Psychogeriatric
Millvale House Levin - Dementia Care NZ
At a glance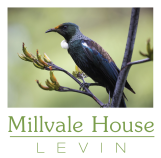 Vacancy

Yes

Name

Millvale House Levin - Dementia Care NZ

Category

Psychogeriatric

Address

42 Mako Mako Road
Levin
Levin 5510

Postal Address

PO Box 1131
Levin 5540

Region

MidCentral

Phone

Fax

Email

Web

Facebook
Personnel
Manager

Operations Coordinator Maria Taocta - 06 3672027

Owner

Andrew Sheard and Jim Haines - (03) 385 1286
Other services

We are open and accepting admissions!



We invite you to experience the very special character of Millvale House Levin.

OUR VISION
To accept all people with kindness and love
To provide peace, comfort and joy
To be proactive, innovative and courageous
To enrich each person, the community and the world

OUR VALUES
We strive to achieve this vision by working
with openness, honesty, integrity and passion

THE WORK WE DO
We establish trusting relationships based on
respect and acceptance
We encourage people's participation in
companionship-based care in their small homes
We are privileged to accompany people as they
journey towards the end of their life
We welcome family/whanau and the wider
community as integral to people's lives
We promote inclusion and the rights and
values of each person
We celebrate unity in diversity


Dementia Care New Zealand is one of New Zealand's highly regarded aged care providers.
We provide a full range of residential care including general rest home care, dementia rest home care, general hospital level care, and dementia hospital level care. At many of our facilities, a full continuum of care is available.
We specialize in person-centred care for people who live with dementia. This is the work we have passionately chosen to do.
We care for people in small, cosy homes with a loving, warm and homely atmosphere where each person is supported to experience each moment richly. Our small homes concept means that people with dementia experience life in a less clinical and more normalised, familiar way. Small homes that inter connect, also bring a sense of 'community' for a person with dementia.

We offer 24 hour Registered Nurse coverage to all of our residents at Millvale House Levin.

In all our homes, care is provided in a relaxed small-home environment as much like a family home as possible. There are open plan living areas, small kitchenettes, and gardens with
sheltered spots to sit and enjoy the sun and the sound of birds. People are encouraged to maintain their familiar roles if they wish, taking part in homely activities such as baking, flower arranging and gardening. This supports a sense of purpose and value.

Our staff are trained in the 'Best Friends' model of care, connecting with each person as we would a very best friend. We accept you as you are, believe in you, respect you, really listen to you, joke with you, and love to hear you laugh.

We believe that our philosophy of care gives people the greatest possible opportunity of being as happy and healthy as they are able to be.

We are a small facility looking after only 30 residents.

Millvale House is divided into two small homes, both with easy access to a garden. Haumaru has wooden decking outside for the residents to enjoy, while the Aroha Nui garden has a more extensive walking area, as well as a sensory garden and a vegetable garden. All rooms have garden views.
Service/Facility Details
Service/Facility Details
Detail
Status
Contract with DHB
Yes
Certification
Yes
ORA Applies
No
Updated: 22 Aug 2012
Bed and Vacancy Details
Bed and Vacancy Details
Detail
Status
Approximate number of beds at this level of care
26
Vacancy
Yes
Impending vacancy
No
Premium Room Charges
No
MOH Certification and Audit Report
View MOH certification and audit report (opens in a new tab)
Extra admission requirements due to COVID-19
Please enquire
Updated: 12 Aug 2022
Testimonials
Testimonials
My situation is a little different from many as K is not family. I became her EPOA many years ago when she was going into hospital, seeing it as a temporary measure ... not ever thinking that this would become a lifetime commitment.
I care about K, visit regularly, and see she has whatever she needs.I will be there till the end.
I do appreciate the staff's care and commitment to their residents. I know it is a challenging occupation, and I have never heard them impatient or cross which in today's world is really something!

Kind Regards,

R. R. July 2022
Updated: 12 Jul 2022
Personnel
Personnel
Type
Hours Per Week
Status
Details
Registered Nurse
Yes
There is a registered nurse on site at all times. Should you require any information regarding your loved one the nurse on duty is the person to see.
Enrolled Nurse
Yes
We have an enrolled nurse working as part of our team at Millvale House in Levin.
Physiotherapist
Yes
Our physiotherapist works with us each fortnight. She assesses each resident's needs and develops a safe handling plan for each resident. She also trains the staff to transfer residents safely.
Diversional Therapist
40
Yes
Our diversional therapists know each resident very well and know what works for each person. They provide mainly one on one activities. One of our diversional therapists plays the guitar and sings with our residents. They love this.
Hairdresser
Yes
Visits monthly and more often if necessary.
Podiatrist
Yes
We have a podiatrist who comes on a regular basis to attend to the needs of the residents.
Dietitian
Yes
Our dietitian comes to Millvale House monthly to review nutritional requirements of the residents.
Chaplain/Spiritual Advisor
Yes
Millvale House is interdominational so we have people from several demoninations that visit. Should you require an individual visit this can be arranged.
Other Personnel
Yes
We have a person who facilitates a support group for family members of people who live at Millvale House. Many people find talking with others very helpful. She is also available by phone for any family member who just need someone to talk with.
Updated: 3 Feb 2016
Specialities or Areas of Expertise
Specialities or Areas of Expertise
Specialities or Areas of Expertise
Status
Details
End of Life/Palliative Care
Yes
Our registered nurses have received training in caring for people as they experience the final stages of their life journey. Te Ara Whakapiri - Principles and guidance for the last days of life.
Wound Care
No
Wound care specialist care is available on referral
Diabetic Care
No
Specialist care is available on referral
Continence Advice
Yes
We have a continence advisor who calls on us regulary. She also runs in house training sessions for staff and is available to be contacted when we require her service.
Stomal Therapy
No
Specialist care input is available on referral
Stroke Rehabilitation
No
Specialist care input is available on referral
Infection Control
Yes
We have a registered nurse who does special training in infection control and who has a role in infection control at Millvale House. Specialist care input is available on referral
Psychiatric Care
No
Specialist care input is available on referral
Clinical Management
Yes
Our clinical manager advises and mentors the registered nurse team and knows each resident and their requirements. Should you have any concerns or queries regarding the health of your loved one, please contact us.
Other Specialties
Yes
Simon Hamley is a Registered Mental Health Nurse and our Education Coordinator. He ensures staff compliance with their training, coordinates staff in-services and special trainings.
Updated: 12 Jul 2022
Features
Features
Feature
Status
Details
May Bring Own Furniture
Yes
You are able to bring your own furniture subject to space and safety contraints. It can be very nice for a resident to have their own things about them - this reminds them of home.
Single Rooms
Yes
Ensuite
Yes
We have one room with an ensuite.
Alcohol Permitted
Yes
We have a regular happy hour.
Resident can adjust heating in own room
Yes
Cater for under 65 yrs with Disability
Yes
We have a contract with the DHB for these services
Lounges/seating areas
Yes
We have 2 separate lounges. Two open out to the gardens and one is a private lounge.
Outings
Yes
We have weekly outings in our van.
Whanau Room
No
We have a quiet room that can be used by family requiring a quiet and private space.
Maori Kaupapa
Yes
Residents Committee
No
A meeting is held regularly with residents. It is important that they have opportunity to give feedback and to talk about how they would like their home run.
Family Committee
No
Many residents come from areas outside Levin. Many family members also live a long distance away. Meetings are difficult. We encourage family members to give feedback whenever possible. Ideas, complaints, improvement suggestions are welcomed.
Newsletter
Yes
We have a newsletter four times a year.
Policy for management of challenging behaviour
Yes
We work to minimise resident's symptoms of dementia in a creative and loving way. There is regular and ongoing staff training.
Confused Residents
Yes
Many of our residents are confused. These are the people we have chosen to care for. This is our work. We are very skilled in working with people who are confused.
Smoking Permitted
Yes
We have an area set aside on the veranda outside.
Semi-Secure
Yes
Updated: 3 Feb 2016
Special Features
Special Features
Our home for people who need care because they have dementia is highly specialised. Each resident is loved and known. Each person is very precious. Our team is highly skilled in managing behavioural and psychological symptoms of dementia. We love this work - it is hugely satisfying to enrich these peoples lives.
Updated: 9 Jul 2009
Interests & Activities
Interests & Activities
We have diversional therapists who are trained or training, one for each home. They work with residents to help them to get to know each other, have fun, develop interests, exercise their bodies and stimulate their minds. Entertainers come into the home on a regular basis for the residents' enjoyment.

We have an activity programme which includes art, bingo, bowls, care and craft, weekly church services, cooking, craft, dancing, visits from entertainers, flower arranging, games, Happy Hour, housie, jigsaws, music, daily newspaper reading, quizzes and sing-a-longs.

Exercises include regular walks, quoits, "bobs" and balloon tennis. We also have a lovely garden with roses and also a vege garden and residents are free to assist with these if they wish.

We have links with or can assist with contact with the following community groups: Age Concern, Alzheimer's Society, Blind Foundation, RSA and Senior Citizens.

At Millvale House Levin we also have on site or can provide access to aromatherapy, a BBQ, a range of big print books, board games, classical music, a piano, picnic facilities, a library, a van for outings and Lotto. Sky TV can be arranged at the individual resident's expense.

A volunteer from the community acts as an advocate for our residents should they have any problems or concerns.

Residents are able to have breakfast in bed at any time if they wish.

We also encourage visits from canine friends and children.
Updated: 21 Jul 2017
Additional Information
Additional Information
Topic
Details
What's included in your fees and what's not
Please refer to management for details regarding fees.
Staffing qualifications and details
We have a staff education programme and we actively encourage all our staff to further their qualifications. Our clinical manager has an extensive background in education.
Details about meals
We do our own inhouse cooking. Our main meal is served in the evening and includes roasts twice a week. We will cater to individual preferences. Morning and afternoon tea consists of home baked goodies.
Updated: 9 Jul 2009
Languages Spoken
Languages Spoken
Language
Status
Details
Chinese
Yes
Dutch
Yes
Filipino
Yes
Maori - Te Reo
Yes
Updated: 3 Feb 2016
Religious/Spiritual Affiliations
Religious/Spiritual Affiliations
Religious/Spiritual Affiliations
Status
Details
Anglican
Yes
Baptist
Yes
Brethren
Yes
Christian
Yes
Denominations/Faiths represented
Yes
We care people from all faiths and denominations. We want people from all cultures, religions, faiths and denominations to feel comfortable. Family only need ask and we will endeavour to provide any spiritual care that is necessary.
Inter denominational
Yes
We have a weekly church service which is conducted on a rotating basis by each of the local churches. We also have a weekly bible study conducted by a volunteer from the community. Roman Catholic Holy Communion is also held once a week.
Roman Catholic
Yes
Updated: 3 Feb 2016
Distances
Distances
Location
Distance
Details
Shops
0.00 Km
We have a dairy across the road.
Mall
1.00 Km
The main shopping area in Levin
Parks
0.50 Km
The park has a very nice childrens playground. There are lots of other parks and gardens in close proximity.
Library
1.00 Km
We are members of the Levin Library
Updated: 7 Jul 2008
Credentials & Membership
Credentials & Membership
Credentials & Membership RC
Status
Details
National Certificate in Diversional Therapy
Yes
New Zealand Aged Care Association (NZACA)
Yes
Other details
Yes
Our Education Coordinator Simon Hamley is a trained instructor for Managing of Actual or Potential Aggression (MAPA) from the Crisis Prevention Institute. Simon works across all facilities ensuring our staff are trained in this valuable course.
Updated: 1 Sep 2017
What's New
What's New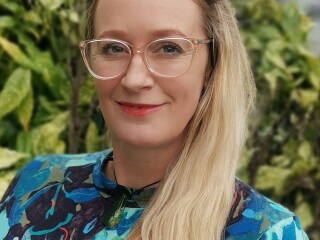 Havening - August 2022.
Havening is sometimes known as 'first aid for the emotions' for its ability to very quickly soothe and down-regulate stress neuro-chemistry and promote calm and tranquility.
Havening is a psycho-sensory therapy that helps people identify the root causes of their issues and rewire their response so that they can release issues like stress, trauma and anxiety.
Over the past 18 months I've completed Havening training including a three-day intensive training programme, passing 30 written client case studies, two client case study videos, ethics and a neuro-science exam.
The objective of this training is to explore how Havening techniques might help people living with dementia. Over the next few months we will be considering how simple Havening techniques could help de-escalate situations our residents find distressing or confronting, and create a sense of safety and calm in our homes.
How it works
Havening is based on neuro-science and is all about training the brain to respond differently to particular issues. People's brains can become stuck in a pattern of high alert around certain circumstances and situations. These situations will trigger extreme or disproportional responses.
Havening techniques can interrupt this pattern by creating healing delta waves. It is gentle, healing, effective and often rapid, and has no negative side effects.
In a session we use Havening Touch to create the change. This technique switches off the brain's 'alarm' button associated with a particular stored trauma, preventing future unhelpful responses. Havening is simple, safe and highly effective, gently down-regulating anxiety and distress and creating a sense of safety … a sense of a safe 'Haven'.
Donya Nee, Promotions and Public Relations Coordinator and Havening practitioner.
Strengthening our clinical team - August 2022.

We are delighted to have recently secured the services of two highly skilled and experienced clinicians to join our organisational team in key leadership roles.
Urmee Rahman and Arrah Bagtang have accepted positions as Regional Clinical Managers with Dementia Care NZ. Their role will be to mentor, guide and support the Clinical Managers of our rest homes, and through them the Registered Nursing and care teams.
Based in the South and North Islands respectively, they will provide leadership through regular on-site visits, zoom sessions and telephone support. They in turn will be supported by our wider DCNZ team.
In welcoming Urmee and Arrah to our family, we would like to take this opportunity to introduce them to you.
A dedicated professional with over 8 years of clinical and managerial experience in the health sector, Urmee's expertise is in aged care nursing, with the past four years in clinical management roles.
Urmee's approach is strongly people-focused, with a commitment to empowering and supporting our older population to continue to be in charge of living their lives in the way that makes them happy.
Urmee is at home working within a multi-disciplinary team setting to provide the highest quality of care at all times. She thrives on leading and developing successful teams, and implementing change in a dynamic and complex healthcare environment.
Her personal interests include reading, travelling, and exploring and getting to know different cultures and places.
Arrah comes to us with more than seven years experience as Clinical Manager for Aged Care facilities providing rest home, hospital and dementia levels of care, with proven ability to support both residents and staff. Her most recent role has been as Clinical Manager of a 60-bed rest home providing hospital and rest home level care.
Arrah has expertise in Infection Control, Health and Safety, Quality Improvement, facilitating staff education, interRAI assessments and all aspects of clinical team leadership. Her focus is on creating and maintaining warm, caring and effective relationships with residents, their families and the staff team to provide truly excellent holistic care.
Above all, Arrah's passion for older persons' care, and especially dementia, shine through the work she has chosen to do.
This dual appointment broadens and strengthens the clinical expertise of our team, making an additional level of knowledge, skills and experience readily accessible to staff, residents and families. The added benefits in terms of care will be significant, with a true passion for dementia and aged care characterising each member of our outstanding clinical team.
September 2020:
We know you will share our excitement as we confirm the appointment of Nicki Bridge as our new Clinical Manager of Millvale House Levin. Nicola commences her role on Monday 21 September 2020.
It has taken longer than we expected to find exactly the right person to lead our special team, and we extend our sincere thanks to Katherine Gomez for her energy and dedication in so ably covering the role.
Nicola comes to us from a Clinical Manager position in a 100+ bed Care Home with Hospital level, Rest Home level and Dementia level care. She brings passion and energy for care of the older adult along with her clinical, leadership and management experience.
By way of introduction, Nicola says, "I am extremely interested in caring for persons with Dementia in a smaller home environment. I truly value the older adult and actively believe in and promote person-centered care in a homelike environment. I always lead by example and take every opportunity to mentor and develop the nurses and care staff."
We join in congratulating Nicki on this key role with our organisation and wish her the very best as she takes on this new challenge.
December 2018 - A new Clinical Manager for Millvale House Levin:
We take great pleasure in introducing our new Clinical Manager at Millvale House Levin, Nisha Bijoy. Nisha completed her nursing studies in her home country of India. With over 6 years' nursing experience in India and Malaysia, Nisha moved to New Zealand in 2014, where she completed her Bachelor of Nursing before joining Dementia Care NZ as a Registered Nurse in October 2016.
Nisha brings a wealth of skills and experience to her new role of Clinical Manager, as well as a close understanding of the residents, families and staff team at Millvale House Levin built up over her time here as a Registered Nurse.
Nisha has great empathy for people with advanced dementia, and is a passionate champion of their right to dignity, respect and loving care.
Nisha aims to maintain the non-judgmental atmosphere, effective communication, and the calm and homely environment where all family/whanau are welcome to join us in the care of their loved ones.
We welcome Nisha and we wish her all the very best in her new role.
Easter is a special celebration for us here in our home. We love to enjoy loving time together and share memories evoked by the scent of fresh hot cross buns and the feeling of anticipation as we unwrap the first Easter egg.
March 2018:
We are so proud of our team here at Millvale House Levin. Thanks to their hard work and professionalism we have maintained our four year certification from the Ministry of Health at our recent audit. This is the best result it is possible to obtain, and is achieved by very few facilities nation-wide.
To have maintained this level of certification for a further 4 years is a reflection of the hard work, energy and commitment the team has put into providing wonderful care to our residents, support for our families, and maintaining the DCNZ quality systems to a high standard.
This is a magnificent outcome. We are enormously proud of every member of our team and appreciative of their contribution to this great result.
December 2017:
To our dear friends
It's the end of 2017, a time of reflection on the past year. As always, there have been many moments of joy, laughter, peace and wonder: what we call 'magic moments'. We are full of gratitude and would like to say thank you to you all. Thank you for encouraging us by being part of this online community. Thank you to the people who visit our homes - it is always lovely to see you. Most of all a very big thank you to those of you who share your family membe...r or friend with us. It is a huge privilege to take care of the people who live here with us in their home. They are a wonderful inspiration to us and we love them dearly.
We would also like to say an enormous thank you to each and every member of our staff team. We appreciate you and value you so much. Thank you for everything you do.
We are grateful for the highs and lows, the challenges and opportunities this past year has brought. Thank you for being part of it.
October 2017:
Everyone is getting excited about summer's near arrival. At Millvale House Levin our residents love growing vegetables as well as flowers in the gardens of their home.
September 2017:
Celebrating our skills and reminiscing about past roles is important to us at Millvale House Levin. This image shows a beautiful posy being made by one of our residents who used to work as a florist. Everyone enjoyed watching how skilfully she created it.
August 2017:
Recently during some time spent together, one of the ladies in our dementia hospital drew this beautiful 'map of New Zealand'. It is especially poignant that Kapiti Island stands out as somewhere of particular significance to her. This lady's talent and creativity shines through the artwork and accompanying poem We are so lucky to share people's lives, interests and abilities here at Millvale House Levin.
December 2016
Our residents love planting veggies in the springtime, and our raised planter beds make it easy. There are few things as satisfying as the feel of rich earth under your fingers as you tuck the baby seedlings in, the pleasure of watching them grow, watering and tending them, and harvesting them in months to come.
At Millvale House we are all loving the warmer weather. Our vegetable gardens have been newly planted for summer, the flowers are blooming and our small home is filled with fresh air and sunshine, and the happy voices of visiting family and friends.
We want to take this opportunity to let you know that our Facebook page is now live and available to update family and any other interested parties. We will be sharing stories on what is new around the home and what we have been up to. Please feel free to get onto Facebook and search 'Millvale House Levin'.
A recent activity that has been thoroughly enjoyed by our hospital residents has been the study of Monarch butterflies. Every summer at Millvale House Levin we spend time with our residents carefully tending swan plants and having the great enjoyment of watching the cycle of the Monarch butterfly. We set the plants out in the garden and watch as the Monarchs flutter around laying their eggs. We then take the plants back indoors and keep an eye on the caterpillars as they grow. We wait patiently till eventually chrysalis form, and then one by one the chrysalis opened to reveal beautiful butterflies.
This miracle of nature brings us all fresh joy every year.
We also want to ensure that people know we are always prepared to go the extra mile here at Millvale House Levin. We understand that moving into hospital care can be a daunting and stressful experience. Some people sadly do not have family or friends who are able to help with this emotional and busy process. Our caring staff are always willing to help with such things as shifting new residents belongings into the home, naming belongings for them and help with setting up their new space to make it as homely and familiar as possible. This is just a part of what we do at Millvale House Levin.
November 2016
The team at Millvale House Levin are very pleased to announce their new Facebook page 'Millvale House Levin'
This is an excellent way for you to stay in the loop around news and events, activities and stories, interesting research articles and more pertaining to dementia and elderly care and the everyday happenings in our home. Please feel free to hop online and have a look, like us and friend us to stay updated with Millvale House Levin.
November 2016
At Millvale House Levin our diversional therapists have been taking advantage of the lovely weather to engage in activities that have special meaning to our residents.
One gentleman always had a great interest in Monarch butterflies and kept us advised on how to go about supporting the Monarch butterfly, which had been recently covered on the news as becoming scarcer throughout the country. We spent time carefully tending swan plants and having the great enjoyment of watchin...g the cycle of the Monarch butterfly. We set the plants out in the garden and watched as the Monarchs fluttered around laying their eggs. We then took the plants back indoors and were able to keep an eye on the caterpillars as they grew daily. We waited patiently till eventually 8 chrysalis formed. They were so beautiful with their little flecks of gold. Then one by one the chrysalis opened to reveal beautiful butterflies which once their wings had dried made their way out of the nearby door.
This project gave us all great pleasure and enabled our residents to share their knowledge and interest in the subject too, while giving us all the satisfaction of knowing that we were doing our bit to support this beautiful butterfly.
A New Operations Manager for Millvale House Levin:
12th July 2016
Warmest Greetings
Introducing Ravi John: Facility Manager, Millvale House Levin
It is with great pleasure that I am writing to introduce the new Facility Manager of Millvale House Levin, Ravi John.
Ravi is a Registered nurse with over 15 years of comprehensive nursing experience in India, Saudi Arabia and New Zealand. He has worked in various clinical settings such as Medical, Surgical, Intensive Care, Orthopaedic, Older Persons' Health, Community Mental Health and Forensic Mental Health. Ravi has great empathy for people with advanced dementia, and is a passionate champion of their right to dignity, respect and loving care. He regards his greatest asset as being the ability to provide optimum holistic care to all residents, alongside his healthcare team.
Ravi's pledge to residents, family and staff is to promote a non-judgmental atmosphere, effective communication, and a calm and homely environment where all family/whanau are welcome to join us in the care of their loved ones.
We are delighted to welcome Ravi to our team, and wish him a long, successful and above all happy career with Millvale House Levin.
New Website for Dementia Care NZ:
October 2013 - Levin Age on the go seniors expo, was superb. Thanks to all of the organisers and fellow contributors who helped to create such a positive event.
(photograph - Helen McClean, Diversional Therapy team leader)
Our Spring Visitors at Millvale House
As spring draws to a close here at Millvale House in Levin, we hope the Tui who graced us with their presence will see fit to return to us again next year. Our trees were in full bloom, and many Tui delighted in feeding on the plentiful nectar available to them.
We were able to spend time in the garden observing them feeding and listening to their beautiful song. We had information sheets with interesting Tui facts. Did you know that Tui not only imitate the song call of other species of birds such as the bell bird, but thanks to their rare dual voice box, there have been cases where they have managed to mimic the human voice.
They inspired us to create a piece of art work representing these beautiful birds, made up of natural bark, leaves, twigs tissue paper and photocopied images which now hangs proudly in one of our peaceful lounges. We are grateful for their visit to our garden and look forward hopefully to a return visit next year.
What a wonderful opportunity this was to share with our residents.
Helen McLane - Diversional Therapist
Updated: 8 Aug 2022
The Ministry of Health conducts regular audits of Residential Care Facilities. They can be found HERE.
9155