Psychogeriatric
Rosewood Lifecare - Two Specialised Dementia Care Units
At a glance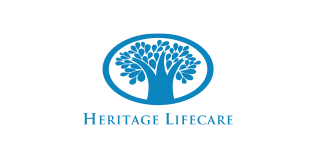 Vacancy

Yes

Name

Rosewood Lifecare

Category

Psychogeriatric

Address

288 Woodham Road
Linwood
Christchurch 8062

DHB

Canterbury

Phone

Email

Web

Facebook
Personnel
Manager

Diane Topschij - 03 3897661
Other services
At Rosewood we believe it is our responsibility to provide the highest standard of care, to enable our residents to maintain a quality of life that is best suited to their individuality preserving independance and promoting self fulfilment.

Care is given in a holistic manner meeting the physical, social, emotional and spiritual needs of our residents.

At all times residents are treated in a sensitive, understanding and respectful manner promoting and maintaining dignity and privacy. Our focus on care is person-centred.

We recognise residents are part of a family outside the facility and will endeavour to inform and involve the family members at all times in a team caring approach.

Our residents will be cared for in a warm, safe and supportive environment ensuring care, comfort and companionship.
Service/Facility Details
Service/Facility Details
Detail
Status
Contract with DHB
Yes
Certification
Yes
ORA Applies
No
Updated: 26 Aug 2020
Bed and Vacancy Details
Bed and Vacancy Details
Detail
Status
Approximate number of beds at this level of care
20
Vacancy
Yes
Impending vacancy
No
Premium Room Charges
No
MOH Certification and Audit Report
View MOH certification and audit report (opens in a new tab)
Extra admission requirements due to COVID-19
Yes
Updated: 23 Jun 2022
Testimonials
Testimonials
Please send my compliments to your new chef for the great changes she has made to residents' meals.

The food now tastes fresh and just like home cooking.
My husband is obviously enjoying it as he is much easier to feed and is now showing interest in what is on the spoon.

There is now a good variety of vegetables served in different ways and the desserts are great! I really like the fresh fruit salad and the apricot sponge.

The inclusion of fresh fruit and salads is appreciated.

Thank you
Updated: 26 Aug 2020
Personnel
Personnel
Type
Hours Per Week
Status
Details
Registered Nurse
Yes
24 hours a day 7 days a week
Healthcare Assistants/Caregivers
Yes
Our Care-givers are trained using the CareerForce programme, which has an in-depth Dementia Series.
Physiotherapist
Negotiable
can be arranged
Occupational Therapist
Negotiable
Diversional Therapist
Yes
All units have a Diversional Therapist or an Assisstant Diversional Therapist
Activities Co-ordinator
Yes
Hairdresser
Yes
Visits weekly
Podiatrist
Yes
Visits 6 weekly
Dietitian
Negotiable
Chaplain/Spiritual Advisor
Negotiable
Can be arranged
Other Personnel
Yes
We have a fully qualified Dementia Care Mapper on site
Updated: 28 Sep 2021
Respite, Carer Support or other Short Stay
Respite, Carer Support or other Short Stay
Respite, Carer Support or other Short Stay
Status
Details
Respite
Yes
Carer Support
Yes
High Care Needs
Yes
Subsidised
Yes
Private Paying
Yes
Booking can be made in advance
Yes
Updated: 26 Aug 2020
Specialities or Areas of Expertise
Specialities or Areas of Expertise
Specialities or Areas of Expertise
Status
Details
Oxygen Management
Yes
End of Life/Palliative Care
Yes
Wound Care
Yes
We have access to the CDHB wound care advisor
Diabetic Care
Yes
Continence Advice
Yes
Infection Control
Yes
Psychiatric Care
Yes
Clinical Management
Yes
Our Clinical Leaders are supported by the Facility Manager and the General Manager
Updated: 26 Aug 2020
Features
Features
Feature
Status
Details
May Bring Own Furniture
Yes
Single Rooms
Yes
Ensuite
Yes
All our rooms have en-suite facilities.
Alcohol Permitted
Yes
Phone Access In Own Room
No
We have a residents portable phone. We also have a tablet available for skype etc
Wifi
Yes
Resident can adjust heating in own room
Yes
each room has an individual temp control
Lounges/seating areas
Yes
TV Lounge and quiet Lounge.
Gay / LGBT IQ Friendly
Yes
Day Programme for day stay clients
Yes
Outings
Yes
Own Mini-Bus goes out once a week and we use a wheelchair taxi for outings
Whanau Room
Yes
Available on request
Family Committee
Yes
Newsletter
Yes
We have a quarterly newsletter
Policy for management of challenging behaviour
Yes
Please talk to the Clinical Nurse Leaders or Facility Manager for more details
Confused Residents
Yes
Smoking Permitted
Yes
In designated areas with supervision
Semi-Secure
Yes
We are a fully secure Unit
Updated: 28 Sep 2021
Special Features
Special Features
Specialised Dementia Care - with an interest in behaviours of concern. We focus on person-centred care and we have a program of Dementia Care Mapping, with a fully qualified Dementia Care Mapper on site.
Updated: 26 Aug 2020
Interests & Activities
Interests & Activities
Daily Outings in our van to places of interest or entertainment weekly visits of RSA, alzheimers, art, cards, weekly church/ religious services, craft, indoor games, garden walks, library, meal options, music, newspaper reading, quizzes, shopping, sky digital TV on big screen projection, videos, bingo, board games, Activity programme, Craft, Digital camera, Electric beds, Email, Entertainers, Minibus, Movies, Outings, Newspaper reading, Alzheimer's Society
Updated: 26 Aug 2020
Additional Information
Additional Information
Topic
Details
What's included in your fees and what's not
Please discuss this with our Facility Manager, Diane.
Staffing qualifications and details
Care-givers are trained using the CareerForce programme which includes an in-depth Dementia Series. We have monthly In-service education sessions on relevant topics. We have a fully trained on site Dementia Care Mapper.
Details about meals
We offer home cooked meals. Snacks are available 24 hours a day. Each unit has a well stocked Kitchenette. All meals are cooked on site, with choices available - we cater for specialised diets. We have a winter and a summer menu devised by a dietician which is reviewed regularly
Updated: 26 Aug 2020
Languages Spoken
Languages Spoken
Language
Status
Details
Chinese
Yes
English
Yes
Fijian Indian
Yes
Filipino
Yes
Interpreter
Yes
This can be arranged on an individual needs basis
Japanese
Yes
Maori - Te Reo
Yes
Samoan
Yes
Tongan
Yes
Updated: 26 Aug 2020
Religious/Spiritual Affiliations
Religious/Spiritual Affiliations
Religious/Spiritual Affiliations
Status
Details
Anglican
Yes
Christian
Yes
Inter denominational
Yes
Presbyterian
Yes
Roman Catholic
Yes
Updated: 26 Aug 2020
Distances
Distances
Location
Distance
Details
Public Transport
0.20 Km
Bus stop at gate including the orbiter
Shops
1.00 Km
Dairy, Petrol Stations and Mall
Mall
1.00 Km
Eastgate Mall
Parks
0.30 Km
Library
1.00 Km
Updated: 26 Aug 2020
Credentials & Membership
Credentials & Membership
Credentials & Membership RC
Status
Details
National Certificate in Diversional Therapy
Yes
New Zealand Aged Care Association (NZACA)
Yes
Winners of the NZACA Staff Training and Development Award 2008. Winners of NZACA Built and Grown environment Award 2009. Finalists of NZACA 'Innovative Care' Award 2010. Highly Commended for NZACA 'Innovative Care' Award 2011.
Other details
Yes
Member of Alzhiemers Society Canterbury
Updated: 26 Aug 2020
The Ministry of Health conducts regular audits of Residential Care Facilities. They can be found HERE.
558