Hospital
Waiapu House Lifecare & Village
At a glance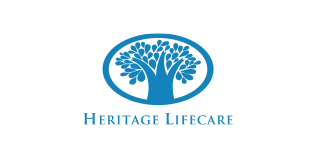 Vacancy

No

Name

Waiapu House Lifecare & Village

Category

Hospital

Address

10 Danvers Street
Hastings
Havelock North 4130

Postal Address

Same as above

Region

Hawke's Bay

Phone

Email

Web

Facebook
Personnel
Manager

Dee Repko

Owner

Heritage Lifecare
Other services

Make your home at Waiapu Lifecare & Village

When it comes to everyday life, Waiapu makes it easy with a choice of self-contained apartments, village chalets and large rest home rooms complete with ensuites, Wifi and a call bell system. There's also an on-site hospital to give you added peace of mind.

Part of the Hawke's Bay community for over fifty years, Waiapu House is set amongst five acres of beautifully landscaped gardens
just a hop, skip and jump from Havelock North Village. We also offer day, short stay, respite and convalescence care.

We offer everything from spa treatments to speech therapy, physiotherapy, podiatry, hairdressing and health checks. We have a range of recreational activities including gardening, exercise programmes, quizzes and social gatherings. Our facility van is always on hand for outings. We have an on-site chaplain who conducts church services in our beautiful John Scott designed Chapel and at last count, staff that
speak up to eight different languages.

But don't just take our word for it, see what our resident Alan has to say...

Alan was born on a farm on the Scottish border, he competed in English Motorsport and flew Corsair planes. When he was 18, he came to visit family friends in New Zealand, had a look around Hawke's Bay and decided that "this was the place to be."

When he turned 80, Alan persuaded a Kiwi mate to be his navigator and they took a car back to England to do a rally. It turned out to be his last spin because that Christmas at his sister's in Havelock North, Alan had a stroke.

That's what started him on the path to Waiapu. "I was in the hospital for four months and the Doctor gave me a list of homes to visit. This was the second place I looked at and I said to my sister, this has everything I need, a great location, a room, and someone to keep an eye on me."

From that day on, Alan says he hasn't looked back. "I get involved in everything, don't you worry about that. We're doing bowls this afternoon, I've never done it before but I like trying something new. And I've got a garden in the courtyard that I water every afternoon."

One of his main reasons for moving here was because of the on-site hospital wing. "Luckily I haven't needed it yet and I feel fighting fit. The whole facility is as good as you can make them. All we need is good staff and to know we're looked after and we've got that here."
Service/Facility Details
Service/Facility Details
Detail
Status
Contract with DHB
Yes
Certification
Yes
ORA Applies
No
Updated: 25 Oct 2018
Bed and Vacancy Details
Bed and Vacancy Details
Detail
Status
Approximate number of beds at this level of care
32
Vacancy
No
0
Impending vacancy
No - just getting figures correct
Premium Room Charges
Yes from $20.00/day up to $30.00/day as at 13 Jun 2022
MOH Certification and Audit Report
View MOH certification and audit report (opens in a new tab)
Extra admission requirements due to COVID-19
Unknown
Updated: 11 Aug 2022
Testimonials
Testimonials
'Thanks so much for looking after my dad. You all dealt with him with supreme professionalism and compassion'. May 2017

'Thank you so much for your wonderful care and love of dad. It was such a comfort having you all there helping us and for the nights when we couldn't be there.' May 2017

'Huge thanks for looking after dad. We will always remember your kindness and care.' May 2017

'Mum was so well looked after at Waiapu. The staff are very committed and we have never been made to feel unwelcome. We are signing your praises'. July 2017

'Thank you all so much for your wonderful care and kindness to dad for the time he was with you'. September 2017

'To all the staff at Waiapu. To those of you who went the extra mile on a daily basis, thank you. Know that the small things you did made a HUGE difference to Dads mental well being. Your cheery hellos, newspaper deliveries, technology fixes, pillow fluffs, haircuts, outings, games, chats and food treats, all helped brighten up dads final days. To know dad was happy and safe during his final years was a huge relief.' October 2017

'Mum resided at Waiapu for 5 years and in that time we feel you all gave your best to her, making her laugh, caring for her health and comfort and being good friends with her'. October 2017

'Thank you for all your hard work, you made her comfortable and able to keep her dignity in her final days'. December 2017

'A special mention to the caregivers for their warm and friendly personality and communication'. April 2018

'Thank you for the love and care everyone showed my grandmother during her time at Waiapu House'. May 2018
Updated: 25 Oct 2018
Personnel
Personnel
Type
Hours Per Week
Status
Details
Registered Nurse
Yes
We have 24 hour Registered Nurse coverage. Our team of nurses have experience in aged care.
Enrolled Nurse
Yes
Healthcare Assistants/Caregivers
Yes
Our Caregivers are highly experienced and are NZQA qualified in residential aged care. They are skilled to provide the best care for our residents.
Physiotherapist
Yes
By appointment - fees apply. Our physiotherapy assistant continues programmes set by the physiotherapist.
Occupational Therapist
Yes
By appointment - fees apply.
Social Worker (on site)
Yes
Diversional Therapist
Yes
Our activities co-ordinator and diversional therapists offer a full calendar of activities and outings Monday-Saturday to our residents including support to maintain links with their family, friends and their community.
Activities Co-ordinator
Yes
Our activities co-ordinator and diversional therapists offer a full calendar of activities and outings Monday -Saturday to our residents including support to maintain links with their family, friends and their community.
Hairdresser
Yes
Tuesday and Thursday and by appointment - fees apply.
Podiatrist
Yes
Monthly by appointment - fees apply.
Dietitian
Yes
By appointment - fees apply.
Kaumatua
Yes
We endeavour to assist residents to maintain any cultural ties they may have in the community before coming to Waiapu.
Chaplain/Spiritual Advisor
Yes
A beautiful John Scott designed Chapel on site is open every day. A non-denominational service is held every Wednesday and second and fourth Sundays of the month. The Chaplain is available for individual spiritual needs. Other religious groups can be arranged to visit to provide services for all of our residents.
Other Personnel
Yes
Waiapu House has a range of services available, such as Appointment Transportation, Spa Treatments, Meal Delivery, Pharmacy Services, and Medication Delivery
Updated: 22 Nov 2018
Specialities or Areas of Expertise
Specialities or Areas of Expertise
Specialities or Areas of Expertise
Status
Details
Oxygen Management
Yes
Gastronomy/Nasogastric Management
Yes
End of Life/Palliative Care
Yes
IV Antibiotic Capability
Yes
Wound Care
Yes
Diabetic Care
Yes
Continence Advice
Yes
Stroke Rehabilitation
Yes
Infection Control
Yes
Clinical Management
Yes
Updated: 25 Oct 2018
Respite, Carer Support or other Short Stay
Respite, Carer Support or other Short Stay
Respite, Carer Support or other Short Stay
Status
Details
Respite
Yes
We welcome respite and short stay residents. Respite is available depending upon bed availability at time of enquiry.
Carer Support
Yes
Other Short Stay Programme
Yes
High Care Needs
Yes
Subsidised
Yes
Private Paying
Yes
Booking can be made in advance
Yes
Updated: 25 Oct 2018
Features
Features
Feature
Status
Details
May Bring Own Furniture
Yes
We welcome you to furnish your room with your own belongings.
Single Rooms
Yes
Rooms are equipped with a nurse call system, personal heater, spacious showers, and safety grab rails. Freeview TV and Sky TV access is available.
Rooms suitable for a couple
Yes
We have two large rooms that are easily convertible for couples. Rooms would need to be available at time of enquiry.
Ensuite
Yes
All our 32 rooms have ensuite facilities, five rooms have private patio gardens.
Alcohol Permitted
Yes
Monitored with GP guidance.
Pets In Residence
Yes
We have a resident cat called Tom. We are not able to accommodate an individuals pet.
Phone Access In Own Room
Yes
At residents expense.
Wifi
Yes
At residents expense.
Resident can adjust heating in own room
Yes
All rooms have either a wall heater or under floor heating which can be individually adjusted.
Lounges/seating areas
Yes
We have numerous indoor and outdoor seating areas throughout the facility catering to an individuals need for privacy or social interaction. We have two large communal lounges both with TV (& Sky) and piano which residents enjoy playing.
Gay / LGBT IQ Friendly
Yes
A no discrimination policy is in place to provide a friendly and caring space for residents.
Primary Health Funded Short Term Care
Yes
Provide End of Life/Palliative Care
Yes
You may qualify for Primary Options For Acute Care Funding. Ask your GP for details.
Palliative Care Contract
No
It is our privilege to care for people nearing the end of their life. We work closely with GPs and Hospice to provide this care.
Day Programme for day stay clients
Yes
It is possible for people to join us during the day and return home at night. We encourage families to help us care for their family member.
Outings
Yes
As part of the activities programme, regular trips are provided to the local community. These can include shopping, sightseeing and picnics. A full activities calendar is available to all residents. We have two mobility vans available.
Whanau Room
Yes
Available as well as a family kitchenette.
Maori Kaupapa
Yes
As requested.
Residents Committee
Yes
We have twice yearly resident, family and friends meetings.
Newsletter
Yes
We have noticeboards throughout the facility where notices, upcoming events and general information is published.
Policy for management of challenging behaviour
Yes
Our staff are trained to recognise and manage a range of behaviours that residents may have.
Confused Residents
Yes
Our staff are trained to recognise and manage a range of behaviours that residents may have. This may include residents who become confused.
Smoking Permitted
Yes
In designated areas only.
Semi-Secure
Yes
During day light savings, doors are secured and alarmed between 8.00pm-6.00am each day and 7.00pm-6.00am at the conclusion of day light savings.
Updated: 22 Nov 2018
Special Features
Special Features
Waiapu House Lifecare Complex offers all the benefits of a care facility, including entertainment, activities and companionship. The site provides a paraplegic toilet and separate dining room and lounge facilities. The facility is fitted with accessibility ramps and safety grab rails, wide corridors, and smoke detectors with water sprinklers.

Situated in the beautiful Hawke's Bay, Waiapu House has magnificent landscaped and vegetable gardens, with a BBQ area and a courtyard for quiet and peaceful sitting and relaxing. We take pride in being warm and friendly and have become renowned for our cheerful atmosphere.
Updated: 22 Nov 2018
Interests & Activities
Interests & Activities
Waiapu House has an extensive repertoire of activities and events, aimed at keeping the body and mind stimulated. Our Activity Coordinators focus on designing programmes for each individual at all levels of disability, to promote independence and creative expression. The activities programme runs 6 days per week, and involves crafts, cooking, knitting club, internet access, entertainment, exercise sessions, gardening, on-site library with large print books, hairdresser on site, movie days, music, newspaper reading, quizzes, shopping, Sky TV, videos and bus trips. Not to mention that there's an inter-facility bowling tournament and close relationships with local nursery and secondary schools.

Referrals made to support groups where appropriate, e.g. Azheimer's Society, Age Concern, Dementia HB, HB District Health Board, talking books etc.

Chapel onsite with weekly and bi-monthly services-non denominational.
Updated: 22 Nov 2018
Additional Information
Additional Information
Topic
Details
What's included in your fees and what's not
As per Health Funding/ Ministry of Health contract. Enquire with Facility Manager for details. Premium room rates include Ensuite surcharge $13.25 per day. Ensuite/ Patio surcharge (combined) $20 per day.
Staffing qualifications and details
Registered Nurse(s) on duty at all times. Staffing levels in line with MoH safe staffing guidelines.
Details about meals
Our menu has been set with dietetic and nutritionist involvement and runs across all Heritage facilities nationally. Breakfast is served in a person's bedroom. The main meal is at lunch time, with a lighter evening meal both served in the dining area. Morning and afternoon tea as well as an supper is provided. Fresh fruit bowls are available at all times. All preferences are catered for including soft, puree, diabetic, gluten free etc.
Associated Complexes
Waiapu House also accommodates 42 rest home residents and a Village with 13 one bedroom Apartments and 18 two bedroom Chalets.
Updated: 25 Oct 2018
Languages Spoken
Languages Spoken
Language
Status
Details
English
Yes
Fijian Indian
Yes
Filipino
Yes
Hindi
Yes
Maori - Te Reo
Yes
Samoan
Yes
Tagalog
Yes
Tokelauan
Yes
Tongan
Yes
Updated: 25 Oct 2018
Religious/Spiritual Affiliations
Religious/Spiritual Affiliations
Religious/Spiritual Affiliations
Status
Details
(Other comments)
Yes
All faiths are welcome.
Updated: 22 Nov 2018
Distances
Distances
Location
Distance
Details
Public Transport
0.10 Km
Shops
1.00 Km
Parks
0.80 Km
Library
0.80 Km
Havelock North Community Library
Updated: 25 Oct 2018
Credentials & Membership
The Ministry of Health conducts regular audits of Residential Care Facilities. They can be found HERE.
1341