Ripponburn Home and Hospital - Kawarau Wing
At a glance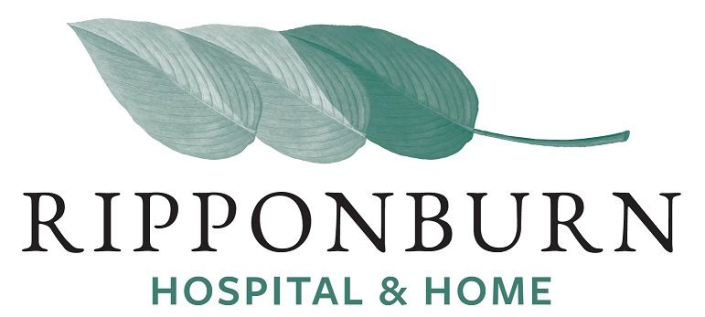 Vacancy

Yes

Name

Ripponburn Home and Hospital

Category

Hospital

Address

94 Kawarau Gorge Road
RD2
Cromwell 9384

Region

Southern (Otago)

Phone

Fax

Email
Personnel
Manager

Donna Goddard - 027 216 1495

Sales Manager

Neil Bulling - 027 432 8978
Other services
Ripponburn Home and Hospital is a well established provider of services for those who need long-term or short-term residential care and are not able to live independently.

Our vision is to create a community where residents in their golden years feel safe, content and valued.
Service/Facility Details
Service/Facility Details
Detail
Status
Contract with Te Whatu Ora
Yes
Certification
Yes
ORA Applies
No
Updated: 22 Feb 2022
Bed and Vacancy Details
Bed and Vacancy Details
Detail
Status
Approximate number of beds at this level of care
30
Vacancy
Yes
All beds available are in shared rooms
Impending vacancy
Yes - Please enquire
Short stay considered
Yes
Premium Accommodation Charges
Yes from $20.00/day up to $25.00/day as at 17 Aug 2023
MOH Certification and Audit Report
View MOH certification and audit report (opens in a new tab)
Extra admission requirements due to COVID-19
Yes
Updated: 7 Dec 2023
Personnel
Personnel
Type
Hours Per Week
Status
Details
Registered Nurse
Yes
We have a Registered Nurse on duty 24 hours a day, 7 days a week.
Physiotherapist
15
Yes
Ripponburn has a visiting Physiotherapist, five days a week for 3 hours each visit.
Occupational Therapist
15 - 18
Yes
An Occupational Therapist is employed by Ripponburn for one day a week
Social Worker (on site)
0.00
Negotiable
A visit or appointment with a Social Worker can be arranged when necessary.
Diversional Therapist
Yes
One trained Diversional Therapist on site.
Activities Co-ordinator
50-60
Yes
Activities Co-ordinators currently on site five days a week, and weekends according to staff availability.
Hairdresser
6-8
Yes
Every Friday.
Podiatrist
Negotiable
Regualr visits as required by Residents.
Dietitian
Negotiable
We have a consultant Dietician available for menu and diet consultation.
Accredited Visitors
Negotiable
Services available in Cromwell, but no current Residents receiving this service.
Kaumatua
Negotiable
Maori Leaders available if required.
Chaplain/Spiritual Advisor
Yes
Regular visits by local Priests and Ministers. Presbyterian services once a month, Anglican communion Sunday weekly.
Other Personnel
40
Yes
Maintenance & Gardening
Updated: 9 Aug 2022
Specialities or Areas of Expertise
Specialities or Areas of Expertise
Specialities or Areas of Expertise
Status
Details
Oxygen Management
Yes
Gastronomy/Nasogastric Management
Yes
Palliative Care (Contracted)
Yes
End of Life/Palliative Care
Yes
IV Antibiotic Capability
Yes
Wound Care
Yes
Diabetic Care
Yes
Available by consultation.
Continence Advice
Yes
Available by consultation.
Stomal Therapy
Yes
Available by consultation
Stroke Rehabilitation
Yes
Infection Control
Yes
Psychiatric Care
No
Access to Mental Health Services and Psychogeriatrician
Primary Rural Health Care
Yes
Clinical Management
Yes
Updated: 22 Feb 2022
Respite, Carer Support or other Short Stay
Respite, Carer Support or other Short Stay
Respite, Carer Support or other Short Stay
Status
Details
Respite
Yes
Carer Support
Yes
High Care Needs
Yes
Subsidised
Yes
Private Paying
Yes
Booking can be made in advance
Yes
Updated: 9 Aug 2022
Features
Features
Feature
Status
Details
May Bring Own Furniture
Yes
Armchair, ornaments, photo frames, linen, drawers/dressers, books and other personal nic-nacks.
Single Rooms
Yes
Each room has its own basin, and wardrobes and cupboards are provided. Sunny garden views from every room.
Shared Rooms
Yes
Each room has its own basin, and wardrobes and cupboards are provided. Sunny garden views from every room.
Rooms suitable for a couple
Yes
Ensuite
Yes
Some of the rooms have ensuites
Alcohol Permitted
Yes
Each Residents situation is arranged to suit the individual. Alcohol availability subject to Residents dependence. As agreed between Resident and family members and Management.
Pets In Residence
Yes
One cat, various gold fish and birds.
Negotiate To Bring Own Pet
Yes
Subject to Management approval.
Phone Access In Own Room
Yes
May be arranged. Portable phones available.
Resident can adjust heating in own room
Yes
Every room has a radiator.
Cater for under 65 yrs with Disability
Yes
Lounges/seating areas
Yes
There is a sitting room and large lounge area in the Kawarau Wing.
Primary Health Funded Short Term Care
Yes
Palliative Care Contract
Yes
Day Programme for day stay clients
Yes
Available by arrangement.
Outings
Yes
Ripponburn has its own Mobility Van for regular outings by Residents, including picnics, community events, shopping and appointments.
Māori Kaupapa
Yes
Can be arranged.
Residents Committee
Yes
Bi-monthly Resident meetings.
Policy for management of challenging behaviour
Yes
Confused Residents
Yes
Rural Setting
Yes
Ripponburn Hospital & Home is set in 5 acres of park like tranquil grounds.
Smokers Room
Yes
Smoking Permitted
Yes
In designated areas only.
Semi-Secure
Yes
Updated: 9 Aug 2022
Special Features
Special Features
Ripponburn Hospital and Home is privately owned and set in the tranquil, rural setting on the outskirts of Cromwell in a garden like environment. The grounds have history dating back to 1875 when the first Hospital building was erected. Although the original building was later demolished to make room for a 'newer' model.

The Staff at Ripponburn work as a team to provide a safe home-like environment for the Residents to live in dignity, whilst maintaining quality care, assistance and independence.

Please contact the social worker at Dunstan Hospital (03) 440 4302 for details about possible vacancies in the region.
Updated: 22 Feb 2022
Interests & Activities
Interests & Activities
Six days a week our four activity staff are able to offer a varied and flexible activity and recreation programme. Taking direction from the requirements and requests of our residents we provide opportunities to do things in social groups; such as Housie and quizzes, or more personal focus groups such as painting or Mah Jong. We also have the time to sit one to one and help with personal projects - like getting letters and cards out on time.

We ensure special occasions are celebrated; hosting festive dinners, providing personalised birthday gifts and cakes, celebrating sporting events and other recognised moments.

With daily Physiotherapy input and regular Occupational Therapy hours, our recreation programme aims to create attractive options for keeping active. Walking groups are encouraged, regular practices for upcoming sporting events (Masters games etc) are held, as are weekly exercise groups.

Our van allows us to take any of the residents (with an industrial wheelchair hoist) on regular outings. Enjoying our location between Wanaka, Queenstown and Alexandra there is never a shortage of events, views or places to visit. Or simply a trip to the local shops may be on order.

In time for the weekend we also include a day of hairdressing and pampering, for the gentlemen as well as the ladies.

Residents are always invited, but never expected, to join our programme.

For those who prefer to spend time on their own projects we have access to email, internet and the fax, picnic facilities to share with visitors, separate lounges to sit quietly, Sky TV to watch and our beautiful grounds to walk in.

We have had Shrek the rouge ram visit, classic cars in the driveway, Santa in hotrod and a 1930's motorbike in our lounge.

Our aim is to keep the recreation and activity options as relevant and appealing to the residents as we can.

The following is a list of some of the activities and events that appear on the Ripponburn Activity Programme:
Joining community events (Fairs, Care and Friendship etc)
Housie
Indoor games (bowls, volleyball, tenpin bowls, cards etc),
Arts and crafts
BBQs
Bingo
Cooking and baking
Newspaper reading
Birthday celebrations
Visiting Entertainers
Exercise groups, including Tai Chi
Visits from the local Library
Shopping
Watching movies
Visits from Religious groups
Visiting Canine friends
Flower arranging
Gardening
Access to local Golf courses and Cromwell's Therapeutic Pool
Massage and pampering
Music groups
Outings
Visiting Pianist
Quizzes
RSA association
Sing-a-longs...
and much more!
Updated: 22 Feb 2022
Additional Information
Additional Information
Topic
Details
What's included in your fees and what's not
Private fees are as per Government Terms.
Staffing qualifications and details
Ripponburn is a family run and privately owned business. There are 52 staff currently employed under Ripponburn. We have a Registered Nurse on duty 24 hours a day, 7 days a week. Ripponburn prides itself in the length of employment for some of the Staff , as some of the Staff members have been employed for more than 25 years. This encourages the ability to develop a close, familiar relationship with the Residents.
Details about meals
Breakfast is served at approximately 7.30am (Residents may have this served to them in bed). Morning tea is served at 10.00am. The main meal of the day is dished up at 12.00pm which consists of a meat and various vegetables and dessert. Afternoon tea is at 3.00pm. Then a light meal is served at 5.00pm. The Meals are planned on a rotating four week roster, everything is cooked on site. Ripponburn also provides Meals on Wheels for the community.
Associated Complexes
Ripponburn Rest Home and Ripponburn Lifestyle Village.
Updated: 22 Feb 2022
Languages Spoken
Languages Spoken
Language
Status
Details
English
Yes
Updated: 22 Feb 2022
Religious/Spiritual Affiliations
Religious/Spiritual Affiliations
Religious/Spiritual Affiliations
Status
Details
Anglican
Yes
Christian
Yes
Denominations/Faiths represented
Yes
Jehovah Witness
Yes
Methodist
Yes
Non denominational
Yes
Presbyterian
Yes
Roman Catholic
Yes
Salvation Army
Yes
Updated: 22 Feb 2022
Distances
Distances
Location
Distance
Details
Shops
1.25 Km
Nichols Cafe and Garden Centre, Hunting and Fishing, Mitre 10, Fresh Choice, BP Service Station
Mall
1.50 Km
The Cromwell Mall has a full range of shops including, New World, Cromwell Pharmacy, Paper Plus, cafes, museum, clothing and other various retail shops.
Parks
1.50 Km
Across from the Mall there is a childrens playground, with a flying fox and see-saws etc.
Library
1.50 Km
The Cromwell Library provides a fortnightly service to deliver books to Ripponburn
Updated: 22 Feb 2022
Credentials & Membership
The Ministry of Health conducts regular audits of Residential Care Facilities. They can be found HERE.