Hospital
At a glance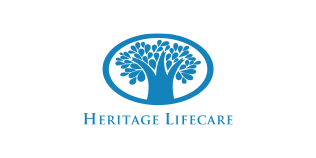 Vacancy

Yes

Name

Palms Lifecare & Village

Category

Hospital

Address

100 Harris Street
Pukekohe
Pukekohe, Auckland 2120

Postal Address

Same as above

Region

Counties Manukau

Phone

Email

Web

Facebook
Personnel
Manager

Jo van Leeuwen - 0277577757

Owner

Heritage Lifecare Group
Other services
Make your home at Palms Lifecare

When it comes to everyday life, Palms Lifecare & Village makes it easy with a choice of self-contained apartments, townhouses and a large rest home with hospital rooms; complete with ensuites, WiFi and a call system. We also offer day, short-stay, respite and convalescence care.

Light, bright and welcoming, Palms Lifecare is set amongst park-like grounds just a hop, skip and a jump from the
popular Pukekohe town centre.

We offer everything from a scooter bay to SKY TV, physiotherapy, podiatry, hairdressing and health checks. We have a range
of recreational activities including indoor bowls, exercise classes, quizzes and social gatherings. Our facility van is also always
on hand for outings.

But don't just take our word for it, see what our resident Peter has to say...

Having worked for 37 years at the Franklin Electric Power Board and as a volunteer for the Franklin Hospice, Palms Lifecare was the perfect
spot for Peter to move into three years ago.

He says you can't beat the handiness. "I've got a grandson just over the road and my daughters are both very close, so I get to see a lot of them and my grandchildren." He'd looked at other places but nowhere else appealed, and he already knew people here. "I've known Dot for easily 50 years now. She's got a great wit and I'm very fond of her."

The staff are another reason Peter is so happy here. "I can honestly say, hand on heart, there is not one staff member here I don't like. They are born caregivers and I think the world of them." That and the entertainment. "I love the music. The three tenors come and perform. They're from a church in Pukekohe and they are absolutely fabulous. I enjoy the quizzes too."

To Peter, a better everyday means this is the place he wants to be. "This is my home for the rest of my life. As long as my family are around, this'll do me."
Service/Facility Details
Service/Facility Details
Detail
Status
Contract with DHB
Yes
Certification
Yes
ORA Applies
No
Updated: 15 Oct 2012
Bed and Vacancy Details
Bed and Vacancy Details
Detail
Status
Approximate number of beds at this level of care
60
Vacancy
Yes
Please call to discuss and to make an appointment to view the hospital.
Impending vacancy
No - Please call to discuss
Premium Room Charges
Some Rooms as at 24 Feb 2022
MOH Certification and Audit Report
View MOH certification and audit report (opens in a new tab)
Extra admission requirements due to COVID-19
Yes
Updated: 16 Aug 2022
Testimonials
Testimonials
"After several falls, which required a hospital stay, I was encouraged by my daughter and decided to sell my unit and apply for full care at the Palms Rest Home. Like most people of my age, I found it difficult to 'give up' my home and belongings. I wondered how I would adjust to economical living. I am pleased to say after eighteen months at the rest home I am so glad I came here (so is my daughter)! The staff carers, cleaners, and cooks are all so helpful and cheerful! Donna (our entertainment organiser) helps to keep us stimulated and as active as we can be. Verna is our gardener and a very talented 'Mrs. Fix It.' She can 'turn her hand' to anything! If a light bulb goes out, it is replaced in 'no time.' What a help for our 'poor old joints.' She is a whizz with walkers too. We are also fortunate to have our washing collected everyday, washed ironed and back in our room on the same day. Just don't forget to mark your name on it! Palms is a home, not a hotel. It is where we can feel at home. Mrs Rees (Jane) makes cakes, muffins, etc., with us on a Monday morning upstairs where we all drink from fine china cups! Yes! These kind of things 'lift the spirit' and we all appreciate the effort that she makes. Thank you, Jane and God Bless you - from all 'the residents.'"
- In appreciation, Pat Whittley.

"I have been a resident in the Palms Rest Home for 2 years and I must say how happy I am. I came in with my mind made up to enjoy it and hoped that I would get on with all here as they would me- and it is like that. Staff from the "top to the bottom" are all very pleasant and caring. I have a lovely room which gets the afternoon sun. I enjoy a walk in the garden and join in with most activities. No restrictions at all. I had 2 days to make my decision and being Pukekohe resident for 67 years made it so much easier. It was my late husbands wish for me to come here, a home away from home."
- From a happy resident, ENW.
Updated: 20 Nov 2018
Personnel
Personnel
Type
Hours Per Week
Status
Details
Registered Nurse
Yes
24 hour nursing care offered by a team of experienced staff.
Enrolled Nurse
Yes
A senior enrolled nurse compliments our team of rest home staff.
Healthcare Assistants/Caregivers
Yes
All staff work to gain qualifications in caregiving to ensure that you receive a higher standard of care.
Physiotherapist
Yes
As required.
Social Worker (on site)
Negotiable
We work closely with our community social workers.
Diversional Therapist
Yes
A team of diversional therapists and activity leaders offer a varied program of activities - Monday to Friday weekly. Weekly bus outings to community events. Guest in to entertain monthly. Monthly activities program can be viewed on the web page.
Activities Co-ordinator
Yes
Activity co-ordinators work under the leadership of our diversional therapists to facilitate your daily program.
Hairdresser
Yes
Tuesday to Friday your hairdressing needs can be met in our on-site hair salon.
Podiatrist
Yes
Contracted to visit 6 weekly by appointment.
Dietitian
Yes
All menus are Dietitian approved. A Dietitian is available for general advice and to oversee special needs.
Accredited Visitors
Yes
RSA visits weekly. Regular local church visitors.
Kaumatua
Yes
We endeavour to assist residents to maintain any cultural ties they may have in the community before coming to Palms.
Chaplain/Spiritual Advisor
Yes
Regular church services by several denominations. These are held in a sunny and pleasant lounge to promote a conducive atmosphere. We are able to arrange for our residents if required.
Other Personnel
Yes
There's a GP service on-site, volunteers and gardeners. Palms also offers a range of services such as Appointment Transportation, Laundry Service, Pharmacy Services, Hair Dressing, Meal Delivery, Housekeeping Service, Medication Administration, and Interpreter Services.
Updated: 20 Nov 2018
Specialities or Areas of Expertise
Specialities or Areas of Expertise
Specialities or Areas of Expertise
Status
Details
Oxygen Management
Yes
If required IV therapy will be managed by our staff and overseen by Palms Health Medical Team.
End of Life/Palliative Care
Yes
Where the Rest Home is no longer able to manage care needs, residents are transferred to Palms Lifecafe Hospital when a bed becomes available.
IV Antibiotic Capability
Yes
If required IV therapy will be managed by our Palms Health Medical Team.
Wound Care
Yes
Our well-trained staff manage daily wound care. Wound care specialists are available to advise staff.
Diabetic Care
Yes
Kitchen Staff cater for diabetic meals. Medical care and treatment is overseen by Palms Lifecare.
Continence Advice
No
Available on request.
Stomal Therapy
No
Available on referral.
Stroke Rehabilitation
Yes
Palms Lifecare staff supports resident's in their stroke recovery by working in conjunction with allied health professionals.
Infection Control
Yes
We operate a stringent Infection Control Program. Palms Lifecare benchmarks infection results against other health facilities.
Psychiatric Care
No
Referrals are made as required.
Updated: 7 Jun 2019
Respite, Carer Support or other Short Stay
Respite, Carer Support or other Short Stay
Respite, Carer Support or other Short Stay
Status
Details
Respite
Yes
When a bed is available Palms Rest Home will admit short stay patients.
Carer Support
Yes
When a bed is available Palms Rest Home will admit short stay patients.
Subsidised
Yes
All clients seeking admission to the Palms Rest Home need to be assessed by the Counties Manukau Needs Assessment team. There is no differentation between a private paying and subsidy resident.
Private Paying
Yes
Booking can be made in advance
Yes
Palms Aged Care maintains an active wait list for the Day Care, Village, Rest Home and Hospital.
Updated: 20 Nov 2018
Features
Features
Feature
Status
Details
May Bring Own Furniture
Yes
If in a good state of repair we welcome resident's to individualise their own rooms.
Single Rooms
Yes
Rooms are fully furnished and equipped with a nurse call system, personal heater, spacious showers, and safety grab rails. Personal Freeview TV and Sky TV access is available.
Rooms suitable for a couple
Yes
Three rooms purpose-built with ensuite available.
Ensuite
Yes
There is a choice of ensuite or non-ensuite rooms available.
Alcohol Permitted
Yes
We have a daily happy hour.
Negotiate To Bring Own Pet
Yes
We are happy to discuss options for your pets.
Phone Access In Own Room
Yes
You may have a phone in your own room. We have a phone system that has an extended free toll area. This is an additional service provided by Palms Aged Care at a very competitive rate.
Wifi
Yes
Available for residents.
Resident can adjust heating in own room
Yes
Underfloor heating to all rooms can be adjusted to suit individual requirements.
Cater for under 65 yrs with Disability
Yes
If assessed by Counties Manakau Needs Assessors as appropriate placement.
Lounges/seating areas
Yes
Five communal lounges are in the complex, equipped with comfortable seating, a stereo system and televisions with Freeview TV, Sky TV, and DVD players. The area is large enough for residents to run meetings, invite guests and partake in a variety of organised functions.
Gay / LGBT IQ Friendly
Yes
A no discrimination policy is in place to provide a friendly and caring space for residents.
Primary Health Funded Short Term Care
Yes
If a bed is available. You may qualify for Primary Options For Acute Care Funding. Ask your GP for details.
Provide End of Life/Palliative Care
Yes
It is our privilege to care for people nearing the end of their life. We work closely with GPs and Hospice to provide this care.
Day Programme for day stay clients
Yes
We provide a Day Care for over 65's who need daily support and company of others Monday to Friday. Day Care is offered free to clients who have been needs assessed. Includes a full lunch and refreshments.
Outings
Yes
As part of the activities programme, regular trips are provided to the local community. These can include shopping, sightseeing and picnics.
Whanau Room
Yes
Maori Kaupapa
Yes
We have a local Maori advisor available to assist as required and employ several Maori staff members.
Residents Committee
Yes
Meetings are held monthly with the general manager.
Family Committee
No
We value family input into all Individual Resident Care Plans.
Newsletter
Yes
Policy for management of challenging behaviour
Yes
Our staff are trained to recognise and manage a range of behaviours that residents may have.
Confused Residents
Yes
As a result of a medical condition a resident may suffer a period of confusion. All staff are trained to assist residents as required.
Smoking Permitted
Yes
In outside designated area.
Updated: 20 Nov 2018
Special Features
Special Features
Palms Lifecare Complex offers all the benefits of a care facility, including entertainment, activities and companionship. The site is close to the local Pak n Save, and provides a convenience shop, scooter bay, and separate dining room and lounge facilities. The facility is fitted with accessibility ramps and safety grab rails, wide corridors, and smoke detectors with water sprinklers.

Boasting magnificent landscaped and vegetable gardens, with a BBQ area and a courtyard for quiet and peaceful sitting and relaxing, Palms Lifecare has become known for its homely atmosphere.
Updated: 20 Nov 2018
Interests & Activities
Interests & Activities
Palms has an extensive repertoire of activities and events, aimed at keeping the body and mind stimulated. Our Activity Coordinators focuses on designing programmes for each individual at all levels of disability, to promote independence and creative expression.

Age Concern and Alzheimer's Society are easily accessed through us and we welcome them to our facility. Large print books and Blind Foundation listening books form part of our library service and we also rent DVDs or videos. Entertainers form a regular part of our programme. A piano is also available in the main lounges.

Here are just some of the activities and interests of residents which arise on a regular basis:

Board Games, Crosswords & Quizzes, Cooking, Gardening, Indoor Bowls, Movies, Crafts, DVD Player, Bingo, Music, Happy Hour, Live Entertainment, Newspaper Reading, Parties, Jigsaw, Music, Sing-a-longs, Theatre.

There is also active involvement in community events. Outings are an ongoing part of the activities programme and often include stopping somewhere for coffee.
Updated: 20 Nov 2018
Additional Information
Additional Information
Topic
Details
What's included in your fees and what's not
Fees are all inclusive with the following exceptions: Hairdressing, dentistry, specialist appointments,optician. See contract for more details.
Staffing qualifications and details
Caregiving Staff are ACE trained to ensure you receive a high level of care.
Details about meals
All meals cooked fresh each day, on site. Special diets catered for. Birthdays celebrated.
Associated Complexes
The Rest Home is surrounded by a Village set in a garden environment. The multistoried Palms Hospital is located on the same site and enjoys views over Pukekohe. Palms Day Care is attached to the Rest Home and enjoys views over a garden setting.
Updated: 20 Nov 2018
Languages Spoken
Languages Spoken
Language
Status
Details
Afrikaans
Yes
Cook Island Maori
Yes
English
Yes
Filipino
Yes
Korean
Yes
Maori - Te Reo
Yes
Rarotongan
Yes
Updated: 20 Nov 2018
Religious/Spiritual Affiliations
Religious/Spiritual Affiliations
Religious/Spiritual Affiliations
Status
Details
Anglican
Yes
Baptist
Yes
Christian
Yes
Denominations/Faiths represented
Yes
We are able to accommodate our residents' spiritual needs as requested. A spiritual advisor, chaplaincy and church services are available.
Inter denominational
Yes
Jehovah Witness
Yes
Methodist
Yes
Roman Catholic
Yes
Seventh Day Adventist
Yes
Updated: 20 Nov 2018
Distances
Distances
Location
Distance
Details
Public Transport
Bus stop Harris Street front gate.
Shops
0.20 Km
18o meters to Pak'n'Save grocery store. 700 meters to main street shopping in Queen Street. Pukekohe has a variety of shopping outlets with good bus links.
Parks
0.25 Km
200 meters to Bledisloe Park. 50 meters to Rosabirch Park. Outdoor swimming pool, crouquet courts,soccer grounds, netball courts, hockey and tennis courts within easy walking distance.
Library
Library service available in house. Public library in main shopping area.
Updated: 20 Nov 2018
Credentials & Membership
The Ministry of Health conducts regular audits of Residential Care Facilities. They can be found HERE.
410