Whangaroa Health Services- Kauri Lodge - Tui wing
At a glance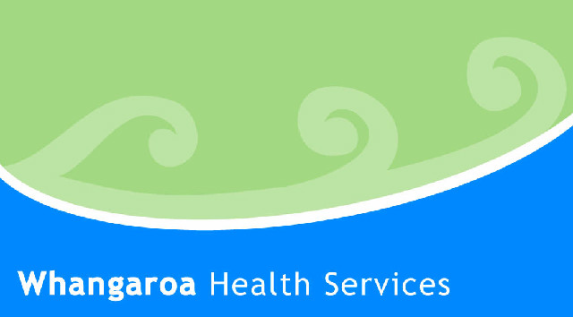 Vacancy

Yes

Name

Whangaroa Health Services- Kauri Lodge

Category

Hospital

Address

Whangaroa Health Services Trust/Kauri Lodge
180 Omaunu Road
Northland
Kaeo 0479

Postal Address

Same as above

Region

Northland

Phone

Mobile

Email

Web
Personnel
Manager

Angie Sherman - (09) 4050649

Owner

Whangaroa Health Services Trust

General Manager

Judy McHardy - 09 405 0649 ext 240

HR & Administration

Annette Stewart - 09 4050649 ext 243
Other services
Service/Facility Details
Service/Facility Details
Detail
Status
Contract with Te Whatu Ora
Yes
Certification
Yes
ORA Applies
No
Updated: 10 Nov 2015
Bed and Vacancy Details
Bed and Vacancy Details
Detail
Status
Approximate number of beds at this level of care
13
Vacancy
Yes
Impending vacancy
No
Short stay considered
No
Premium Accommodation Charges
No
MOH Certification and Audit Report
View MOH certification and audit report (opens in a new tab)
Extra admission requirements due to COVID-19
No
Updated: 8 Dec 2023
Testimonials
Testimonials
"High level of care in a small place which really feels like home, not an insitution. Loved all the staff."
Updated: 4 Nov 2020
Personnel
Personnel
Type
Hours Per Week
Status
Details
Registered Nurse
Yes
We have an awesome team of Nurses who pride themselves in the quality of care they deliver to our residents. Some of our nurses are born and bred n the local area and abroad which makes a dynamic mix of clinical and cultural excellence
Healthcare Assistants/Caregivers
Yes
We pride ourselves on having a diverse team of caregivers from all over the world. They are caring, loving and work with great integrity.
Physiotherapist
9
Yes
We are fortunate enough to have a well respected and recognized Physio living in the local area. Carey Bramley loves working with our residents to improve and fine tune their mobility and ensure the longevity of their physical movements We also have a physio assistant who works with our residents 3 days per week.
Diversional Therapist
Yes
We have a Diversional therapist working 4 days of the week.The residents have a busy schedule with movies, arts and crafts, gardening, Library trips, beach trips and excercise
Hairdresser
Yes
Visits once a month to ensure our residents are looking smart as often as they can.
Podiatrist
Yes
Visits by appointment
Dietitian
Yes
We utlise the services of a reputable Dietitian to organize and plan our menus ensuring our residents get the best food intake as possible.
Accredited Visitors
Yes
Visits by: -SPCA with friendly animals for residents to play with -Local singing groups -Local youth groups to entertain
Kaumatua
Yes
Regular engagement with our local Kaumatua and Kuia to ensure support is on hand when needed
Chaplain/Spiritual Advisor
Yes
Once a month on Fridays there is a church service onsite which the local church and chaplain faciliate.
Updated: 4 Nov 2020
Specialities or Areas of Expertise
Specialities or Areas of Expertise
Specialities or Areas of Expertise
Status
Details
Oxygen Management
Yes
Gastronomy/Nasogastric Management
Yes
Bariatric (Care of the very overweight)
Yes
Palliative Care (Contracted)
Yes
We work closely with Hospice Mid-Northland and Hospice Far North to provide a specialist level of care for both the resident and their whanau, to ensure they are empowered and free from suffering.
End of Life/Palliative Care
Yes
We are currently contracted to provide services to support patients and their families during the last vulnerable days of their lives.
Wound Care
Yes
We have access to wound care specialist support from the District Nurses
Diabetic Care
Yes
We have a diabetic nurse from our adjoining health center that oversees residents and their diabetic care plans
Continence Advice
Yes
Stomal Therapy
Yes
Stroke Rehabilitation
Yes
ACC Rehabilitation
Yes
Tracheotomy Care
Yes
Spinal Injuries Care
Yes
Infection Control
Yes
Surgical Followup
Yes
Primary Rural Health Care
Yes
We have a comprehensive team of doctors and clinicians that work out of our adjoining health center. Who know the residents well and on a one to one basis. Adding quality to the level of care they receive.
Community Health
Yes
We have a community wellness team including a Nurse practitioner, Wellness Centre/Gym "The Pa" with 2 fitness support, and a navigator.
Clinical Management
Yes
Our current Clinical Manager has 10 years experience in gerentology/Aged care, and some specialist experience with Hospice.
Updated: 4 Nov 2020
Respite, Carer Support or other Short Stay
Respite, Carer Support or other Short Stay
Respite, Carer Support or other Short Stay
Status
Details
Respite
Yes
We have a designated room that is spacious with the TV and washing basin area
Carer Support
Yes
Subsidised
Yes
Private Paying
Yes
Booking can be made in advance
Yes
We try to take bookings ahead with a list filling up so get in quickly
Updated: 11 Nov 2015
Features
Features
Feature
Status
Details
May Bring Own Furniture
Yes
We encourage residents to bring their own favourite chair, and to put up their family pictures on the walls. TVs are wall-mounted in each room, wall mount only is provided.
Single Rooms
Yes
Shared Rooms
Yes
Rooms suitable for a couple
Yes
Ensuite
Yes
Alcohol Permitted
Yes
Pets In Residence
Yes
We currently have 2 x cats we have adopted into the facility. And have regular visits by family dogs and the SPCA
Phone Access In Own Room
Yes
In some cases we have made allowances for this
Wifi
Yes
Throughout the residence there is free Wifi connection
Resident can adjust heating in own room
Yes
There are panel heaters in every room
Cater for under 65 yrs with Disability
Yes
Lounges/seating areas
Yes
we have 2 lounges, both with sky tv.
Gay / LGBT IQ Friendly
Yes
Primary Health Funded Short Term Care
Yes
Provide End of Life/Palliative Care
Yes
Palliative Care Contract
Yes
Day Programme for day stay clients
Yes
Outings
Yes
we have just purchased a brand new van for outings
Māori Kaupapa
Yes
Residents Committee
Yes
Monthly residents meetings
Newsletter
Yes
Policy for management of challenging behaviour
Yes
Confused Residents
Yes
Rural Setting
Yes
Spectacular views over the valley from the expansive deck area
Smoking Permitted
Yes
WHile we have a smoke-free policy for staff, we do have an outdoor covered area set aside for residents who wish to smoke.
Semi-Secure
No
Our property is very rural and the grounds are large, it is not secure.
Updated: 4 Nov 2020
Special Features
Special Features
We pride ourselves on "small town big spirit" concepts
Updated: 11 Nov 2015
Interests & Activities
Interests & Activities
Activity programme, Advocate, Age Concern, BBQ, Big print books, Art, Bingo, Board games, Bowls, Breakfast in bed, Bridge, Canine friends, Cards, Care and Craft, Chapel, Children, Church, Classical Music, Concerts, Cooking, Craft, Entertainers, Gas Fire, Gardening, Garden, Happy Hour, Holidays, Hydrotherapy, Indoor Games, Jigsaw, Lotto, Maori Women's Welfare League
Updated: 11 Nov 2015
Religious/Spiritual Affiliations
Religious/Spiritual Affiliations
Religious/Spiritual Affiliations
Status
Details
Anglican
Yes
Baptist
Yes
Christian
Yes
Inter denominational
Yes
Presbyterian
Yes
Roman Catholic
Yes
Updated: 11 Jan 2017
Credentials & Membership
The Ministry of Health conducts regular audits of Residential Care Facilities. They can be found HERE.