Hospital
Te Wiremu House Lifecare & Village
At a glance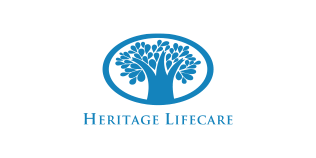 Vacancy

Soon

Name

Te Wiremu House Lifecare & Village

Category

Hospital

Address

621 Aberdeen Rd
Te Hapara
Gisborne 4010

Postal Address

Same as above

DHB

Tairawhiti

Phone

Email

Web

Facebook
Personnel
Other services
Make your home at Te Wiremu House Lifecare

When it comes to everyday life, Te Wiremu House makes it easy with personalised rest home, hospital, day care, respite and secure dementia care. The well-appointed rest home rooms all look out onto delightful gardens and come complete with a call bell system and WiFi. Many of the spacious hospital rooms are furnished with ensuites.

Part of the Gisborne community since 1960, Te Wiremu House is set amongst beautifully landscaped gardens just a hop, skip and
jump from the town centre where you'll find all the essentials including a pharmacy and library. Te Wiremu also offers a village lifestyle
with its connected Bruere village.

We offer everything from physiotherapy to podiatry, a scooter bay, SKY TV, hairdressing and health checks. We have a range of recreational activities and have received awards from the NZ Aged Care Association for meeting the needs of War Veterans.

But don't just take our word for it, see what our resident Len has to say...

Born and bred in Gisborne, Len owned a motor-body business, building trucks and fixing caravans until a stroke put him out of action. He's been at Te Wiremu ever since.

"It was an easy decision coming here, the staff are very friendly and they really care about your wellbeing. They just can't do enough for you."

One of the most important things for Len was keeping his independence and he feels you can do that here. In fact, they call him 'Mr. Independence.' "I take myself off for a walk around the gardens, the cat comes and sleeps in here and my daughter brings their new puppy in to visit."

Does he have any favourite staff members? "No, they all treat me the same, better than family. You can have arguments with family, never with the team here, we just have a laugh, it's a lot of fun."

Len says he's thought about what a 'better everyday' means but all the days are good here. "Having people to talk to is a great thing."
Service/Facility Details
Service/Facility Details
Detail
Status
Contract with DHB
Yes
Certification
Yes
ORA Applies
No
Updated: 24 Apr 2017
Bed and Vacancy Details
Bed and Vacancy Details
Detail
Status
Approximate number of beds at this level of care
44
Vacancy
Soon
Out of town residents welcome
Impending vacancy
Yes - Out of town residents welcome
Premium Room Charges
Some Rooms as at 23 Jun 2022
MOH Certification and Audit Report
View MOH certification and audit report (opens in a new tab)
Extra admission requirements due to COVID-19
Unknown
Updated: 23 Jun 2022
Testimonials
Testimonials
"The family wish to thank the wonderful staff at Te Wiremu House for their love and care over the last year of her life. You made her life very happy."
Updated: 22 Nov 2018
Personnel
Personnel
Type
Hours Per Week
Status
Details
Registered Nurse
Yes
Rostered 24 hours a day. As at November 2014 two Charge RN's are at Expert Level Professional Recognition Program.
Enrolled Nurse
Yes
All Enrolled Nurses have completed EN Transition program and are very experienced. As at December 2014 the EN is at Expert Level Professional Recognition Program.
Healthcare Assistants/Caregivers
Yes
Our Caregivers are highly experienced and are required to complete orientation and specified training. CareerForce program is provided on site and must be completed within 18 months, after completion of orientation. Team leaders are also available.
Physiotherapist
Negotiable
May be accessed via Tairawhiti DHB or privately.
Occupational Therapist
Negotiable
May be accessed via Tairawhiti DHB or privately.
Diversional Therapist
Yes
Hours are variable, hospital residents often join the rest home for specified activities. Individualised programs are prepared. Three staff are qualified Diversional Therapists.
Activities Co-ordinator
Yes
See Diversional therapist.
Hairdresser
Yes
Weekly and as negotiated. This is a very popular service. A hair salon is provided on site. Some residents enjoy outings to local hairdressers, the closest being approx. 500m from the facility.
Podiatrist
Yes
Visits weekly. Podiatrist is highly skilled and also provides training to staff.
Dietitian
Yes
Menus are audited annually. Facility kitchen/food service is managed by experienced staff, and meal delivery is available.
Kaumatua
Yes
After discussions with residents, staff and whanau we act accordingly. Te Wiremu House is also supported by Tikanga Maori, or Te Pihopatanga Clergy and Minita a Iwi.
Chaplain/Spiritual Advisor
Yes
A Chaplain visits on Mon, Wed and Fridays for 2 - 3 hrs per day, and attend as required. Additionally, we offer ecumenical spiritual care. Maori services are also available. Various religious groups can be arranged to visit to provide services for all of our residents.
Other Personnel
Yes
Dr Teresa Stempa holds weekly clinics. Special attention is offered to War Veterans and Ex-service personnel. A specialist War Veteran Advocate is available. Te Wiremu also offers a wide range of extra services, such as email assistance, appointment transportation, housekeeping, laundry service, medication administration and delivery, pharmacy services, speech therapy, interpretation services.
Updated: 22 Nov 2018
Specialities or Areas of Expertise
Specialities or Areas of Expertise
Specialities or Areas of Expertise
Status
Details
Gastronomy/Nasogastric Management
Yes
End of Life/Palliative Care
Yes
Wound Care
Yes
As required through Gisborne Hospital
Diabetic Care
Yes
As required through Gisborne Hospital
Continence Advice
Yes
As required through Gisborne Hospital
Stomal Therapy
Yes
As required through Gisborne Hospital
Clinical Management
Yes
Other Specialties
Yes
As required through Gisborne Hospital
Updated: 5 Dec 2014
Respite, Carer Support or other Short Stay
Respite, Carer Support or other Short Stay
Respite, Carer Support or other Short Stay
Status
Details
Respite
Yes
Carer Support
Yes
Subsidised
Yes
Private Paying
Yes
Booking can be made in advance
Yes
Updated: 5 Jun 2013
Features
Features
Feature
Status
Details
May Bring Own Furniture
Yes
We encourage residents to personalize their rooms.
Single Rooms
Yes
Rooms are very large with modern equipment. They are equipped with a nurse call system, personal heater, access to spacious showers, and safety grab rails. Personal Freeview TV and Sky TV access is available.
Shared Rooms
Yes
We have four double rooms.
Rooms suitable for a couple
Yes
Double rooms available for couples.
Ensuite
Yes
We have many rooms with ensuites, please discuss this option with our Facility Manager.
Alcohol Permitted
Yes
Monitored together with GP guidance.
Pets In Residence
Yes
We have a much loved cat.
Negotiate To Bring Own Pet
No
But pets can come in to visit.
Phone Access In Own Room
Yes
Can be arranged.
Wifi
Yes
Available for residents.
Resident can adjust heating in own room
Yes
Cater for under 65 yrs with Disability
Yes
Lounges/seating areas
Yes
Many small communal lounges in the complex are equipped with comfortable seating, a stereo system and televisions with Freeview and Sky TV, and DVD players. The area is large enough for residents to run meetings, invite guests and partake in a variety of organised functions.
Gay / LGBT IQ Friendly
Yes
A no discrimination policy is in place to provide a friendly and caring space for residents.
Primary Health Funded Short Term Care
Yes
Provide End of Life/Palliative Care
Yes
It is our privilege to care for people nearing the end of their life. We work closely with GPs and Hospice to provide this care.
Palliative Care Contract
No
However after consulation with the GP, Gisborne's palliative care team are often involved.
Day Programme for day stay clients
Yes
It is possible for people to join us during the day and return home at night. We encourage families to help us care for their family member.
Outings
Yes
As part of the activities programme, regular trips are provided to the local community. These can include shopping, sightseeing and picnics.
Whanau Room
Yes
Several small lounges which families are welcome to use. A room is available for families to gather and have private time or stay the night if their loved one is palliative.
Maori Kaupapa
Yes
In consultation with the resident, Whanau, and friends. Strong support is available i.e.; MiriMiri, cultural foods, etc. Maori Church and Holy Communion Services are available.
Residents Committee
Yes
Regular meetings are held and families are welcome.
Newsletter
Yes
Policy for management of challenging behaviour
Yes
Our staff are trained to recognise and manage a range of behaviours that residents may have.
Confused Residents
Yes
Our staff are trained to recognise and manage a range of behaviours that residents may have. This may include residents who become confused.
Rural Setting
No
However we have lovely grounds and views of the hills.
Smokers Room
No
Only in outside designated area.
Smoking Permitted
Yes
Residents only. Te Wiremu House is a Staff Smoke Free environment.
Updated: 22 Nov 2018
Special Features
Special Features
Te Wiremu house offers all the benefits of a care facility, including entertainment, activities and companionship. The site provides a convenience shop, scooter bay, paraplegic toilets, and separate dining room and lounge facilities. Staff are fully trained in the use of the modern hoists and other equipment which helps to keep our residents safe and the staff healthy and happy. A disability van is available for outings, however medical appointments and urgent hospital visits are a priority. The facility is fitted with accessibility ramps and safety grab rails, wide corridors, and smoke detectors with water sprinklers.

Updated: 22 Nov 2018
Interests & Activities
Interests & Activities
Te Wiremu has an extensive repertoire of activities and events, aimed at keeping the body and mind stimulated. Our Diversional Therapists focus on designing programmes for each individual at all levels of disability, to promote independence and creative expression.

Age Concern, Alzheimer's Society, and other organizations are easily accessed through us and we welcome them to our facility. Large print books and Blind Foundation listening books form part of our } library service and we also rent DVDs or videos. Entertainers form a regular part of our programme. A piano is also available in the main lounges.

Here are just some of the activities and interests of residents which arise on a regular basis:

BBQ, Bingo, Board games, Bowls, Cards, Classical Music, Concerts, Cooking, Craft, Dancing, Games, Gardening, Happy Hour, Housie, Jigsaw, Music, Movies, Parties, Quizzes, Reading, Religious services, Sing-a-longs.

There is also active involvement in community events. Outings are an ongoing part of the activities programme and often include stopping somewhere for coffee.
Updated: 22 Nov 2018
Additional Information
Additional Information
Topic
Details
What's included in your fees and what's not
Fees do not include personal items i.e.; clothing, toiletries, personal phone, pay-to-view TV (SKY) and non-subsidised medicines etc.
Staffing qualifications and details
A registered nurse is based in the unit on all shifts. A staff of 75-80 work mainly on a part time basis to care for our 90 residents. As well as nurses, caregivers, activities officers,gardeners, maintenance and grounds staff,cleaners, Cooks/kitchen assitants and administrators there are also visiting specialists i.e.; physiotherapist, occupational therapists and podiatrists. A hairdresser also visits weekly. Te Wiremu is fortunate to have a strong & large team of volunteers who provide entertainment, flowers, special events and much else besides. Residents retain their own General Practitioners though an on call Doctor is available if needed. Most medical and pharmaceutical costs are paid for by Te Wiremu House. According to Health Department Regulations all residents are visited regularly by their GP who will also call when requested either by the nursing staff or the resident.
Details about meals
All meals are cooked on site, a four week menu provides a varied and nutritionally balanced diet. Personal preferences are taken into account. The menu is audited annually by a Registered Dietician. Kitchen/food services are managed by a qualified Chef.
Associated Complexes
See our Heritage Lifecare web site
Updated: 20 Oct 2020
Languages Spoken
Languages Spoken
Language
Status
Details
Chinese
Yes
Dutch
Yes
English
Yes
Fijian
Yes
Maori - Te Reo
Yes
Tokelauan
Yes
Tongan
Yes
Other Details
Yes
Interpreters can be sourced if required
Updated: 5 Dec 2014
Religious/Spiritual Affiliations
Religious/Spiritual Affiliations
Religious/Spiritual Affiliations
Status
Details
Anglican
Yes
Services are available in English & Maori
Christian
Yes
Communion service is held monthly on the first Wednesday of the month in the lounge. Ministry is always available in times of sickness or dying; the needs of family and friends are paramount. A theological/ecumenical library is also available on site.
Denominations/Faiths represented
Yes
Anglican,Roman Catholic, Baptist, Methodist, Presbyterian, Salvation Army.
Inter denominational
Yes
Ministers of other denominations also attend as requested.
Non denominational
Yes
The spiritual needs of our residents are of great importance, but church affiliation is not required, nor is there any requirement to attend the services of worship held in the home.
(Other comments)
Yes
We are able to accommodate our residents' spiritual needs as requested.
Updated: 22 Nov 2018
Distances
Distances
Location
Distance
Details
Public Transport
0.50 Km
Bus
Shops
0.50 Km
Dairy, hairdresser,
Parks
0.50 Km
Small park very close
Library
3.00 Km
The city library also services our home and books are changed monthly.
Updated: 22 Jan 2015
Credentials & Membership
Credentials & Membership
Credentials & Membership RC
Status
Details
New Zealand Aged Care Association (NZACA)
Yes
New Zealand Council of Christian Social Services (NZCCSS)
Yes
Other details
Yes
Golden Carers Activities
Updated: 8 Dec 2014
The Ministry of Health conducts regular audits of Residential Care Facilities. They can be found HERE.
967