San Michele Home and Hospital
At a glance
Vacancy

No

Name

San Michele Home and Hospital

Category

Hospital

Address

175 College Street
Te Awamutu
Te Awamutu 3800

Postal Address

Same as above

Region

Waikato

Phone

Fax

Email
Personnel
Manager

Samritha Yean - (07) 871 6226

Owner

Wimbeldon Care Ltd
Other services
Photos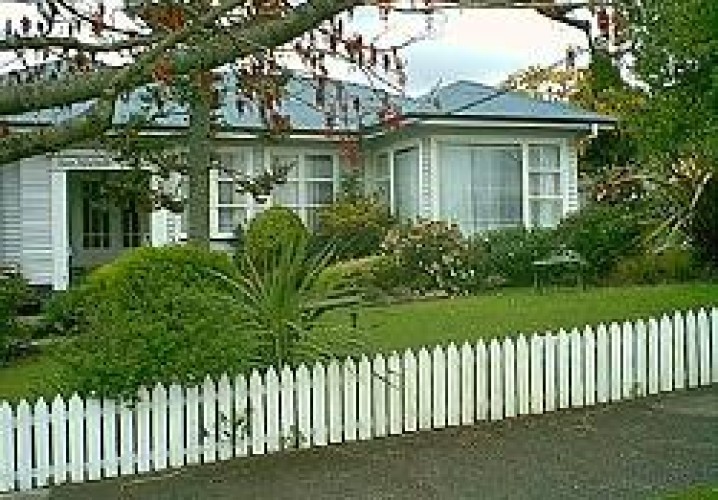 Map
Reviews
Service/Facility Details
Service/Facility Details
Detail
Status
Contract with Te Whatu Ora
Yes
Certification
Yes
ORA Applies
No
Updated: 23 Feb 2012
Bed and Vacancy Details
Bed and Vacancy Details
Detail
Status
Approximate number of beds at this level of care
13
Vacancy
No
Impending vacancy
No
Short stay considered
Yes
Premium Accommodation Charges
No
MOH Certification and Audit Report
View MOH certification and audit report (opens in a new tab)
Extra admission requirements due to COVID-19
Please enquire
Updated: 1 Dec 2023
Personnel
Personnel
Type
Hours Per Week
Status
Details
Registered Nurse
Yes
Registered nurse on duty 24 hours a day
Healthcare Assistants/Caregivers
Yes
Our Caregivers have all completed their ACE training.
Physiotherapist
Yes
Contracted as required
Occupational Therapist
Negotiable
Diversional Therapist
Yes
Originally employed as an Enrolled Nurse, our Diversional Therapist is fully qualified and has been with us for twelve years. .
Hairdresser
Yes
Hairdresser visits as requested
Podiatrist
Yes
Dietitian
Negotiable
Our menu is approved by a dietitian. Our cooks are experienced in providing suitable meals to meet all residents needs. Home baked morning and afternoon tea provided.
Accredited Visitors
Yes
Kaumatua
No
Not at present but would source one if needed
Chaplain/Spiritual Advisor
Yes
As requested we can arrange for a chaplain from any denomination. Catholic communion with lay preacher weekly.
Updated: 27 Oct 2020
Specialities or Areas of Expertise
Specialities or Areas of Expertise
Specialities or Areas of Expertise
Status
Details
Oxygen Management
Yes
Gastronomy/Nasogastric Management
Yes
Our registered staff are trained in PEG feeding
Palliative Care (Contracted)
Yes
End of Life/Palliative Care
Yes
Our staff are trained in Palliative Care. Liaison with palliative care DHB team.
Wound Care
Yes
Diabetic Care
Yes
Continence Advice
Yes
Infection Control
Yes
Our Infection Control Registered Nurse attends bi- monthly meetings with the Waikato Infection Control group and supports education for staff.
Surgical Followup
Yes
Clinical Management
Yes
Experienced Nurse Manager available Monday to Friday from 7am to 4pm.
Updated: 9 Sep 2020
Respite, Carer Support or other Short Stay
Respite, Carer Support or other Short Stay
Respite, Carer Support or other Short Stay
Status
Details
Respite
Yes
Depending on bed availability
Carer Support
Yes
Depending on bed availability
Subsidised
Yes
Private Paying
Yes
Booking can be made in advance
Yes
Updated: 9 Jan 2014
Features
Features
Feature
Status
Details
May Bring Own Furniture
Yes
Single Rooms
Yes
Shared Rooms
Yes
Rooms suitable for a couple
Yes
Alcohol Permitted
Yes
Pets In Residence
Yes
Phone Access In Own Room
Yes
Not Provided. Costs to resident to install.
Resident can adjust heating in own room
Yes
Cater for under 65 yrs with Disability
Yes
Lounges/seating areas
Yes
Two lounges
Primary Health Funded Short Term Care
Yes
Provide End of Life/Palliative Care
Yes
Palliative Care Contract
Yes
Outings
Yes
Diversional Therapist takes residents to church morning teas, shopping outings, country drives and concerts.
Māori Kaupapa
Yes
As required
Policy for management of challenging behaviour
Yes
Confused Residents
Yes
Smoking Permitted
Yes
In designated outside area.
Updated: 9 Sep 2020
Special Features
Special Features
Small family orientated rest home and hospital promoting independence and catering for both elderly and young disabled. Friendly and informal with wholesome home cooked meals. Please feel free to visit or contact us.
Updated: 9 Jan 2014
Interests & Activities
Interests & Activities
Church, Age Concern, outside entertainers, care and crafts, RSA, bowls, cards, bingo, visiting, games afternoons, music appreciation.
Updated: 6 Nov 2007
Additional Information
Additional Information
Topic
Details
What's included in your fees and what's not
Please contact Business/Facility Manager for a list of charges.
Updated: 9 Jan 2014
Languages Spoken
Languages Spoken
Language
Status
Details
Afrikaans
Yes
We have an Afrikaans speaking staff member
Dutch
Yes
We have a Dutch staff member
English
Yes
Updated: 8 Oct 2018
Religious/Spiritual Affiliations
Religious/Spiritual Affiliations
Religious/Spiritual Affiliations
Status
Details
Anglican
Yes
Baptist
Yes
Methodist
Yes
Presbyterian
Yes
Roman Catholic
Yes
Updated: 27 Aug 2012
Distances
Distances
Location
Distance
Details
Shops
1.00 Km
Parks
0.50 Km
Library
1.00 Km
Updated: 6 Nov 2007
Credentials & Membership
Credentials & Membership
Credentials & Membership RC
Status
Details
Care Association New Zealand
Yes
National Certificate in Diversional Therapy
Yes
Diploma in Diversional therapy
New Zealand Aged Care Association (NZACA)
Yes
Updated: 15 Jan 2019
The Ministry of Health conducts regular audits of Residential Care Facilities. They can be found HERE.