Ranfurly Village Hospital Ltd - Hospital
At a glance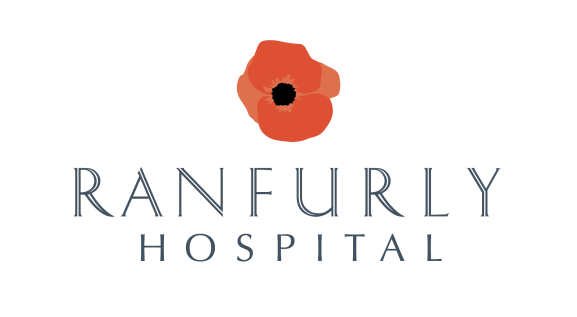 Vacancy

Yes

Name

Ranfurly Village Hospital Ltd

Category

Hospital

Address

539 Mt Albert Road
Three Kings
Auckland 1042

Postal Address

Same as above

Region

Auckland

Phone

Email

Web
Personnel
Manager

Peter Palparan - 021458044

Owner

Ranfurly Village Hospital Ltd - 09 625 3400
Other services
Visitors with limitations - please call us first

"The Ranfurly Hospital facilities are absolutely 5-Star in all aspects. The rooms have their own ensuite and television, and you have the choice to eat in your room, or the dining room. There is incredible variety of meals each month, you get a weekly menu with 2-3 choices of meal for both lunch and dinner complete with soup and desert as well as fresh fruit. There are also a variety of different options for entertainment to enjoy each day. The tender and loving care by the management, physio, nurses and general staff is fantastic, nothing is too much trouble for them. They are always professional and call all residents by their name. Even very difficult patients they handle with true professionalism in every way. After my 6 week stay for rehab, having been involved with many retirement homes and hospitals, I believe that you won't be able to find a better option than Ranfurly Hospital." - Geoff Asher, Vietnam Veteran

Our staff give excellent care in an environment that is built around a resident centred hospitality model. Nothing is too much trouble for our staff. Residents live in beautiful surroundings that support individuality, personal choice and independence.

We serve restaurant quality food that is prepared daily. The residents are provided with a range of delicious menu options and choose their own meals on tablets that are loaded with our tantalising pictorial menus.

Residents enjoy frequents outings in our village van. You may have seen Ranfurly residents enjoying coffee in a café, or at the theatre, or the Ellerslie races, or even in the park feeding the ducks.

We would love to be of service to you. Please contact us if you would like to learn more about the care services we offer or about Ranfurly Village.

NZ Society of Diversional and Recreational Therapist

"Encourage, lift and strengthen one another. For the positive energy spread to one will be felt by us all. For we are connected, one and all." - Deborah Day.

One of our NZSDRT Inc. registered assessors visited Ranfurly Village today to assess a DT on becoming registered. in the assessors words, "This workplace is a great example of great management support".
Service/Facility Details
Service/Facility Details
Detail
Status
Contract with Te Whatu Ora
Yes
Certification
Yes
ORA Applies
No
Updated: 7 Mar 2019
Bed and Vacancy Details
Bed and Vacancy Details
Detail
Status
Approximate number of beds at this level of care
41
Vacancy
Yes
We provide hospital care to men and women. While we give preference to veterans, non veterans are very welcome. Our facility was built in 2013, all bedrooms have an en suite, flat screen TV and beautiful views.
Impending vacancy
Yes
Short stay considered
No
Premium Accommodation Charges
Yes from $0.00/day up to $100.00/day as at 01 Dec 2023
MOH Certification and Audit Report
View MOH certification and audit report (opens in a new tab)
Extra admission requirements due to COVID-19
Unknown
Updated: 1 Dec 2023
Testimonials
Testimonials
"I love that I can hold my head up and boast about where my father lives, when so many of my generation really struggle with where their parents are."
Cecilia


"Ranfurly Village provides a caring environment for my Mother. The staff are wonderful and the beautiful facilities are designed with the older person in mind. I can't think of a better home."
Felicity


"I work in palliative care and I recently accompanied my dear friends granddaughter to visit him at Ranfurly Hospital. We were greeted warmly and given the appropriate details of his care plan in a very professional manner. It was obvious to us that John was being exceptionally well cared for and kept very comfortable."
Louise


"I visit Ranfurly Hospital regularly to spend time with my husband. I have never once worried about his care, the staff are exceptional and go to great measures to make sure that he is well looked after."
Kate


"It is great to know that there is the option of clinical care on site at Ranfurly. My husband recently had to move to the hospital and was in palliative care, the staff were wonderful and it was so easy to visit him. I also needed to spend some time in respite care at the Hospital and experienced the exceptional care first hand. It gives me peace of mind to know that when I do need help I don't have to move away from Ranfurly Village and that I can relocate to the hospital and enjoy the beautiful surroundings there."
Mary

I recommend the facilities and staff at Ranfurly Hospital at every opportunity. He loved the food and I know he appreciated the care and attention from the nurses and the care assistants.
Lorraine
Updated: 24 Sep 2020
Personnel
Personnel
Type
Hours Per Week
Status
Details
Registered Nurse
24/7
Yes
Our hospital always has Registered Nurses on duty. In addition to this we have a full time Care Manager who is also a Registered Nurse overseeing and managing the care services. The General Manager is also a Registered Nurse
Healthcare Assistants/Caregivers
Yes
Physiotherapist
20
Yes
We have a physiotherapist providing service to the residents for 20 hours per week. In addition to this, we have a physiotherapy assistant supporting our programme 20 hours per week.
Occupational Therapist
Yes
We have an occupational therapist providing service to our residents, available with appropriate referral.
Diversional Therapist
38
Yes
We run a varied and exciting activities program of activities supported by our diversional therapist and activities co-ordinator.
Activities Co-ordinator
36
Yes
We run a varied and exciting activities program of activities supported by our diversional therapist and activities co-ordinator.
Hairdresser
Yes
A hairdresser visits regularly. Residents will be charged for this service.
Podiatrist
Yes
Regular visits are made by a podiatrist. A charge may apply if the service is not prescribed by the doctor.
Dietitian
Yes
Regular visits are made by our Dietician. She provides support to our award winning food service team and directly to our residents.
Accredited Visitors
Yes
We have regular visits from visiting schools, pet therapists, musicians and entertainers.
Kaumatua
Negotiable
Chaplain/Spiritual Advisor
6
Yes
Visits twice a week.
Other Personnel
Yes
We provide our own GP service which covers the facility 24 hours a day, seven days per week.
Updated: 7 Mar 2019
Specialities or Areas of Expertise
Specialities or Areas of Expertise
Specialities or Areas of Expertise
Status
Details
Oxygen Management
Yes
Gastronomy/Nasogastric Management
Yes
Palliative Care (Contracted)
Yes
End of Life/Palliative Care
Yes
Wound Care
Yes
Diabetic Care
Yes
Continence Advice
Yes
Stomal Therapy
Yes
External specialist nurses as required.
Stroke Rehabilitation
Yes
Rehabilitation services in our own physiotherapy and occupational therapy departments.
Infection Control
Yes
We have a designated infection control nurse.
Surgical Followup
Yes
Clinical Management
Yes
On site Monday - Friday and on call 24/7.
Other Specialties
Yes
Our care staff all hold or are working towards their National Certificate.
Updated: 7 Mar 2019
Respite, Carer Support or other Short Stay
Respite, Carer Support or other Short Stay
Respite, Carer Support or other Short Stay
Status
Details
Respite
Yes
We do not currently provide respite care or carer support
Carer Support
Yes
We do not currently provide respite care or carer support
Subsidised
Yes
Private Paying
Yes
Booking can be made in advance
Yes
Updated: 7 Mar 2019
Features
Features
Feature
Status
Details
May Bring Own Furniture
Yes
Single Rooms
Yes
All rooms are spacious singles with individual ensuites.
Shared Rooms
No
No shared rooms are available.
Rooms suitable for a couple
Yes
Couples can have single rooms close by to each other
Ensuite
Yes
All rooms have beautiful ensuites.
Alcohol Permitted
Yes
Negotiate To Bring Own Pet
Yes
Phone Access In Own Room
Yes
Residents can arrange to have their own telephone line installed in their room.
Wifi
Yes
Permanent Resident WIFI connection available. Initial set up cost to be charged to resident, but no on going costs.
Resident can adjust heating in own room
No
The facility is centrally heated.
Lounges/seating areas
Yes
Provide End of Life/Palliative Care
Yes
Palliative Care Contract
Yes
End of Life/Palliative Care is available.
Outings
Yes
We have our own van which regularly takes residents on outings. Several per month.
Whānau Room
Yes
Residents Committee
No
Regular resident meetings are held.
Policy for management of challenging behaviour
Yes
We have an excellent reputation for our ability to manage challenging behaviours.
Confused Residents
Yes
All our staff attend inservice training on the special needs of the elderly and confused residents.
Rural Setting
No
Set in own extensive gardens
Semi-Secure
No
All residents are free to come and go as they please. We have a security guard on site at night.
Updated: 7 Mar 2019
Special Features
Special Features
Ranfurly Hospital and Veterans Home opened in 2013 and offers quality care in tasteful new surroundings. The resident can chose to enjoy the intimacy of the small lounges or join in the communal activities happening in the main lounge.

Our residents choose their own meal options from an extensive menu designed by our own Executive Chef. The residents make their meal selections using a tablet that displays the wide range of meal options available to them.
Updated: 7 Mar 2019
Interests & Activities
Interests & Activities
We offer an individualised activity program that caters for the needs of all our residents. The program is supported by an Occupational Therapist and offers a range of choices for the residents to choose to become involved in.

We regularly have visiting entertainers and run a number of activities throughout the week. Ranfurly residents are often seen out and about in our specially fitted out Mercedes bus which was generously donated to us by the Ranfurly Trust.

The programme is delivered by our Diversional Therapist and our Activities Co-ordinator.
Updated: 7 Mar 2019
Additional Information
Additional Information
Topic
Details
What's included in your fees and what's not
Please call reception to request a copy of the schedule of fees and services.
Staffing qualifications and details
The facility is generously staffed with registered nurses, enrolled nurses and experienced caregivers. There is a continual program of inservice education which all attend.
Details about meals
All meals are of exceptional quality and are prepared on site from a menu created by our own Executive Chef.
Updated: 7 Mar 2019
Languages Spoken
Languages Spoken
Language
Status
Details
Cook Island Maori
Yes
We have staff from the Cook Islands.
English
Yes
Fijian
No
We have staff from Fiji.
Fijian Indian
Yes
We have Fijian Indian staff.
Hindi
Yes
Interpreter
Yes
We can access to interpreting service if required
Niuean
Yes
Rarotongan
Yes
Samoan
Yes
We have staff from Samoa.
Tongan
Yes
We have staff from Tonga.
Updated: 7 Mar 2019
Religious/Spiritual Affiliations
Religious/Spiritual Affiliations
Religious/Spiritual Affiliations
Status
Details
Anglican
Yes
The Diocese of Auckland provides regular church service and interacts with residents of all religious backgrounds.
Christian
Yes
Other visiting chaplains and religious visitors call frequently.
Inter denominational
Yes
Ranfurly is interdenominational.
Roman Catholic
Yes
The local parish priest is available on call. There are regular visitors from local churches who pray with residents or simply offer company and friendship Rosary and Mass are held regularly.
Updated: 7 Mar 2019
Distances
Distances
Location
Distance
Details
Public Transport
0.10 Km
We are on a bus route to the city and a cross city route to west or south
Shops
0.50 Km
Three Kings Mall is within 5 minutes walk.
Mall
0.50 Km
Royal Oak Mall is 5 minutes drive.
Parks
0.05 Km
Three Kings Park. Cornwall Park is 5 minutes drive away.
Library
0.50 Km
Mt Roskill branch of Auckland City Public library. And the mobile library bus calls fortnightly.
Updated: 7 Mar 2019
Credentials & Membership
The Ministry of Health conducts regular audits of Residential Care Facilities. They can be found HERE.