Radius Thornleigh Park - Spencer Wing
At a glance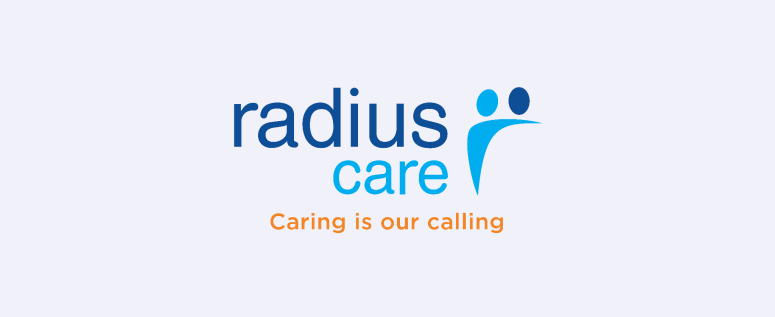 Vacancy

Yes

Name

Radius Thornleigh Park

Category

Hospital

Address

Radius Thornleigh Park
25 Heta Road
Highlands Park
New Plymouth 4312

Postal Address

Same as above

Region

Taranaki

Phone

Fax

Mobile

Email

Web

Facebook
Personnel
Manager

Paula Stenner - 0272902130

Owner

Radius Care Ltd
Other services
Photos
Map
Downloads
Reviews
A lot can be said through our hands — a welcome, a goodbye, a friendly embrace, a playful gesture, a sign of affection, or just the delivery of a cup of tea. At Radius Thorneligh Park, we offer more than just an extra set of hands; we strive to improve your life at the stage you're at.

Just 4 km from the CBD, the care home has a brand new wing and is a single-level care home set in picturesque grounds with stunning landscaped gardens. We foster a friendly and welcoming atmosphere, making it feel like a second family.

Thornleigh Park offers rest home, private hospital with palliative and respite care in a modern environment.

OUR FOOD
Our kitchen prepares fresh, nutritious meals that are tasty and inviting.
There are three main meals and snacks throughout the day. The menu is on a four-week cycle and is designed with residents in mind and approved by a dietician.
Fish and chips on Fridays and roast lamb, pork, and beef are the most popular dishes. Special dietary requirements can be accommodated.


ACTIVITIES AND EVENTS
We offer an extensive activity programme that promotes self-esteem and personal fulfilment.
They aim to stimulate cognitive functioning, nurture their residents, and provide purposeful activities that result in full and enriched lives full of fun, laughter, and smiles. A focus is on being a part of our local community... which also includes our own Random Acts of Kindness club, which sees us delivering knitting, baked goodies and vouchers. This is a rewarding experience for everyone involved.


STAYING CONNECTED
We have a bi-monthly newsletter from us to the families with updates, upcoming events and any news.
Also offer free Wi-Fi connection for residents to stay connected with loved ones, access news, shop online, and stream movies or TV shows.
A phone package that includes a rented phone with oversized buttons and covers all mobile and toll calls, is also on offer for $35 a month. Residents can bring their existing phone numbers with them when they move in.


Are you looking to experience Radius Thornleigh Park?
Book a personal tour with Paula, the Facility Manager, who will guide you around the home and answer any questions you may have while explaining the benefits and options of being a resident.
Service/Facility Details
Service/Facility Details
Detail
Status
Contract with Te Whatu Ora
Yes
Certification
Yes
ORA Applies
No
Updated: 22 Apr 2013
Bed and Vacancy Details
Bed and Vacancy Details
Detail
Status
Approximate number of beds at this level of care
32
Vacancy
Yes
Our Door is always open. You are welcome to pop in and view our facility.
Impending vacancy
Yes - Please contact facility
Short stay considered
Yes
Premium Accommodation Charges
Some Rooms as at 04 Dec 2023
MOH Certification and Audit Report
View MOH certification and audit report (opens in a new tab)
Extra admission requirements due to COVID-19
Please enquire
Updated: 4 Dec 2023
Testimonials
Testimonials
Compliment 1:

My Husband has been a resident in your Thornleigh home for almost three years. I feel Thornleigh was part of his extended family. The staff and residents have been very kind in supporting myself and family.


Compliment 2:

Thank you all for your love and care of our Dad. Also for your support of Bet over the time Dad was a resident with you.

We did appreciate all your kindnesses, understanding and friendships. It was a long and interesting journey at times. Thank you again on behalf of the family.
Updated: 22 Feb 2012
Personnel
Personnel
Type
Hours Per Week
Status
Details
Registered Nurse
Yes
A registered nurse is on duty 24 hours a day, 7 days a week.
Healthcare Assistants/Caregivers
Yes
Physiotherapist
Yes
Our physiotherapist will visit on arrangement by staff or your GP whenever required.
Diversional Therapist
Yes
A diversional therapist works Tuesday to Saturday and is responsible for designing and writing an individual activity programme for each resident.
Activities Co-ordinator
Yes
Our senior diversional therapist acts as our activities coordinator.
Hairdresser
Yes
Our hairdresser visits every week and offers very reasonably priced services including cuts, sets and perms.
Podiatrist
Yes
Dietitian
Yes
A dietician visits on prior arrangement by staff or your GP.
Accredited Visitors
Negotiable
Kaumatua
Yes
Visits can be arranged by staff whenever requested.
Chaplain/Spiritual Advisor
Yes
Interdenominational services are held monthly within the facility and communion is held monthly as well.
Other Personnel
Yes
You are welcome to continue with the services of your present Doctor however we also have a local facility GP available.
Updated: 14 Oct 2013
Specialities or Areas of Expertise
Specialities or Areas of Expertise
Specialities or Areas of Expertise
Status
Details
Oxygen Management
Yes
Gastronomy/Nasogastric Management
Yes
End of Life/Palliative Care
Yes
Dialysis
Yes
Wound Care
Yes
Diabetic Care
Yes
Continence Advice
Yes
Stomal Therapy
Yes
Stroke Rehabilitation
Yes
Tracheotomy Care
Yes
Spinal Injuries Care
Yes
Infection Control
Yes
Surgical Followup
Yes
Clinical Management
Yes
Other Specialties
Yes
Our registered clinical staff, including the clinical nurse manager and the facility manager, actively maintain their clinical nursing skills and techniques and are able to support and care for residents with a wide range of specialised needs.
Updated: 11 Jun 2013
Features
Features
Feature
Status
Details
May Bring Own Furniture
Yes
Our facility is your new home; personal furniture and other items are welcome and encouraged. Our friendly maintenance staff are happy to assist in hanging your treasured pictures and photos.
Single Rooms
Yes
Ensuite
Yes
Pets In Residence
Yes
We have a resident cat who calls our facility home and is very spoilt by our staff and residents.
Phone Access In Own Room
Yes
A private telephone or SKY connection in your room can be easily arranged.
Cater for under 65 yrs with Disability
Yes
Lounges/seating areas
Yes
There are several lounges and many quiet areas for residents to enjoy.
Primary Health Funded Short Term Care
Yes
Palliative Care Contract
Yes
We provide short and long term palliative care for residents in collaboration with the Taranaki District Health Board Hospice.
Outings
Yes
Regular outings are available to all residents and include picnic lunches, morning and afternoon teas, scenic drives and shopping excursions.
Whānau Room
Yes
Residents Committee
No
Our resident meetings are held every two months and all residents and family members are very welcome to attend.
Family Committee
No
All families are very welcome to attend the resident meetings and regular contact and feedback with clinical staff is encouraged.
Newsletter
Yes
Our residents enjoy our Radius "Grapevine" and "Orbiter" 3 monthly.
Policy for management of challenging behaviour
Yes
Smoking Permitted
Yes
Smoking is still currently permitted however only in designated areas.
Semi-Secure
Yes
Whilst we are not a secure facility the safety of our resident's and staff is paramount and security procedures are in place for after 6pm. All external windows and doors are lockable.
Updated: 13 Aug 2015
Special Features
Special Features
Thornleigh Park is set in attractive surrounds with manicured park like gardens and spacious lawns with a stunning mountain backdrop. We offer a well appointed facility with friendly and professional trained staff and are a home away from home for residents and families to enjoy.

Activities are planned for each week day and include daily newspaper readings, regular outings and exercise programs. We have a large purpose built activities room with a piano and large TV where we hold happy hour every week, concerts and movie afternoons every Saturday complete with freshly popped popcorn and ice-creams!
Updated: 11 Jun 2013
Interests & Activities
Interests & Activities
Activity programme, Advocate, Age Concern, Alzheimer's Society, Aromatherapy, Art, Arthritis society, Big print books, Blind Foundation, Board games, Breakfast in bed, Canine friends, Care and Craft, Chapel, Church, Children, Classical Music, Concerts, Craft, Digital camera, Electric beds, Email, Entertainers, Entertainment, Exercises, Fax, Garden, Golden Oldies, Greypower, Happy Hour, Hydrotherapy, Indoor Games, Internet, Jigsaw, Library, Massage, Minibus, Movies, Music, Newspaper reading, Outings, Parkinson's Society, Parties, Pianist, Reading, Quizzes, RSA, Senior Citizens, Shopping, Sing-a-longs, Singing, Sky TV, Stroke Group, Swimming, Videos, Views, Aromatherapy
Updated: 24 Feb 2010
Additional Information
Additional Information
Topic
Details
What's included in your fees and what's not
All fees and costs can be discussed upon request.
Staffing qualifications and details
Radius Thornleigh Park offers friendly, professionally qualified staff who are proud of their work and pride themselves on going the extra mile for each and every resident.
Details about meals
Our four weekly menus change regularly and are reviewed by a dietician. We cater for all residents likes and dislikes and any special requirements can be easily met. Our kitchen manager uses locally grown produce and bakes morning and afternoon tea fresh each day.
Updated: 13 Aug 2015
Languages Spoken
Languages Spoken
Language
Status
Details
Afrikaans
Yes
Staff Member
Dutch
Yes
Resident.
English
Yes
All Staff
Greek
Yes
Staff Member
Interpreter
Yes
Services accessed as required.
Māori - Te Reo
Yes
Staff Members
Samoan
Yes
Staff Members
Swedish
Yes
Staff member.
Updated: 24 Feb 2010
Religious/Spiritual Affiliations
Religious/Spiritual Affiliations
Religious/Spiritual Affiliations
Status
Details
Anglican
Yes
Baptist
Yes
Christian
Yes
Inter denominational
Yes
An interdenominational service is held on the 1st Thursday of each month.
Methodist
Yes
Non denominational
Yes
Presbyterian
Yes
Roman Catholic
Yes
Catholic Priest visits monthly (Communion Service)
(Other comments)
Yes
All denominations are very welcome at Radius Thornleigh Park and all efforts will be made by staff to cater to indiviudal spiritual and cultural needs.
Updated: 24 Feb 2010
Distances
Distances
Location
Distance
Details
Shops
1.50 Km
We are close to the Merrilands shopping centre
Mall
4.00 Km
City Centre
Library
4.00 Km
City Centre
Updated: 4 Jan 2009
Credentials & Membership
The Ministry of Health conducts regular audits of Residential Care Facilities. They can be found HERE.