Promisia Eileen Mary
At a glance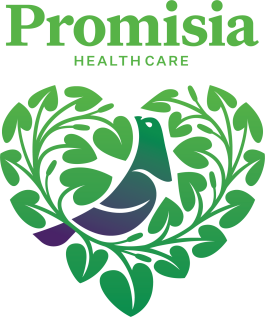 Vacancy

Yes

Care Apartment Vacancy

Yes

Name

Promisia Eileen Mary

Category

Hospital

Address

44 Trafalgar Street
Dannevirke
Dannevirke 4930

Postal Address

44 Trafalgar Street
Dannevirke 4930

Region

MidCentral

Phone

Fax

Email

Web
Personnel
Manager

Darlene Amboy - 06 374 8241

Owner

Promisia Healthcare Limited
Other services
Eileen Mary Residential Care Centre is proud to provide a beautiful purpose built facility offering superior care in a relaxed environment with an ability to meet a variety of care needs. Whether you are seeking modern independent living units, internal residential care apartments, resthome or hospital level care we are the first choice for holistic care in Dannevirke.

Promisia Healthcare is proud to provide the care people need as they age we offer a full range of care - Resthome, Hospital, Respite, YPD, Dementia, Palliative, Adult Day Care, and Independent living.

We opened in 1998 and are Dannevirke's only modern, purpose built complex. Eileen Mary has a capacity for 58 residents across both resthome care and hospital-level care. We have 19 Licence to Occupy apartments within the facility offering 24 hour Resthome and Hospital Level care, in addition to our individual Resthome and Hospital Level beds. In addition, there are five independent living units.

Hospital care (sometimes called Continuing Care) is provided for residents who have a significant disability and/or medical concerns.
Expert assistance is delivered by a team of doctors and nurses, 24 hours a day, and provides a personally tailored hospital level care plan.
Our facility is equipped with state-of-the-art amenities, including spacious living quarters, delicious and nutritious meals, and a variety of engaging activities. Whether your loved one requires full-time care or just occasional assistance, we have the resources and expertise to provide the highest level of care.

We understand that choosing a care service can be a difficult decision, which is why we strive to make the process as easy as possible. Our staff is available around the clock to answer any questions you may have and to provide a tour of our facilities. We would be delighted to have the opportunity to talk with you about our care options. Please phone Darlene Amboy, our Facility Manager at 06 374 8241, or email eileenmary@promisia.co.nz. Our superior food services will delight you with freshly prepared home cooked meals and baking. This along with our ability to provide quality care, tailored to the unique needs of each resident means you will be provided every assurance that your needs are being met.
Service/Facility Details
Service/Facility Details
Detail
Status
Contract with Te Whatu Ora
Yes
Certification
Yes
ORA Applies
No
Updated: 19 Nov 2013
Bed and Vacancy Details
Bed and Vacancy Details
Detail
Status
Approximate number of beds at this level of care
16
Vacancy
Yes
1 Respite bed. Beautiful views.
Impending vacancy
No
Short stay considered
No
Premium Accommodation Charges
Yes from $8.00/day up to $8.00/day as at 29 Aug 2023
MOH Certification and Audit Report
View MOH certification and audit report (opens in a new tab)
Extra admission requirements due to COVID-19
Please enquire
Updated: 7 Dec 2023
Care Apartment Bed and Vacancy Details
Personnel
Personnel
Type
Hours Per Week
Status
Details
Registered Nurse
Yes
24 hours 7 days week
Enrolled Nurse
Yes
Very experienced EN .
Healthcare Assistants/Caregivers
Yes
All fully qualified or under taking their training on the job.
Physiotherapist
Yes
As required.
Occupational Therapist
Yes
As required with unlimited access.
Social Worker (on site)
Yes
As required with unlimited access.
Diversional Therapist
Yes
Qualified and experienced DT. Interests and activities are planned with residents the focus. Regular activities and regular outings. Fortnightly activities planner.
Hairdresser
Yes
Hairdresser Salon on site with hairdresser visiting weekly and as requested.
Podiatrist
Yes
6 weekly visits.
Dietitian
Yes
Assists with menu planning and reassessment of residents as required.
Accredited Visitors
Yes
Residents keep their own local GP. Specialists and Allied health professional visit as required.
Kaumatua
Yes
As required, unlimited access.
Chaplain/Spiritual Advisor
Yes
Chaplain and Pastoral Care Coordinator visits weekly and as requested.
Updated: 16 Sep 2014
Specialities or Areas of Expertise
Specialities or Areas of Expertise
Specialities or Areas of Expertise
Status
Details
Oxygen Management
Yes
End of Life/Palliative Care
Yes
Wound Care
Yes
Diabetic Care
Yes
Continence Advice
Yes
Stomal Therapy
Yes
Visiting Stomal Therapist
Stroke Rehabilitation
Yes
Visiting physiotherapist.
Infection Control
Yes
Surgical Followup
Yes
Rehabilitation/convalescent care.
Primary Rural Health Care
Yes
Clinical Management
Yes
Other Specialties
Yes
Access as required.
Updated: 19 Nov 2013
Respite, Carer Support or other Short Stay
Respite, Carer Support or other Short Stay
Respite, Carer Support or other Short Stay
Status
Details
Respite
Yes
1 dedicated bed for respite care
Subsidised
Yes
Private Paying
Yes
Booking can be made in advance
Yes
For our dedicated respite bed
Updated: 19 Nov 2013
Features
Features
Feature
Status
Details
May Bring Own Furniture
Yes
Yes, feel free to furnish your room with your belongings as we would like everyone to feel at home. Furniture can be provided if required.
Single Rooms
Yes
Rooms suitable for a couple
Yes
Licence to Occupy Apartments are suitable for couples.
Ensuite
Yes
In all apartments and Hospital level care rooms plus some stage 2 rooms (only 9 out of 58 rooms do not have ensuite).
Alcohol Permitted
Yes
Happy Hours provided.
Negotiate To Bring Own Pet
Yes
Phone Access In Own Room
Yes
Portable phone available. Phone connection to own room can be arranged at miminal cost.
Wifi
Yes
Cater for under 65 yrs with Disability
Yes
Lounges/seating areas
Yes
3 comfortable lounges, 2 with TV,1 with bowling table. Pleasant outside courtyard with sunshade.
Primary Health Funded Short Term Care
Yes
Provide End of Life/Palliative Care
Yes
Palliative Care Contract
Yes
Day Programme for day stay clients
Yes
Subsidised and Private.
Outings
Yes
We have our own van for regular outings.
Whānau Room
No
Can be arranged.
Māori Kaupapa
Yes
Residents Committee
Yes
However, all residents are invited to resident meeeting held 6 weekly.
Newsletter
Yes
Quarterly newsletter
Policy for management of challenging behaviour
Yes
Confused Residents
Yes
Rural Setting
Yes
Semi rural - outlook to Puketoi and Ruahine Ranges and farmland.
Smoking Permitted
Yes
Designated outside smokers area.
Semi-Secure
Yes
External doors are sensored.
Updated: 1 Sep 2017
Special Features
Special Features
We pride ourselves on the 'homely and pleasant feel' of our home.
Updated: 19 Nov 2013
Interests & Activities
Interests & Activities
Activity programme, Art, Bingo, Blind Foundation, Board games, Bowls, Breakfast in bed, Cards, Care and Craft, Chapel, Children, Church, Classical Music, Concerts, Craft, Dancing, Electric beds, Email, Entertainers, Entertainment, Exercises, Fax, Flower arranging, Games, Garden, Gardening, Happy Hour, Housie, Indoor Games, Internet, Jigsaw, Library, Minibus, Movies, Music, Newspaper reading, Outings, Parties, Pastoral care, Pianist, Park, Probus, Quizzes, Reading, Roses, RSA, Senior Citizens, Shopping, Sing-a-longs, Singing, Sky TV, Videos, Womens Institute
Updated: 19 Nov 2013
Additional Information
Additional Information
Topic
Details
Details about meals
All our meals are cooked fresh on site daily
Updated: 19 Nov 2013
Languages Spoken
Languages Spoken
Language
Status
Details
English
Yes
Fijian Indian
Yes
Filipino
Yes
Hindi
Yes
Interpreter
Yes
Available at request.
Māori - Te Reo
Yes
Tongan
Yes
Updated: 19 Nov 2013
Religious/Spiritual Affiliations
Religious/Spiritual Affiliations
Religious/Spiritual Affiliations
Status
Details
(Other comments)
Yes
Regular visits from various church groups - individual visits, communion, hymns and services plus chaplain available as requested
Updated: 19 Nov 2013
Distances
Distances
Location
Distance
Details
Shops
1.00 Km
10 minute walk to shopping centre of Dannevirke
Parks
3.00 Km
30 -45 minute walk to local Domain which has a deer park, duck pond, playground, paddling pool, rose and flower gardens, sports ground
Library
1.50 Km
15 minute walk to local public library
Updated: 19 Nov 2013
Credentials & Membership
Credentials & Membership
Credentials & Membership RC
Status
Details
National Certificate in Diversional Therapy
Yes
Qualified Diversional Therapist.
Updated: 19 Nov 2013
The Ministry of Health conducts regular audits of Residential Care Facilities. They can be found HERE.