Pacific Coast Village
At a glance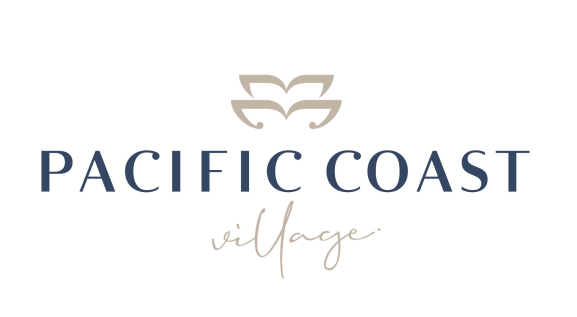 Vacancy

No

Care Apartment Vacancy

Yes

Name

Pacific Coast Village

Category

Hospital

Address

210 Maranui Street
Papamoa
Mt Maunganui 3118

Postal Address

PO Box 10226
Bayfair
Mount Maunganui 3152

Region

Bay of Plenty

Phone

Email

Web

Facebook
Personnel
Manager

Julia Abad - 07 572 3029

Owner

Generus Living Group Limited

Health Services Manager

Julia Abad - 021385822
Other services
Pacific Coast Care Centre - Te Manaaki, is a very special addition to the Pacific Coast Village, setting new benchmarks in residential aged care.

The Care Centre is a modern facility with highly appointed care suites over two levels, offering rest home and hospital level care.

The name Te Manaaki denotes a place of support and care, where generosity and hospitality are tendered in an enveloping spirit of respect. Te Manaaki will provide high quality nursing, residential and respite care, with a focus on the overall health, wellbeing, and interests of our residents.

Te Manaaki has a variety of dedicated spaces to accommodate the needs and interests of its residents, all conveniently located within the Care Centre. Multiple lounges and dining spaces enable social engagement. There is a designated craft and activity room, a learning and sensory room, and a reflection lounge on each floor providing quiet spaces. There is also a dedicated wellbeing suite for visiting consultants and specialists.

The Care Centre offers two types of residences. Premier Care Suites on the ground floor and Care Suites on the upper floor. The Premier Suites are a spacious residence with a large kitchenette, and designated dining lounge area, integrated joinery, 55-inch TV and stylish ensuite. The Care Suites feature a wet bar, custom cabinetry, 50-inch TV and fully tiled ensuite. Both suites are beautifully furnished with high quality fittings.
Service/Facility Details
Service/Facility Details
Detail
Status
Contract with Te Whatu Ora
Unknown
Certification
Unknown
ORA Applies
Yes. An ORA (Occupation Right Agreement) means you have to 'pay' a capital amount to live here. It's a retirement village type of purchase.
Updated: 25 May 2023
Bed and Vacancy Details
Care Apartment Bed and Vacancy Details
Personnel
Personnel
Type
Hours Per Week
Status
Details
Registered Nurse
Yes
24 hours experienced Registered Nurse coverage
Nurse Practitioner
Yes
Enrolled Nurse
Yes
Healthcare Assistants/Caregivers
Yes
Physiotherapist
Yes
Specialized Physiotherapist who conducts onsite regular clinic and when needed basis
Occupational Therapist
Yes
Social Worker (on site)
Yes
Can be organized through the District Health Board
Diversional Therapist
Yes
All leisure program are diversional therapist approved.
Activities Co-ordinator
Yes
Hairdresser
Yes
We have a salon onsite
Podiatrist
Yes
Regular visit with our contracted Podiatrist and when needed.
Dietitian
Yes
Pacific Coast Village Care Centre- Te Manaaki menus are dietitian approved and regular weight management review with our contracted dietitian
Accredited Visitors
Yes
Kaumatua
Yes
Chaplain/Spiritual Advisor
Yes
Other Personnel
Yes
Updated: 1 Jun 2023
Specialities or Areas of Expertise
Specialities or Areas of Expertise
Specialities or Areas of Expertise
Status
Details
Oxygen Management
Yes
Oxygen concentrator available onsite
Gastronomy/Nasogastric Management
Yes
Palliative Care (Contracted)
Yes
Collaboration management with Hospice
End of Life/Palliative Care
Yes
Collaboration management with Hospice
Wound Care
Yes
Diabetic Care
Yes
Continence Advice
Yes
Stomal Therapy
Yes
ACC Rehabilitation
Yes
Infection Control
Yes
Surgical Followup
Yes
Respite Post- surgery
Clinical Management
Yes
Updated: 1 Jun 2023
Respite, Carer Support or other Short Stay
Respite, Carer Support or other Short Stay
Respite, Carer Support or other Short Stay
Status
Details
Respite
Yes
Carer Support
Yes
Other Short Stay Programme
Yes
Day Care program
High Care Needs
Yes
Subsidised
Yes
Private Paying
Yes
Booking can be made in advance
Yes
Updated: 1 Jun 2023
Features
Features
Feature
Status
Details
May Bring Own Furniture
Yes
Single Rooms
Yes
We have one-bedroom or studio size mix suites
Rooms suitable for a couple
Yes
Ensuite
Yes
Alcohol Permitted
Yes
Negotiate To Bring Own Pet
Yes
Phone Access In Own Room
Yes
Wifi
Yes
Resident can adjust heating in own room
Yes
Lounges/seating areas
Yes
Cafe
Yes
Gay / LGBT IQ Friendly
Yes
Primary Health Funded Short Term Care
Yes
Provide End of Life/Palliative Care
Yes
Palliative Care Contract
Yes
Day Programme for day stay clients
Yes
Outings
Yes
Whānau Room
Yes
Māori Kaupapa
Yes
Residents Committee
Yes
Family Committee
Yes
Newsletter
Yes
Policy for management of challenging behaviour
Yes
Confused Residents
Yes
Updated: 1 Jun 2023
Special Features
Special Features
Bespoke singles rooms with a warm coastal vibes having a panoramic view of Mount Maunganui and Papamoa hills. Inner suites overlooking to an open garden courtyard create a feeling of solace and tranquility. Adjacent building has Bloom Café offering all day breakfast and lunch menus to enjoy while entertaining family and friends. Aquatic center is also available for residents who enjoy water activities. Lush grounds are well maintained depicting a resort ambience while having your regular outdoor walks.
Updated: 1 Jun 2023
Interests & Activities
Interests & Activities
Activity programme, Advocate, Age Concern, Aromatherapy, Arthritis society,Art, BBQ, Big print books, Billiards, Bingo, Board games, Bowls, Breakfast in bed, Canine friends
Updated: 1 Jun 2023
The Ministry of Health conducts regular audits of Residential Care Facilities. They can be found HERE.