Hospital
Ons Dorp Care Centre (Dutch Village) - Hospital
At a glance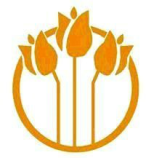 Vacancy

Yes

Care Apartment Vacancy

No

Name

Ons Dorp Care Centre (Dutch Village)

Category

Hospital

Address

36 McLeod Road
Henderson
Auckland 0612

Postal Address

PO Box 69174
Glendene
Auckland 0645

DHB

Waitemata

Phone

Fax

Email

Web
Personnel
Manager

Rajender Gill - 09 838 6567

Owner

Dutch Village Trust - 09 838 6567
Other services

OUR VISION
To provide quality care for residents in all stages of their retirement.

OUR MISSION
To provide quality care for residents in a homely, vibrant atmosphere of respect, dignity, love, and security, regardless of cultural or ethnic background.

OUR PHILOSOPHY
We believe our residents (retired citizens) should be cared for in a safe, sharing, and compassionate environment that delivers through its trained skilled staff, a holistic care approach that addresses the specific needs of residents as identified by their family.

OBJECTIVES

To ensure the identified specific care needs of each resident are based on an assessment of their physical, psychological, social, cultural, and spiritual requirements.

To ensure that where ever appropriate that the residents' family and health care professionals (internal/external) are consulted when decisions are required to be made in the delivery of any changes to a resident's care package.

To maintain a supportive, homely, safe, and caring living environment.

To ensure human, physical, and material resources are managed efficiently and cost-effectively.

To ensure a harmonious and appropriately skilled interdisciplinary staff clinical team is maintained.

Ensuring services provided to residents is based on the principle of continuous quality improvement.

To provide a comfortable and positive living environment in Ons Dorp which enables residents to have a peaceful and dignified last stage of their life.

To review, develop and implement Village policies as required to meet any obligations under existing or new Government statutes and regulations.

To ensure that through careful management of the village budget and financial resources there is sufficient capital expenditure available to operate and to further improve the infrastructure required to enable the delivery of quality facilities and services to residents.

To comply with the Code of Rights and Responsibilities in the operation of the Village.

To ensure that the Village provides a safe living and working environment for residents and staff which complies with Government Health and Safety legislation and regulations.

OUR VALUES
The Village values:
Its residents and staff
Honesty, truth, trust, and transparency by residents and staff
Dignity and respect
Teamwork, collaboration, and consultation
Implementation of best practice
Caring and compassion
Recognition of residents' rights
Delivery of a quality living/working environment for residents and staff.
Service/Facility Details
Service/Facility Details
Detail
Status
Contract with DHB
Yes
Certification
Yes
ORA Applies
No
Updated: 3 Sep 2015
Bed and Vacancy Details
Bed and Vacancy Details
Detail
Status
Approximate number of beds at this level of care
24
Vacancy
Yes
2 Hospital Rooms
Impending vacancy
No
Premium Room Charges
No
MOH Certification and Audit Report
View MOH certification and audit report (opens in a new tab)
Extra admission requirements due to COVID-19
Please enquire
Updated: 30 Jun 2022
Care Apartment Bed and Vacancy Details
Personnel
Personnel
Type
Hours Per Week
Status
Details
Registered Nurse
Yes
Enrolled Nurse
Yes
Healthcare Assistants/Caregivers
Yes
Physiotherapist
Yes
Occupational Therapist
Negotiable
Diversional Therapist
Negotiable
Activities Co-ordinator
Yes
Hairdresser
Yes
Podiatrist
Yes
Dietitian
Negotiable
Kaumatua
Negotiable
Chaplain/Spiritual Advisor
Yes
Updated: 3 Sep 2015
Specialities or Areas of Expertise
Specialities or Areas of Expertise
Specialities or Areas of Expertise
Status
Details
Oxygen Management
Yes
Gastronomy/Nasogastric Management
Yes
Wound Care
Yes
Diabetic Care
Yes
Continence Advice
Yes
Stomal Therapy
Yes
Infection Control
Yes
Surgical Followup
Yes
Updated: 3 Sep 2015
Respite, Carer Support or other Short Stay
Respite, Carer Support or other Short Stay
Respite, Carer Support or other Short Stay
Status
Details
Respite
Yes
Carer Support
Yes
Subsidised
Yes
Private Paying
Yes
Booking can be made in advance
Yes
Updated: 3 Sep 2015
Features
Features
Feature
Status
Details
May Bring Own Furniture
Yes
Provided it does not cause a Health and Safety issue
Single Rooms
Yes
Shared Rooms
Yes
Three rooms are shared twin
Rooms suitable for a couple
Yes
Our double rooms can suit a couple
Alcohol Permitted
Yes
Provided it does not interfere with medication being taken and that behaviour is not affected
Negotiate To Bring Own Pet
Yes
Phone Access In Own Room
Yes
Private phone line can be installed at residents cost
Resident can adjust heating in own room
Yes
Lounges/seating areas
Yes
Primary Health Funded Short Term Care
Yes
Day Programme for day stay clients
Yes
Outings
Yes
Maori Kaupapa
Yes
Residents Committee
Yes
Newsletter
Yes
Policy for management of challenging behaviour
Yes
Confused Residents
Yes
Rural Setting
Yes
Although we are not strictly speaking in a rural setting, we do have lovely park like grounds, and we are in a very quiet location
Smoking Permitted
Yes
Outside the building
Updated: 3 Sep 2015
Special Features
Special Features
Ons Dorp Care Centre was a set up mainly for people with Dutch heritage. We have a very uniquely Dutch atmosphere and we welcome residents from all nationalities.
Updated: 3 Sep 2015
Interests & Activities
Interests & Activities
Activity programme, Art, Big print books, Bingo, Board games, Bowls, Breakfast in bed, Cards, Care and Craft, connect the dots, Chapel, Children, Classical Music, Concerts, Craft, Pet Assisting Therapy, Laughing therapy, Entertainers (weekly), musical aerobics, Exercises, Flower arranging, Games, Garden, Happy Hour, Housie, Library, Movies, Music, Newspaper reading, Shopping, Videos
Updated: 27 Mar 2021
Additional Information
Additional Information
Topic
Details
What's included in your fees and what's not
$263.64 incl. GST per day.
Staffing qualifications and details
We have registered nurses 24 hours per day, along with senior Health Care Assistants. Our Activities team work throughout the week, to facilitate a full programme of activities in two different lounges (one with high stimulation activities e.g., concerts & second lounge with low stimulus activities) and outings. We have a full time team of maintenance staff and gardeners.
Details about meals
Our on site caterers will meet all dietary requirements. Breakfast is served in residents rooms, or in the main dining room as required. The main meal is served at midday, dinner at 5pm and supper at 7pm. Tea and coffee is served with all the meals and we serve good quality juices with food instead of cordials.
Internet access
Residents are provided with full wireless internet access at no additional cost
Associated Complexes
Along with the Care Centre there are 91 villa's in the retirement village
Updated: 27 Mar 2021
Languages Spoken
Languages Spoken
Language
Status
Details
Afrikaans
Yes
Chinese
Yes
Chinese dialect
Yes
Dutch
Yes
We have Dutch staff, along with residents from the Village who can speak Dutch fluently
English
Yes
Fijian
Yes
Fijian Indian
Yes
Flemish
Yes
German
Yes
Some German speakers are available
Hindi
Yes
Mandarin
Yes
Ndebele
Yes
Niuean
Yes
Samoan
Yes
Shona
Yes
Tongan
Yes
Other Information
Yes
Ghandian Twi
Updated: 22 Dec 2016
Religious/Spiritual Affiliations
Religious/Spiritual Affiliations
Religious/Spiritual Affiliations
Status
Details
Anglican
Yes
Baptist
Yes
Christian
Yes
Roman Catholic
Yes
Updated: 3 Sep 2015
Distances
Distances
Location
Distance
Details
Public Transport
2.00 Km
Shops
2.00 Km
West city Waitakere mall is within easy walking distance from the Care Centre.
Mall
2.00 Km
West city Waitakere Mall across Edmonton Road.
Parks
2.00 Km
Tui Glen reserve is a short walk from Ons Dorp, and has a lovely paved footpath alongside the Waikumeta stream.
Library
2.00 Km
Once every 2 weeks the Mobile Library visits the Care Centre with books for loan
Updated: 27 Mar 2021
Credentials & Membership
The Ministry of Health conducts regular audits of Residential Care Facilities. They can be found HERE.
709