Nazareth Care
At a glance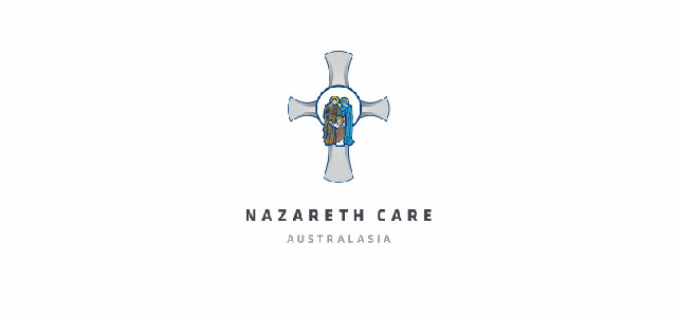 Vacancy

Yes

Name

Nazareth Care

Category

Hospital

Address

Nazareth House
220 Brougham Street
Sydenham
Christchurch 8023

Postal Address

Nazareth House
220 Brougham Street
Sydenham
Christchurch 8023

Region

Canterbury

Phone

Fax

Mobile

Email

Web
Personnel
Manager

Susan Mathew

Owner

Nazareth Care

Facility Manager

s.mathew@nazarethcare.com - 03 374 1900

Retirement Village Contact

Village.christchurch@nazarethcare.com - 027 645 0190
Other services
Photos
Map
Downloads
Reviews
"Everything we do comes from the heart of who we are. It is not just about providing a service, it's offering a bit more and enhancing the well-being of the residents in care".

Welcome to Nazareth Care - a state-of-the art co-located retirement village and rest home, located on beautiful grounds on Brougham St, Sydenham. Our home emanates peace and calm, and we aim to enable residents to live a meaningful life with us at Nazareth Care Christchurch.

Our clinical, allied health and pastoral team develop an individual care plan for each resident, which includes clinical, social, emotional, activity and spiritual needs. Mass is available in the Chapel and regular services are conducted for other denominations. Participation in religious services is optional – we welcome everyone and do not impose any religious belief.

Types of Care:
Palliative Care
Hospital level Care
Rest Home Level Care
End of Life Care
Respite Care
Pastoral & Spiritual Care

Home Features:
Recently renovated
80 private rooms - each with ensuite
24-hour clinical care
Couples Accommodation
Our Sisters live on-site to provide pastoral and spiritual care
Access to allied health services such as podiatry & physiotherapy
Chapel on-site
On-site cinema
Hairdressing salon
Library
On-site café & shop
BBQ area
Spacious & Landscaped Gardens
Visitor Parking


Activities:
Our expansive grounds and array of common indoor areas provide many places for our residents to spend time with visiting loved ones or newly made friends. We have a dynamic and engaging lifestyle program, with an excellent choice of in-house activities, regular bus outings to local places of interest, themed days and guest entertainers.

Our activities include:
Gardening
Men's shed
Pet therapy
Happy hour
Whiteboard quiz
Exercise physiology classes
Politics & current affairs discussion group

Dining:
Each floor has its own dining room where residents are encouraged to enjoy the dining and food experience. Both dining rooms have a large verandah overlooking the beautiful gardens where residents can enjoy outdoor dining. You can choose to enjoy your meals, in the privacy of your own room. Resident requests are always welcome. Catering includes special dietary requirements.
Service/Facility Details
Service/Facility Details
Detail
Status
Contract with Te Whatu Ora
Yes
Certification
Yes
ORA Applies
No
Updated: 30 Oct 2020
Bed and Vacancy Details
Bed and Vacancy Details
Detail
Status
Approximate number of beds at this level of care
26
Vacancy
Yes
5 rooms with garden / park view and/or view of the Port Hills
Impending vacancy
Yes
Short stay considered
Yes
Premium Accommodation Charges
Yes from $38.00/day up to $58.00/day as at 16 Aug 2023
MOH Certification and Audit Report
View MOH certification and audit report (opens in a new tab)
Extra admission requirements due to COVID-19
No
Updated: 4 Dec 2023
Testimonials
Testimonials
"Great facilities. Cafe, Movie theatre, Hairdressing salon, Gift shop. Caring staff and good activities for the residents. Set in an ideal location in the heart of Christchurch" Google Review 2019
Updated: 8 Oct 2020
Personnel
Personnel
Type
Hours Per Week
Status
Details
Registered Nurse
Yes
We have a full complement of registered nurses who oversee the care of the residents. Registered nurses are available 24/7, and is supported by our Unit Managers.
Nurse Practitioner
No
We utilize all the help that we can get from the DHB Gerontology nurses
Enrolled Nurse
Yes
We have 1 skilled Enrolled nurse on staff and works under supervision of a Registered Nurse
Healthcare Assistants/Caregivers
Yes
Our team of dedicated care staff provides care to our residents in a dignified and respectful manner. Daily cares are guided by an individualised care plan.
Physiotherapist
Yes
Our Physio is located on site and available three days a week. She oversees a strength and mobility programme for the residents and is an integral part of the wellbeing and lifestyle team.
Diversional Therapist
Yes
Activities Co-ordinator
Yes
A Diversional Therapist is overseeing the very meaningful activities programme. She is supported by one lifestyle and wellbeing coordinator.
Hairdresser
Yes
A hairdresser is situated on site by appointment
Podiatrist
No
A podiatrist visits every six weeks
Dietitian
Yes
A dietician is available on referral from the GP or RN
Accredited Visitors
No
We have a strong volunteer interest and all new volunteers are welcome
Chaplain/Spiritual Advisor
Yes
Nazareth Care is the operating arm of the Sisters of Nazareth. Six Sisters of Nazareth provide additional support. Sister Antonia Ielome is our Sister Superior and Mission Director and pastoral care is supported by the Sisters of Nazareth
Other Personnel
Yes
Updated: 26 Jul 2022
Specialities or Areas of Expertise
Specialities or Areas of Expertise
Specialities or Areas of Expertise
Status
Details
Oxygen Management
Yes
Oxygen is managed and administered as prescribed by the overseeing GP
Palliative Care (Contracted)
Yes
We have a close professional relationship with Nurse Maude
End of Life/Palliative Care
Yes
Sisters of Nazareth assist with pastoral support and bereavement support
Wound Care
Yes
Referral for external advice from the DHB are sought with complex wounds
Diabetic Care
Yes
Continence Advice
Yes
There is a dedicated continence advisor ( RN) available to support each individual needs
Stomal Therapy
Yes
Stroke Rehabilitation
Yes
ACC Rehabilitation
Yes
Tracheotomy Care
Yes
Infection Control
Yes
There is a dedicated Infection Control advisor. We collate data for statistical purposes and to improve the quality of care.
Clinical Management
Yes
Our Unit Managers are supported by our General Manager
Updated: 28 Sep 2021
Respite, Carer Support or other Short Stay
Respite, Carer Support or other Short Stay
Respite, Carer Support or other Short Stay
Status
Details
Respite
Yes
We support Rest home and Hospital level respite care. Prospective residents can choose whether to accept or decline an offer of Premium Rooms
Subsidised
Yes
Prospective residents can choose whether to accept or decline an offer of Premium Rooms
Private Paying
Yes
Prospective residents can choose whether to accept or decline an offer of Premium Rooms
Booking can be made in advance
Yes
We do not support emergency respite and take bookings in advance subject to available vacant bed
Updated: 30 Oct 2020
Features
Features
Feature
Status
Details
May Bring Own Furniture
Yes
We encourage to make your room personal
Ensuite
Yes
Our rooms include an en-suite shower and toilet. Average room size 25m2
Alcohol Permitted
Yes
We have a scheduled Happy Hour once a month. Social alcohol use is permitted within the realm of medication management and clinical oversight
Phone Access In Own Room
Yes
Each room has a dedicated phone line. Telephone charges are fixed at $12.50 plus GST per week
Wifi
Yes
Each room has wifI access. The cost of wifi is seperate
Resident can adjust heating in own room
Yes
Our building is managed by an electronic Building Management System. Each room also has a separate heating source
Lounges/seating areas
Yes
4 Big Lounge areas each with TV and Sky 4 Separate kitchenettes 4 Smaller Lounges
Cafe
Yes
Provide End of Life/Palliative Care
Yes
Palliative Care Contract
Yes
Outings
Yes
At least 2 van outings per month
Whānau Room
Yes
Newsletter
Yes
Monthly newsletter
Policy for management of challenging behaviour
Yes
Updated: 28 Sep 2021
Special Features
Special Features
Our rooms are spacious with built-in features, plenty of wardrobe space. Each room has an en-suite toilet and shower facilities to keep you independent for as long as possible.
Each room has a TV, telephone and Wi-Fi connection
Updated: 26 Jul 2022
Interests & Activities
Interests & Activities
The activities calendar is displayed in each residents room .The house have plenty of open spaces for group activities and socialisation. Activities are meaningful and also individualised to support each residents needs.
External entertainers are welcomed in our facility. We have our own big screen movie theatre and Chapel. Our programme include Craft, Entertainers, Exercises, Happy Hour, Indoor Games, Massage, Movies, Music, Newspaper reading, Pastoral care, Shopping, Sing-a-longs, Sky TV, Videos
Updated: 8 Oct 2020
Additional Information
Additional Information
Topic
Details
What's included in your fees and what's not
Meal vouchers are available for family members and friends on request. This is available from our reception area and booking needs to be in advanced depending on seating available
Staffing qualifications and details
Skilled dining room attendants assist with serving and presenting meals. Our dining room has the ambience of a restaurant like service
Details about meals
Our catering and hospitality service is managed by a qualified chef
Updated: 8 Oct 2020
Languages Spoken
Languages Spoken
Language
Status
Details
Fijian Indian
Yes
Filipino
Yes
Interpreter
Yes
We will source a interpreter services when requested
Updated: 23 Aug 2021
Religious/Spiritual Affiliations
Religious/Spiritual Affiliations
Religious/Spiritual Affiliations
Status
Details
Anglican
Yes
We have monthly Anglican services available
(Other comments)
Yes
The Sisters of Nazareth is a Catholic Congregation. People of all faiths and denominations are welcome to be part of the Nazareth Community of Care.
Updated: 27 Dec 2019
Distances
Distances
Location
Distance
Details
Public Transport
0.30 Km
Public Transport is available near by
Shops
0.50 Km
The Colombo stands as one of Canterbury's elite retail and entertainment establishments. It builds on the region's iconic and organic character with a distinctive, European-inspired niche that indulges in world class trends.
Mall
0.50 Km
Parks
0.30 Km
Sydenham park and Bowling Club
Library
0.20 Km
Christchurch Central
Updated: 8 Oct 2020
Credentials & Membership
The Ministry of Health conducts regular audits of Residential Care Facilities. They can be found HERE.