Hospital
At a glance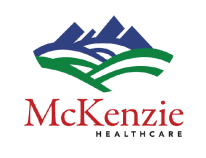 Vacancy

No

Name

McKenzie HealthCare

Category

Hospital

Address

2 McKenzie Street
GERALDINE
GERALDINE 7930

Postal Address

Same as above

DHB

South Canterbury

Phone

Email

Web

Facebook
Personnel
Manager

Karen Blackburn - (03) 693 8299

Owner

McKenzie HealthCare Ltd
Other services

Welcome to McKenzie HealthCare.

Our Mission Statement:
"To provide the highest standards of care in a safe and homely environment"

Our Philosophy:
"We believe each of our residents has the right to quality care, in a safe, warm and respectful environment at all times".
What can you expect?
We understand that most people prefer to remain in their own home and offer respite care for short periods to give caregivers a break but when home is no longer the most practical option we have rest home and hospital levels of care. We provide 24 hour Registered Nurse care supported by our dedicated healthcare team who are qualified to deliver the highest level of medical and aged care services tailored to your assessed needs.
Our modern new 24 bed wing is now open and offering peaceful, fresh and modern facilities so that we can continue to offer our community exceptional residential care options.
Service/Facility Details
Service/Facility Details
Detail
Status
Contract with DHB
Yes
Certification
Yes
ORA Applies
No
Updated: 18 Jun 2013
DHB Respite Care Booking Service
DHB Respite Care Booking Service
We provide DHB Respite Care Booking Service.
Bed and Vacancy Details
Bed and Vacancy Details
Detail
Status
Approximate number of beds at this level of care
38
Vacancy
No
Hospital & palliative care available
Impending vacancy
No
Premium Room Charges
Some Rooms from $25.00/day up to $35.00/day as at 03 Feb 2021
MOH Certification and Audit Report
View MOH certification and audit report (opens in a new tab)
Extra admission requirements due to COVID-19
Please enquire
Updated: 23 Jun 2022
Testimonials
Testimonials
A heartfelt thank you to the wonderful staff at McKenzie HealthCare for their outstanding care and compassion during (Mum's) stay.

I would like you to thank your staff for the exceptional care and kindness shown towards my Mother and Family.

Thank you all for looking after us all as well as Mum.

To all the staff at McKenzie, with sincere appreciation of the love and kindness you have all shown our Mum.

A heartfelt "THANK YOU" for all the love and kindness given to (name) and me over the past 2 years, he really couldn't have been in a better place! He felt this was his home and that's because of you all!! I miss him and I miss you...

Thank you for all the love and care of Dad. It means so much.

Thank you ... for taking care of Mum with love over the couple of years this was her home.

Thank you for the wonderful care of Dad during his time at McK.H. Dad enjoyed getting to know some of you a little and cherished conversations on a wide range of topics. As Dad entered the final stage of his life I will always be indebted to (staff) who sat with him until I could get there. My brother and I will never forget the support and kindness shown to us in the last 48 hours of Dad's Life.

When the time came to relinquish daily care of my wife I told her that others could care for her better than I could. At that time I had no idea where she might go. After 2 weeks in hospital she found a bed at McKenzie HealthCare. What a godsend!! Her 39 days in their care can not be faulted. The
staff showed her great respect and love and good cheer. She regarded them all as friends. We appreciated their devotion to caring for (my wife). We give them all a pat on the back from our family and the many visitors (she) enjoyed.
Bruce
Updated: 17 Mar 2021
Personnel
Personnel
Type
Hours Per Week
Status
Details
Registered Nurse
Yes
McKenzie HealthCare is Certified as a Medical and Aged Care Hospital. Registered Nurses Specialising in Gerontology and Palliative care are on duty 24 hrs a day.
Enrolled Nurse
Yes
Our Enrolled Nurse supports the caregiving team.
Healthcare Assistants/Caregivers
Yes
All our Health Care Assistants have career force training up to level 4 in aged care.
Physiotherapist
Yes
We have a contractual arrangement with our local Physiotherapist for the provision of 6-8 weekly physiotherapy services. Individualised programmes are available.
Occupational Therapist
Negotiable
Social Worker (on site)
Negotiable
Diversional Therapist
Yes
Our qualified Diversional Therapists formulate the activity programme for individual residents and also groups activities and crafts according to assessed individuals needs. We particularly aim to keep people as mobile and active as possible.
Activities Co-ordinator
Yes
Activity co-ordinators support the Diversional Therapists in activity programme delivery.
Hairdresser
Yes
Hair dressing is done on site at McKenzie HealthCare by a very good and caring hair dresser. Grooming is a very important part of feeling better about oneself.
Podiatrist
Yes
We have regular visits from the Podiatrist. Charges are passed on at cost every 6-8 weeks.
Dietitian
Yes
Our menu is set on a 4 weekly summer and winter menus and reviewed by our dietician to ensure it meets the special needs of our resident population.
Kaumatua
Yes
We work with Maori and Pacific cultural advisors.
Chaplain/Spiritual Advisor
Yes
We have weekly in- house church services for those wishing to attend. Catholic, Presbyterian and All Denominations.
Updated: 31 Dec 2017
Specialities or Areas of Expertise
Specialities or Areas of Expertise
Specialities or Areas of Expertise
Status
Details
Oxygen Management
Yes
In the provisional of medical services we use bottled oxygen and oxygen concentrators. Registered Nurses use a Digital Oxipulsometer to ensure Oxygen is being supplied at the correct concentrations to meet the patient's needs and as prescribed by the GP.
Gastronomy/Nasogastric Management
Yes
This is with support from the SCDHB as required.
Bariatric (Care of the very overweight)
Yes
This is with support from the SCDHB as required.
Palliative Care (Contracted)
Yes
McKenzie HealthCare has a contract with South Canterbury DHB to provide Specialised Palliative Care Services. Our Registered Nurses are trained to Hospice NZ standards
End of Life/Palliative Care
Yes
The Geraldine Community has donated funds to provide the "Smith Unit" to provide palliative care services at McKenzie HealthCare. Specialised end of life support and care services are provided by the GP and specialised support through SCDHB.
Wound Care
Yes
All Registered Nurses at McKenzie HealthCare are trained in wound management and only quality products are used to ensure the best results
Diabetic Care
Yes
24 hour Registered Nursing support for those with diabetes
Continence Advice
Yes
All resident continence needs are assessed a minimum of 6 monthly and the best suitable products used for each individual.
Stomal Therapy
Yes
Links with the SCDHB Stoma Nurse Specialist who visits regularly.
Stroke Rehabilitation
Yes
Support from AT&R team at Timaru public hospital and our in house physiotherapist.
Tracheotomy Care
Yes
Infection Control
Yes
Jenny our Senior Registered Nurse maintains full infection control at McKenzie Health Care. Additional advice is via the Ministry of Health
Surgical Followup
No
Support to attend appointments.
Clinical Management
Yes
The senior nursing team is focused on ensuring excellent service sis provided to Residents and their families. Our new Facility Manager - Kim Entwistle has commenced work here at McKenzie.
Other Specialties
Yes
Senior Registered Nurses lead the team of Registered and Enrolled nurses.
Updated: 1 Jul 2019
Features
Features
Feature
Status
Details
May Bring Own Furniture
Yes
We encourage a small amount of personal furniture. Please discuss this with the nurse in charge on admission taking into consideration the location and layout of the room. Residents are encouraged to personalise their rooms.
Single Rooms
Yes
Rooms at McKenzie HealthCare are single rooms
Shared Rooms
Yes
we have 2 shared rooms
Rooms suitable for a couple
Yes
We have two rooms that can accommodate a couple.
Connecting Rooms
Yes
Via shared ensuites.
Ensuite
Yes
McKenzie HealthCare have ensuites.
Alcohol Permitted
Yes
The Diversional Therapists manage "Happy Hour" and moderate social drinking may be permitted according to client need.
Pets In Residence
Yes
Jack the cat lives with us. "Pat" the dog visits regularly led by the Diversional Therapist team
Negotiate To Bring Own Pet
No
Own pets may be able to visit after discussion with the manager.
Phone Access In Own Room
No
Residents are encouraged to have a mobile phone.
Wifi
No
Wifi can be purchased privately via residents own data plan.
Resident can adjust heating in own room
Yes
Cater for under 65 yrs with Disability
Yes
As a community private hospital and rest home for Geraldine we hold contracts and provide a wide range of services. We welcome enquiries for residential care for the younger person
Lounges/seating areas
Yes
Gay / LGBT IQ Friendly
Yes
Primary Health Funded Short Term Care
Yes
Please ring for availability
Provide End of Life/Palliative Care
Yes
We encourage all residents to have an advanced care plan or orders for sustaining life plan so that their family are aware of their wishes.
Palliative Care Contract
Yes
We provide caring End of Life care for the Geraldine Community. Registered Nurses trained to Hospice NZ standards on duty 24hrs. Many of our HCA's hold Palliative Care Certificates from Hospice NZ. We are well supported by our in house GP/residents own GP. Facility for family to stay is available.
Day Programme for day stay clients
No
Not currently
Outings
Yes
A van is provided for the outings as arranged by the Diversional Therapist
Maori Kaupapa
Yes
Local Maori and Pacific links
Residents Committee
Yes
There is a well attended monthly resident forum for all residents and two elected resident representatives. Monthly newsletter.
Newsletter
Yes
This is organised by the DT's. Also currently under development is an e-letter for family/whanau.
Policy for management of challenging behaviour
Yes
Confused Residents
Yes
Rural Setting
Yes
Located on the outskirts of Geraldine McKenzie HealthCare is a lovely peaceful rural residence.
Smokers Room
No
We are a Smoke-free facility
Smoking Permitted
No
We are Smoke Free, in the building and grounds.
Semi-Secure
Yes
We have 24hour CCTV security in operation externally.
Updated: 2 Aug 2019
Languages Spoken
Languages Spoken
Language
Status
Details
Egyptian
Yes
English
Yes
Fijian Indian
Yes
Filipino
Yes
Hindi
Yes
Italian
Yes
Other Information
No
We can accommodate speakers of all languages as we have access to national language speakers
Updated: 12 Jan 2018
Credentials & Membership
The Ministry of Health conducts regular audits of Residential Care Facilities. They can be found HERE.
619