Highgrove Village & Patrick Ferry House
At a glance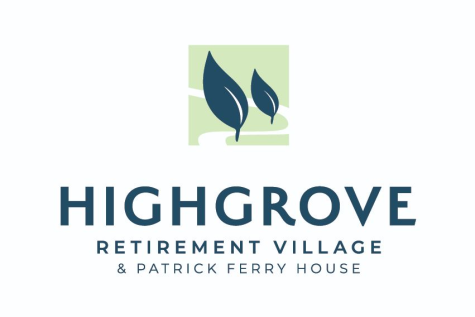 Vacancy

Yes

Name

Highgrove Village & Patrick Ferry House

Category

Hospital

Address

Highgrove Village & Patrick Ferry House
47 Condor Place
Albany
Auckland 0632

Postal Address

Highgrove Village & Patrick Ferry House
47 Condor Place
Unsworth Heights
Auckland 0632

Region

Waitemata

Phone

Fax

Email

Web

Facebook
Personnel
Manager

Margaret Rakai - 09 444 6655

Owner

Patrick Ferry House Ltd - 09 447 1551
Other services
The close proximity to Highgrove Retirement Village allows couples and community friends to remain together and connected, even when circumstances dictate a more intensive level of care is required for one of our residents.

Consistent with our FAMILY FIRST ethos, the Highgrove concept is all about keeping family and loved ones together. Patrick Ferry House Aged-Care Hospital was designed to be closely connected with the independent living apartments – literally just a short internal walk away.

Patrick Ferry House provides a range of aged care needs. We offer: day, respite, rehabilitation & recovery, full rest home and palliative care. Our team of trained Registered Nurses and Healthcare Assistants provide support when required while always encouraging our residents to maintain their dignity and independence as much as possible.

Our single occupancy rooms are modern in function and are designed to make you feel more at home. They are equipped with emergency response systems to ensure you feel a sense of comfort and security. Each room has a private ensuite and access to either our Mediterranean courtyard or an individual balcony.

Designed to keep family and loved ones together, the hospital is closely connected with the independent living apartments – literally just a short internal walk away. We provide four comfortable lounges for use by our residents and their families. You can enjoy time with company, participate in some activities or relax with a bit of TV. You can even get a breath of fresh air in the courtyards right off the lounge. With a dining room and kitchenette on each floor of the hospital, a cup of tea or coffee is always close at hand.
Service/Facility Details
Service/Facility Details
Detail
Status
Contract with Te Whatu Ora
Yes
Certification
Yes
ORA Applies
No
Updated: 15 Feb 2016
Bed and Vacancy Details
Bed and Vacancy Details
Detail
Status
Approximate number of beds at this level of care
65
Vacancy
Yes
Admissions accepted on the condition of a clear Covid test
Impending vacancy
No
Short stay considered
No
Premium Accommodation Charges
Yes from $50.00/day up to $60.00/day as at 21 Nov 2023
MOH Certification and Audit Report
View MOH certification and audit report (opens in a new tab)
Extra admission requirements due to COVID-19
Yes
Updated: 1 Dec 2023
Testimonials
Testimonials
Our grateful thanks to the staff and management of Patrick Ferry House where Mum was very well cared for with affection and respect. We know she had happy times at Patrick Ferry House.

Eileen's family



Thanks to all the lovely carers, we can't thank you enough for all you do for Mum.

Tanya & family



I really appreciate the care and support you provided my Mother. The encouragement provided really helped in getting her mobile again.

Gary



Thank you so, so much for your care, your patience and kindness over the last few months shown to my Dad, myself and my family.

Judi



A big thank you for all the care you have shown me in the short time I have been at Patrick Ferry House. Everyone has been very kind.

Mike (Interim Care Resident)





Updated: 2 Oct 2017
Personnel
Personnel
Type
Hours Per Week
Status
Details
Registered Nurse
Yes
Our team of PDRP qualified Registered Nurses are an integral part of our team.
Nurse Practitioner
No
Maree, our Clinical Manager, Mel, our Clinical Co-ordinator and Linda, our Hospital Manager, work together in providing care to our resident.
Healthcare Assistants/Caregivers
Yes
Our Healthcare Assistants are very caring and bring a variety of experience and knowledge to our team.
Physiotherapist
Yes
Darrell, our Physiotherapist visits regularly to assess our residents and their physiotherapy needs.
Occupational Therapist
Negotiable
Diversional Therapist
1
Yes
Yvette offers an interesting activities programme to our residents.
Activities Co-ordinator
1
Yes
Kelly offers various exercise and movement sessions to our residents.
Hairdresser
Yes
Lynn, our Hairdresser visits our residents weekly.
Podiatrist
Yes
Sarah and Sophie, our Podiatrists visit our residents every 5 to 6 weeks.
Dietitian
Yes
Robyn, one of our Dietitian visits us upon request.
Kaumatua
Negotiable
Chaplain/Spiritual Advisor
Negotiable
Other Personnel
Yes
Other members of our Team are Laura, our Hospital Administrator and Santhriga, our Receptionist.
Updated: 8 Mar 2018
Specialities or Areas of Expertise
Specialities or Areas of Expertise
Specialities or Areas of Expertise
Status
Details
Oxygen Management
Yes
Gastronomy/Nasogastric Management
Yes
Palliative Care (Contracted)
Yes
Maree, our Clinical Manager, has 7 years experience working for Hospice and brings her knowledge to our palliative care.
End of Life/Palliative Care
Yes
We are passionate about our delivery of end of life/ palliative care to our residents.
IV Antibiotic Capability
Yes
Our team of Registered Nurses have all trained and are competent in IV antibiotic administration.
Wound Care
Yes
Diabetic Care
Yes
Continence Advice
Yes
Stomal Therapy
Yes
Stroke Rehabilitation
Yes
Spinal Injuries Care
Yes
Infection Control
Yes
Clinical Management
Yes
Maree is our Clinical Manager.
Other Specialties
Yes
Mel is our Clinical Co-ordinator.
Updated: 8 Mar 2018
Respite, Carer Support or other Short Stay
Respite, Carer Support or other Short Stay
Respite, Carer Support or other Short Stay
Status
Details
Respite
Yes
When we have a room available we like to be able to offer respite care to the community. Please contact us for further information.
Carer Support
Yes
As respite care, when we have a room available we like to offer carer support or short stay to the community. Please contact us for further information.
Other Short Stay Programme
Yes
We offer a day care service.
High Care Needs
Yes
Subsidised
Yes
Private Paying
Yes
Booking can be made in advance
Yes
Updated: 8 Mar 2018
Features
Features
Feature
Status
Details
May Bring Own Furniture
Yes
Patrick Ferry House encourages our Residents to personalise their rooms as this creates a homely atmosphere.
Single Rooms
Yes
All rooms are single occupancy, with a full ensuite. Residents can organise privately for phone and sky to be installed into their rooms. Electric Hospital beds in each room.
Ensuite
Yes
All rooms have full ensuite with a shower and toilet.
Alcohol Permitted
Yes
Phone Access In Own Room
Yes
A personal phone can be arranged with Telecom at normal domestic rates.
Lounges/seating areas
Yes
We have 2 lounges on each floor, residents are welcome to attend other floors lounges also.
Day Programme for day stay clients
Yes
Outings
Yes
Weekly shopping trip to local malls. Monthly Dart Van trips.
Whānau Room
Yes
Residents Committee
Yes
Monthly Residents Meetings
Newsletter
Yes
Monthly
Policy for management of challenging behaviour
Yes
Smokers Room
No
The building is Smoke Free.
Smoking Permitted
Yes
At specified outside areas.
Updated: 18 May 2011
Special Features
Special Features
Day Care Services - 9.00am - 4.00pm Monday to Friday
Evening Care Services - 6.00pm - 10.30pm Monday to Friday
Updated: 15 Feb 2016
Interests & Activities
Interests & Activities
Activity programme
* Art
* Bingo
* Board games
* Bowls
* Cards
* Craft
* Cooking
* Entertainers
* Exercises
* Flower arranging
* Games
* Gardening
* Happy Hour
* Indoor Games
* Jigsaw
* Newspaper reading
* Quizzes
* Shopping
* Sing-a-longs
* Videos

Updated: 18 May 2011
Additional Information
Additional Information
Topic
Details
Staffing qualifications and details
Registered Nursing Staff 24 hours pers day.
Details about meals
Our delicious and nutrictious meals are prepared in-house. We encourage residents to come to the dining room and lounges for their meals to socialize with others.
Associated Complexes
Highgrove Village - Apartments on same site.
Updated: 1 Jul 2015
Languages Spoken
Languages Spoken
Language
Status
Details
Afrikaans
Yes
Cantonese
Yes
Chinese dialect
Yes
English
Yes
Filipino
Yes
Korean
Yes
Tagalog
Yes
Thai
Yes
Updated: 5 May 2009
Religious/Spiritual Affiliations
Religious/Spiritual Affiliations
Religious/Spiritual Affiliations
Status
Details
Inter denominational
Yes
Updated: 18 May 2011
Distances
Distances
Location
Distance
Details
Public Transport
Bus stop is at entrance.
Shops
1.00 Km
Mall
2.00 Km
Albany Mega Centre Glenfield Mall
Parks
3.00 Km
Library
2.00 Km
Updated: 27 Mar 2008
Credentials & Membership
The Ministry of Health conducts regular audits of Residential Care Facilities. They can be found HERE.