Hospital
Greenview Park Village & Terence Kennedy House
At a glance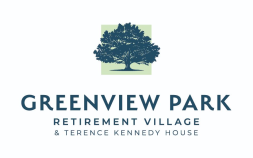 Vacancy

Yes

Name

Greenview Park Village & Terence Kennedy House

Category

Hospital

Address

Greenview Park Village & Terence Kennedy House
267 Glengarry Road
Glen Eden
Waitakere 0650

Postal Address

Same as above

Region

Waitemata

Phone

Fax

Email

Web

Facebook
Personnel
Manager

Lisa Jones - 09 818 2207

Owner

Residential Management Ltd - 09 447 1551
Other services

Terrence Kennedy House is our on-site aged care hospital at Greenview Park Village. With a reputation for excellence in our standard of care, we are amongst the best in Auckland. Our team of trained and registered nurses provide residents with 24-hour care and support. Committed to providing our residents with holistic care around the clock, our nurturing and experienced staff are here to support and comfort our residents.

Our focus is to support and preserve our residents' independence, privacy, and dignity. The nursing staff at Terrence Kennedy House are nurturing and experienced individuals who strive to deliver high quality care at all times.

All our rooms are single occupancy with a private en-suite and have a pleasant view with access to a balcony or garden courtyard. SKY access and individual telephone lines are also available and we encourage our residents to personalise their room as desired for a comfortable, homely and familiar environment.

At Terence Kennedy House we believe that remaining active and mentally stimulated is important to a happy and healthy lifestyle. With this in mind our Activities Co-ordinator organizes a range of stimulating and creative activities for our residents each week. One of the more popular features in our weekly program is our regular van outings to parks, shops or cafes, among a range of other especially planned activities.

Our sunny and spacious dining room provides a relaxing and ambient atmosphere in which to enjoy our high-quality home cooked style meals. These meals are prepared on site by our experienced chef, with a registered dietician who oversees the menu.
Service/Facility Details
Service/Facility Details
Detail
Status
Contract with DHB
Yes
Certification
Yes
ORA Applies
No
Updated: 9 Jun 2015
Bed and Vacancy Details
Bed and Vacancy Details
Detail
Status
Approximate number of beds at this level of care
32
Vacancy
Yes
Accepting Hospital Level Care Residents
Impending vacancy
No - enquiries very welcome.
Premium Room Charges
Yes from $20.00/day up to $25.00/day as at 02 Jun 2022
MOH Certification and Audit Report
View MOH certification and audit report (opens in a new tab)
Extra admission requirements due to COVID-19
No
Updated: 16 Aug 2022
Personnel
Personnel
Type
Hours Per Week
Status
Details
Registered Nurse
Yes
Our Hospital and Rest Home is staffed by at least one Registered Nurse at all times. Linda, our Hospital Manager works full-time Monday to Friday. Mercia, our Charge Nurse, co-ordinates all Nursing staff and Health Care Assistants.
Healthcare Assistants/Caregivers
Yes
Our team of Health Care Assistants work across the 24 hours, and are responsible for all nursing care under the guidance of the Registered Nurse.
Physiotherapist
Yes
Our Physiotherapist visits each Thursday to assess new Residents, allocate correct chairs or walking aids and commence a Physiotherapy programme if that is appropriate.
Activities Co-ordinator
Yes
Donna,our Activities Co-ordinator is very creative and motivational and organises a range of activities for our residents. Donna works Monday - Friday.
Hairdresser
Yes
Karen visits weekly on a Wednesday.
Podiatrist
No
Sarah, our Registered Podiatrist visits 6 weekly.
Dietitian
Yes
We use the services of a registered Dietitian who oversees the cyclical menu of our quality home cooked style meals. We also refer to her for Nutrition and Dietary assessments and guidelines.
Kaumatua
No
Access to Kaumatua and Kuia from local Marae or Waitakere Hospital Maori Unit.
Chaplain/Spiritual Advisor
Yes
Salvation Army provide a monthly Devotional Service, and the local Catholic Church visits regularly. We can access other Denominations as required.
Updated: 24 Jun 2016
Specialities or Areas of Expertise
Specialities or Areas of Expertise
Specialities or Areas of Expertise
Status
Details
Oxygen Management
Yes
Oxygen cylinders or Oxygen concentrators available.
Gastronomy/Nasogastric Management
Yes
Our Registered Nurses are qualified to continue this Management of care.
End of Life/Palliative Care
Yes
We provide palliative care with respect and dignity. o Pain management is monitored with the guidance of our GP and specialist care services. Families are embraced during this time.
Wound Care
Yes
Our Registered Nurses are educated and updated on latest methods of wound care, or specialist advice is obtained from Gerentology Nurse Specialists.
Diabetic Care
Yes
Available by referral to District Health Board.
Continence Advice
Yes
Our Nurses and Caregivers are experienced and skilled in this area. We also have access to Specialist advice from Continence Advisor at Waitakere Hospital.
Stomal Therapy
Yes
Available on referral to Waitakere Hospital, but our Registered Nurses are educated to care for Stomas.
Infection Control
Yes
We have a designated Infection Control Nurse to maintain systems and procedures throughout our Hospital and Rest Home. This ensures high standards of Infection Control.
Surgical Followup
Yes
Appointments to Public and Private providers is facilitated, and transport arranged.
Clinical Management
Yes
Our Charge Nurse is an experienced and dedicated Registered Nurse, who leads a very strong team of qualified RNs and HCA.
Updated: 9 Jun 2015
Respite, Carer Support or other Short Stay
Respite, Carer Support or other Short Stay
Respite, Carer Support or other Short Stay
Status
Details
Respite
Yes
Carer Support
Yes
Other Short Stay Programme
Yes
High Care Needs
Yes
Subsidised
Yes
Private Paying
Yes
Booking can be made in advance
Yes
Updated: 7 Mar 2018
Features
Features
Feature
Status
Details
May Bring Own Furniture
Yes
Terence Kennedy House encourage our Residents to personalise their rooms as this creates a homely atmosphere.
Single Rooms
Yes
All rooms are single occupancy.
Ensuite
Yes
All rooms have full ensuite with a shower and toilet.
Alcohol Permitted
Yes
Family may supply alcohol, as long as Registered staff are informed and can monitor use.
Phone Access In Own Room
Yes
A personal phone can be arranged with Telecom at the usual domestic rates.
Resident can adjust heating in own room
No
The Hospital and Rest Home has under floor heating.
Cater for under 65 yrs with Disability
Yes
Lounges/seating areas
Yes
Primary Health Funded Short Term Care
Yes
If a bed is available
Day Programme for day stay clients
Yes
Outings
Yes
Van outings are a regular and popular feature in our weekly program. When a patient's condition permits, regular outings can be undertaken.
Residents Committee
No
Residents meeting held monthly with Hospital Manager.
Newsletter
Yes
3 monthly.
Policy for management of challenging behaviour
Yes
Our staff are skilled and continually review.
Confused Residents
Yes
Our Registered Nurses, Health Care Assistants and Activities Co-ordinator work with residents and families to ensure that all are happy and feel as safe as possible.
Rural Setting
No
Terence Kennedy House is set within the tranquil grounds of Greenview Park Village, a retirement village located in Oratia, West Auckland.
Smokers Room
No
The building is Smoke Free.
Smoking Permitted
Yes
Smoking is restricted to designated outside areas only.
Semi-Secure
No
All residents are free to leave at any time.
Updated: 24 Jun 2016
Special Features
Special Features
Set in the grounds of Greenview Park Village, with independent villas and apartments.
Updated: 9 Jun 2015
Interests & Activities
Interests & Activities
Activity programme is full of fun and laughter, Art, Big print books, Board games, Bingo,Cards, Care and Craft, Concerts, Craft, Electric beds, Email, Entertainers, Entertainment, Exercises, Flower arranging, Games, Golden Oldies, Housie, Indoor Games, Jigsaw, Library, Minibus, Movies, Music, Newspaper reading, Outings, Parties, Quizzes, Reading, Sing-a-longs, Singing
Updated: 9 Jun 2015
Additional Information
Additional Information
Topic
Details
What's included in your fees and what's not
Manager would be happy to discuss with you, and provide information about subsidies and fees.
Staffing qualifications and details
A Registered Nurse is always on duty 24 hrs, 7 days per week. They supervise the team of Health Care Assistants. No contracted staff.
Details about meals
Specialised meals available e.g. thickened fluids, diabetic meals, low fat etc.
Updated: 24 Feb 2015
Languages Spoken
Languages Spoken
Language
Status
Details
Afrikaans
Yes
Cook Island Maori
Yes
English
Yes
Fijian
Yes
Fijian Indian
Yes
Filipino
Yes
French
Yes
Hindi
Yes
Niuean
Yes
Samoan
Yes
Swahili
Yes
Tagalog
Yes
Tongan
Yes
Tuvalu
Yes
Updated: 9 Jun 2015
Religious/Spiritual Affiliations
Religious/Spiritual Affiliations
Religious/Spiritual Affiliations
Status
Details
Non denominational
Yes
Salvation Army
Yes
(Other comments)
Yes
Our residents can choose any religious denomination that they would like to visit or be visited.
Updated: 9 Jun 2015
Distances
Distances
Location
Distance
Details
Public Transport
0.10 Km
Shops
1.00 Km
We are still a little bit rural and country fresh fruit and vegetables are still available straight from the growers just around the corner.
Mall
2.00 Km
Parks
1.00 Km
Library
1.50 Km
Local libraries are only a stones throw away and we have our own in house library with an amazing assortment of books to suit everyone.
Updated: 9 Jun 2015
Credentials & Membership
The Ministry of Health conducts regular audits of Residential Care Facilities. They can be found HERE.
1438