Cook Street Nursing Care Centre
At a glance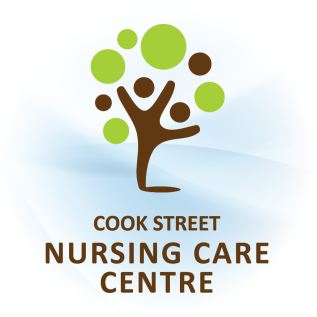 Vacancy

Yes

Name

Cook Street Nursing Care Centre

Category

Hospital

Address

141 Cook St
West End
Palmerston North 4410

Postal Address

Same as above

Region

MidCentral

Phone

Fax

Mobile

Email

Facebook
Personnel
Manager

Finah Singson/ Anna Blackwell - 358 8530

Owner

Anna Blackwell & Wayne Porter - 021752032

Clinical Lead

Brian Momongan - 358 8530
Other services
Wayne and I purchased this business on the 22nd November 2017. We are very proud to be the owner operators of this small and special home for older adults. We believe we are the only privately owned and operated facility left in Palmerston North. This gives us a unique opportunity to make decisions on the spot and tailor care to individual resident and family needs. We are also able to accommodate respite care or private recuperation dependent on vacancies.
We are very proud to have recently been awarded a four year certification audit recognizing the high quality care we can offer at Cook St.
Service/Facility Details
Service/Facility Details
Detail
Status
Contract with Te Whatu Ora
Yes
Certification
Yes
ORA Applies
No
Updated: 25 Nov 2018
Bed and Vacancy Details
Bed and Vacancy Details
Detail
Status
Approximate number of beds at this level of care
21
Vacancy
Yes
Impending vacancy
No
Short stay considered
No
Premium Accommodation Charges
Some Rooms from $15.00/day up to $25.00/day as at 15 Sep 2023
MOH Certification and Audit Report
View MOH certification and audit report (opens in a new tab)
Extra admission requirements due to COVID-19
No
Updated: 8 Dec 2023
Personnel
Personnel
Type
Hours Per Week
Status
Details
Registered Nurse
168
Yes
Registered Nurse on duty at all times
Healthcare Assistants/Caregivers
Yes
Physiotherapist
2
Yes
Chris Hattle conducts a 2 physio sessions every Thursday in the facility. One for the Rest Home Residents and one for the Hospital Residents.
Diversional Therapist
55
Yes
Linda Barnes is our Diversional Therapist and has a current registration.
Activities Co-ordinator
Yes
Hairdresser
Yes
Podiatrist
Yes
Anne McCabe - visits 6 weekly
Dietitian
Yes
Gaye Philpott oversees the winter and summer menu to make sure the residents diets are varied and well balanced.
Kaumatua
Yes
Bill and Jackie TeAweAwe Larkin
Chaplain/Spiritual Advisor
Yes
Grace Church
Other Personnel
Yes
Danny Karatea-Goddard - Educator on Maori Health and the Treaty of Waitangi.
Updated: 8 Nov 2018
Specialities or Areas of Expertise
Specialities or Areas of Expertise
Specialities or Areas of Expertise
Status
Details
Oxygen Management
Yes
End of Life/Palliative Care
Yes
Work in partnership with Arohanui Hospice
IV Antibiotic Capability
Yes
Via DN service
Wound Care
Yes
Diabetic Care
Yes
Continence Advice
Yes
Stomal Therapy
Yes
Infection Control
Yes
Surgical Followup
Yes
Clinical Management
Yes
Finah & Brian
Other Specialties
Yes
Brian Momongan - Infection Control Elizabeth Jacob - Restraint Elimination
Updated: 21 Oct 2022
Respite, Carer Support or other Short Stay
Respite, Carer Support or other Short Stay
Respite, Carer Support or other Short Stay
Status
Details
Respite
Yes
If a bed is availabe at the time that respite care is needed we are happy to accomodate this.
Carer Support
Yes
Subsidised
Yes
Private Paying
Yes
If we have any vacancies we are able to provide private convalescence or care short term.
Booking can be made in advance
No
It is very hard to book too far in advance but ring and talk to Anna to discuss possibilities.
Updated: 9 Mar 2018
Features
Features
Feature
Status
Details
May Bring Own Furniture
Yes
We encourage residents to bring in their favourite chair and pictures to make them feel right at home.
Single Rooms
Yes
Ensuite
Yes
Some rooms have ensuites
Alcohol Permitted
Yes
Under management supervision
Negotiate To Bring Own Pet
Yes
If you can't bear to part with your pet please let us know and we will do our best to accomodate your request.
Phone Access In Own Room
Yes
You are able to have a phone connected and bring your own number - talk to your telco provider.Ask them about a 'home' mobile. This looks like a home phone, has a landline number but functions from a SIM card - remember landlines are not the future!
Resident can adjust heating in own room
Yes
Lounges/seating areas
Yes
Provide End of Life/Palliative Care
Yes
We were a pilot site for the Arohanui Hospice SEQUAL project. Our staff were trained and have integrated a palliative approach to our care delivery. We work very closely with Arohanui Hospice when appropriate.
Day Programme for day stay clients
Yes
We can arrange for this in some cases - phone to discuss
Outings
Yes
We enjoy taking the residents out in our van to various locations around the city.
Māori Kaupapa
Yes
Residents Committee
Yes
Residents have a meeting once a month with Anna and Wayne
Policy for management of challenging behaviour
Yes
Confused Residents
Yes
Semi-Secure
Yes
Updated: 9 Mar 2018
Special Features
Special Features
Cook Street Nursing Care Centre offers a homely atmosphere where it is easy to make friends. With a maximum occupancy of 30 people it enables our staff to get to know all our residents and their families.
Updated: 8 Nov 2018
Interests & Activities
Interests & Activities
Activity programme
Big print books
Bingo
Board Games , Breakfast in bed, Care and Craft, , Church, Cooking, Craft, Entertainers, Exercises, Games, Gardening, Happy Hour, Indoor Games, Jigsaw, Music, Newspaper reading, Pianist, Quizzes, Reading, RSA, Advocate, Age Concern, Art, Blind Foundation, Canine friends, Cards, Care and Craft, Minigolf, Minibus, Music
Updated: 14 Sep 2016
Additional Information
Additional Information
Topic
Details
Details about meals
All meals are cooked on the premises. If you have any special requests this can be discussed on admission
Updated: 8 Nov 2018
Languages Spoken
Languages Spoken
Language
Status
Details
Chinese dialect
Yes
English
Yes
Fijian Indian
Yes
Filipino
Yes
Interpreter
Yes
We can arrange a interpreter when required
Updated: 8 Nov 2018
Religious/Spiritual Affiliations
Religious/Spiritual Affiliations
Religious/Spiritual Affiliations
Status
Details
Anglican
Yes
Christian
Yes
Inter denominational
Yes
Presbyterian
Yes
Roman Catholic
Yes
Updated: 14 Sep 2016
Distances
Distances
Location
Distance
Details
Public Transport
0.30 Km
Shops
0.10 Km
There is a dairy across the road along with oderings flower centre. Cook St Pharmacy is also located across the road and is open Monday to Friday 8.30 - 5.30
Mall
2.00 Km
Parks
0.50 Km
We are just a stones throw away from The Esplanade.
Library
2.00 Km
Updated: 28 Apr 2014
Credentials & Membership
The Ministry of Health conducts regular audits of Residential Care Facilities. They can be found HERE.