Hospital
Coldstream Lifecare & Village
At a glance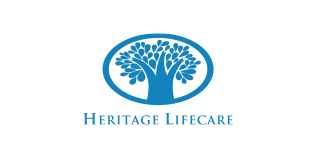 Vacancy

No

Name

Coldstream Lifecare & Village

Category

Hospital

Address

71 Park Street
Ashburton
Ashburton 7700

Postal Address

Same as above

DHB

Canterbury

Phone

Email

Web

Facebook
Personnel
Manager

Hazel Harrison

Owner

Heritage Lifecare Group
Other services
Make your home at Coldstream Lifecare

When it comes to everyday life, Coldstream makes it easy with village, rest home, hospital, and respite care. The well-appointed rooms all look out onto sheltered courtyards or landscaped gardens and come complete with a 24-hour call system and WiFi.

Part of the close-knit Ashburton community, Coldstream is set amongst beautifully landscaped gardens, just a hop, skip and jump from the Ashburton shopping centre, where you'll find all the essentials including a supermarket and pharmacy.

We offer everything from hairdressing to speech therapy, physiotherapy, podiatry and SKY TV. We have a range of recreational activities including happy hour, board games, gardening, crafts and indoor bowls. Our facility van is also always on hand for outings.
Service/Facility Details
Service/Facility Details
Detail
Status
Contract with DHB
Yes
Certification
Yes
ORA Applies
No
Updated: 4 Apr 2022
Bed and Vacancy Details
Bed and Vacancy Details
Detail
Status
Approximate number of beds at this level of care
20
Vacancy
No
Room with courtyard garden view and access available
Impending vacancy
No
Premium Room Charges
Yes as at 01 Jun 2022
MOH Certification and Audit Report
View MOH certification and audit report (opens in a new tab)
Extra admission requirements due to COVID-19
Yes
Updated: 1 Jul 2022
Personnel
Personnel
Type
Hours Per Week
Status
Details
Registered Nurse
Yes
We have 24 hour Registered Nurse coverage. Our Registered Nurses have qualifications in Advanced Assessment skills, extensive palliative care and wound care experience.
Enrolled Nurse
Yes
Our Enrolled Nurse augments and supports our care staff ensuring that our level of care remains holistic and of a high level.
Healthcare Assistants/Caregivers
Yes
Our Caregivers are highly experienced and work towards achieving NZQA qualifications in Residential Aged Care through Career Force. This ensures that they provide best care for our residents.
Physiotherapist
7
Yes
Our Physiotherapists visits twice weekly. She works with our on site physio assistant to develop and provide strengthening activities classes, expert assessment and advise on residents' mobility to ensure that cares are developed to ensure that falls risks are minimised.
Occupational Therapist
Negotiable
We work collaboratively with the Occupational Therapy department at the DHB to ensure that our residents needs are met when it comes to individualised equipment such as wheel chairs.
Social Worker (on site)
Negotiable
We liaise with the social workers at the DHB for resident issues, on an as needed basis.
Diversional Therapist
40 +
Yes
Our qualified Diversional Therapist develops an exciting, comprehensive program of activities, which includes music, crafts, baking, gardening, outings and much more.
Activities Co-ordinator
12
Yes
Our Activities Assistant supports out Diversional Therapist in the development and delivery of our activities program.
Hairdresser
Yes
Our qualified hairdresser is available 2 days per week. She provides cuts, colouring, perms and hair-sets on a regular and on demand basis. Residents are welcome to keep their own hairdresser and use our salon
Podiatrist
Yes
We have a qualified podiatrist for our residents with pre-existing medical conditions, such as diabetes, that require regular foot care. For all other residents who would like nail care, we have a contract with a Registered Nurse, trained in nail care.
Dietitian
Yes
All menus are Dietitian approved. A Dietitian is available for general advice and to oversee special needs.
Kaumatua
Negotiable
We endeavour to assist residents to maintain any cultural ties they may have in the community before coming to Coldstream.
Chaplain/Spiritual Advisor
Yes
We have access to a Chaplain, and various religious groups can be arranged to visit to provide services for all of our residents such as communion. Our Activities team organise and hold denominational church services on a regular basis.
Other Personnel
Yes
There's are volunteers and gardeners on site. Coldstream also offers a range of services such as Appointment Transportation and Interpreter Services.
Updated: 4 Apr 2022
Specialities or Areas of Expertise
Specialities or Areas of Expertise
Specialities or Areas of Expertise
Status
Details
Oxygen Management
Yes
We have extensive experience dealing with oxygen management
Gastronomy/Nasogastric Management
Yes
We have extensive experience dealing with Gastronomy feeding
End of Life/Palliative Care
Yes
Wound Care
Yes
Diabetic Care
Yes
Continence Advice
Yes
Stomal Therapy
Yes
Tracheotomy Care
Yes
Infection Control
Yes
Clinical Management
Yes
Updated: 4 Apr 2022
Features
Features
Feature
Status
Details
May Bring Own Furniture
Yes
Rooms can be fully furnished, however, we encourage residents to personalize their rooms with their own possessions
Single Rooms
Yes
Rooms are equipped with a personal heater, nurse call system and safety grab rails. Freeview TV and Sky TV access is available.
Ensuite
Yes
We have some rooms with ensuites, please discuss this option with our Facility Manager.
Alcohol Permitted
Yes
Pets In Residence
Yes
2 cats in residence
Negotiate To Bring Own Pet
Yes
Phone Access In Own Room
Yes
Portable phone access and individual lines are available.
Wifi
Yes
Available for all residents.
Resident can adjust heating in own room
Yes
Cater for under 65 yrs with Disability
Yes
Lounges/seating areas
Yes
Communal lounges in the complex are equipped with comfortable seating, a stereo system and televisions with Freeview TV, Sky TV, and DVD players. The area is large enough for residents to run meetings, invite guests and partake in a variety of organised functions.
Gay / LGBT IQ Friendly
Yes
A no discrimination policy is in place to provide a friendly and caring space for residents.
Primary Health Funded Short Term Care
Yes
Provide End of Life/Palliative Care
Yes
Our experienced RN's
Palliative Care Contract
Yes
Day Programme for day stay clients
Yes
It is possible for people to join us during the day and return home at night. We encourage families to help us care for their family member.
Outings
Yes
As part of the activities programme, regular trips are provided to the local community. These can include shopping, sightseeing and picnics.
Whanau Room
Yes
Residents Committee
Yes
Our wonderful Diversional Therapist conducts the "Residents Club" meetings at the end of each month.
Newsletter
Yes
Policy for management of challenging behaviour
Yes
Our staff are trained to recognise and manage a range of behaviours that residents may experience.
Confused Residents
Yes
Our staff are able to manage residents who experience some confusion from time to time. They work closely with the residents family and GP to ensure they are provided with holistic, resident centered care.
Smoking Permitted
Yes
We are smoke free
Updated: 4 Apr 2022
Special Features
Special Features
Coldstream Lifecare Complex offers all the benefits of a care facility, including entertainment, activities and companionship. The site provides a convenience shop, scooter bay, paraplegic toilets, and separate dining room and lounge facilities. The facility is fitted with accessibility ramps and safety grab rails, wide corridors, and smoke detectors with water sprinklers.

Situated in the beautiful Ashburton, Coldstream has magnificent landscaped and vegetable gardens, with a BBQ area and a courtyard for quiet and peaceful sitting and relaxing. We take pride in being warm and friendly and have become renowned for our cheerful atmosphere.
Updated: 4 Apr 2022
Interests & Activities
Interests & Activities
Coldstream Lifecare has an extensive repertoire of activities and events, aimed at keeping the body and mind stimulated. Our Activity Coordinators focus on designing programmes for each individual at all levels of disability, to promote independence and creative expression.

Age Concern and Alzheimer's Society are easily accessed through us and we welcome them to our facility. Entertainers form a regular part of our programme. Sky TV is also available in the main lounges.

Here are just some of the activities and interests of residents which arise on a regular basis:

Aromatherapy, BBQ, Bingo, Board games, Bowls, Canine friends, Craft, Concerts, Dancing, Flower arranging, Games, Gardening, Happy Hour, Housie, Indoor Games, Organ, Parties, Pianist, Quizzes, Reading, Shopping, Sing-a-longs.

There is also active involvement in community events. Outings are an ongoing part of the activities programme and often include stopping somewhere for coffee.
Updated: 4 Apr 2022
Languages Spoken
Languages Spoken
Language
Status
Details
English
Yes
Fijian
Yes
Fijian Indian
Yes
Filipino
Yes
Gujarati
Yes
Hindi
Yes
Italian
Yes
Punjabi
Yes
Samoan
Yes
Tongan
Yes
Updated: 4 Apr 2022
Religious/Spiritual Affiliations
Religious/Spiritual Affiliations
Religious/Spiritual Affiliations
Status
Details
Anglican
Yes
Baptist
Yes
Brethren
Yes
Buddhist
Yes
Christian
Yes
Denominations/Faiths represented
Yes
Spiritual advisors visit monthly or as required
Hindu
Yes
Inter denominational
Yes
Jehovah Witness
Yes
Methodist
Yes
Non denominational
Yes
Presbyterian
Yes
Roman Catholic
Yes
Salvation Army
Yes
Seventh Day Adventist
Yes
Sikh
Yes
Spiritualist/New Age
Yes
The Church of Jesus Christ Latter-Day Saints
Yes
(Other comments)
Yes
We are able to accommodate our residents' spiritual needs as requested. A spiritual advisor, chaplaincy and church services are available.
Updated: 4 Apr 2022
Distances
Distances
Location
Distance
Details
Public Transport
0.00 Km
There is no public transport system in Ashburton. However, taxis can be arranged.
Shops
0.50 Km
A New World Supermarket and the main town shopping area are both less than a kilometre from Coldstream.
Mall
0.75 Km
Ashburton does not have a mall, however, the main shopping area is less than a kilometre from Coldstream.
Parks
0.50 Km
The Ashburton Domain has extensive gardens with an avery, bowling club and children's playground.
Library
0.50 Km
Public library within walking distance and in house library with large print books
Updated: 4 Apr 2022
Credentials & Membership
The Ministry of Health conducts regular audits of Residential Care Facilities. They can be found HERE.
215