Hospital
At a glance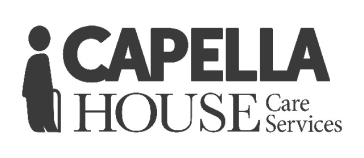 Vacancy

Soon

Name

Capella House

Category

Hospital

Address

Capella House
39 Bolton Street
Blockhouse Bay
Auckland 0600

Postal Address

Same as above

Region

Auckland

Phone

Fax

Email

Web
Personnel
Manager

Rena Brabant - 09 627 9780

Owner

Jo MacFarlane - 09 627 9780

Clinical Nurse Manager

Premla Singh - 09 627 9780
Other services

***2017 WINNER OF NZACA SMALL OPERATOR INDUSTRY AWARD***

***2018 SILVER IN NZACA SMALL OPERATOR INDUSTRY CATEGORY***

Capella House is committed to providing a home-like environment that delivers quality person centered care, dignity and respect for the people living here.

Please, feel free to drop in our facility to have a look at our home, or give our Facility Manager Rena McArthur a call on 09 627 9780 if you would like further information.
Service/Facility Details
Service/Facility Details
Detail
Status
Contract with DHB
Yes
Certification
Yes
ORA Applies
No
Updated: 20 Sep 2018
Bed and Vacancy Details
Bed and Vacancy Details
Detail
Status
Approximate number of beds at this level of care
16
Vacancy
Soon
Newly built extended hospital wing
Impending vacancy
Yes
Premium Room Charges
No
MOH Certification and Audit Report
View MOH certification and audit report (opens in a new tab)
Extra admission requirements due to COVID-19
Unknown
Updated: 17 Aug 2022
Testimonials
Testimonials
From Suzi: Dear Rena, I don't know where to begin... we cannot thank you enough for the love and care of Jimmy received at Capella House. I would like to mention all the names of the nurses, carers and cooks who showed him kindness and respect- but I'm afraid i might miss someone out. You have the most amazing staff- who became more than that over the time Jimmy was with you. The smiles, pats on the arm, words of encouragement or empathy, the dignity with which he was treated and the sadness of the staff - all went to show that it was more than a job that they do. Your words of kindness and support went a long way to comfort us as well. Please pass onto EVERYONE huge thank-yous and hugs. What amazing people you all are. We will forever be in your debt. Big hugs and love, Suzi and the family.
Updated: 10 Oct 2016
Personnel
Personnel
Type
Hours Per Week
Status
Details
Registered Nurse
Yes
Clinical Nurse Manager and 24 hour Registered Nurses. These nurses have vast experience in aged care, mental health nursing, dementia care, palliative nursing and quality systems
Nurse Practitioner
Yes
Enrolled Nurse
Yes
Healthcare Assistants/Caregivers
Yes
Our facility has a great team, many of whom have worked with us since we opened in 2015. We are staffed well above our contractual requirements and committed to providing the best possible standard of care.
Physiotherapist
Yes
Visits weekly
Occupational Therapist
Yes
Available as required
Diversional Therapist
Yes
We have an incredible Diversional Therapist who has been with our team since we opened. She is extremely passionate about providing entertainment, comfort and support for our residents living here.
Activities Co-ordinator
Yes
We have an incredible Diversional Therapist who has been with our team since we opened. She is extremely passionate about providing entertainment, comfort and support for our residents living here.
Hairdresser
Yes
Visits the first week of each month
Podiatrist
Yes
Visits every 6 weeks
Dietitian
Yes
Visits as required
Accredited Visitors
Yes
We have a great relationship with many community members including Blockhouse Bay Primary School, St Dominics Primary School, local churches, Make Moments dementia trust. We are keen on getting our residents out into the community where suitable, as well as getting different community groups to visit us.
Kaumatua
Yes
Chaplain/Spiritual Advisor
Yes
Bible group help by our diversional therapist and church volunteers every 2-3 days . Our local priest from St Dominics Church visits on a regular basis also.
Other Personnel
Yes
Updated: 21 May 2021
Respite, Carer Support or other Short Stay
Respite, Carer Support or other Short Stay
Respite, Carer Support or other Short Stay
Status
Details
Respite
Yes
Carer Support
Yes
Subsidised
Yes
Private Paying
Yes
Booking can be made in advance
Yes
Updated: 2 Nov 2015
Features
Features
Feature
Status
Details
May Bring Own Furniture
Yes
Single Rooms
Yes
Alcohol Permitted
Yes
Pets In Residence
No
Regular visits from SPCA
Phone Access In Own Room
Yes
This can be organised
Wifi
Yes
Cater for under 65 yrs with Disability
Yes
Lounges/seating areas
Yes
Primary Health Funded Short Term Care
Yes
Provide End of Life/Palliative Care
Yes
Palliative Care Contract
Yes
Day Programme for day stay clients
Yes
Outings
Yes
Residents Committee
Yes
Newsletter
Yes
Confused Residents
Yes
Smoking Permitted
Yes
Semi-Secure
Yes
Updated: 2 Nov 2015
Interests & Activities
Interests & Activities
Activity programme, Advocate, Age Concern, Alzheimer's Society, Art, BBQ, Bingo, Board games, Bowls, Canine friends, CMA, Communicare, Craft, Entertainers, Entertainment, Exercises, Fax, Happy Hour, Housie, Indoor Games, Jigsaw, Library, Lotto, , Newspaper reading, Parkinson's Society, Park, Picnic facilities, RSA, Senior Citizens, Sing-a-longs, Singing
Updated: 2 Nov 2015
Additional Information
Additional Information
Topic
Details
Staffing qualifications and details
Fully staffed 24/7 with Registered nurses
Details about meals
No set meal times
Updated: 2 Nov 2015
Languages Spoken
Languages Spoken
Language
Status
Details
Cantonese
Yes
Chinese
Yes
English
Yes
Maori - Te Reo
Yes
Other Details
No
Translators available as required
Updated: 31 Dec 2015
Religious/Spiritual Affiliations
Religious/Spiritual Affiliations
Religious/Spiritual Affiliations
Status
Details
(Other comments)
No
All religious groups welcome
Updated: 2 Nov 2015
Credentials & Membership
The Ministry of Health conducts regular audits of Residential Care Facilities. They can be found HERE.
11880