Brittany House Residential Care
At a glance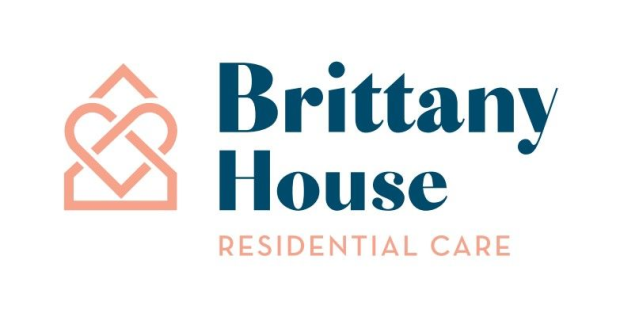 Vacancy

Yes

Name

Brittany House Residential Care

Category

Hospital

Address

Brittany House
221 Wolseley Street
Mayfair
Hastings 4122

Postal Address

Same as above

Region

Hawke's Bay

Phone

Email

Web
Personnel
Manager

Susan McDade - (06) 878 5606

Owner

TerraNova Homes & Care Ltd - 0800 00 55 11
Other services
Home is not a place, it's a feeling

You'll experience that feeling as soon as you walk through the doors of our historic home. It's a feeling we take pride in at Brittany House, the feeling that you're in the right home, a feeling that comes with care, people and soul.
- a home with a soul, with character
- offering the right care, at the right time
- with people who feel like family
Don't take our word for it, here are comments we have received recently regarding our care:
"It was obvious Mum and her holistic needs were at the centre of Brittany House's care"
"Thank you for your care, your honesty, your respect and your generosity to our Mum and our whole family from the moment we met"

Brittany House is a boutique 62 bed residential home in Hastings on an impressive 1.3 hectares of grounds offering:
- respite, rest home, hospital and palliative care
- flexible accommodation options including single, couple and companion rooms
- excellent resident-focused care provided by a dedicated clinical team
- a wide variety of services, activities, and indoor and outdoor spaces to help you create new routines and traditions
- AND we're a family that looks out for each other and looks out for you

Our bed rooms are all of an especially large size, and provide plenty of living space for added comfort. The large size of our rooms is unusual in Residential Care homes, and is just another great feature you'll enjoy at Brittany House.

Come visit and feel the difference of our home at Brittany House, we'd love to understand your needs and show you around our home.
Service/Facility Details
Service/Facility Details
Detail
Status
Contract with Te Whatu Ora
Yes
Certification
Yes
ORA Applies
No
Updated: 10 Sep 2020
Bed and Vacancy Details
Bed and Vacancy Details
Detail
Status
Approximate number of beds at this level of care
36
Vacancy
Yes
Premium charges may apply
Impending vacancy
No
Short stay considered
Yes
Premium Accommodation Charges
Some Rooms from $15.00/day up to $55.00/day as at 24 Nov 2023
MOH Certification and Audit Report
View MOH certification and audit report (opens in a new tab)
Extra admission requirements due to COVID-19
No
Updated: 11 Dec 2023
Testimonials
Testimonials
I have lived here for four years and enjoy every day. After all we are a family home – look after one another – if that is not love, what is? Here at Brittany House there are people coming here for the first time from other homes, but it's not long after moving in before friendships start up very quickly."
- James
Updated: 31 May 2021
Personnel
Personnel
Type
Hours Per Week
Status
Details
Registered Nurse
Yes
We have a highly capable team of RN's staffing Brittany House 24/7/365. The team is lead by Jacinda, our Clinical Manager, who is backed up by Lorraine (as Clinical Coordinator).
Enrolled Nurse
Yes
Healthcare Assistants/Caregivers
Yes
Our team of Healthcare Assistants treat our residents as family.
Physiotherapist
Yes
We have a large well appointed Physiotherapy room. We have a Physiotherapist who completes the assessment and planning with individual residents.
Occupational Therapist
Negotiable
Activities Co-ordinator
Yes
Rose works with all the residents and is based out of the centre for our social activities, The Hub. Van outings, sing alongs, crafts and visiting entertainment keep our residents days full and fun filled.
Hairdresser
Yes
We have a group of hairdressers and barber who visit and base themselves in our amazing new Salon. Many residents see the beauty treatments as a highlight of their week.
Podiatrist
Yes
As required, typically through monthly visits on-site.
Dietitian
Yes
We also have access to consulting dietitians for residents with particularly complex needs.
Kaumatua
Yes
Chaplain/Spiritual Advisor
Yes
We are visited weekly and set out to provide comfort and support for people of all faiths and beliefs.
Updated: 31 May 2021
Specialities or Areas of Expertise
Specialities or Areas of Expertise
Specialities or Areas of Expertise
Status
Details
Oxygen Management
Yes
Gastronomy/Nasogastric Management
Yes
Palliative Care (Contracted)
Yes
Our team work closely with the local hospice.
End of Life/Palliative Care
Yes
Wound Care
Yes
Diabetic Care
Yes
Continence Advice
Yes
Modern products and knowledge allow us to achieve great outcomes for residents who need assistance. In turn we are supported by expert continence advisors who regularly visit us.
Stomal Therapy
Yes
Stroke Rehabilitation
Yes
Tracheotomy Care
Yes
Infection Control
Yes
Surgical Followup
Yes
Clinical Management
Yes
Other Specialties
Yes
Updated: 21 Jan 2020
Respite, Carer Support or other Short Stay
Respite, Carer Support or other Short Stay
Respite, Carer Support or other Short Stay
Status
Details
Respite
Yes
Our respite and short stay residents can expect to enjoy the same great service we are known to provide for our long term residents. Come in, put your feet up, and enjoy being part of our family.
Other Short Stay Programme
Yes
We have a really vibrant day-care programme - and often find this service provides a transitional period for some clients as they build their confidence and trust in the new environment.
High Care Needs
Yes
Subsidised
Yes
Contracted services available.
Updated: 21 Jan 2020
Features
Features
Feature
Status
Details
May Bring Own Furniture
Yes
We would love you to personalise YOUR room at Brittany House. Most residents bring a few cherished items and many pictures to help tell us the story of their life.
Single Rooms
Yes
Yes, with a range of features but you will find they are consistently large and delightful rooms.
Shared Rooms
Yes
We have a limited number of these rooms - some residents love the company and activity that this style of accommodation can provide
Rooms suitable for a couple
Yes
We have a limited number of these rooms but they are always popular. It is not a problem if one of the couple is assessed at hospital level and the other at resthome.
Ensuite
Yes
Many of the hospital rooms have an ensuite for which there will be a small premium charge for these superior rooms. On the other hand, some residents don't need or cant use these facilities so are happy to use the staffed utilities.
Alcohol Permitted
Yes
Though as with everything in a residential community, we recommend moderation and respect for others.
Pets In Residence
Yes
We love having regular visits from a menagerie of pets from within the community.
Negotiate To Bring Own Pet
Yes
This may be arranged but do talk with us if this is particularly important to you and we will see how we can help.
Phone Access In Own Room
Yes
This can be arranged - though most residents find it more convenient to organise a personal mobile phone.
Wifi
Yes
We have free Wifi throughout the facility
Resident can adjust heating in own room
Yes
Cater for under 65 yrs with Disability
Yes
Lounges/seating areas
Yes
We have so many areas - we don't know where to start but they range from areas that can hold a party to those equally important 'quiet spots'.
Gay / LGBT IQ Friendly
Yes
Primary Health Funded Short Term Care
Yes
Provide End of Life/Palliative Care
Yes
We pride ourselves on offering exceptional End of Life Care for the resident and their Whanau
Palliative Care Contract
Yes
Day Programme for day stay clients
Yes
Outings
Yes
Our Activities Programme ensures that residents who are able, do get on outings frequently - and that those trips are to the places they want to get (be it the beach or the local café with the best cake!)
Whānau Room
No
May be available on request.
Māori Kaupapa
Yes
Residents Committee
Yes
Newsletter
Yes
Policy for management of challenging behaviour
Yes
Confused Residents
Yes
Rural Setting
Yes
Strictly speaking we are NOT rural but our 1.3ha of grounds backing on to the playing fields of St John's College certainly make it feel like that :)
Smoking Permitted
Yes
In designated outside areas.
Updated: 31 May 2021
Special Features
Special Features
Our 'Spanish mission' style building was constructed in a time that was less concerned with efficiency and economy hence we find ourselves blessed with a range of unusually large areas. Recently we have commissioned some amazing new activity zones that help make Brittany House truly special and we think you will genuinely be surprised and like:
* The permanent Indoor Bowling Green
* The dedicated Cinema
*The Mediterranean Courtyard
* Or perhaps you prefer to enjoy a coffee or juice at The Confessional Café ! (which is a great example of finding a new purpose for an older icon).
Updated: 31 May 2021
Interests & Activities
Interests & Activities
In a home where many residents live, it's important to us to celebrate your individuality, make you feel valued, and respect your contribution.

Whether you want to read, paint, enjoy the outdoors, or almost any other thing imaginable, our care focusses on creating an environment where you have both the time and support to do what makes you happy. Our activities program is designed to give you a way to be part of the social life in the home, and also to do what you enjoy.

Activities programs are daily events staff facilitate with residents based on their preferences. Upon admission, our Activities Coordinator will work with care staff to understand your needs, and incorporate your preferences into the overall activity program.

Our unique activities program is run on a daily basis, and planned a week in advance. This means our residents and families can see what activities we are planning, and even make special requests.

Our activities teams regularly organize mobility vans or other transport to take residents out for special events. Some residents have complex levels of care, making it difficult for them to participate in activities. In these cases, we make every effort to move beds and wheelchairs into communal or outdoor areas, and to do what we can.

Please ask your local Manager about how we can accommodate you preferences in our activities programs.

Updated: 14 Mar 2017
Additional Information
Additional Information
Topic
Details
What's included in your fees and what's not
We closely follow the industries policies and practises in our business and strive to be 'fair and reasonable'. Because everyone's needs are different, please enquire with our Facility Manager (Mrs Nicky Davies) for the specific details for your arrangements.
Staffing qualifications and details
Our friendly staff are on hand 24/7 to support our residents and provide companionship, respect, fun, and individualised care.
Details about meals
When we say "home cooked", we mean it! All meals are designed by professional chefs, and reviewed by a leading dietician. We can and do cater to all diets.
Associated Complexes
Brittany House Residential Care is part of the TerraNova Group - who have owned and operated aged-care facilities for over 20 years.
Updated: 21 Jan 2020
Languages Spoken
Languages Spoken
Language
Status
Details
Afrikaans
Yes
Dutch
Yes
English
Yes
Filipino
Yes
Hindi
Yes
Interpreter
Yes
Available on request
Māori - Te Reo
Yes
Updated: 21 Jan 2020
Religious/Spiritual Affiliations
Religious/Spiritual Affiliations
Religious/Spiritual Affiliations
Status
Details
Non denominational
Yes
All faiths are welcome
(Other comments)
Yes
The building at Brittany House had a proud heritage as a catholic care facility. However it was bough by TerraNova in 2004 and has not had any religious affiliation since then - though we all love the 'grace and aroha' that its past adds to the facility today.
Updated: 21 Jan 2020
Distances
Distances
Location
Distance
Details
Public Transport
2.00 Km
In the centre of Hastings. We also have a mobility scooter able to be booked and used by arrangement. For urgent transport, Brittany House has its own van and car.
Shops
0.50 Km
A full range of food & Beveridge and convenience shops are nearby
Mall
2.00 Km
Hastings City Mall
Parks
0.50 Km
To the fabulous Splash Planet water park and surrounding parklands of Windsor Park itself.
Library
2.00 Km
To Hastings War Memorial Library
Updated: 21 Jan 2020
Credentials & Membership
The Ministry of Health conducts regular audits of Residential Care Facilities. They can be found HERE.