Archer Home Charitable Trust
At a glance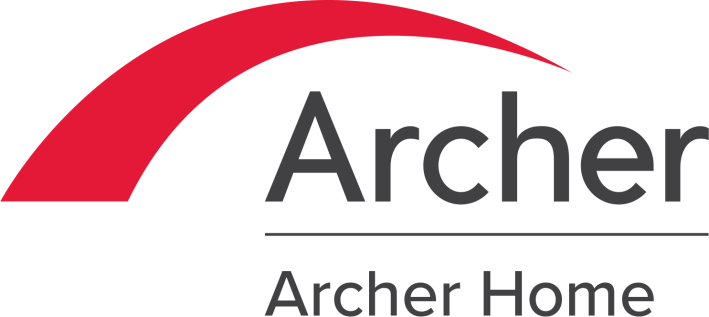 Vacancy

Yes

Name

Archer Home Charitable Trust

Category

Hospital

Address

166 Colombo Street
Sydenham
Christchurch 8023

Region

Canterbury

Phone

Fax

Email

Web
Personnel
Manager

Kathy Reece - (03) 943 6006

Owner

Archer Memorial Baptist Home Trust
Other services
We warmly welcome you to consider joining our 'Archer family'.

'Living life...loving life' is our motto. We have a desire that everyone who joins our family, not only 'lives life' but is enjoying themselves that they really 'love life' once again.

We take pride in creating a loving atmosphere for everyone who is involved with Archer, and that's why some of our caring staff have been here for many years.

We've also celebrated over 55-years of serving people in this community, so why not come and have a look at what we have to offer.
Service/Facility Details
Service/Facility Details
Detail
Status
Contract with Te Whatu Ora
Yes
Certification
Yes
ORA Applies
No
Updated: 11 Oct 2022
Bed and Vacancy Details
Bed and Vacancy Details
Detail
Status
Approximate number of beds at this level of care
25
Vacancy
Yes
Impending vacancy
Yes
Short stay considered
Yes
Premium Accommodation Charges
Some Rooms from $27.50/day as at 15 Aug 2023
MOH Certification and Audit Report
View MOH certification and audit report (opens in a new tab)
Extra admission requirements due to COVID-19
No
Updated: 8 Dec 2023
Testimonials
Testimonials
Current Food Safety Plan ( HACCP's)

FSA Exemption status

ACC Workplace Safety Management Practices Tertiary Level

Australasian Benchmarking Member
Updated: 11 Oct 2022
Personnel
Personnel
Type
Hours Per Week
Status
Details
Registered Nurse
168
Yes
Enrolled Nurse
80
Yes
Healthcare Assistants/Caregivers
Yes
Physiotherapist
8
Yes
On The Go Physio provides physio assessment and treatment on Wednesdays. On Monday and Wednesday there is a physio assistant on site.
Occupational Therapist
Negotiable
Social Worker (on site)
Negotiable
Diversional Therapist
Yes
Mrs Katrina Rushton
Activities Co-ordinator
40
Yes
Mrs Katrina Rushton, has been involved with Archer for over 10-years, and has attained the National Certificate in Diversional Therapy.
Hairdresser
Yes
Here every week.
Podiatrist
Yes
Here every four weeks.
Dietitian
Negotiable
Our menus are reviewed by a dietician. Canterbury Dieticians provide menu and resident nutritional oversight 6 monthly.
Accredited Visitors
Yes
Family of highly valued volunteers offer a range of services from visitation to hand massage to floral arranging, etc.
Kaumatua
Negotiable
We have a Maori chaplain who visits regularly.
Chaplain/Spiritual Advisor
20
Yes
Rev Wendy Robinson, Rev Barry Williams and Bronwyn Pollock are employed by Archer to provide a range of Chaplaincy and Pastoral support to everyone involved at Archer.
Other Personnel
Yes
A great team of caregivers, catering, cleaners, admin and property staff, many of whom have been here for a number of years Our people are our greatest asset.
Updated: 11 Oct 2022
Specialities or Areas of Expertise
Specialities or Areas of Expertise
Specialities or Areas of Expertise
Status
Details
Oxygen Management
Yes
With support from the CDHB
Wound Care
Yes
Provided through Nurse Maude
Continence Advice
Yes
Infection Control
Yes
Clinical Management
Yes
Other Specialties
Yes
We have a strong network of support services.
Updated: 11 Oct 2022
Respite, Carer Support or other Short Stay
Respite, Carer Support or other Short Stay
Respite, Carer Support or other Short Stay
Status
Details
Respite
Yes
Subsidised
Yes
Private Paying
Yes
Booking can be made in advance
Yes
Updated: 11 Oct 2022
Features
Features
Feature
Status
Details
May Bring Own Furniture
Yes
We encourage people to make their room as homely as possible.
Single Rooms
Yes
All are single rooms, with 38 rooms having an ensuite.
Ensuite
Yes
38 rooms provided.
Pets In Residence
Yes
Absolutely! We are a 'Home' and currently have two residents cats, some fish and regular visits from friendly dogs.
Negotiate To Bring Own Pet
Yes
We will consider all animals on a 'good behaviour' agreement, but we do ask that they have approval from the General Manager first.
Phone Access In Own Room
Yes
Free Phone service to each room available for incoming calls. Outgoing calls charged on a monthly rate that is discounted off the normal retail rate. No installation/connection charges occur either.
Wifi
Yes
Wifi is available at a small charge.
Resident can adjust heating in own room
No
Centralised heating monitoring system. Each room can be altered individually to cater for personal needs.
Cater for under 65 yrs with Disability
Yes
Where possible we would consider this, but a special exemption would need to be attained.
Lounges/seating areas
Yes
Several lovely spacious areas over looking gardens. One lounge has just recently been repainted and new soft lighting installed. Large screen TV's are in both lounges. Plenty of outside seating areas.
Primary Health Funded Short Term Care
Yes
Outings
Yes
Variety of outings scheduled each week.
Whānau Room
Yes
Jasmine Lounge
Māori Kaupapa
Yes
Archer's values parallel many Maori values.e.g. Karakia, Whanau support, Maanakitanga are all considered important.
Residents Committee
Yes
We have a weekly 'Residents Forum', where residents contribute to the daily running of their Home
Family Committee
No
Families are just part of the place, and we interact on a personal basis day by day.
Newsletter
Yes
Policy for management of challenging behaviour
Yes
Close involvement with families and Health Specialists.
Smokers Room
Yes
Outside covered area overlooking a garden.
Smoking Permitted
Yes
In the smoking area, NOT in the home itself.
Semi-Secure
Yes
Private, well enclosed, security patrols each night.
Updated: 11 Oct 2022
Special Features
Special Features
Archer Care is renouned for its genuine care of its residents and staff for over 55 years.
It has a Christian heritage but welcomes all people to join our Archer family.

We are focussed on creating a home, not a rest-home institution, for our residents.
We focus on providing 'resident-directed support', where residents have the say in how our Archer Home will be run.
We don't just provide care for the clinical needs of a resident, but take an holistic approach. The whole person matters.
Nurturing the Human spirit, not just the human body.
Come and talk to us about it, we'd love to show you how much our residents are enriched by our approach to life here!

Archer also has buffet-styled dining for residents and family/friends. Come at the time you want and enjoy the selection from our buffet for your meal. Dining at Archer is a lovely, relaxed and enjoyable experience.

The Archer Leisure Centre, including a heated indoor swimming pool, spa pool, gym, cafe, auditorium and library is for our residents, families and staff to enjoy.

Nestled also in the complex is our Archer Retirement Village with a range of independent-living villas for our Retirement Community.
Archer also owns Linrose Retirement Village in Linwood, Thorrington Retirement Village in Beckenham and Maryville Courts in the city.
Updated: 11 Oct 2022
Interests & Activities
Interests & Activities
'Living life...loving life' is our theme. We want our people to really enjoy their life at Archer, so much so, that they start to love life again!

We run popular weekly activities - 'favourites' like Housie, bowls, library, van outings, then there are the special events like a mid-winter dinner, Christmas and Easter celebrations, and our Annual Archer 'Chocolate Fish' Resident-Celebration Awards dinner.

Did you know we even run our own Archer Adventure Tours?
Day trips visiting Hanmer Springs, Akaroa and Arthurs Pass, to name just a few.
Our Annual Camps, include two-nighters for those less mobile, and up to week-long camps to places around the South Island.
Recently we travelled to Lake Tekapo and Aoraki/Mt Cook; as well as Wellington and Dunedin for a week-long trip for our more mobile people.
Updated: 11 Oct 2022
Additional Information
Additional Information
Topic
Details
What's included in your fees and what's not
Our fees are comparable with other places of similar nature.
Staffing qualifications and details
Our staff are our greatest asset. We have a low staff turnover with many of our staff being members of the Archer family for years, often spanning generations They are always willing to go the extra mile to ensure our residents are well looked after. Our caregiver's are involved in the ACE training to ensure we provide quality care and support to all our residents. Interestingly, we have very little staff turnover, as the Archer Village is like one big family. We're all interested in helping and supporting each other. All our staff undergo continual training from achieving the ACE certificate and comprehensive first aid certificate (which we pay for). We run monthly In-service and In-house training sessions to keep everyone informed of changing trends and new skills that need to be learnt.
Details about meals
Our meals are varied, with great pride being taken to present them nicely. We cater for specific needs, like diabeties, etc. We review our menu 6-weekly.
Associated Complexes
As well as our rest home, we have independent living - one and two bedroom villas available at Archer Village, two bedroom villas available at Linrose Village, one and two bedroom villas and studio units at Thorrington Village and two bedroom villas and apartments at Maryville Courts.
Updated: 11 Oct 2022
Languages Spoken
Languages Spoken
Language
Status
Details
English
Yes
Updated: 11 Oct 2022
Religious/Spiritual Affiliations
Religious/Spiritual Affiliations
Religious/Spiritual Affiliations
Status
Details
Anglican
Yes
Baptist
Yes
We employ our own Archer Chaplain.
Christian
Yes
We hold two Devotional Services weekly, and a Sunday Service weekly as well.
Denominations/Faiths represented
Yes
All the Christian denominations are supported.
Inter denominational
Yes
Ministers from various denominations lead our church services.
Methodist
Yes
Non denominational
Yes
All the Christian faiths are supported.
Presbyterian
Yes
Roman Catholic
Yes
Salvation Army
Yes
Seventh Day Adventist
Yes
(Other comments)
Yes
We have a Christian heritage, support the Christian faith, and employ our own Chaplain.
Updated: 11 Oct 2022
Distances
Distances
Location
Distance
Details
Public Transport
0.05 Km
Bus stops outside our main entrance.
Shops
0.20 Km
Shopping village outside main entrance.
Mall
1.00 Km
Short bus trip to Mall.
Parks
0.75 Km
Parks and streams nearby.
Library
0.50 Km
Christchurch South Library is nearby.
Updated: 11 Oct 2022
Credentials & Membership
The Ministry of Health conducts regular audits of Residential Care Facilities. They can be found HERE.