Nurse Maude - Community Nursing (Canterbury)
At a glance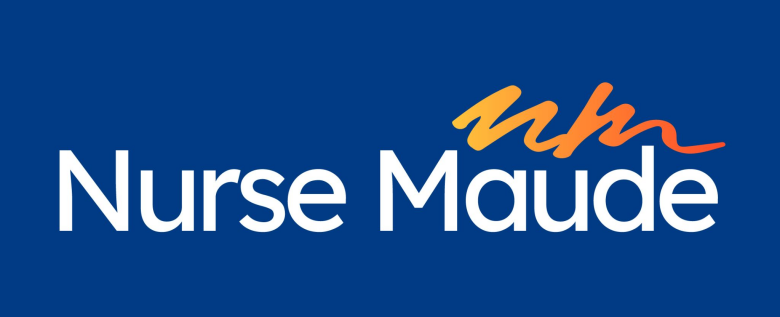 Name

Nurse Maude - Community Nursing (Canterbury)

Category

Home help & personal care

Address

Corporate Office
McDougall House
24 McDougall Avenue
Merivale
Christchurch

Region

Canterbury

Phone

Email

Web
Personnel
Manager

District Nursing Service Manager - (03) 375 4200
Other services
Community Nursing

Our teams of Registered Nurses, Enrolled Nurses and Health Care Assistants provide a comprehensive nursing service, collaborating with GP's, Practice Nurses, ACC, specialist services and consultants.
Services provided:
• Wound care
• Compression bandaging
• Negative pressure wound therapy
• Continence management (catheter and bowel)
• Medication management
• Palliative care and support
• End of Life cares
• Community I.V therapy
• Heart Failure monitoring
• Tunnel Drain management

Acute Demand Liaison Service
The Acute Demand Liaison team works with Christchurch Hospital's Acute Demand Service to assess patient suitability for an early discharge. Services include short term intravenous antibiotics, cellulitis treatment and heart failure monitoring.
Home Dialysis Service
Working with the Home Dialysis Unit at Christchurch Hospital, the Nurse Maude community haemodialysis service assists patients in their homes.
Care ranges from needling and connection so patients can manage their own dialysis, to a full service which includes needling, connection, assessment during the dialysis period, connection and cleaning after dialysis has finished.
If you need assistance with dialysis or think you would benefit from this service, contact the Home Dialysis Unit on 03 364 0610 or Nurse Maude.

Specialty Clinics
Clinic Hours: 8:00am - 5:00pm, Monday to Friday (by appointment only)

Stomal Therapy
Information, advice and support is available if you have, or are expecting to have a stoma. Stomal therapy supports you to live with a stoma independently, comfortably and with dignity.
The comprehensive service includes education prior to surgery, visits (in hospital and at home after discharge), arranging ostomy equipment, appliances and/or stomal supplies, clinics for regular checks and assessments, access to a dietitian and referral to other health professionals and agencies.

Complex Wound Service
Nurses assess, manage and advise on chronic, complex wounds and leg ulcers in our specialist wound care clinics. They also provide care plans, follow-up and prevention programmes such as compression hosiery. A dietitian is available if required.
We also provide consultation and advice to GP's, community and practice nurses, rest homes and private hospitals.

Continence Service
We provide support, assessment, treatment and education for anyone over four years of age with a continence issue, including difficulty getting to the toilet on time, frequent visits to the toilet, bladder leakage when coughing, sneezing or exercising, or bowel leakage.

Infusion Services
The Infusion Service provides support to patients requiring intravenous access for infusions such as antibiotic therapy and Aclasta. Services are provided at our Merivale-based clinic, but alternative arrangements can be made if required.

Diabetes Service
Providing support and information to general practice for managing people with Type 2 diabetes in the community, including assistance with the start of insulin or changes in medication. The service provides access to specialist nurses and a dietitian. Appointments are by arrangement in partnership with your GP Practice.

School Based Nursing Service
School based nurses provide access to health services in Decile 1, 2 and 3 secondary schools, alternative education facilities and teen parent units in conjunction with other primary and secondary services.
Nurses provide universal health, disability and youth development checks such as the HEADSSS assessment, promotional health campaigns and individual health services within the schools.

Paediatric Service
Those experiencing ongoing health issues with children can access our Paediatric Service by referral from their doctor. Our team includes a Paediatric Clinical Nurse Specialist, Paediatric Dietitian and Complex Children's Respite Care Coordinator.
Suburbs/Districts/Towns Serviced
Suburbs/Districts/Towns Serviced
Urban Christchurch, Lincoln and surrounds, Rangiora and surrounds
Updated: 16 May 2022
Personal Assistance
Personal Assistance
Type
Self Funded
Subsidised
After Hours
Registered Nurse (eg Wound Care, Medication)
No
Yes
Yes
Updated: 12 May 2022
Specialities or Areas of Expertise
Specialities or Areas of Expertise
Specialties or Areas of Expertise
Status
Details
Palliative Care Contract
Yes
End of Life/Palliative Care
Yes
Dialysis
Yes
Wound Care
Yes
Diabetic Care
Yes
Continence Advice
Yes
Stomal Therapy
Yes
Surgical Followup
Yes
Dietary Advice
Yes
Community Health Nursing
Yes
Other Specialties
Yes
Updated: 12 May 2022
Domestic Assistance
Domestic Assistance
Type
Self Funded
Subsidised
After Hours
Home Help (Housework/Cleaning etc.)
No
No
No
See our homecare page
Updated: 12 May 2022
Credentials & Membership
After Hours
After Hours
After Hours
Status
Details
After Hours
Yes
By arrangement
Updated: 12 May 2022
Access
Access
Access
Status
Details
Easy access
Yes
Updated: 12 May 2022
Specialities or Areas of Expertise
Specialities or Areas of Expertise
Specialities or Areas of Expertise
Status
Details
Palliative Care (Contracted)
Yes
End of Life/Palliative Care
Yes
IV Antibiotic Capability
Yes
Dialysis
Yes
Wound Care
Yes
Diabetic Care
Yes
Continence Advice
Yes
Stomal Therapy
Yes
ACC Rehabilitation
Yes
Infection Control
Yes
Community Health
Yes
Other Specialties
Yes
Updated: 12 May 2022