Home help & personal care
At a glance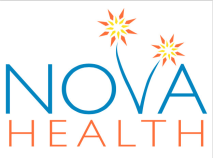 Name

Nova Health

Category

Home help & personal care

Address

14 Wilson Street
Leamington
Cambridge 3434

DHBS

Bay of Plenty, Northland, Waitemata, Auckland, Counties Manukau, Waikato, Bay of Plenty, Lakes, Tairawhiti, Taranaki, Whanganui, Hawke's Bay, Wairarapa, MidCentral, Capital & Coast, Hutt Valley

Phone

Fax

Mobile

Email

Web

Facebook
Personnel
Owner

Samuel Mackenzie - 021 075 1716

Owner:

Andrew McCathie - 027 556 0833
Nova Health is a nursing and caregiving service with a special passion for palliative care, we also provide nursing and caregiving staff for a range of care environments including rest homes, hospitals, Hospice and more.

Our staff are passionate about specialising in palliative care and in-home services. We believe people should be able to choose where they spend their last days, if someone wants to stay in their own home, they should. Not only that but they should have all the support and care they need while there.

Nova Health is all about working extremely closely with our clients, and tailoring care to suit your needs.

Please see our website for more information www.novahealth.co.nz send us an email info@novahealth.co.nz or give us a call on 0800 896 772.
Testimonials
Testimonials
Please visit our website to see all our testimonials
http://novahealth.co.nz/all-testimonies/
Updated: 27 Aug 2021
Service Description
Service Description
Nova Palliative Care:
Nova Palliative Care brings the specialist skills and expertise of providing palliative care needs right into your home. It means you or your loved ones can stay among friends and family, within comfortable, familiar surroundings.

We work in a very close partnership with local Hospices, family, GP's, District Health Boards the district nurses to help provide the best care for each individual and their family. It also ensures everyone, family and client, are as comfortable as possible with any arrangements.

Our team provides care for the whole person. We aim to help meet the physical, emotional and spiritual needs of you and your family.

We are a specialist care nursing agency. We are not a nursing agency with a specialist team, we are an entirely dedicated palliative care agency.

All Nova Palliative Care healthcare assistants are trained specially in palliative care. Our registered nurses are all experienced in palliative care and, along with the healthcare assistants receive regular education updates.
Updated: 27 Aug 2021
Suburbs/Districts/Towns Serviced
Suburbs/Districts/Towns Serviced
Currently Nova services the wider Waikato, Auckland, Bay of Plenty and Lakes District Health Board regions. Though we do occasionally have staff who aid to look after clients in adjoining districts.
Updated: 27 Aug 2021
Personal Assistance
Personal Assistance
Type
Self Funded
Subsidised
After Hours
Registered Nurse (eg Wound Care, Medication)
Yes
Negotiable
Yes
Hospice
Yes
Yes
Yes
Attendant Care (ACC)
Yes
Negotiable
Yes
Sitter Service/Companions
Negotiable
Negotiable
Negotiable
Live In Care (24 Hr)
Yes
Negotiable
Yes
Personal Care (Showering, Dressing)
Yes
Negotiable
Yes
Updated: 27 Aug 2021
Specialities or Areas of Expertise.
Specialities or Areas of Expertise.
Specialities or Areas of Expertise.
Status
Details
End of Life/Palliative Care
Yes
Nova Health is a specialist End of Life/Palliative Care nursing agency. Working closely with Hospices, District Health Boards and local GP's we aim to provide a wrap around service which is second to none.
Tracheotomy Care.
Yes
Clinical Management
Yes
Dementia Care
Yes
Community Health Nursing
Yes
Other Specialties.
Yes
We have a range of nurses and healthcare assistants who specialize/sub-specialties in a range of areas such as pediatrics and neurological conditions in addition to their palliative care training.
Updated: 27 Aug 2021
Languages Spoken
Languages Spoken
Language
Status
Details
Chinese
Yes
English
Yes
Fijian
Yes
Filipino
Yes
Hindi
Yes
Mandarin
Yes
Maori - Te Reo
Yes
Updated: 27 Aug 2021
11858