Nova Health
At a glance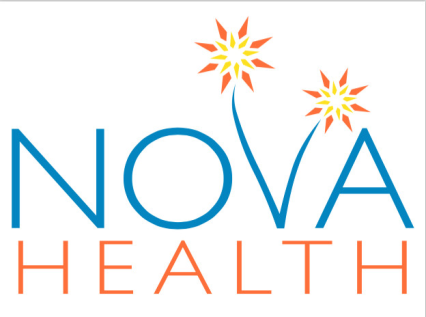 Name

Nova Health

Category

Home help & personal care

Address

14 Wilson Street
Leamington
Cambridge 3434

Regions

Waikato, Northland, Waitemata, Auckland, Counties Manukau, Bay of Plenty, Lakes, Tairawhiti, Taranaki, Whanganui, Hawke's Bay, Wairarapa, MidCentral, Capital & Coast, Hutt Valley

Phone

Fax

Mobile

Email

Web

Facebook
Personnel
Manager

Helena Vatovec - 021 143 0253

Owner

Samuel Mackenzie - 021 075 1716

Owner

Andrew McCathie - 027 556 0833
Nova Health is a specialist healthcare agency that works alongside many rest homes and hospitals within your community. We also work with private clients to assist with specialist care at home, particularly palliative care.

With a large network of highly trained professional nurses, healthcare assistants and clinical staff, we have a range of skills that can complement almost any situation or environment.

At Nova Health we focus on keeping it simple, personal and being the best at what we do. Our highly experienced staff provide wrap-around care to suit your unique situation and environment. We are a boutique agency with an emphasis on personal service and quality care.

Please see our website for more information www.novahealth.co.nz send us an email info@novahealth.co.nz or give us a call on 0800 896 772.
Testimonials
Testimonials
Donnelle from Cambridge:

Nova Health provided my family with a level of care and compassion that made Mums last month's calming and peaceful.

Mum was diagnosed with MND and the downward spiral happened very quickly. We moved mum into a lovely private rest home but it became apparent within a month that she needed more than the hospital level care could provide. They did all they could and were exceptional to mum but mum required 24/7 constant assistance, not just for her physical needs (she quickly lost the use of all her fine motor skills, she couldn't even push the emergency button) but also her emotional needs. She was also anxiousness and stressed, something that comes with still having a sharp mind trapped in a body that doesn't work anymore.

Nova Health were able to provide an exceptional level of experienced carers that took care of mums needs not just physically but also emotionally. They were able to accommodate and anticipate mums needs from day shift to 24/7 shifts. We all live overseas, Dad had passed away a few years ago, having Nova Health Carers allowed us to continue to communicate with mum when we were not with her back in our home countries by face time/skype, they would hold the phone for mum to see us and us her, they understood mums slurred speech and could interpret for us, additionally they provided additional levels of care with massage and goal setting, reading to her, helping her write cards and letters to allowed her communication to continue through them and most importantly be a voice for mum as she could not communicate any longer. Their experience showed through when they could guide the nurses on the best ways of interaction or attending to her needs that they may have missed simply because they could not spend the same amount of time that the Nova staff could.

In the final stages, they understood mums illness (MND) well and knew the signs to ensure we were there with mum in her final weeks, to ensure she was never alone and cared for every minute of every day. They helped us transition and get our heads around it and were a calming presence in the room not just for mum but for us also.

I have no hesitation in recommending Nova Health and can't thank them enough for the level of care they provided to mum in her last months with us.


Please visit our website to see all our testimonials:
http://novahealth.co.nz/all-testimonies/
Updated: 12 Sep 2022
Service Description
Service Description
In-Home Care:
At Nova Health we work around what best suits you. This may include help at home or additional support within a rest home or hospital.

Difficult choices:

It is a difficult decision to ask for help in your own home. Therefore we aim to provide you with exactly the help you need, without encroaching on your personal space.

A comprehensive care plan is provided, making you the center of our tailored experience. Feel free to talk to our nurse and care staff at any stage about your care and if there are any changes you'd like to make. The flexibility of our service means absolute peace of mind.

What we offer:
The help we can provide includes (but is not limited to):

Personal care – toileting help, washing, bathing, dressing and transferring.

Convalescent care and rehabilitation – continued support with wound care, pain management, exercising and motivation.

Home help – keeping the routine at home going, including everything from washing and vacuuming to gardening.

Companionship – looking after your personal well-being and an ear to listen when required.

Additional support within current care environments – this is called 'specialing' and allows extra support and care over-and-above what a facility can provide.

Transportation – help with larger travel plans either nationally or internationally, where guidelines require support with any medical issues that may arise.

and Palliative Care:

This is our specialty and we pride ourselves on being the best.

You have a choice….

Staying at home or within a familiar environment, close to friends and loved ones seems an obvious choice. Life for palliative patients is precious and being able to make the most of it means more quality time together.

Our close ties with Hospice and healthcare professionals means there's no compromise in care provided. A one on one approach ensures a personal touch that can make all the difference.

What we can offer:
Each family and situation is unique. You can use us as much or as little as you desire. When your requirements change, we'll change with you. We offer nurses and caregivers from 4 hours to 24 hours a day depending on what you require and the complexity of care necessary.

Respite care and carer support is also an important part of palliative care and ensures family members aren't overwhelmed or exhausted. A portion of these care requirements may even be funded to help lessen the cost to you. (Please refer to our 'Funding possibilities' section.)

Expertise when you need them:
All Nova Health palliative nurses and caregivers are trained in palliative care. Regular professional development and training is offered to our staff to ensure continued competency at the highest level.

What to expect:
Put simply – you can expect the best.

We have a wide range of healthcare professionals available who are skilled in all aspects of care.

Nova Health has a special relationship with local hospices, District Health Boards and other specialist care providers. This close relationship allows our staff to keep up-to-date with best practice and helps smooth your care journey.

We will endeavor to fit around you as best we can. Our staff are extremely flexible and their experience means they can aid in advising you in making care related decisions.

We do request that no shifts are less than four hours. This is in fairness to our staff and allows time for us to do what we do best and provide you with quality care.

Nova Health like to take a personal approach to providing care and build strong relationships with all our clients.. Furthermore, we keep things simple – no strange charges or complicated rates that are difficult to understand.

If this sounds like it would suit you or a loved one, please get in touch.
Updated: 12 Sep 2022
Suburbs/Districts/Towns Serviced
Suburbs/Districts/Towns Serviced
Currently Nova Health services the wider Waikato, Auckland, Bay of Plenty and Lakes District Health Board regions.

We do occasionally have staff who travel to look after clients in adjoining districts and we are always expanding our horizons. If you need help in an area not listed, get in touch and we will see what we can do.
Updated: 12 Sep 2022
Personal Assistance
Personal Assistance
Type
Self Funded
Subsidised
After Hours
Registered Nurse (eg Wound Care, Medication)
Yes
Negotiable
Yes
Hospice
Yes
Yes
Yes
Attendant Care (ACC)
Yes
Negotiable
Yes
Carer Support
Yes
Negotiable
Yes
Sitter Service/Companions
Negotiable
Negotiable
Negotiable
Live In Care (24 Hr)
Yes
Negotiable
Yes
Personal Care (Showering, Dressing)
Yes
Negotiable
Yes
Updated: 12 Sep 2022
Specialities or Areas of Expertise
Specialities or Areas of Expertise
Specialties or Areas of Expertise
Status
Details
End of Life/Palliative Care
Yes
Nova Health is a specialist End of Life/Palliative Care nursing agency. Working closely with Hospices, District Health Boards and local GP's we aim to provide a wrap around service which is second to none.
Wound Care
Yes
Subject to availability of specialist healthcare staff.
Diabetic Care
Yes
Subject to availability of specialist healthcare staff.
Continence Advice
Yes
Subject to availability of specialist healthcare staff.
Stroke Rehabilitation
Yes
Subject to availability of specialist healthcare staff.
Tracheotomy Care
Yes
Subject to availability of specialist healthcare staff.
Clinical Management
Yes
Subject to availability of specialist healthcare staff.
Dementia Care
Yes
Subject to availability of specialist healthcare staff.
Occupational Therapy
Yes
Subject to availability of specialist healthcare staff.
Diversional Therapy
Yes
Subject to availability of specialist healthcare staff.
Community Health Nursing
Yes
Subject to availability of specialist healthcare staff.
Other Specialties
Yes
We have a wide range of healthcare professionals we work with at any one time. Ask us and we can let you know if we are able to help.
Updated: 12 Sep 2022
Domestic Assistance
Domestic Assistance
Type
Self Funded
Subsidised
After Hours
Home Help (Housework/Cleaning etc.)
Negotiable
Negotiable
Negotiable
Ask us and we will let you know if we can help.
Shopping Assistance
Negotiable
Negotiable
Negotiable
Ask us and we will let you know if we can help.
Transport Assistance
Negotiable
Negotiable
Negotiable
Ask us and we will let you know if we can help.
Updated: 12 Sep 2022
Payment
Payment
Payment
Status
Details
Payment required
Yes
Subsidy may be available
Yes
Updated: 12 Sep 2022
Languages Spoken
Languages Spoken
Language
Status
Details
Chinese
Yes
English
Yes
Fijian
Yes
Filipino
Yes
Hindi
Yes
Mandarin
Yes
Māori - Te Reo
Yes
Updated: 12 Sep 2022
Credentials & Membership
Credentials & Membership
Credentials & Membership RC
Status
Details
Police checked
Yes
Other details
Yes
Nova Health are subject to the Health and Community Support Sector Standards. This is the same certification as all care facilities must have and provides strict audit standards.
Updated: 12 Sep 2022