Home help & personal care
Griffin Healthcare (serving Hamilton and Waikato)
At a glance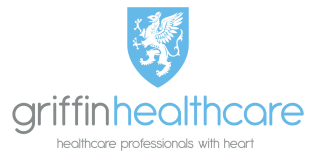 Name

Griffin Healthcare (serving Hamilton and Waikato)

Category

Home help & personal care

Address

14 Aspenleigh Drive
RD3
Tamahere 3283

DHB

Waikato

Phone

Fax

Email

Web

Facebook
Personnel
Managing Director

Angie Millar - 0210301839

Manager

Laura Kate Blake - 07 8565504
"Healthcare Professionals with Heart". To us it's not just a slogan; it's the very essence of what we do. We know our patients. We understand the anxiety, the fear, the uncertainty and the vulnerability that goes hand-in-hand with the decision to engage nursing support. So we care deeply that our patients are made to feel secure, satisfied, respected and, above all, cared for.

Griffin Healthcare is a privately-run family business offering a full range of care and nursing support, placing the welfare of its customers at the centre of everything it does.

We provide highly-trained care and nursing staff on a full-time or part-time basis and guarantee the highest quality of care. With over 100 Registered Nurses, Enrolled Nurses and Caregivers available 24 hours a day, seven days a week, we have the right people available to meet your needs - even at the shortest notice.

Managing director and founder Jo Wilde has been supplying high-quality nursing and care support to homes, hospitals, aged care facilities and social service organisations throughout the Waikato since 2003. She hand-picks the nurse or caregiver assigned to each and every Griffin Healthcare customer, personally ensuring the right mix of skills and temperament to suit specific needs and circumstances.

Every day people are letting us into their lives on a very personal level. We take that to heart.

Testimonials
Testimonials
" I just wanted to email you and say thanks so much to your company for the efficient manner in which you were able to react to my care needs.

Also a big thanks to Linda for her care. She was great not only to have at home, but also the way she fitted in with Dave and I was fantastic. She was concerned, very organised and very efficient. She was also able to make me feel at home when washing me – something I was certainly not used too.

You are certainly very lucky to have an employee such as her.

Thanks again to your company and of course Linda.

All the best. R Graham, Hamilton "

Updated: 15 Dec 2011
Service Description
Service Description
Established in 2003, Griffin Healthcare is one of New Zealand's leading Nursing Agency and the Waikato's most trusted Healthcare provider.

We provide professional nursing service on a full or part-time basis for:

Private Homes
Residential Care Homes
Social Service Organisations
Hospitals

Our team includes Registered Nurses, trained HCA's and domestic staff, and provides a comprehensive range of services including:

Nursing
Healthcare Assistants
Kitchen Duties
Cleaning
Updated: 15 Dec 2011
Suburbs/Districts/Towns Serviced
Suburbs/Districts/Towns Serviced
Cambridge
Hamilton
Huntly
Kihikihi
Matamata
Morrinsville
Ngarawahia
New Plymouth
Ohaupo
Paeroa
Tamaranui
Tauranga
Te Aroha
Te Awamutu
Te Kuiti
Thames
Tokoroa
Updated: 15 Dec 2011
Personal Assistance
Personal Assistance
Type
Self Funded
Subsidised
After Hours
Registered Nurse (eg Wound Care, Medication)
Yes
No
Yes
Hairdresser (Home Visits)
Negotiable
No
Negotiable
Carer Support
Yes
No
Yes
Sitter Service/Companions
Yes
No
Yes
Live In Care (24 Hr)
Yes
No
Yes
Personal Care (Showering, Dressing)
Yes
No
Yes
Updated: 15 Dec 2011
Specialities or Areas of Expertise.
Specialities or Areas of Expertise.
Specialities or Areas of Expertise.
Status
Details
End of Life/Palliative Care
Yes
Updated: 15 Dec 2011
Domestic Assistance
Domestic Assistance
Type
Self Funded
Subsidised
After Hours
Meals (Frozen)
Yes
Yes
Yes
Our home help person can create meals with you, or for your for if necessary. They can freeze them so you can eat healthy and easily all week!
Meals (Fresh or Hot)
Yes
Yes
Yes
Our home help person can come in and help you cook your meals, or cook them for you.
Home Help (Housework/Cleaning etc.)
Yes
Yes
Yes
We need to check you are applicable for funding.
Shopping Assistance
Yes
Yes
Yes
Transport Assistance
Yes
Yes
Yes
Updated: 2 May 2011
Credentials & Membership
10448