Connect Care
At a glance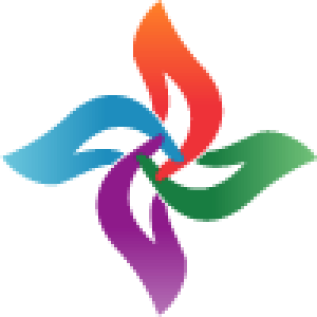 Name

Connect Care

Category

Home help & personal care

Postal Address

Same as above

Region

Bay of Plenty

Phone

Mobile

Email

Web
Personnel
Manager

Mhairi Aitchison - Dowling - 07 541 0154

Owner

Mhairi Aitchison - Dowling

Service Coordinator

Annette Walmsley
Photos

Map
Reviews
Connect Care provides professional quality support services, tailored to meet your individualised needs and lifestyle. We offer a range of flexible home based and community support services, from a minimum of 2 hours support to overnight and 24 hour care. We provide person centred care to maximise and maintain your independence and enhance your quality of life.

We are committed, compassionate and reliable and recognise the importance of consistency. We endeavour to ensure the same health care worker supports you at each visit. All our support staff are carefully selected, experienced and committed to providing quality care and support. We can provide you with care on the days that you choose and at the times which work best for you.

Our personalised support services provide our clients and families with peace of mind that individual needs are being met, they continue to feel valued and that independence is maximised.
Service Description
Service Description
We offer a range of support services to meet your individualised needs, lifestyle and requirements. We can provide services in the comfort of your own home and can support you to access your community, as and when you require. We understand the health benefits and importance of staying socially connected and engaged in your community and the value that this can provide to your overall physical, mental, emotional and brain health.

Our community and socialisation services enable our client's to continue to access their community and maintain important social connections.
We also provide support to access recreational and social activities, can assist with shopping, errands or any other tasks and can provide support to medical or other non health related appointments.

We want you to live well, your way and can support you to continue to live a fulfilling life, maximising your independence in your own home and community. We understand the importance of maintaining emotional and social connections and promote the well being of our client's to enhance quality of life.
Updated: 15 Nov 2019
Suburbs/Districts/Towns Serviced
Suburbs/Districts/Towns Serviced
Bay of Plenty:
Tauranga and surrounding areas
Papamoa
Welcome Bay
Mount Maunganui
Te Puke
Paengaroa
Pukehina
Updated: 9 May 2023
Personal Assistance
Personal Assistance
Type
Self Funded
Subsidised
After Hours
Hospice
Yes
Yes
Yes
Carer Support
Yes
Yes
Yes
Carer support subsidy can be utilised to offset the cost of support services.
Sitter Service/Companions
Yes
Yes
Yes
Live In Care (24 Hr)
Yes
Yes
Yes
Personal Care (Showering, Dressing)
Yes
Yes
Yes
Updated: 9 May 2023
Specialities or Areas of Expertise
Specialities or Areas of Expertise
Specialties or Areas of Expertise
Status
Details
End of Life/Palliative Care
Yes
Clinical Management
Yes
Dementia Care
Yes
Updated: 15 Nov 2019
Domestic Assistance
Domestic Assistance
Type
Self Funded
Subsidised
After Hours
Meals (Frozen)
Yes
Yes
Yes
Meals (Fresh or Hot)
Yes
Yes
Yes
Home Help (Housework/Cleaning etc.)
Yes
Yes
Yes
Shopping Assistance
Yes
Yes
Yes
Transport Assistance
Yes
Yes
Yes
Updated: 15 Nov 2019