Ali's Home Healthcare
At a glance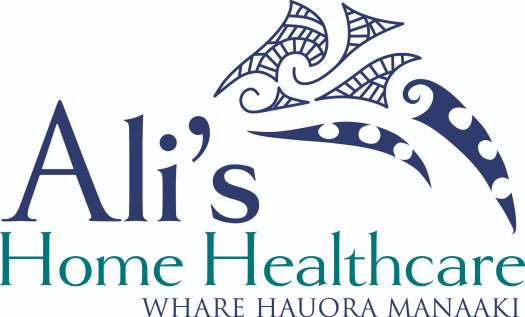 Name

Ali's Home Healthcare

Category

Home help & personal care

Address

Level One
14a Settlers Crescent
Ferrymead
Christchurch 8023

Region

Canterbury

Phone

Email

Web

Facebook
Personnel
Manager

Kelly Seed - 03 379 3131

Owner

Kelly Seed - 03 379 3131
Media
Map
Downloads
Reviews
Are you looking for in home care?

Do you need homehelp care?

Over night support or 24 hour care?

After hospital care?

Ali's Home Healthcare is Canterbury owned and has been operating for over 20 years. We pride ourselves on providing a reliable service and the highest standard of in-home care.

We support all ages and abilities, by arriving on time, being professional, and caring.

If you are looking for a service that prides itself on timeliness and wishes to have a small team to support your independence, then Ali's is the right service for you.

Our services include nursing, domestic care, personal care, home shopping, and companionship.

If you have any questions our Christchurch team is always just a phone call away.
Testimonials
Testimonials
My carer did everything I asked him to, he was friendly, and I enjoyed having him.

she's a really hard worker. She did a great job cleaning up her place and was so fast at it. She really appreciated the help.

Gretchen is doing an exceptional job. His comments were "Gretchen is polite and well mannered. She is confident and competent when providing care for Mandy. Mandy really likes her."

Joanna filled in for Sunila last week and did a absolutely fantastic job of cleaning Paul's home. Pauline said Joanna was so polite, easy to talk to and keen to please.

She is very happy with the cares you provide and loves the way you take time to chat to her, especially when she is feeling a bit down at times.

I just want to say what a great job Kerry did. My place is looking the best it has been in ages. She did a wonderful job was so good to walk into my home and be so nice.

Client Johannes really enjoyed Jerry providing HH last Thursday. He felt Jerry was awesome and very caring. Wanted to acknowledge Jerry's support.
Updated: 1 Dec 2023
Service Description
Service Description
As our bodies age, we can't always do everything we'd like - but that doesn't mean we have to lose our independence. Ali's Home Healthcare can provide home and personal support at a level that suits your current needs and allows you to continue leading an enjoyable lifestyle.


Our staff are respectful, culturally aware, and will take the time to go the extra mile - whether that's helping you unpack the shopping, or topping up your firewood for the night. They'll show kindness and positivity, and they'll remember how you take your tea!

Some examples of ways we care for older people:

Popping in to help with small daily tasks - like dressing, taking medication, or getting the house ready for the day.

Transport and outings - like accompanying you to the supermarket or driving you to and from your bowls game or book club.

Sleepover service - to give you the peace of mind that someone will be there if anything should happen during the night.
Updated: 1 Dec 2023
Meeting the needs of older people
Meeting the needs of older people
Our Personal Support Services are designed to help with life's daily tasks.

Services are completely tailored to meet each client's individual needs, and may include:

Assistance with showering, bathing, or going to the toilet

Assistance with dressing and undressing

Assistance washing or drying hair, or shaving

'Sleepover and wakeover' night support

Medication oversight

Nursing cares

Meal preparation

Feeding

These services can help support our clients to safely remain in their own homes following a temporary or permanent disability. Services are available seven days a week if required.
Home Help Services (or Domestic Assistance) help our clients keep on top of jobs around the house. Services are completely tailored to meet each client's individual needs, and may include:

Vacuuming, mopping the floors, or dusting.

Preparing food and doing the dishes

Doing the washing and hanging it out

Ironing, folding, and putting away clothes.

Essential shopping

Transport to and from activities - like clubs, events, or the weekly supermarket shop
Often, clients may not wish to enter residential living; in-the-home care means they are able to stay in their homes, retain their independence, and live the life they want.

Many of our clients need a helping hand with daily tasks due to physical or learning disabilities. We also provide support for older people who wish to remain in their own homes but need support with daily tasks.

We also provide in-home healthcare for people with progressive illnesses (MS, Cystic Fibrosis, Huntington's) and ensure the level of the care supplied is developed and is kept appropriate for the current state of the condition.
Updated: 1 Dec 2023
Suburbs/Districts/Towns Serviced
Suburbs/Districts/Towns Serviced
From Rangiora to Ashburton, including the Banks Peninsula, we are able to meet your care requirements.
Updated: 1 Dec 2023
Personal Assistance
Personal Assistance
Type
Self Funded
Subsidised
After Hours
Registered Nurse (eg Wound Care, Medication)
Yes
No
No
Carer Support
Yes
No
Yes
Sitter Service/Companions
Yes
No
Yes
Live In Care (24 Hr)
Yes
No
Yes
Personal Care (Showering, Dressing)
Yes
Yes
Yes
Nail Cutting (Home Visits)
Yes
Yes
Yes
Updated: 1 Dec 2023
Specialities or Areas of Expertise
Specialities or Areas of Expertise
Specialties or Areas of Expertise
Status
Details
End of Life/Palliative Care
Yes
Bedside care, personal care, grooming, and comfort care. Medication administration as required. Companionship.
Wound Care
Yes
Basic wound care
Diabetic Care
Yes
Medication prompting, and administration including sub-cutaneous insulin injection. Basic glucose monitoring.
Stomal Therapy
Yes
Basic Stoma site care.
Stroke Rehabilitation
Yes
Following OT and Physiotherapy plans.
Tracheotomy Care
Yes
Safe airway management via a portable suction. Tracheotomy site care. Oxygen administration as needed. Emergency management in case of dislodgement. Vitals monitoring. All carers are properly trained for home-based tracheotomy care.
Infection Control.
Yes
Hand hygiene and universal standard precautions.
Surgical Followup
Yes
Post-op care as directed by clinicians for home-based care. Transportation to and from appointments. Registered nurse assessment and referrals as required.
Clinical Management
Yes
Clinical assessment and referrals by a registered nurse.
Dementia Care
Yes
Personal cares, home help support, companionship, meal prep and safety check.
Physiotherapy
Yes
Following a physio assessment and a plan.
Updated: 1 Dec 2023
Domestic Assistance
Domestic Assistance
Type
Self Funded
Subsidised
After Hours
Meals (Fresh or Hot)
Yes
No
Yes
Home Help (Housework/Cleaning etc.)
Yes
No
Yes
Shopping Assistance
Yes
No
Yes
Transport Assistance
Yes
No
Yes
Updated: 1 Dec 2023
Payment
Payment
Payment
Status
Details
Payment required
Yes
Subsidy may be available
Yes
Updated: 1 Dec 2023
Languages Spoken
Languages Spoken
Language
Status
Details
Chinese
Yes
English
Yes
Fijian
Yes
Fijian Indian
Yes
Filipino
Yes
And Tagalog, Bisaya and Ilonggo
Hindi
Yes
Japanese
Yes
Korean
Yes
Malay
Yes
Māori - Te Reo
Yes
Somali
Yes
Tagalog
Yes
Updated: 1 Dec 2023
Credentials & Membership
Description
Description
Alis Home Healthcare, is a privately owned and operated business based in Canterbury. We specialise in providing personalised private care and home support services. Whether you require minimal assistance with just one hour per visit or comprehensive 24-hour care, we will match a carer to you.
At Alis Home Healthcare, we understand that every individual has unique needs. That's why our services are fully customisable to meet your specific requirements or those of your loved ones. Whether it is long term or respite care you are after we can help.
Our Canterburywide service gives you peace of mind even when you can't be there in person. We offer experienced Support Workers who can provide attentive care, or if your needs require medical expertise, we can arrange for a Registered Nurse to support you within the comfort of your own home.
Our wide range of support services can be tailored to suit your needs, allowing you to choose the combination that works best for you:
• Personal Care
• Meal Preparation
• Shopping
• Community Access and Participation
• Sleepovers
• Wakeovers
• Complex Care
• Palliative Care
• Wound Care
• Catheter Care
• Medication Oversight
• Assistance with Achieving Independence
• Support and Care during Convalescence
• General Nursing Care as Required
Updated: 1 Dec 2023
Access
Access
Access
Status
Details
A mobile service
Yes
Easy access
Yes
Updated: 1 Dec 2023
After Hours
After Hours
After Hours
Status
Details
After Hours
Yes
Updated: 1 Dec 2023
Where service is provided
Where service is provided
Status
Details
In your own home
Yes
In Aged Residential Care
Yes
Not in Aged Residential Care
Yes
Updated: 1 Dec 2023
Specialities or Areas of Expertise
Specialities or Areas of Expertise
Specialities or Areas of Expertise
Status
Details
End of Life/Palliative Care
Yes
Diabetic Care
Yes
Continence Advice
Yes
Stomal Therapy
Yes
Tracheotomy Care
Yes
Infection Control
Yes
Community Health
Yes
Updated: 1 Dec 2023
What's New
What's New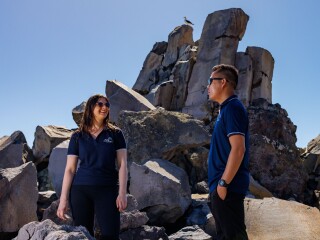 At Ali's, we CARE. We not only pride ourselves on looking after our clients but also our staff and this year we introduced Ali's CARE Penapena Friendly Society. This is like a Christmas savings club for the staff. It means they will have support from the society for emergencies and enable them to save through the year.
Penapena is a Māori word meaning, to cherish, look after, save up, and store. I believe this means we will be able to support ourselves and our whanau better in the coming years with the potential recession going to affect us all in different ways.
This is just one of the ways Ali's makes a difference.
Updated: 1 Dec 2023