Gillions Funeral Services
At a glance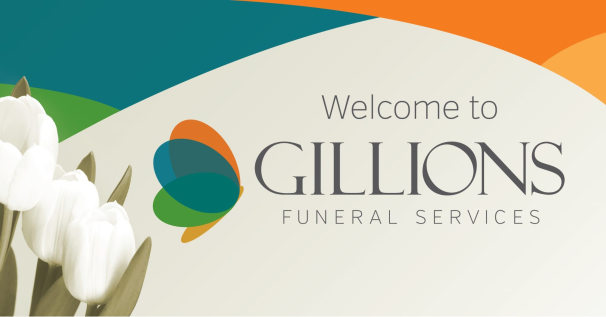 Name

Gillions Funeral Services

Category

End of life & funeral

Address

407 Hillside Road
South Dunedin
Dunedin 9012

Postal Address

Same as above

Region

Southern (Otago)

Phone

Email

Web

Facebook
Personnel
Manager

Elizabeth Goodyear - 03 455 2128

Owner

Elizabeth Goodyear & Keith Gillions - 03 4552128
Gillions Funeral Services is based in Dunedin. We service the wider Otago area and cover every aspect of dealing with a death of a loved one, from the initial transfer and funeral planning, through to the actual funeral and post-funeral decisions.
We have a full range of facilities here at 407 Hillside Road providing a wrap-around service for families. We have the resources and experience to organise anything from the simplest farewell through to large and complex funerals. Our chapel is equipped with hearing loop technology, seating for 180 with overflow spaces, and excellent recording and live streaming capability. We also have a reception lounge, offices, and viewing rooms. Our comprehensive mortuary care facilities means that we can offer the full range of care options including eco care.

We work with all budgets and can tailor a farewell that meets your needs. Our staff are trained and qualified and our firm is a member of the Funeral Directors Association of New Zealand (FDANZ), and the New Zealand Independent Funeral Homes (NZIFH).
Our service is always offered with the highest levels of personal attention and empathy - we understand the difficult and stressful time families go through at the time of death.

We belong to the FDANZ Funeral Trust (up to $10,000 in a pre-paid funeral is exempt from asset testing) and offer a Gold Card discount as well. As of 2021, the Funeral Trust is now fees free!.