Downsizing & moving home
At a glance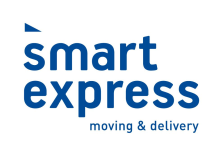 Name

Smart Express

Category

Downsizing & moving home

Address

331A Neilson Street
Penrose
Auckland 1061

Postal Address

Same as above

DHBS

Waitemata, Auckland, Counties Manukau

Phone

Email

Web

Facebook
Personnel
Smart Express has been in the moving business since 2005. We are known to be professionals and have provided our customers high level of service in all aspects.

We move your items with care and understand that your items are valuable and actually means a lot to you in your own world. We respect that thought and always try our best to work with you and move your belongings as if you were moving it yourself. We continuously work with Retirement Villages in Auckland, Hamilton and Tauranga with great positive feedback.

Our team adds value due to our better understanding and experience, which we gained while working with Retirement Villages and their clients.

Smart Express's first van carried the motto, "when service really counts" and this continues to reflect in our work today. You, our customers, are the center of our company's culture and it is in our philosophy to provide you with the highest quality service possible.

Smart Express is ranked number one on Trade Me under both the 'Services' and 'Moving and Delivery' categories with a 100% positive feedback rate and over 1,700 reviews from happy customers.
Testimonials
Testimonials
"During my recent move from D101 to E206 I found the two guys who did the move to be excellent in the way they carried our the work. Both were courteous and nothing was too much trouble. Please pass on my thanks to both of them."
- Peter

"To whom it may concern - This is to advise that the two men who shifted my furniture etc. on 28th November at Waitakere Gardens were excellent and very courteous . They were a credit to your service. Many thanks for the service"
- Sally

"Joey and Reece moved my Mum from Katikati to Auckland. Very easy-going, friendly, flexible, courteous and efficient. Awesome job - thank you"
- Andrew

"A big thanks to you all for the 6 successful moves. All the residents that have been relocated have nothing but good words and thanks. Thank you so much for your help and for everyone's dedication and awesome work :)"
- Aileen
Updated: 23 Feb 2022
Service Description
Service Description
PACK AND MOVE SERVICE:
When you require a Full Pack and Move Service for a 2 bedroom home or larger, we can offer you a no obligation site visit. The best solution to receive an accurate and personalised moving quote, is to talk with Kyle. Not only will you get expert moving advice, Kyle's in-home visit will help ensure a stress-free experience. This will make sure they can plan and ensure the right packing supplies are used for your furniture and personal items. Our expert Pack and Move Manager, Kyle has a wealth of experience gained from over 15 years in the furniture moving business.

Kyle has done just about every moving job possible including many years as an owner driver. You can benefit from his experience and know that your pack and move will be well planned and prepared to ensure a hassle-free move to your new home.

ONE MAN VAN MOVING SERVICE:
Our One Man Van Service comes with one man and a van ready to help your customers with single or multiple item deliveries. With our One Man Van service, you customers will have their furniture delivered to their door on any day and at any time that suits them. If they need help setting it up, our man with a van can do that too as the vans come equipped with assembly tools.

TWO MAN VAN MOVING SERVICE:
Two Man Van service is on standby for your customers with 2 strong men and a van full of blankets, ties and assembly tools. Just like the One Man Van service, we can deliver and set up furniture for your customers on any day and any time that suits them. The move can get done faster and easier with two men to help your customers out.

TWO MAN TRUCK MOVING SERVICE:
Our Two Man Truck Service comes equipped with 2 Strong Men and a Truck. We have a range of truck sizes all the way from 15 to 50 cubic meters. Our trucks come fully equipped with trolleys, ties, assembly tools, rail fit outs, hi-viz wear and premium grade removal blankets ensuring complete protection of all delicate and valuable goods.

THREE MAN TRUCK MOVING SERVICE:
Our Three Man Truck comes equipped with 3 Strong Men and a Truck. Just like the Two Man Truck service, our trucks are fully equipped with ties, trolleys, assembly tools, rail fit outs, hi-viz wear and premium blankets to ensure the furniture's safety is our top priority when carrying out a move. With three men, the job gets done faster and more effectively, making life a whole lot easier for your customers.
TRADE ME DELIVERY SERVICE:
Our Trade Me Delivery service provides you with an easier way to order online and have it delivered direct to your door. We are the Number One Moving Company with over 1,700 reviews from Trade Me customers. We provide all packaging, address labels etc. so you don't have to worry. There are a variety of services that we provide depending on the size of your delivery – from a One Man Van service to a Three Man Truck service – we will get your purchase to you, hassle free.  

TOO BIG FOR YOUR CAR MOVING SERVICE:
If you have furniture, appliance or Trade Me delivery that is too big for your car, we can help by providing one of our many services – providing one or two man delivery options. With same day and weekend delivery options available for your convenience, our team will have your delivery to your door when it suits you.

HOUSE, FLAT AND APARTMENT MOVING SERVICE: 1-5+ BEDROOMS:
Our House, Flat and Apartment (1-5+ bedrooms) moving service provides you with the option to not only move individual items but also entire house lots. Our fleet of vans and trucks for moving are available to choose from depending on how big your move is. The vans and trucks are equipped with trolleys, ties, assembly tools, rail fit outs, hi-viz wear and premium grade removal blankets ensuring complete protection of all delicate and valuable goods. We provide moving and delivery to the Auckland region as well as Warkworth, Wellsford, Whangarei, Pukekohe, Tauranga and Hamilton.

FRAGILE MOVING AND DELIVERY SERVICE:
Our range of vehicles are fully equipped with materials to ensure that delicate and fragile items are transported safely to and from locations. The vans and trucks have premium grade removal blankets and safety ropes to wrap and securely tie down fragile items to ensure the safe delivery of them. Our team takes the safety of your belongings seriously and makes sure they are safely delivered to your door.
Updated: 23 Feb 2022
Suburbs/Districts/Towns Serviced
Suburbs/Districts/Towns Serviced
We provide moving and delivery services in Auckland, Tauranga, Hamilton and surrounding areas.
Updated: 23 Feb 2022
Meeting the needs of older people
Meeting the needs of older people
We offer 'Pack and Move' or 'Move Only' options to make your move as stress free as possible.
One of our senior sales team members can come to your home and create a plan for your move.
Let us do all the hard work for you.

Our Expert Packing Team will come and pack up your items ready for move day.
Our Specialist Furniture Movers will take great care moving your items into your new home
Our Unpacking Team can also come to your new home and unpack your household contents ready for you to enjoy your new home.
Updated: 23 Feb 2022
Languages Spoken
Languages Spoken
Language
Status
Details
English
Yes
Hindi
Yes
Mandarin
Yes
Punjabi
Yes
Samoan
Yes
Tongan
Yes
Urdu
Yes
Updated: 23 Feb 2022
14190