Dementia
At a glance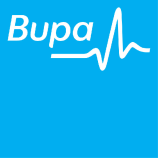 Vacancy

Yes

Name

Bupa Bethesda Care Home

Category

Dementia

Address

235 Harewood Road
Bishopdale
Christchurch 8053

Region

Canterbury

Phone

Fax

Mobile

Email

Web

Facebook
Personnel
Manager

Milly Cuesta - (03) 359 6390

Owner

Bupa Care Services - 0800 60 80 99
Other services
Photos
Map
Downloads
You need Adobe Reader to view PDF files.
Preview
File
Description
Bupa Bethesda Care Home Audit Executive Summary (08 April 2019)

Bupa Bethesda Care Home is proud to be awarded another 4 years' certification (for the third year in a row) by the Canterbury District Health Board.



Bupa Bethesda Care Home is certified to provide rest home and hospital-level care for up to 91 residents. In addition to this a partial provisional audit was completed to assess the services preparedness for the opening of a 20-bed dementia unit by July 2019. The number of rest home beds will be reduced from 45 to 25. The total number of beds available remains at 91. Also verified were 20 of the 46 hospital beds as suitable as dual-purpose beds.
Reviews
Given the current COVID-19 environment we have temporarily disabled our 'feedback' feature. We apologise for any inconvenience.
At Bupa Bethesda Care Home we offer rest home, hospital, and secure dementia care. Our Dementia Camellia Community has opened and we welcome you to come take a look. Please call us on (03) 359 6390 to find out more information on this new community in Christchurch.

Our Bupa care home is located in the heart of Bishopdale, only 10 minutes from Christchurch airport, plus the local Bishopdale Village Mall is a short 450m walk down the road. And we also conveniently have a bus stop located out the front of our Christchurch care home.

Focusing on making each day the best it can be for your loved one is important to us. We take the time to get to know each resident so that our care can be personalised, respecting each person's likes, dislikes, and preferences.

We would be delighted to have the opportunity to talk with you about our care. Please call Milly Cuesta, Care Home Manager, or feel free to visit us.

Alternatively, our Community Liaison Coordinator, Sarah (027 273 2113), can help you with information about moving into a care home, and inform you about the choice of Bupa care homes in Christchurch.
Service/Facility Details
Service/Facility Details
Detail
Status
Contract with DHB
Yes
Certification
Unknown
ORA Applies
No
Updated: 10 Aug 2021
Bed and Vacancy Details
Bed and Vacancy Details
Detail
Status
Approximate number of beds at this level of care
19
Vacancy
Yes
New 20 bed dementia community accepting residents now. Mix of large premuim and standard rooms. Call Sarah on 027 273 2113.
Impending vacancy
Yes - Call Milly on (03) 359 6390
Premium Room Charges
Some Rooms from $0.00/day up to $38.00/day as at 11 Mar 2022
MOH Certification and Audit Report
View MOH certification and audit report (opens in a new tab)
Extra admission requirements due to COVID-19
Unknown
Updated: 16 Aug 2022
Special Features
Special Features
Bupa New Zealand is part of the global Bupa Group of companies, a leading international health and care organisation. Bupa New Zealand draws on the Bupa Group's wide international expertise and experience to help provide people with better health and care choices, support and advice. We do this through our care homes, retirement villages, rehabilitation centres and dental clinics. Our purpose is to help people live longer, healthier, happier lives.

Our focus is on our customers. Globally the Bupa Group invests back into improving the quality of our health and care services.

We're one of New Zealand's leading residential aged care providers. Our high satisfaction scores and customer recommendations continue to endorse why people choose Bupa care homes.

Did you know we have over 70 years' experience?
The Bupa Group began operations in 1947 in the UK. Nationally, Bupa has 48 care homes, 34 retirement villages, 7 rehabilitation centres, and over 25 dental clinics.

Dementia care at Bupa - As one of New Zealand's largest providers of dementia care, we play an important role in shaping dementia care with a person-centred approach.
Updated: 10 Aug 2021
Interests & Activities
Interests & Activities
Activity programme, Alzheimer's Society, Entertainment, Exercises, Music, Reading
Updated: 10 Aug 2021
Languages Spoken
Languages Spoken
Language
Status
Details
English
Yes
Other Details
Yes
Translation services are available upon request, please call us to find out more.
Updated: 10 Aug 2021
Distances
Distances
Location
Distance
Details
Public Transport
0.00 Km
Bus stop is directly out the front of our care home.
Shops
0.45 Km
The Bishopdale Village Mall is located down the road, there is a New World located in here. The larger Northlands Shopping Centre is 1.8kms down the road, in the opposite direction.
Mall
0.45 Km
Bishopdale Village Mall is located a short 5min walk down the road. Otherwise, the Northlands Shopping Centre is 1.8km drive away.
Parks
0.50 Km
The Bishopdale Park is down the road and is a lovely wide, open space with a children's playground, skate park, and tennis courts in it.
Library
0.50 Km
The local Bishopdale Library is located behind the Bishopdale Village Mall and is a short 7min walk from our care home.
Updated: 10 Aug 2021
The Ministry of Health conducts regular audits of Residential Care Facilities. They can be found HERE.
109