Dementia
At a glance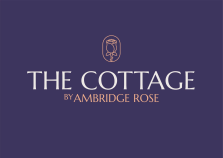 Vacancy

No

Name

Ambridge Rose Cottage

Category

Dementia

Address

7 Voltaire Court
Botany Downs
Auckland 2010

Postal Address

PO Box 58247
Botany
Auckland 2163

Region

Counties Manukau

Phone

Fax

Email

Web
Personnel
Manager

Jackie Wood-Ciobanu - 09 576 2590 (select Option 4)

Owner

Allan & Linda Sargeant - 021467118
Other services

WELCOME TO AMBRIDGE ROSE
Caring for older people is a special privilege and at Ambridge Rose we love every minute of our important responsibility.
The daily caregiving and healthcare requirements of our aged residents are essential, but it is the friendly smile, patience and liveliness that makes the real difference to our big extended family.
We believe we can empower every person to live a happier and healthier life.
To do this, we constantly develop and innovate the ways we provide care – creating brighter lifestyles for older people and spending more time making Ambridge Rose feel like your home.

Your days at Ambridge Rose can be as busy or relaxed as you choose. We provide the options and you can select what appeals to you on any given day.
Our activities team will keep you involved and entertained, or you can enjoy retreating in the privacy of your own surroundings, maybe catching up on the latest news.
When it comes to food, we have our own Executive Chef who plans the menus to meet guidelines provided by a nutrition consultant. All dietary requirements can be catered for.

You can share meal times with others in the spacious dining rooms or maybe you would prefer the privacy of your own room. It's your choice.
Daily life is a mix of old and new, and you never know what might happen next. You could venture out on a trip to your favourite beach, be entertained by musicians or enjoy a visit from a local childcare centre – our youngest little friends.
Your family and friends are always welcome, and we regularly keep them up-to-date with the happenings at Ambridge Rose.

Since taking on The Cottage in 2018, Ambridge Rose has significantly improved the caregiving, décor and facilities at the East Auckland secure dementia home.
There are 24 rooms and the compassionate, innovative and good-natured staff actively encourage all residents to join daily activities that enhance quality of life for people living with dementia.
There are bright and sunny lounges, as well as secure gardens that are popular spots for relaxing and rewarding diversional therapies.
We even have a restored Morris 1000 and old phone booth to prompt memories of yesteryear.

We are a family, headed by Allan and Linda Sargeant who are committed to enhancing the care of all older people. Ambridge Rose has been in their family's care since 2002, and the people have evolved as the needs of our older people have changed.
Many of our staff members' life-long careers have focused on caring for older people and they love their work. Your clinical team is experienced, highly qualified and they set the standard for the entire caregiving family.
To understand the latest aged-care research and developments, we support professional development and learn from our daily experiences. We have a positive relationship with all district health boards and we have leadership roles in the New Zealand Aged Care Industry Association.
Our staff reflect the culturally diverse community we live in, ensuring you are appropriately cared for in a manner that you would expect and feels familiar. Our family always aims to improve the care we provide to you.

Come and explore The Cottage By Ambridge Rose.
Service/Facility Details
Service/Facility Details
Detail
Status
Contract with DHB
Yes
Certification
Yes
ORA Applies
No
Updated: 4 Oct 2012
Bed and Vacancy Details
Bed and Vacancy Details
Detail
Status
Approximate number of beds at this level of care
24
Vacancy
No
Please feel free to contact us at any time if you would like to come and view and to talk with us.
Impending vacancy
No
Premium Room Charges
No
MOH Certification and Audit Report
View MOH certification and audit report (opens in a new tab)
Extra admission requirements due to COVID-19
Please enquire
Updated: 16 Aug 2022
Testimonials
Testimonials
"We've had excellent dealings with the nursing staff and nurse assistants. I've heard them speaking so nicely to my mother, when they didn't know I was there. They do their job with good humour and a smile, which is much appreciated by our family."
Updated: 15 Aug 2019
Personnel
Personnel
Type
Hours Per Week
Status
Details
Registered Nurse
Yes
Healthcare Assistants/Caregivers
Yes
Physiotherapist
Negotiable
Diversional Therapist
Yes
We have a 24hr diversional plan for all residents and have an on-site therapist.
Activities Co-ordinator
Yes
(see Diversional Therapist)
Hairdresser
Yes
The hairdresser comes weekly and as required for special occasions. It is important that clients age with dignity. Personal appearance is also part of our clients sexual expression.
Podiatrist
Yes
Six weekly
Dietitian
Yes
Consulted on change of menu. The dietitian also is consulted as an when required for residents specific needs.
Kaumatua
Yes
Chaplain/Spiritual Advisor
Yes
Other Personnel
Yes
Updated: 15 Aug 2019
Respite, Carer Support or other Short Stay
Respite, Carer Support or other Short Stay
Respite, Carer Support or other Short Stay
Status
Details
Respite
Yes
We offer short stay accommodation on a casual or regular basis. This service has high usage so must be booked in advance
Carer Support
Yes
We offer short stay accommodation on a casual or regular basis, providing relief for people who care for their elderly relatives at home. This service has high usage so must be booked in advance
Other Short Stay Programme
Yes
Day Care Programme available.
Subsidised
Yes
Private Paying
Yes
Booking can be made in advance
Yes
Updated: 15 Aug 2019
Features
Features
Feature
Status
Details
May Bring Own Furniture
Yes
We will accommodate whatever our client requires. Our own furniture will be put into storage if you prefer to use your own.
Single Rooms
Yes
Shared Rooms
Yes
Shared rooms are suitable for couples or those who have more severe dementia (they usually sleep better with company). Again this service is under demand so please advise us of your need as soon as possible.
Rooms suitable for a couple
Yes
Ensuite
No
Each room has a vanity unit.
Alcohol Permitted
No
Alcohol can not be kept in the client's own room. We have a daily happy hour and fruit juice is also served.
Phone Access In Own Room
No
If family or resident wish to have a phone line connected they may do so at their own expense. Two phones are available for residents use.
Wifi
Yes
Resident can adjust heating in own room
No
All rooms have ceiling mounted heating panels which are wifi thermostatically controlled.
Lounges/seating areas
Yes
There are two lounges. The main lounge is near the kitchen and it is here that activities occur. The quiet lounge is at the other end of The Cottage and is more of a quiet room. There are three outside areas.
Gay / LGBT IQ Friendly
Yes
Day Programme for day stay clients
Yes
We can provide daycare or part-day care if needed.
Outings
Yes
There is a van outing every week.
Whanau Room
Yes
If family wish to have a private area, we arrange a room according to specific requirements.
Family Committee
No
However we ring the family whenever there is any change for the client. Families are kept very updated and may meet with the manager or doctor as required. We do have Family and Residents Meetings.
Newsletter
Yes
Policy for management of challenging behaviour
Yes
We put an observation chart into place for these residents and diversional and de-escalation strategies implemented to manage this. Other services are bought in as required. Strong liason with family and all relevant health professionals.
Confused Residents
Yes
Semi-Secure
Yes
We are FULLY secure.
Updated: 15 Aug 2019
Interests & Activities
Interests & Activities
The following gives an overview of our services:

Advocate, Age Concern (as required), Alzheimer's Society, Aromatherapy, Art, Arthritis society (as required), Big print books, Bingo, Blind Foundation(as required), Board games, Bowls, Breakfast in bed, Canine friends, Cards, Care and Craft, Children (schools sometimes visit usually around event times), Craft, Dancing, Email, Entertainers, Entertainment, Exercises, Fax, Flower arranging, Games, Garden, Gardening, Happy Hour, Indoor Games, Internet, Jigsaw, Library, Mah Jong, Massage (Reiki), Men (we have a good mix of men and women), Music, Newspaper reading, Organ, Outings, Parkinson's Society, Parties, Pianist, Quizzes, Reading, Roses, RSA, Shopping, Sing-a-longs, Singing, Videos
Updated: 15 Aug 2019
Additional Information
Additional Information
Topic
Details
What's included in your fees and what's not
Please see the manager for full details.
Staffing qualifications and details
We pride ourselves in our staff. They are motivated and interested in 'upskilling' and we ensure that each staff member undertakes all available training programmes. Staff are respectful and friendly. They are also very generous with their time which they often give freely to the service. We NEVER take this for-granted. A focus of care is to maintain the resident's dignity at all times.
Details about meals
We have home cooked meals by an excellent cook which is overseen by our Executive Chef. The dietitians recommendations are always implemented immediately. We monitor waste from the table after clients have been offered 'seconds'. Clients can therefore always have as much as they like. They will also have access to food at any other time.
Updated: 15 Aug 2019
Languages Spoken
Languages Spoken
Language
Status
Details
Cantonese
Yes
Chinese
Yes
Chinese dialect
Yes
Cook Island Maori
Yes
English
Yes
Fijian
Yes
Fijian Indian
Yes
Filipino
Yes
Gujarati
Yes
Hindi
Yes
Interpreter
Yes
Mandarin
Yes
Maori - Te Reo
Yes
Niuean
Yes
Punjabi
Yes
Samoan
Yes
Tongan
Yes
Vietnamese
Yes
Updated: 8 Aug 2016
Religious/Spiritual Affiliations
Religious/Spiritual Affiliations
Religious/Spiritual Affiliations
Status
Details
Inter denominational
Yes
Non denominational
Yes
Clergy or spiritual advisors will be contacted as required.
Roman Catholic
No
The priest visits weekly to take communion.
Updated: 1 Aug 2012
Distances
Distances
Location
Distance
Details
Public Transport
0.30 Km
Lexington Street
Shops
0.50 Km
Dairy, bakery, wine outlet and hairdresser opposite Lansdown Hospital
Mall
1.00 Km
We are located conveniently between Highland Park shopping centre, Botany Downs and Howick.
Parks
0.20 Km
Open park suitable for wheelchairs at the end of the street and childrens' park about 1 km distance.
Library
1.00 Km
Highland Park and Pakuranga
Updated: 8 Dec 2008
Credentials & Membership
The Ministry of Health conducts regular audits of Residential Care Facilities. They can be found HERE.
436