Te Awa Lifecare
At a glance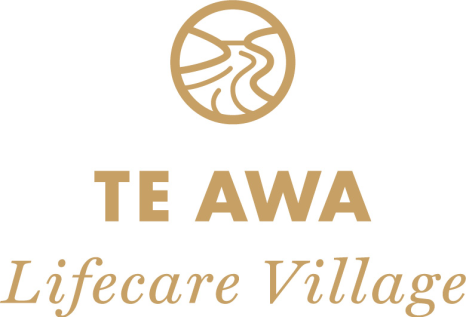 Vacancy

Yes

Name

Te Awa Lifecare

Category

Dementia

Address

1866 Cambridge Road
Cambridge
Cambridge 3434

Region

Waikato

Phone

Email

Web
Personnel
Manager

Mandy Hudson - 021764536

Clinical Manager

Shirley Warrington - 0272250142
Other services
The dementia Homestead comprises 12 individual rooms, each with their own ensuite. The rooms open onto a spacious resident lounge and family area incorporating a large functioning kitchen and dining area, where residents are actively encouraged to participate in the preparation of their own morning and afternoon snacks. There is an activity area, craft tables, musical instruments and programmes formulated to suite individual preferences by a qualified Diversional Therapist.
Service/Facility Details
Service/Facility Details
Detail
Status
Contract with Te Whatu Ora
Yes
Certification
Yes
ORA Applies
No
Updated: 18 Feb 2023
Bed and Vacancy Details
Bed and Vacancy Details
Detail
Status
Approximate number of beds at this level of care
12
Vacancy
Yes
Dementia level care available
Impending vacancy
No - Dementia level care available
Short stay considered
No
Premium Accommodation Charges
Yes from $65.00 -$75.00/day up to $65.00 -$75.00/day as at 21 Sep 2023
MOH Certification and Audit Report
View MOH certification and audit report (opens in a new tab)
Extra admission requirements due to COVID-19
Please enquire
Updated: 30 Nov 2023
Personnel
Personnel
Type
Hours Per Week
Status
Details
Registered Nurse
Yes
We have a full compliment of Registered Nurses that provide full support and individualised care to ensure that care provision is of the highest quality.All support is tailored to meet your individual requirements.
Nurse Practitioner
Yes
Our Care Co-coordinator Shirley has recently completed her Masters of Nursing having a focus on Palliative Care. Her skill and expertise gathered over the years adds a further dimension for specialist care requirements.
Healthcare Assistants/Caregivers
Yes
We have a dedicated of Health Care assistants who provide support to align with our Vision and Values. Our model of care is holistic in nature to support 'Companionship' rather than task based care.
Physiotherapist
Yes
Physiotherapy is able to be accessed once charted and is on a needs be basis.
Social Worker (on site)
Yes
We do work closely with the Hospice who have the facility to access Social Work expertise to ensure families/Whanau requirements are fully supported during transitional phases of care.
Hairdresser
Yes
We have a Hairdresser that comes on site weekly. Appointments can be made in our Salon that is located in the Community Centre.
Podiatrist
Yes
This can be arranges on an individual basis for Residents. Unless prescribed by the GP this service will be on-charged to the Resident.
Dietitian
Yes
All menus are reviewed by a dietitian to ensure that they meet the nutritional requirements for Residents. Indivisualised food preferences are catered for along with monitoring of allergies and personal preferences.
Kaumatua
Yes
We have the ability to source Kaumatua as and when requested.
Chaplain/Spiritual Advisor
Yes
We will support Resident with access to there chosen affiliation of chaplaincy or spiritual advisor.
Updated: 24 Aug 2020
Specialities or Areas of Expertise
Specialities or Areas of Expertise
Specialities or Areas of Expertise
Status
Details
Oxygen Management
Yes
All aspects associated with Oxygen Management Therapy are able to be provided.
Gastronomy/Nasogastric Management
Yes
Services in relation to ongoing medical management is able to be managed in a supportive environment.
Palliative Care (Contracted)
Yes
Part of our service is to provide palliative care.
End of Life/Palliative Care
Yes
Part of our service is to provide palliative care.
Dialysis
Yes
For residents who are undertaken peritoneal dialysis this will be supported in service provision.
Wound Care
Yes
Wound Care is undertaken to align to best practice management. Close monitoring and early intervention are essential to ensure that skin integrity is maintained. We focus on providing pressure relieving to support skin integrity.
Diabetic Care
Yes
Diabetic requirements are supported to maximise a 'normal lifestyle'. Close monitoring and supervision along with medication management is supervised if required. Full participation with each and every resident is part of daily care requirements.
Continence Advice
Yes
All continence issues are addressed to ensure dignity and respect is maintained.
Stomal Therapy
Yes
Full support and supervision is provided.
Stroke Rehabilitation
Yes
It is a privilege to support people to maximise their well being. It is about using it and not losing it. Provision of care is about 'people choices'. Our focus is to support wellness and maximise daily living potential.
Tracheotomy Care
Yes
Spinal Injuries Care
Yes
We provide Hospital level care.
Infection Control
Yes
Te Awa Lifecare has a dedicated Health & Safety team. Staff are actively involved and participate in regular Health & Safety training to ensure that Health & Safety is alive and well within the work place.
Surgical Followup
Yes
We work closely with external providers to ensure that resident requirements are met to maximise ongoing health care needs.
Psychiatric Care
Yes
Physiological support is part of each and every one of us. Holistic care provision is central to maintaining dignity and respect for all people who are part of our service provision.
Clinical Management
Yes
We have a dedicated Clinical Care Manager who has a focus on supporting sand complimenting the Registered Nursing Team to ensure every aspect of daily care provision is provided in a timely manner.
Other Specialties
Yes
We work closely with the Waikato Hospice team to support palliative and end of life care.
Updated: 24 Aug 2020
Respite, Carer Support or other Short Stay
Respite, Carer Support or other Short Stay
Respite, Carer Support or other Short Stay
Status
Details
Respite
Yes
We work closely with Hospice Waikato to support Palliative and end of life care.
Carer Support
Yes
High Care Needs
Yes
Subsidised
Yes
We have availability to support both Rest Home and/or Hospital level care for a Resident who meets the full subsidised criteria. There are no premium charges related to this package of support.
Private Paying
Yes
You are very welcome to review our facility and discuss what we have to offer.
Booking can be made in advance
Yes
Please contact us and we will work with you to meet your requirements.
Updated: 24 Aug 2020
Features
Features
Feature
Status
Details
May Bring Own Furniture
Yes
Residents are welcome to bring their own Furniture.
Single Rooms
Yes
Alcohol Permitted
Yes
It is all about a change of address not a change in lifestyle. We are committed to supporting independent choices.
Negotiate To Bring Own Pet
Yes
You are most welcome to discuss this with the Manager
Phone Access In Own Room
Yes
All rooms have a direct line with its own phone
Wifi
Yes
Wifi is available throughout the facility.
Resident can adjust heating in own room
Yes
All rooms are heated. The temperature can be adjusted in your own room to meet your individualised requirements. All common areas are centrally heated.
Lounges/seating areas
Yes
Te Awa Lifecare has a small intimate lounge that Residents and families can use to make a cuppa, enjoy a meal in or simply catch up with families in. There are a number of other communal spaces available within the unit and the village centre.
Gay / LGBT IQ Friendly
Yes
Provide End of Life/Palliative Care
Yes
Part of our service is to provide palliative care.
Palliative Care Contract
Yes
Part of our service is to provide palliative care.
Outings
Yes
Outings are encouraged for all our Residents
Residents Committee
Yes
Residents Meetings will be held regularly with the Management Team
Newsletter
Yes
Confused Residents
Yes
We have a specialised Dementia Homestead for those diagnosed with Dementia or confusion.
Rural Setting
Yes
We are situated in the center of a spacious Rural Setting, with a lovely outlook
Smokers Room
Yes
Furnished with two full sized hand-crafted slate snooker tables
Semi-Secure
Yes
Updated: 24 Aug 2020
Special Features
Special Features
Located in Cambridge, Te Awa Lifecare is one of New Zealand's leading Lifecare villages, offering a full range of independent living, assisted living and care options.

The village has been designed to retain the rural landscaping with extensive lawn and garden areas which celebrate the heritage of the site. It is important to us that the environment has tranquil surroundings for residents to enjoy.

Our facilities will always be of the highest quality and our staff are dedicated to providing friendly service and skilled care.

Te Awa Lifecare will continue to grow on the strength of its history and heritage and our vision for the future. We invite you to be part of this.
Updated: 24 Aug 2020
The Ministry of Health conducts regular audits of Residential Care Facilities. They can be found HERE.