Princes Court Lifecare
At a glance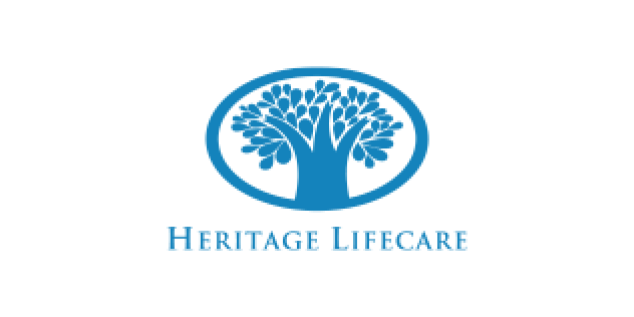 Vacancy

Yes

Name

Princes Court Lifecare

Category

Dementia

Address

Princes Court Lifecare
58 Princes Street
Netherby
Ashburton 7700

Postal Address

Same as above

Region

Canterbury

Phone

Fax

Email

Web

Facebook
Personnel
Manager

Jill Morris-loane

Owner

Heritage Lifecare
Other services
At Princes Court you are at home with us.

We are a friendly, caring community. Become part of our Princes Court family and be cared for by our wonderful staff, whilst making new friends and learning new activities.

When it comes to everyday life, Princes Court makes it easy with specialised dementia and respite care from dedicated team. The well-appointed rooms all look out onto secure landscaped gardens and come complete with a 24-hour call system and WiFi.

Part of the close-knit Ashburton community, Princes Court is set amongst beautifully maintained gardens, just a hop, skip and jump from the Ashburton town centre where you'll find all the essential amenities.

At Heritage Lifecare, our homes reflect the residents who choose us, the local communities around us and the people that support and work for us. You are at home with us. Contact us today to talk through your needs.

Photos are representative of Heritage Lifecare.
Service/Facility Details
Service/Facility Details
Detail
Status
Contract with Te Whatu Ora
Yes
Certification
Yes
ORA Applies
No
Updated: 12 Jan 2023
Bed and Vacancy Details
Bed and Vacancy Details
Detail
Status
Approximate number of beds at this level of care
35
Vacancy
Yes
2 rooms with garden views
Impending vacancy
No
Short stay considered
No
Premium Accommodation Charges
Some Rooms from $10.00/day up to $15.00/day as at 10 Oct 2023
MOH Certification and Audit Report
View MOH certification and audit report (opens in a new tab)
Extra admission requirements due to COVID-19
No
Updated: 8 Dec 2023
Testimonials
Testimonials
"Our Mum was at Princes Court for 3 1/2 years. Her time in care was amazing, and we were exceptionally lucky to have had such a professional, friendly, caring and dedicated staff looking after her.
We were always made to feel very welcome when we visited and really enjoyed the baking that was on offer with our numerous cups of tea.
Mum was given love. support, companionship, activities to do and had a very balanced menu plan each day.
Before Mums passing, she was diagnosed with stomach cancer, we as a family could not be more grateful to the staff for allowing Mum to be able to spend her final month at the Resthome. The staff went beyond their duty of care for her with such compassion and dignity shown.
Regards to all and keep up the amazing job you all do for your residents and Princes Court" .


"My husband has been a resident at Princes Court in Ashburton for approximately 18 months. He had been diagnosed as having Alzheimers about 6 years before being admitted there. It was very traumatic for myself and my family to finallly realise that as his caregiver I was not able to cope any more.
The staff at Princes Court were tremendously supportive of us as it was a decision we did not make lightly and it was extremely emotional for us and even more so for my husband.
They made the transition easier for us all and have treated my husband and all the other residents like family. We have come to know a lot of the staff and without exception they are very caring and kind to one and all. The facilities and rooms are always lovely and kept very clean and tidy.
When we visit they are welcoming and very friendly - I cannot fault anything and knowing my husband is happy and settled there is a feeling money cannot buy. I would absolutely recommend Princes Court to anyone who has a family member needing fulltime care" .

And from another relative:

"My brother moved into" Princes Court" from another Rest home, as he needed a bit more supervision and help with dressing etc. Yes, the door is locked, but behind that door is a lovely homely atmosphere with separate dining area and intimate lounges flowing into a spacious and vibrant secure garden area. The bedrooms are modern with good wardrobe space. My brother quickly settled into life there and enjoys the home cooked meals, morning & afternoon teas, suppers, entertainment, activities & company together with the 1 on 1 time with staff.
The social functions involving families & residents are lovely fun times and much appreciated.
I have found Management & staff to be truly caring & friendly towards the residents and their families. They promptly phone & discuss any issues that arise including suggestions on how to best resolve or manage the situation. One of Princes Court Dementia Care strengths is the ratio of staff to residents".
Thankyou to everyone at Princes Court
Updated: 12 Jan 2023
Personnel
Personnel
Type
Hours Per Week
Status
Details
Registered Nurse
Yes
Healthcare Assistants/Caregivers
Yes
Physiotherapist
Yes
Available by referral.
Occupational Therapist
Yes
Available by referral.
Social Worker (on site)
Yes
Available by referral.
Diversional Therapist
Yes
Our Diversional Therapist undertakes a detailed assessment with family members to understand each person well and identify what works for them. A creative meaningful activities programme supports socialisation, stimulation and fun. An evening and weekend programme is also provided.
Activities Co-ordinator
Yes
Monday to Friday providing a range of activities, outings and special events in conjunction with our Diversional Therapist
Hairdresser
Yes
Our hairdresser visits every Monday or for those special occasions.
Podiatrist
Yes
Visits 6 weekly at a reasonable cost.
Dietitian
Yes
All our menus are developed and reviewed by a Registered Dietitian. Specialised individual dietary requirements are also catered for.
Accredited Visitors
Yes
Princes Court has various entertainers and volunteers who support the dedicated programme. This includes school groups, music groups, to weekly pamper sessions.
Kaumatua
Yes
Holds a regular support group and available on request
Chaplain/Spiritual Advisor
Yes
External supporters from various religious groups visit regularly to support resident individual spiritual needs
Other Personnel
Yes
We have a wide range of personnel. Should you require services outside our home, we can assist.
Updated: 12 Jan 2023
Specialities or Areas of Expertise
Specialities or Areas of Expertise
Specialities or Areas of Expertise
Status
Details
Wound Care
Yes
All RNs have up to date training in wound care and the latest dressing product knowledge. Access to Specialist Wound Care Nurse is available
Diabetic Care
Yes
Registered Nurse is on site Monday - Friday. Access to specialist diabetic care
Continence Advice
Yes
Regular assessment and review is undertaken by our Registered Nurse. Specialist Continence Care is also available
Infection Control
Yes
Clinical Management
Yes
We have a dedicated Registered Nurse/ Unit Co- Ordinator
Updated: 12 Jan 2023
Respite, Carer Support or other Short Stay
Respite, Carer Support or other Short Stay
Respite, Carer Support or other Short Stay
Status
Details
Respite
Yes
We are able to provide specialised Dementia Care respite care to families for their loved ones. Please call for details or a time to view a room.
Carer Support
Yes
Our short stay programmes provide careers with a much-needed break, and support.
Subsidised
Yes
Talk to us to find out if you are eligible for a subsidy.
Private Paying
Yes
Booking can be made in advance
Yes
Updated: 12 Jan 2023
Features
Features
Feature
Status
Details
May Bring Own Furniture
Yes
Residents and their family are encouraged to personalise their rooms with their own treasures and furniture.
Single Rooms
Yes
All of our rooms are individual rooms with an outlook onto our secure safe gardens.
Rooms suitable for a couple
Yes
Ensuite
Yes
Alcohol Permitted
Yes
Where appropriate, our residents enjoy a Happy Hour with music.
Pets In Residence
Yes
The Rest Home has one cat named Sabrina
Negotiate To Bring Own Pet
Yes
Phone Access In Own Room
No
There is access to a mobile phone to allow families to remain in touch along with zoom for face to face catch ups.
Wifi
Yes
Cater for under 65 yrs with Disability
Yes
Lounges/seating areas
Yes
We have 2 bright lounges and a conservatory area.
Gay / LGBT IQ Friendly
Yes
Outings
Yes
Our residents have a very regualar trips to local areas such as the beach, Lake Hood, Hakatere and Rakaia Huts, Plains Museum, local gardens, Mayfield, Mount Somers.
Residents Committee
Yes
Newsletter
Yes
Policy for management of challenging behaviour
Yes
As Princes Court is a fully secure dementia facility, our staff are all trained in the management of challenging behaviour.
Confused Residents
Yes
Smoking Permitted
No
We are smoke free.
Semi-Secure
Yes
Princes Court is a fully secure facility. Our residents are able to walk safely and securely around the entire facility, inside and out, as they choose.
Updated: 12 Jan 2023
Special Features
Special Features
Princes Court is a unique fully secure specialist Dementia Unit. The small size enables residents to feel safe.
We are located in a quiet suburb and part of the Heritage Lifecare Group.

All 35 residents' rooms are single and are surrounded by attractive lawns and colorful gardens.

Princes Court has large lounge areas with garden views and a conservatory. There are internal and external walkways which enable our residents freedom of movement in a safe and secure environment. Princes Court has a high quality of care in a warm, friendly environment.

Princes Court is proud to be part of the local community and takes the time to assist you in your decision making on where to place you loved ones.
Updated: 12 Jan 2023
Interests & Activities
Interests & Activities
We are committed to providing a meaningful and flexible range of activities and events to meet the abilities and interests of our residents, considering their individual needs and cultural beliefs.

When you make Princes Court your home, we conduct an assessment with you and your whanau to identify your individual interests and their physical, cultural, creative, intellectual and social needs. We then develop an individualised activities plan to meet your needs.
Updated: 12 Jan 2023
Additional Information
Additional Information
Topic
Details
What's included in your fees and what's not
Please discuss with the Care Home Manager as we have various room options and services available to suit individual needs .
Staffing qualifications and details
The Care Home Manager is a Registered Nurse, Our Registered Nurses are fully qualified in InterRai resident individual assessment. Over 90% of our care staff have achieved their National Certificate in Support of the Older Person, and additional specialised dementia training including completing the 'Walking in Another's Shoes' training course.
Details about meals
Fresh home cooked meals are prepared and cooked on-site including home baked morning and afternoon tea. The menu is set and reviewed twice a year by a registered dietician. Special diets can be catered for by the kitchen staff. Family are welcome to join their relative for a meal.
Visitor information
We welcome visitors into our home.
Associated Complexes
Princes Court is part of the Heritage Lifecare group of care homes and villages across the country, from Invercargill to Whangarei. We have over 2,500 beds nation-wide and 500 independent living units.
Updated: 12 Jan 2023
Languages Spoken
Languages Spoken
Language
Status
Details
Other Information
Yes
We welcome all cultures and have a wide range of different languages spoken. We are also able to assist with translation services. Talk to us about your language needs.
Updated: 12 Jan 2023
Religious/Spiritual Affiliations
Religious/Spiritual Affiliations
Religious/Spiritual Affiliations
Status
Details
(Other comments)
Yes
We welcome all religions and have access to local religious groups and services. Talk to us about your needs.
Updated: 12 Jan 2023
Ethnic Diets
Ethnic Diets
Ethnic Diet
Status
Details
Other
Yes
We welcome all cultures and have Dieticians who develop our menus. Talk to us about your needs.
Updated: 12 Jan 2023
Distances
Distances
Location
Distance
Details
Shops
3.00 Km
Mall
3.00 Km
Parks
1.00 Km
Library
2.00 Km
Updated: 12 Jan 2023
Credentials & Membership
The Ministry of Health conducts regular audits of Residential Care Facilities. They can be found HERE.