Dementia
Kingswood Rest Home Morrinsville
At a glance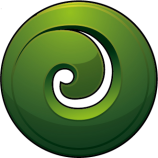 Vacancy

No

Name

Kingswood Rest Home Morrinsville

Category

Dementia

Address

422A Thames Street
Morrinsville
Morrinsville 3300

Postal Address

422A Thames Street
Morrinsville 3300

Region

Waikato

Phone

Fax

Email

Web
Personnel
Manager

Tonya Holroyd

Owner

Kingswood Healthcare Management Ltd

Clinical Manager:

Sandheev Kumar
Other services

Click on link above right to visit our website.

Kingswood Rest Homes in Matamata and Morrinsville are currently the only Rest Homes in the Matamata-Piako District specialising in the 24-hour care of people who have been assessed as requiring Stage 3 Dementia care.

In Matamata we offer a 25-bed specialist facility to care for people assessed with Stage 3 Dementia. We also offer respite beds, when beds are available, to those who need them. Our brand new Rest Home facility opened in November 2018, offers 16 private bedrooms, some with ensuite bathrooms, as well as an option of a premium room or suite.

In Morrinsville, we offer 28 Dementia beds in total, situated in two completely seperate buildings with their own grounds.

The first building can accomodate 12 people assessed with dementia in a beautifully restored villa, encorporating a new wing set in a mature, established garden.

The second Dementia wing is a newly established Men Only wing, which will accomodate men only. Renovations have just been completed to include a Men's Shed, a Potting Shed, a Chicken Run and a Vege Garden, which will keep the blokes busy. Daily activities will be offered around our male Residents' own particular interests and their past hobbies.

There is also a new, purpose-built building with 16 ensuite rooms, offering Rest Home level of care. There are lovely patios and gardens and a little café situated in the grounds for daily socialising. Assisted living is also available on our Morrinsville site and we can accomodate up to people in two serviced houses with meals supplied.

Both our Rest Homes, in Matamata and Morrinsville, have four years Certification from the Ministry of Health, which is the maximum certification which can be achieved.
Service/Facility Details
Service/Facility Details
Detail
Status
Contract with DHB
Yes
Certification
Yes
ORA Applies
No
Updated: 11 Mar 2014
Bed and Vacancy Details
Bed and Vacancy Details
Detail
Status
Approximate number of beds at this level of care
28
Vacancy
No
Impending vacancy
No
Premium Room Charges
No
MOH Certification and Audit Report
View MOH certification and audit report (opens in a new tab)
Extra admission requirements due to COVID-19
Unknown
Updated: 10 Aug 2022
Personnel
Personnel
Type
Hours Per Week
Status
Details
Registered Nurse
Yes
TA Registered Nurse is on duty or on call at all times
Healthcare Assistants/Caregivers
Yes
All of our Staff undertake specialised industry- specific training in caring for people with dementia. Through the "Spark of Life" approach we will aim to re-ignite the spark of life In our residents.
Physiotherapist
Negotiable
Occupational Therapist
Negotiable
Activities Co-ordinator
Yes
Our Activities Coordinators practice the "Spark of Life" philosophy to ensure residents remain stimulated and active. She is also responsible for weekly trips to places of interest and many daily activities.
Hairdresser
Yes
Local hairdressers visit regularly for hair cuts and ladies may also have their hair set or permed as required.
Podiatrist
Yes
A podiatrist visits our Rest Homes on a six weekly cycle.
Dietitian
Negotiable
Our menus are created by using WDHB guidelines and all meals are cooked on the premises by an experienced cook. Our menus and kitchens are audited regularly by a registered dietitian and we have received an Excellence across both rest homes for our yearly kitchen and menu audits.
Accredited Visitors
Yes
Kaumatua
Yes
Chaplain/Spiritual Advisor
Yes
Chaplains and Priests visit regularly.
Other Personnel
Yes
Full-time Cook, Caretaker, Gardner and Handyman
Updated: 15 Nov 2018
Specialities or Areas of Expertise
Specialities or Areas of Expertise
Specialities or Areas of Expertise
Status
Details
Palliative Care (Contracted)
Yes
End of Life/Palliative Care
Yes
Wound Care
Yes
Diabetic Care
Yes
Continence Advice
Yes
ACC Rehabilitation
Yes
Infection Control
Yes
Surgical Followup
Yes
Clinical Management
Yes
Updated: 15 Nov 2018
Respite, Carer Support or other Short Stay
Respite, Carer Support or other Short Stay
Respite, Carer Support or other Short Stay
Status
Details
Respite
Yes
Carer Support
Yes
Subsidised
Yes
Private Paying
Yes
Booking can be made in advance
Yes
Updated: 11 Mar 2014
Features
Features
Feature
Status
Details
May Bring Own Furniture
Yes
Residents may bring small peices of furniture and decor to make their room more homely.
Single Rooms
Yes
Shared Rooms
Yes
Rooms suitable for a couple
Yes
Alcohol Permitted
Yes
Pets In Residence
Yes
Cater for under 65 yrs with Disability
Yes
Lounges/seating areas
Yes
Primary Health Funded Short Term Care
Yes
Provide End of Life/Palliative Care
Yes
Palliative Care Contract
Yes
Day Programme for day stay clients
Yes
Outings
Yes
Maori Kaupapa
Yes
Residents Committee
Yes
Newsletter
Yes
Policy for management of challenging behaviour
Yes
Confused Residents
Yes
Rural Setting
Yes
Updated: 15 Nov 2018
Interests & Activities
Interests & Activities
Activity programme, Advocate, Age Concern, Alzheimer's Society, BBQ, Art, Big print books, Board games, Care and Craft, Classical Music, Cooking, Craft, Dancing, Electric beds, Flower arranging, Entertainment, Garden, Gardening, Golden Oldies, Greypower, Happy Hour, Indoor Games, Minibus, Music, Newspaper reading, Outings, Park, Picnic facilities, Reading, Sing-a-longs, RSA, Shopping, Singing, Videos
Updated: 20 Jun 2017
Languages Spoken
Languages Spoken
Language
Status
Details
Afrikaans
Yes
English
Yes
Hindi
Yes
Malayalam
Yes
Maori - Te Reo
Yes
Updated: 3 Sep 2018
Religious/Spiritual Affiliations
Religious/Spiritual Affiliations
Religious/Spiritual Affiliations
Status
Details
Anglican
Yes
Christian
Yes
Methodist
Yes
Roman Catholic
Yes
Salvation Army
Yes
Updated: 11 Mar 2014
Credentials & Membership
Credentials & Membership
Credentials & Membership RC
Status
Details
Spark of Life
Yes
Updated: 9 Mar 2015
The Ministry of Health conducts regular audits of Residential Care Facilities. They can be found HERE.
240