Dementia
At a glance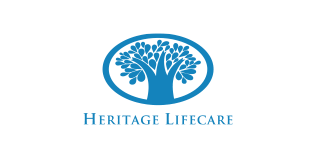 Vacancy

Yes

Name

Flaxmore Lifecare

Category

Dementia

Address

8 Clifford ave
Bishopdale
Nelson 7011

Postal Address

Same as above

DHB

Nelson Marlborough

Phone

Email

Web

Facebook
Personnel
Manager

Deethu Devasia

Owner

Heritage Lifecare
Other services
Photos
Map
Downloads
Reviews
Given the current COVID-19 environment we have temporarily disabled our 'feedback' feature. We apologise for any inconvenience.
Make your home at Flaxmore Lifecare

When it comes to everyday life, Flaxmore makes it easy with respite and personalised dementia care. The well-appointed rooms all look out onto sheltered courtyards or landscaped gardens and come complete with a 24-hour call bell system, WiFi .

Light, bright and welcoming, Flaxmore is set amongst the leafy suburb of Bishopdale, just a hop, skip and jump from the Nelson city centre.

We offer everything from hairdressing to speech therapy, physiotherapy, church services and podiatry. We have a range of recreational activities including board games, gardening, crafts, cooking and indoor bowls. Our facility van is also always on hand for outings.
Service/Facility Details
Service/Facility Details
Detail
Status
Contract with DHB
Yes
Certification
Yes
ORA Applies
No
Updated: 20 Jul 2017
Bed and Vacancy Details
Bed and Vacancy Details
Detail
Status
Approximate number of beds at this level of care
47
Vacancy
Yes
Impending vacancy
No
Premium Room Charges
No
MOH Certification and Audit Report
View MOH certification and audit report (opens in a new tab)
Extra admission requirements due to COVID-19
Yes
Updated: 23 Jun 2022
Testimonials
Testimonials
Comments from our Residents/Family Survey 2014:

"I just wish to thank you and everyone on your team sincerely, for the care you have provided for my father. The level of care is of the highest standard, but most noticably it is actual care in the other sense. The way staff will pop in on their way home to say good bye. The kindness and respect every person shows. The way you all make the place feel like a home filled with family. All the extras you do. I really dont know how to thank you enough and my appreciation extends further than the few examples I write of. Every single staff member seems to go above and byond the call of duty. Thank you so very much."

"Everything about this home is wonderful. The care, staff and management. It's a home away from home for residents."

"Great carers/nurses/staff who care. Good attention to detail. Clean and Calm environment with a gentle carers."

"It is obvious that the staff are well trained in Dementia care and chosen for their character traits. The care truly goes into the 'care' as opposed to drugs and buildings."

"Thank you for the care of my wife. The care is excellent. It is a new way of life for her, and her family think you are doing a wonderful job in caring for her and overall everything about the home is excellent."

"My husband is happy and so well cared for at Flaxmore. This means a lot to us both. Our time together is very precious. We especially appreciate the cheerful, peaceful atmosphere at Flaxmore, its pleasant gardens and surroundings and above all the wonderful spirit of the staff-their courtesy, competence and sheer kindness."

Additionally, an expert opinion:

"You're right to pursue the value of respite care that is delivered in a measured proactive fashion, rather than in response to crisis. People with dementia deserve to live at home for as long as possible and most wish to do so, and this means supporting their families to cope with the demands of what is often referred to as the 36 hour day. The provision of respite care helps them do this by giving them a reassuring break knowing their relative is being cared for in a safe and supportive setting. However the time to do this is not when the carer is exhausted and on the cusp of crisis, for this is when frustration and resentment is in the air and we're responding to suffering - not providing timely, appropriate compassionate support.

At Flaxmore Care Home our respite care is planned, flexible and promotes well-being for all before crises are reached and that is how it should be if we are going to help people with dementia live well."

Professor Graham Stokes
Global Director of Dementia Care
Honorary Visiting Professor of Person-Centred Dementia Care, University of Bradford
Corporate Centre Medical
Updated: 15 Nov 2018
Personnel
Personnel
Type
Hours Per Week
Status
Details
Registered Nurse
Yes
We have 24 hour Registered Nurse coverage. Our team of nurses have experience in aged care.
Nurse Practitioner
Yes
Healthcare Assistants/Caregivers
Yes
Our Caregivers are highly experienced and work towards achieving NZQA qualifications in residential aged care. They are skilled to provide the best care for our residents.
Physiotherapist
Yes
Available by referral.
Occupational Therapist
Yes
As required.
Social Worker (on site)
Yes
Support Works are our local NASC team
Diversional Therapist
Yes
Our Activities staff works tirelessly to create a stimulating activity calendar, tailored to each person.
Activities Co-ordinator
Yes
Our activities assistant is on site 32 hours per week. Our programme incorporates one-to-one activities, group sessions and day trips.
Hairdresser
Yes
Our hairdresser visits on a regular basis and provides a great service at a reasonable price.
Podiatrist
Yes
Our skilled podiatrist visits monthly or on request.
Dietitian
Yes
All menus are Dietitian approved. Our Dietitian is available for general advice and to oversee special needs. Meals can also be delivered.
Accredited Visitors
Yes
This can be arranged on an individual basis.
Kaumatua
Yes
We endeavour to assist residents to maintain any cultural ties they may have in the community before coming to Flaxmore.
Chaplain/Spiritual Advisor
Yes
We have church services weekly to suit each denomination, and various religious groups can be arranged to visit to provide services for all of our residents.
Other Personnel
Yes
Flaxmore has a range of services available, such as Allied Health Professionals as needed and a GP who visits regularly and is also available on call. Additionally, appointment transportation, pharmacy and medication administration, housekeeping and laundry services, speech therapy, and interpreter services are available. We are able to arrange extra for our residents if required.
Updated: 15 Nov 2018
Specialities or Areas of Expertise
Specialities or Areas of Expertise
Specialities or Areas of Expertise
Status
Details
Oxygen Management
Yes
We have registered nurses on duty 24 hours a day who can provide this level of care.
Gastronomy/Nasogastric Management
Yes
We have registered nurses on duty 24 hours a day who can provide this level of care.
Palliative Care (Contracted)
Yes
Individual palliative care funding may be available.
End of Life/Palliative Care
Yes
It is our privilege to care for people nearing the end of their life. We work closely with GP's and Hospice to provide this care.
Dialysis
Yes
Your special needs can be discussed prior to admission.
Wound Care
Yes
We work together with GP's and specialist wound management nurses as required.
Diabetic Care
Yes
We are able to care for all levels of diabetes and our menu has a range of options for those who need a special diet.
Continence Advice
Yes
We manage residents needs and provide a range of continence products with visits by community nurse specialist on request.
Stomal Therapy
Yes
We manage residents needs and provide a range of products with visits by community nurse specialist on request.
Stroke Rehabilitation
Yes
Your special needs can be discussed prior to admission.
Tracheotomy Care
Yes
We are able to provide continuous ambulatory peritoneal dialysis. We also provide support for those requiring haemodialysis.
Infection Control
Yes
We meet all infection control standards.
Surgical Followup
Yes
We are able to care for people following surgery and provide a range of convalescent care options.
Psychiatric Care
Yes
We will provide referrals to other services as required.
Community Health
Yes
We link with community health professionals as required.
Clinical Management
Yes
Our Clinical Manager, has a wide range of clinical knowledge extending from aged care to enviromental health. Bringingleadership and skill and support to our team.
Other Specialties
Yes
Available as required.
Updated: 3 Apr 2018
Respite, Carer Support or other Short Stay
Respite, Carer Support or other Short Stay
Respite, Carer Support or other Short Stay
Status
Details
Respite
Yes
We welcome residents who wish to stay for a short time, either to give relatives and care givers a break, or because they need a little bit of extra care to recuperate and return home.
Carer Support
Yes
We welcome residents who wish to stay for a short time, either to give relatives and care givers a break, or because they need a little bit of extra care to recuperate and return home.
Subsidised
Yes
Subsidy may be available.
Private Paying
Yes
We welcome people who are self funded or have insurance cover.
Booking can be made in advance
Yes
According to bed availability.
Updated: 5 Aug 2016
Features
Features
Feature
Status
Details
May Bring Own Furniture
Yes
Rooms are fully furnished and we encourage residents to personalize their rooms. We understand the importance of making it feel like home.
Single Rooms
Yes
Rooms are equipped with a nurse call system, personal heater, stereo system, spacious showers, and safety grab rails. Freeview TV and Sky TV access is available.
Rooms suitable for a couple
Yes
Separate rooms have been set aside for couples so they can be side by side.
Ensuite
No
We have 6 rooms with a shared toilet and everyone is in close proximity to bathroom facilities. All rooms have a small vanity unit for privacy.
Alcohol Permitted
Yes
Monitored together with GP guidance.
Pets In Residence
Yes
We have 3 cats residing at Flaxmore
Negotiate To Bring Own Pet
Yes
We are happy to discuss options for your pets.
Phone Access In Own Room
Yes
You are welcome to have a phone and internet installed at your own cost.
Wifi
Yes
Available for residents.
Cater for under 65 yrs with Disability
Yes
We can discuss your special needs prior to admission.
Lounges/seating areas
Yes
Our home is seperated into 3 small areas. Within each area is a communal lounge and/or conservatory with comfortable seating, a television and music available. Each lounge leads onto a safe enclosed garden where people are free to wander at will. The area is large enough for residents to run meetings, invite guests and partake in a variety of organised functions.
Gay / LGBT IQ Friendly
Yes
A no discrimination policy is in place to provide a friendly and caring space for residents.
Male residents only
No
However, in consultation with our GPs and specialist services, we have a small unit just for men where they are able to be very blokesy and watch sport on TV as much as they like!
Primary Health Funded Short Term Care
No
You may qualify for Primary Options For Acute Care Funding. Ask your GP for details.
Provide End of Life/Palliative Care
Yes
It is our privilege to care for people nearing the end of their life. We work closely with GP's and Hospice to provide this care.
Palliative Care Contract
Yes
Individual funding may be available. Ask your GP or the hospital for more details.
Day Programme for day stay clients
Yes
It is possible for people to join us during the day and return home at night.
Outings
Yes
As part of the activities program regular trips are provided to the local community. These can include shopping, sight seeing and picnics.
Whanau Room
Yes
Maori Kaupapa
Yes
We respect all cultures.
Residents Committee
Yes
We have a care home residents group with regular meetings.
Family Committee
No
We welcome family input and hold family forums on a regular basis.
Newsletter
Yes
The care homes newsletter is published on a regular basis.
Policy for management of challenging behaviour
Yes
Our staff are trained to recognise and manage a range of behaviours that residents may have.
Confused Residents
Yes
Our staff are trained to recognise and manage a range of behaviours that residents may have. This may include residents who become confused.
Rural Setting
Yes
A semi rural-suburban setting, as Flaxmore sits at the foot of the Grampians in Bishopdale.
Smoking Permitted
Yes
We have a designated smoking area.
Semi-Secure
Yes
Updated: 6 Jan 2020
Special Features
Special Features
Flaxmore Lifecare offers all the benefits of a care facility, including entertainment, activities and companionship. We are very proud to be the only aged care facility in the whole of Nelson to have attained a 3 year certification in the Ministry of Health Certification Audit. The site provides paraplegic toilets, and separate dining room and lounge facilities, and is fitted with accessibility ramps and safety grab rails, wide corridors, and smoke detectors with water sprinklers.

Boasting magnificent landscaped and vegetable gardens, Flaxmore includes a BBQ area and outdoor seating for quiet and peaceful relaxing. We take pride in being warm and friendly and have become renowned for our cheerful atmosphere, and enjoy the informality and usual 'comings and goings' of a family home. A variety of things happen on a typical day, for example, on many days of the week family, friends and children drop in and spend time with their relative. Sometimes they may join us for Happy Hour or a game or activity that is happening, or just a chat and a cup of tea.
Updated: 24 May 2019
Interests & Activities
Interests & Activities
Flaxmore has an extensive repertoire of activities and events 7 days a week , aimed at keeping the body and mind stimulated. Our Activity Coordinator focuses on designing programmes for each individual at all levels of disability, to promote independence and creative expression.

We provide a library service and we also rent DVDs or videos. Entertainers form a regular part of our programme. A piano and Sky TV is also available in the main lounges.

Here are just some of the activities and interests of residents which arise on a regular basis:

Cooking, Board Games, Crosswords & Quizzes, Gardening, Indoor Bowls, Movies, Music, Parties, Crafts, Live Entertainment, Newspaper Reading.

There is also active involvement in community events. Outings are an ongoing part of the activities programme and often include stopping somewhere for coffee.
Updated: 4 Mar 2020
Additional Information
Additional Information
Topic
Details
What's included in your fees and what's not
A government subsidy may be available for part or all of your care.
Staffing qualifications and details
Flaxmore meets all recommended staffing levels for residential care.
Details about meals
Our menus are dietitian approved and cater to individual preferences and requirements.
Associated Complexes
We are part of Heritage Lifecare, a specialist aged care provider.
Updated: 3 Apr 2018
Languages Spoken
Languages Spoken
Language
Status
Details
Afrikaans
Yes
English
Yes
Hindi
Yes
Interpreter
Yes
We have access to an interpreter service.
Maori - Te Reo
Yes
Punjabi
Yes
Samoan
Yes
Thai
Yes
Tongan
Yes
Updated: 15 Nov 2018
Religious/Spiritual Affiliations
Religious/Spiritual Affiliations
Religious/Spiritual Affiliations
Status
Details
Anglican
Yes
Baptist
Yes
Brethren
Yes
Christian
Yes
Denominations/Faiths represented
Yes
We are able to accommodate our residents' spiritual needs as requested. A spiritual advisor, chaplaincy and church services are available.
Inter denominational
Yes
Methodist
Yes
Non denominational
Yes
Presbyterian
Yes
Roman Catholic
Yes
Salvation Army
Yes
Seventh Day Adventist
Yes
Updated: 15 Nov 2018
Distances
Distances
Location
Distance
Details
Public Transport
0.50 Km
There is public transport available with a bus stop about 7 minutes walk from Flaxmore Care Home
Shops
0.50 Km
We are a short car journey from central Nelson City
Mall
3.00 Km
Richmond Shoppng Mall and Nelson malls
Parks
There is a small reserve next to Flaxmore Care Home
Library
We have our own library on site, with many books and magazines available for our residents to enjoy.
Updated: 5 Aug 2016
Credentials & Membership
The Ministry of Health conducts regular audits of Residential Care Facilities. They can be found HERE.
664