Dementia
Carter House Lifecare & Village
At a glance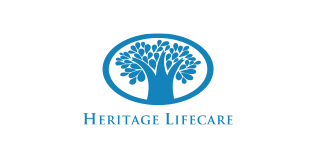 Vacancy

Soon

Name

Carter House Lifecare & Village

Category

Dementia

Address

69 Moehau Street
Te Puke
Te Puke 3119

Postal Address

Same as above

DHB

Bay of Plenty

Phone

Email

Web

Facebook
Personnel
Manager

Judi Geenty

Owner

Heritage Lifecare
Other services
Make your home at Carter House Lifecare

When it comes to everyday life, Carter House makes it easy with village, rest home, hospital, and dementia care. The well-appointed rooms all look out onto sheltered courtyards or landscaped gardens and come complete with a 24-hour call system, WiFi and ensuites.

Part of the close-knit Te Puke community, Carter House is set amongst beautifully landscaped gardens, just a hop, skip and jump from the Te Puke shopping centre, where you'll find all the essentials including a bank and pharmacy.

We offer everything from podiatry to hairdressing, speech therapy, physiotherapy and resident pets. We have a range of recreational activities including happy hour, board games, cooking, crafts and indoor bowls. Our facility van is also always on hand for outings.
Service/Facility Details
Service/Facility Details
Detail
Status
Contract with DHB
Yes
Certification
Yes
ORA Applies
No
Updated: 26 Nov 2015
Bed and Vacancy Details
Bed and Vacancy Details
Detail
Status
Approximate number of beds at this level of care
17
Vacancy
Soon
Impending vacancy
Yes - Possible bed mid June
Premium Room Charges
No
MOH Certification and Audit Report
View MOH certification and audit report (opens in a new tab)
Extra admission requirements due to COVID-19
Unknown
Updated: 28 Jun 2022
Personnel
Personnel
Type
Hours Per Week
Status
Details
Registered Nurse
Yes
We have 24 hour Registered Nurse coverage. Our team of nurses have experience in aged care.
Enrolled Nurse
Yes
Physiotherapist
9
Yes
Occupational Therapist
Yes
Diversional Therapist
Yes
Diversional Therapy is available every day Dementia unit. We have 2qualified DTs and 2 DT assistants. Hours : 12pm-7pm
Activities Co-ordinator
Yes
Our Diversional Therapists manage out activities programme.
Hairdresser
Yes
We have a hair salon designed for our residents' needs. We have a hairdresser that come weekly.
Podiatrist
Yes
Our skilled podiatrist visits regularly over a week.
Dietitian
Yes
A registered Dietician creates menus for all dietary requirements. All facility menus are audited yearly. Dietary advice provided on request.
Kaumatua
Yes
We endeavour to assist residents to maintain any cultural ties they may have in the community before coming to Carter House.
Chaplain/Spiritual Advisor
9
Yes
We have a Chaplain who works a minimum of 9 hours per week and is available whenever needed. Various religious groups can be arranged to visit to provide services for all of our residents.
Other Personnel
Yes
Email assistance, pharmacy, speech therapy, meal delivery and interpreter services also available.
Updated: 17 Nov 2021
Specialities or Areas of Expertise
Specialities or Areas of Expertise
Specialities or Areas of Expertise
Status
Details
Oxygen Management
Yes
Gastronomy/Nasogastric Management
Yes
End of Life/Palliative Care
Yes
We work closely with Waipuna Hospice Staff-we follow the Liverpool pathway
IV Antibiotic Capability
Yes
Dialysis
Yes
We have access to a specialist
Wound Care
Yes
We have access to a specialist
Diabetic Care
Yes
We have access to a specialist
Continence Advice
Yes
We use USL as advisors
Stomal Therapy
Yes
We have access to a specialist
Stroke Rehabilitation
Yes
We have access to a specialist
Tracheotomy Care
Yes
We have access to a specialist
Spinal Injuries Care
Yes
We have access to a specialist
Infection Control
Yes
Have access to Infection control specialist. We have a Registered Nurse who attends Infection control TGA meetings monthly
Surgical Followup
Yes
Psychiatric Care
Yes
We have access to a specialist
Clinical Management
Yes
Maree O'Brien is our Clinical Coordinator
Other Specialties
Yes
as needed
Updated: 26 Nov 2015
Respite, Carer Support or other Short Stay
Respite, Carer Support or other Short Stay
Respite, Carer Support or other Short Stay
Status
Details
Carer Support
Yes
Subsidised
Yes
Private Paying
Yes
Updated: 26 Nov 2015
Features
Features
Feature
Status
Details
May Bring Own Furniture
Yes
Rooms are fully furnished and able to be personalized.
Single Rooms
Yes
Rooms are equipped with a personal heater, spacious showers, and safety grab rails. Freeview TV access is available. Nurse call system available.
Ensuite
Yes
We have some rooms with ensuites, please discuss this option with our Facility Manager.
Alcohol Permitted
Yes
Monitored together with GP guidance.
Pets In Residence
Yes
Cam the cat and Ruby the Rabbit
Negotiate To Bring Own Pet
Yes
We are happy to discuss options for your pets.
Phone Access In Own Room
Yes
Wifi
Yes
Available for residents.
Resident can adjust heating in own room
Yes
Lounges/seating areas
Yes
Communal lounges in the complex are equipped with comfortable seating, and televisions with DVD players. The area is large enough for residents to run meetings, invite guest speakers and partake in a variety of organised functions
Gay / LGBT IQ Friendly
Yes
A no discrimination policy is in place to provide a friendly and caring space for residents.
Provide End of Life/Palliative Care
Yes
Day Programme for day stay clients
Yes
Outings
Yes
Whanau Room
Yes
Available as well as a family kitchenette.
Maori Kaupapa
Yes
Residents Committee
Yes
Family Committee
Yes
Is available for families to set up.
Newsletter
Yes
Monthly.
Policy for management of challenging behaviour
Yes
Confused Residents
Yes
Smoking Permitted
Yes
Outside area available for residents.
Semi-Secure
Yes
Updated: 12 Oct 2018
Special Features
Special Features
Carter House Aged Care Complex offers a 64 care bed home, made up of 18 Resthome, 29 Hospital rooms and 17 bed Specialised Unit, dedicated to providing care for those suffering from Alzheimer's and other associated conditions.

Our Complex Village offers 26 self contained units, from studio to 2 bedroom with garage, each representing a lifestyle choice. The Independent Units programme offers all the benefits of the complexes facilities, including entertainment, activities and companionship. The site provides a convenience shop, accessibility ramps and safety rails, paraplegic toilets, wide corridors, smoke detectors with water sprinklers, and separate dining room and lounge facilities.

Situated in the sunny Bay of Plenty, Carter House has magnificent award-winning landscape and vegetable gardens, with a BBQ area and outdoor seating. Walking paths to areas of interest is provided, as well as many places to sit and enjoy the surroundings.

We take pride in being warm and friendly and have become renowned for our cheerful atmosphere.


Updated: 3 Oct 2018
Interests & Activities
Interests & Activities
Carter House has an extensive repertoire of activities and events, aimed at keeping the body and mind stimulated. Our trained Diversional Therapists focus on designing programmes for each individual at all levels of disability, to promote independence and creative expression.

We provide a library service and we also rent DVDs or videos. Entertainers form a regular part of our programme. A piano is also available in the main lounges.

Activities include:

Board games, massage, piano, music, singing, and dancing. Arts & crafts, cooking, Happy Hour, quizzes, gardening, workshop, reading, and an active involvement in community events.

A wide variety of entertainment is provided regularly. We have an indoor bowls table where regular tournaments are held. Outings are an ongoing part of the activities programme.
Updated: 12 Oct 2018
Additional Information
Additional Information
Topic
Details
Staffing qualifications and details
Our Staff are all qualified or undergoing some form of ongoing training provided by Carter House. We provide a wonderful working environment with a fun atmosphere, excellent conditions, and the opportunity for ongoing education.
Details about meals
Carter House has a trained In-house cook who provides delicious meals and home baking daily, catering for 80-100 people. All meals are met by dietitians approval and are regarded in a high standard.
Associated Complexes
Carter House is part of the Heritage Lifecare Group, with a sister home in Tauranga - Hodgson House.
Updated: 8 Feb 2018
Languages Spoken
Languages Spoken
Language
Status
Details
Afrikaans
Yes
English
Yes
Filipino
Yes
Hindi
Yes
Interpreter
Yes
Punjabi
Yes
Updated: 3 Oct 2018
Religious/Spiritual Affiliations
Religious/Spiritual Affiliations
Religious/Spiritual Affiliations
Status
Details
Anglican
Yes
Christian
Yes
(Other comments)
Yes
We are able to accommodate our residents' spiritual needs as requested. A spiritual advisor, chaplaincy and church services are available.
Updated: 3 Oct 2018
Distances
Distances
Location
Distance
Details
Public Transport
Near public transport, and a scooter bay and facility outing van are available.
Shops
1.50 Km
Near local amenities. Transport provided on a weekly basis.
Library
1.50 Km
Near local amenities. Transport provided on a weekly basis.
Updated: 3 Oct 2018
Credentials & Membership
The Ministry of Health conducts regular audits of Residential Care Facilities. They can be found HERE.
176