Cantabria Lifecare & Village
At a glance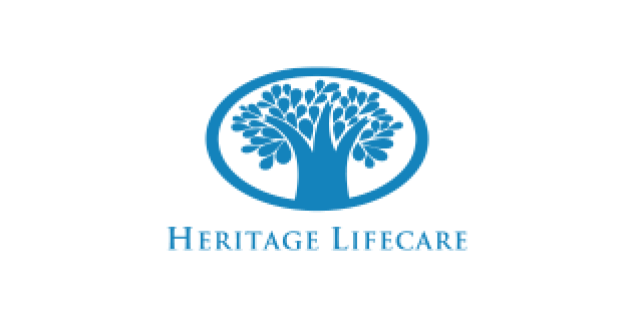 Vacancy

Soon

Name

Cantabria Lifecare & Village

Category

Dementia

Address

369 Old Taupo Rd
Springfield
Rotorua 3015

Postal Address

Same as above

Region

Lakes

Phone

Email

Web

Facebook
Personnel
Manager

Sharon Reily

Owner

Heritage Lifecare
Other services
At Cantabria, you are at home with us.

We are a friendly, caring community. Become part of our Cantabria family and be cared for by our wonderful staff, whilst making new friends and learning new activities.

We have a range of levels of care, so if your health needs change, we can care for you now and into the future.

Well-known in Rotorua for ensuring our residents feel that this is 'their home', Cantabria is set amongst beautifully landscaped gardens just a distance from the town centre where you'll find all the essentials and more.

At Heritage Lifecare, our homes reflect the residents who choose us, the local communities around us and the people that support and work for us. You are at home with us. Contact us today to talk through your needs.

Photos are representative of Heritage Lifecare.
Service/Facility Details
Service/Facility Details
Detail
Status
Contract with Te Whatu Ora
Yes
Certification
Yes
ORA Applies
No
Updated: 12 Jan 2023
Bed and Vacancy Details
Bed and Vacancy Details
Detail
Status
Approximate number of beds at this level of care
13
Vacancy
Soon
8
Impending vacancy
Yes
Short stay considered
Yes
Premium Accommodation Charges
No
MOH Certification and Audit Report
View MOH certification and audit report (opens in a new tab)
Extra admission requirements due to COVID-19
No
Updated: 7 Dec 2023
Testimonials
Testimonials
A former teacher and Deputy Principal at Rotorua Girls High and one of the first guidance counsellors in New Zealand, Jan came to Cantabria so she could get the care she needed.

She chose Cantabria because 'you feel as if you're still part of the community.' "You can see the trees and the golf course, and it's easy for my friends to come and take me out.

You're right in the middle of everything." Jan says life here is surprisingly busy. "I've got a lot of friends, I enjoy the quizzes and I belong to the book club – the library delivers every other Wednesday."
Updated: 12 Jan 2023
Personnel
Personnel
Type
Hours Per Week
Status
Details
Registered Nurse
Yes
Healthcare Assistants/Caregivers
Yes
Physiotherapist
Yes
Available by referral.
Occupational Therapist
Yes
Available by referral.
Social Worker (on site)
Yes
Available by referral.
Diversional Therapist
Yes
Activities Co-ordinator
Yes
Hairdresser
Yes
Cuts and colours, perms and sets - they are all available in our on site salon. Our hairdresser has a long association with Cantabria and looks forward to seeing you.
Podiatrist
Yes
A podiatrist visits regularly.
Dietitian
Yes
Our menus are approved by Dieticians.
Kaumatua
Yes
We can arrange visits from local Kaumatua and have a dedicated Cultural room.
Chaplain/Spiritual Advisor
Yes
We have access to a Chaplain, and various religious groups can be arranged to visit to provide services for all of our residents.
Other Personnel
Yes
We have a wide range of personnel. Should you require services outside our home, we can assist.
Updated: 12 Jan 2023
Specialities or Areas of Expertise
Specialities or Areas of Expertise
Specialities or Areas of Expertise
Status
Details
Oxygen Management
Yes
Bariatric (Care of the very overweight)
Yes
End of Life/Palliative Care
Yes
Wound Care
Yes
Diabetic Care
Yes
Continence Advice
Yes
Stroke Rehabilitation
Yes
Infection Control
Yes
Surgical Followup
Yes
Community Health
Yes
We work with Community based Healthcare teams as and when required as they provide us with support and a genuine desire to assist
Clinical Management
Yes
Updated: 12 Jan 2023
Respite, Carer Support or other Short Stay
Respite, Carer Support or other Short Stay
Respite, Carer Support or other Short Stay
Status
Details
Respite
Yes
We offer respite care to give carers a much-needed break, while at the same time providing residents with care and companionship.
Carer Support
Yes
Our short stay programmes provide careers with a much-needed break, and support.
Subsidised
Yes
Talk to us to find out if you are eligible for a subsidy.
Private Paying
Yes
Booking can be made in advance
Yes
Updated: 12 Jan 2023
Features
Features
Feature
Status
Details
May Bring Own Furniture
Yes
Rooms are fully furnished, and we also encourage you to bring your furniture, to personalise your new home.
Single Rooms
Yes
Ensuite
Yes
Phone Access In Own Room
Yes
Talk to us about options.
Wifi
Yes
Resident can adjust heating in own room
Yes
Lounges/seating areas
Yes
Gay / LGBT IQ Friendly
Yes
Provide End of Life/Palliative Care
Yes
Day Programme for day stay clients
Yes
Outings
Yes
Whānau Room
Yes
Māori Kaupapa
Yes
Cantabria was the first aged care provider in NZ to develop a Kaupapa Māori strategy, which we are very proud of.
Residents Committee
Yes
Newsletter
Yes
Policy for management of challenging behaviour
Yes
Confused Residents
Yes
Semi-Secure
Yes
Updated: 12 Jan 2023
Special Features
Special Features
At Cantabria, our home reflects the residents who choose us, the local communities around us and the people that support and work for us.

You are at home with us.

With park-like grounds with BBQ area, extensive gardens that are beautifully maintained by our gardening team with areas where you can sit and watch the world go by. Some of our lounges overlook the golf course and many of our residents love to sit there and enjoy the grandstand view this provides.
Updated: 12 Jan 2023
Interests & Activities
Interests & Activities
We are committed to providing a meaningful and flexible range of activities and events to meet the abilities and interests of our residents, considering their individual needs and cultural beliefs.

When you make Cantabria your home, we conduct an assessment with you and your whanau to identify your individual interests and their physical, cultural, creative, intellectual and social needs. We then develop an individualised activities plan to meet your needs.
Updated: 12 Jan 2023
Additional Information
Additional Information
Topic
Details
Details about meals
Our menus are all approved by a Dietician.
Visitor information
We welcome visitors into our home.
Internet access
Free WiFi for residents and guests is available in the home.
Associated Complexes
Cantabria is part of the Heritage Lifecare group of care homes and villages across the country, from Invercargill to Whangarei. We have over 2,500 beds nation-wide and 500 independent living units.
Updated: 12 Jan 2023
Languages Spoken
Languages Spoken
Language
Status
Details
English
Yes
Fijian
Yes
Filipino
Yes
Hindi
Yes
Māori - Te Reo
Yes
Samoan
Yes
Other Information
Yes
We welcome all cultures and have a wide range of different languages spoken. We are also able to assist with translation services. Talk to us about your language needs.
Updated: 26 May 2023
Religious/Spiritual Affiliations
Religious/Spiritual Affiliations
Religious/Spiritual Affiliations
Status
Details
(Other comments)
Yes
We are able to accommodate our residents' spiritual needs as requested. A spiritual advisor, chaplaincy and church services are available.
Updated: 12 Jan 2023
Ethnic Diets
Ethnic Diets
Ethnic Diet
Status
Details
Other
Yes
We welcome all cultures and have Dieticians who develop our menus. Talk to us about your needs.
Updated: 12 Jan 2023
Distances
Distances
Location
Distance
Details
Public Transport
0.50 Km
A bus stops on the half hour and takes you into town
Shops
1.00 Km
A lovely shopping centre is just down the road. Footpath friendly, this small area houses a bakery,dairy, hairdresser, liquor outlet and a Chinese takeaway.
Mall
6.00 Km
The Central Shopping Mall is well supported with retail outlets, banks and a food court as well as housing The Warehouse
Parks
2.00 Km
Linton Rose Garden is a delightfully fragrant spot in Summer and is the venue for many weddings. The Government Gardens situated in the middle of town is a gorgeous spot and well worth a visit
Updated: 12 Jan 2023
Credentials & Membership
The Ministry of Health conducts regular audits of Residential Care Facilities. They can be found HERE.