Dementia
Brooklands Rest Home and Memory Care
At a glance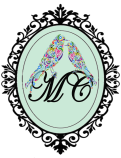 Name

Brooklands Rest Home and Memory Care

Category

Dementia

Address

22 List Street
Welbourn
New Plymouth 4310

Postal Address

22 List Street
Welbourn
New Plymouth 4310

DHB

Taranaki

Phone

Fax

Email
Personnel
Manager

Heather Marshall - (06) 758 8422

Owner

Dementia Specialists Limited
Other services

Brooklands Rest Home and Memory Care provides rest home and dementia level care.
The newly renovated secure dementia area has been completed (October 2016) with rooms available now.
Service/Facility Details
Service/Facility Details
Detail
Status
Contract with DHB
Yes
Certification
Yes
ORA Applies
No
Updated: 17 Oct 2016
Personnel
Personnel
Type
Hours Per Week
Status
Details
Registered Nurse
Yes
There are two Registered Nurses providing clinical oversight of care provided to the residents by our very experienced and skilled caregivers. The Registered Nurses carry out clinical assessments and liase with members of the interdisciplinary team.
Healthcare Assistants/Caregivers
Yes
We have wonderful experienced and skilled caregivers who know the needs and desires of each resident well, and provide exemplary care.
Physiotherapist
Yes
We have our own contracted physiotherapist who works with the Registered Nurses to provide appropriate assessment and care planning.
Occupational Therapist
Yes
We work closely with the Occupational Therapy Department at Taranaki Base Hospital as needed.
Diversional Therapist
Yes
Our Diversional Therapist is very experienced, and skilled at providing a diverse range of activity programmes tailored to meet the individual wishes of each resident.
Hairdresser
Yes
The hair dresser visits regularly. Prices are available on request.
Podiatrist
Yes
The podiatrist visits approximately every 6 weeks and the cost is met by the resident, unless prescribed by the GP.
Dietitian
Yes
We have access to a dietician who assists with menu planning and liaises with the Registered Nurses to provide specific diets for residents as required.
Accredited Visitors
Negotiable
Kaumatua
Negotiable
Chaplain/Spiritual Advisor
Yes
We have a volunteer chaplain/resident advocate, who visits regularly and is available to provide support as required.
Updated: 18 Oct 2016
Respite, Carer Support or other Short Stay
Respite, Carer Support or other Short Stay
Respite, Carer Support or other Short Stay
Status
Details
Respite
Yes
Carer Support
Yes
Subsidised
Yes
Private Paying
Yes
Booking can be made in advance
Yes
Updated: 18 Oct 2016
Features
Features
Feature
Status
Details
May Bring Own Furniture
Yes
Single Rooms
Yes
Rooms suitable for a couple
Yes
Ensuite
No
Not at this time, however potentially in the future
Alcohol Permitted
Yes
Pets In Residence
Yes
Phone Access In Own Room
Yes
Residents have access to a telephone in the dining room and to the mobile phone. You are welcome to have your own personal phone installed, however all costs related to personal phone must be met by the resident or family.
Resident can adjust heating in own room
Yes
Brooklands has gas heating throughout the public areas of the Home and fixed heating in the bathrooms, which is monitored by staff to ensure a safe temperature is maintained. The Dementia Home - Memory Lane, features individual heating in each room.
Cater for under 65 yrs with Disability
Yes
Lounges/seating areas
Yes
Primary Health Funded Short Term Care
Yes
Provide End of Life/Palliative Care
Yes
Day Programme for day stay clients
Yes
Outings
Yes
Whanau Room
No
Though this can be arranged
Residents Committee
Yes
Newsletter
Yes
Policy for management of challenging behaviour
Yes
Confused Residents
Yes
Smoking Permitted
No
The Facility is smokefree
Semi-Secure
Yes
The Dementia Home - Memory Lane is an entirely secure enviroment, featuring a beautifully renovated indoor area, and a sunny secure outdoor area - complete with a 'Man Cave'.
Updated: 18 Oct 2016
Interests & Activities
Interests & Activities
In addition to the listed activities, Memory Lane will have house assistants who will support residents with whatever they need. They will eat dinner family style, explore in the secure garden area, and even be encouraged to help with household tasks, including arranging vases of flowers, folding the laundry, and eventually collecting eggs from the planned resident chickens.
In time 'shops' will also be built, so people can buy the things they need without actually exchanging money, allowing them to feel that they are participating in the community just as they have done throughout their lives. Other activities include; Activity programme, Advocate, Age Concern, Big print books, Bingo, Blind Foundation, Board games, Bowls, Breakfast in bed, Canine friends, Cards, Care and Craft, Concerts, Craft, Entertainers, Entertainment, Exercises, Fax, Games, Garden, Gardening, Happy Hour, Housie, Library, Minibus, Movies, Music, Outings, Park, Parkinson's Society, Parties, Quizzes, Reading, RSA, Shopping, Sing-a-longs, Videos
Updated: 18 Oct 2016
Additional Information
Additional Information
Topic
Details
What's included in your fees and what's not
Please see the Manager for details of additional fees.
Staffing qualifications and details
There is always a minimum of 2 staff available to provide care. Staffing levels are set by the Manager according to assessed resident need.
Details about meals
As a guideline, Breakfast 8am, Morning Tea 10am, Lunch/Hot Dinner 12MD, Afternoon Tea 2pm, Tea 5pm, Supper 7.30pm. However residents may eat their meals whenever and where ever they wish. Cultural or spiritual food preferences, food dislikes or any allergies are catered for.
Updated: 18 Oct 2016
Languages Spoken
Languages Spoken
Language
Status
Details
English
Yes
Updated: 18 Oct 2016
Religious/Spiritual Affiliations
Religious/Spiritual Affiliations
Religious/Spiritual Affiliations
Status
Details
Anglican
Yes
Regular services
Inter denominational
Yes
Regular Church services are advertised on the residents notice board for those wishing to attend
Non denominational
Yes
Presbyterian
Yes
Regular services
Roman Catholic
Yes
Regular Services
Updated: 18 Oct 2016
Distances
Distances
Location
Distance
Details
Mall
4.00 Km
Parks
0.00 Km
The Facility boundary is Brooklands Park
Library
4.00 Km
Updated: 18 Oct 2016
Credentials & Membership
The Ministry of Health conducts regular audits of Residential Care Facilities. They can be found HERE.
137