Dementia
Avon Lifecare (Family Owned) - Trinity and Hiron Dementia Wings
At a glance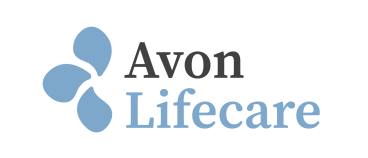 Vacancy

Yes

Name

Avon Lifecare (Family Owned)

Category

Dementia

Address

437 Armagh Street
Linwood
Christchurch 8011

DHB

Canterbury

Phone

Fax

Email

Web
Personnel
Manager

Louise Nash - 9822165

Owner

Family owned and operated - 9822165
Other services
Photos
Map
Downloads
Reviews
Given the current COVID-19 environment we have temporarily disabled our 'feedback' feature. We apologise for any inconvenience.

Our FAMILY OWNED homes make your loved ones their focus for life enrichment and safety each moment. Join our family today
We have Dementia level and rest home rooms available at our multiple locations.

For those residents who live with dementia our Deans House secure rest home wing has 20 dedicated single rooms. Our friendly team of nursing and care staff provide a relaxed, bright environment allowing each person the opportunity to make their own choices and decisions. We enjoy daily tailored activities to encourage and nurture your loved ones within a safe and secure setting.
Service/Facility Details
Service/Facility Details
Detail
Status
Contract with DHB
Yes
Certification
Yes
ORA Applies
No
Updated: 21 Jul 2016
DHB Respite Care Booking Service
DHB Respite Care Booking Service
We provide DHB Respite Care Booking Service.
Bed and Vacancy Details
Bed and Vacancy Details
Detail
Status
Approximate number of beds at this level of care
20
Vacancy
Yes
Yes we do have a room available
Impending vacancy
Yes
Premium Room Charges
No
MOH Certification and Audit Report
View MOH certification and audit report (opens in a new tab)
Extra admission requirements due to COVID-19
Yes
Updated: 30 Jun 2022
Testimonials
Testimonials
"That's very kind Evelyn and well said because we know there were distinctly good times when Mum was involved in activities, trips and special occasions. More especially remembered by us as a family is your great love and care given so unconditionally to Mother. We are so grateful for this over the last 4 years"

To Evelyn & All Staff of Hiron Wing
"Thank you all so much for the dedicated care you gave Dot over the last 4 years. Your patience and thoughtfulness surpassed our hope and Dot was very fortunate to be in your care. Words can't express our gratitude."


Updated: 21 Jul 2016
Personnel
Personnel
Type
Hours Per Week
Status
Details
Registered Nurse
Yes
Nurse Practitioner
No
We have a close relationship with the Gerontology Nurse specialists at the DHB
Healthcare Assistants/Caregivers
Yes
Physiotherapist
Yes
Diversional Therapist
Yes
Activities Co-ordinator
Yes
Hairdresser
Yes
Podiatrist
Yes
Dietitian
Yes
Chaplain/Spiritual Advisor
Yes
The Revd Jill Keir, Libby Falconer Lay Chaplaincy Assistant
Other Personnel
Yes
Updated: 1 Nov 2019
Specialities or Areas of Expertise
Specialities or Areas of Expertise
Specialities or Areas of Expertise
Status
Details
Gastronomy/Nasogastric Management
Yes
Wound Care
Yes
Continence Advice
Yes
Available
Clinical Management
Yes
Updated: 21 Jul 2016
Respite, Carer Support or other Short Stay
Respite, Carer Support or other Short Stay
Respite, Carer Support or other Short Stay
Status
Details
Respite
No
Currently no
Carer Support
Yes
Subsidised
Yes
Private Paying
Yes
Updated: 12 Oct 2017
Features
Features
Feature
Status
Details
May Bring Own Furniture
Yes
We encourage residents to bring any treasured pieces of furniture or personal items for familiarity.
Single Rooms
Yes
Alcohol Permitted
Yes
We have an alcohol policy in our admission agreement
Pets In Residence
Yes
Socks is our friendly feline who patters through the unit to check everyone's OK.
Negotiate To Bring Own Pet
Yes
Please talk to us and we'll see what we can accommodate.
Phone Access In Own Room
Yes
If installed
Wifi
No
Coming soon!
Lounges/seating areas
Yes
Primary Health Funded Short Term Care
Yes
Outings
Yes
With our own wheelchair/easy access van we make regular trips out on a Friday afternoon.
Residents Committee
Yes
Newsletter
Yes
Policy for management of challenging behaviour
Yes
Confused Residents
Yes
Smoking Permitted
Yes
Outside under supervision.
Updated: 10 Jan 2019
Special Features
Special Features
We provide a homely environment with several lounges and dining areas. Our residents enjoy small group dining to encourage a social environment.
All residents will have a full medical assessment on admission.

Updated: 21 Jul 2016
Interests & Activities
Interests & Activities
Our Activities team provide excellent recreational activities which are meaningful to our residents.

See our Activities Programme Calendar attached below.
Updated: 21 Jul 2016
Additional Information
Additional Information
Topic
Details
What's included in your fees and what's not
Dental and specialist medical services/appointments Surcharge on GP visits over $50 Dry cleaning and hairdresser.
Staffing qualifications and details
Registered nurse 24 hours a day- 7 days a week
Updated: 1 Nov 2019
Languages Spoken
Languages Spoken
Language
Status
Details
Dutch
Yes
English
Yes
Filipino
Yes
Other Information
Yes
We have access to interpreter services
Updated: 21 Jul 2016
Religious/Spiritual Affiliations
Religious/Spiritual Affiliations
Religious/Spiritual Affiliations
Status
Details
Anglican
Yes
Christian
Yes
Inter denominational
Yes
(Other comments)
Yes
Updated: 10 Jan 2019
Distances
Distances
Location
Distance
Details
Public Transport
0.10 Km
Metro Route 60 - Hillmorton/Southshore
Shops
0.20 Km
Linwood Village, Stanmore Road shops, including Kiwi Post and New World supermarket.
Mall
2.00 Km
The Palms
Parks
0.30 Km
5 minute walk to Beverley Park
Library
Linwood Library, 1st floor Eastgate Mall
Updated: 21 Jul 2016
Credentials & Membership
The Ministry of Health conducts regular audits of Residential Care Facilities. They can be found HERE.
306