Care Apartment
At a glance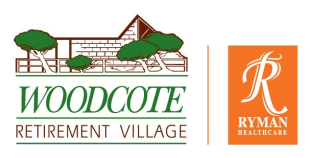 Vacancy

No

Levels of Care Offered

Rest Home

Name

Woodcote

Category

Care Apartment

Address

29 Woodcote Ave
Hornby
Christchurch 8042

Region

Canterbury

Phone

Fax

Email

Web

Facebook
Personnel
Manager

Nicky Anderson - 03 349 8788

Owner

Ryman Healthcare - 03 366 4069
Other services

Winner: 2022 Trusted Brand Aged Care & Retirement Villages

At Woodcote Retirement Village, we're dedicated to caring for you now and into your future. One in five Ryman Healthcare residents lives in a serviced apartment – and it's easy to see why. You have the independence of living in your own home with help as you need it.

As well as independent living and assisted living in serviced apartments, Woodcote also provides resthome care.

When Ryman Healthcare was founded over 35 years ago, our co-founder Kevin Hickman thought about what he'd want for his own mother. He set one simple standard for the care we provide:
It's got to be good enough for Mum.

Today, we not only uphold that same standard, we continue to raise the bar in retirement living and aged care.

Serviced apartments are in the heart of the village, with easy access to everything Woodcote has to offer.

Leading innovation is something that Ryman villages are becoming renowned for. Our seasonal Delicious menu is made fresh on site by in-house chefs. As a serviced apartment resident, you will enjoy a home-cooked main meal every day. You can choose from three main courses, including a vegetarian option. We also cater for special dietary requirements.

Ryman offer some of the most resident-friendly and transparent terms in Australasia, with agreements written in plain language so they are easy for everyone to understand.

Our base weekly fee is fixed for the entire time you occupy your serviced apartment, guaranteed.* And our deferred management fee is capped at 20 percent – one of the lowest in the retirement sector.

We've developed our own ACC accredited Triple A exercise programme. Catering for all ability levels, this free programme improves strength, balance and mobility. Our Engage activities programme provides events and activities for residents, such as the weekly Happy Hour, arts and crafts, and outings in the village van.

Having daily activities and events to look forward to, combined with a friendly village environment, is what life is all about. It's those moments of shared joy and laughter. Because At Ryman villages, we create the kind of community that our residents grew up in – connected and caring.

The village is in an idyllic location nestled amongst beautiful gardens, in the residential area of Hornby.

Serviced apartments have a kitchenette with a fridge-freezer and microwave, and a private ensuite. The call bells mean help is always there, as they are monitored 24 hours a day by on-site staff.

Amenities include indoor bowls, petanque court, bar, library and hair salon.

We've won the Reader's Digest Trusted Brand: Aged Care and Retirement Villages award eight times. And we've been awarded the gold medal seven times in the Reader's Digest Quality Service award.

Of all the large providers (with 15 villages or more) in New Zealand, Ryman has the highest number of care centres with 4 years' certification – the 'gold standard' in care – from the Ministry of Health. Woodcote is one such village that has achieved this 'gold standard' in care.

The Lifestyle at Woodcote Retirement Village has so many wonderful aspects. We appreciate that everyone has different needs and expectations, so we encourage you to come and visit.

Compare Ryman terms with other retirement village providers, find out what care options they provide for the future, and join in with the activities or events on offer. That way, you'll obtain a real appreciation of village lifestyle, and whether you can see yourself living there.

We look forward to introducing you to our wonderful community.

*Some conditions apply
Service/Facility Details
Service/Facility Details
Detail
Status
Contract with DHB
Yes
Certification
Yes
ORA Applies
No
Updated: 17 Mar 2022
Bed and Vacancy Details
Bed and Vacancy Details
Detail
Status
Approximate number of beds at this level of care
7
Levels of care offered in Care Apartments
Rest Home
Vacancy
No
Impending vacancy
No
MOH Certification and Audit Report
View MOH certification and audit report (opens in a new tab)
Extra admission requirements due to COVID-19
No
Updated: 16 Aug 2022
Agent's Details
Agent's Details
Details
Name
Susie Alayne
Address
29 Woodcote Avenue, Hornby
City/Town
Christchurch
Phone
03 338 7696
Email
View Email Address
Updated: 7 Jun 2022
Personnel
Personnel
Type
Hours Per Week
Status
Details
Registered Nurse
Yes
Our registered and enrolled nurses are responsible for the supervision and delivery of high quality nursing care to all care residents. The clinical manager and unit coordinators oversee our trained carers and registered nurses in the exceptional delivery of our daily care.
Enrolled Nurse
Yes
Our dedicated team of enrolled nurses provide high quality nursing care to all care residents.
Physiotherapist
Yes
A physiotherapist is available on a medical referral basis.
Hairdresser
Yes
We have a fully equiped hairdressing salon on site, with services available to residents for a reasonable fee. Appointments can be booked through reception or with the help of a care assistant.
Podiatrist
Yes
A podiatrist visits the village regularly, and care residents are treated on a medical referral basis.
Dietitian
Yes
Accredited Visitors
Negotiable
Other Personnel
Yes
Should the services of a specialist be required we will assist residents in accessing the appropriate people to meet their requirements.
Updated: 7 Jun 2022
Features
Features
Feature
Status
Details
Ensuite
Yes
All serviced apartments include an ensuite.
Alcohol Permitted
Yes
Residents are welcome to socialise as and when they please. We hold a popular happy hour each week.
Pets In Residence
Yes
By negotiation.
Wifi
Yes
We have free WiFi operating throughout the village centre.
Gay / LGBT IQ Friendly
Yes
Outings
Yes
Regular outings are held and provided by our two vans on site. We encourage residents to maintain contact with individuals and groups throughout the community.
Residents Committee
Yes
Our village hosts resident meetings every second month. These are an opportunity for residents to meet and express any concerns, and to share happy moments.
Family Committee
Yes
Relatives meetings are held every 6 months to keep everyone updated on what is happening in the village, and are an opportunity for family members to raise any issues or concerns. Relatives receive a written invitation to their meetings and residents are notified via their activity calendar when the meetings are due to take place.
Newsletter
Yes
A regular newsletter is circulated providing updates on village activities and exciting news.
Updated: 7 Jun 2022
Facility Features
Facility Features
Feature
Status
Details
Social/Recreational Programme
Yes
Ryman Engage – our activities programme – is about embracing opportunities and activities that are thoughtfully planned, and age and ability appropriate. This free programme makes the most of our beautiful amenities. Firm favourites include bowling events and our weekly complimentary Happy Hour.
24 Hour Security
Yes
A security guard will undertake patrols at various times overnight.
Emergency Call System
Yes
Call bells mean help is always there, as they are monitored 24 hours a day by on-site staff.
Newsletter
Yes
A regular newsletter is circulated providing updates on village activities and exciting news.
Pets In Residence
Yes
By negotiation.
Outings
Yes
Regular outings are held and provided by our two vans on site. We encourage residents to maintain contact with individuals and groups throughout the community.
Transport Available
Yes
Personalised driving services, where the driver will accompany a resident to an appointment or on an outing, are available from companies such as Driving Miss Daisy. The closest bus stop to the village is on Parker St near Kathleen Cres.
Gay / LGBT QI Friendly
Yes
Lounges
Yes
Our village has a number of spacious, quiet and comfortable seating areas for residents and family members to enjoy.
Gardens
Yes
Our village grounds are expertly landscaped and gardens are maintained to a high standard. Our gardeners work to a design and planting schedule. This is planned carefully around the seasons and is aimed at ensuring the gardens are colourful and looking their best all year round.
Updated: 7 Jun 2022
Special Features
Special Features
The complimentary Ryman Engage programme provides residents with a variety of activities that cover all aspects of wellbeing considered important for quality of life. These include physical activity, social engagement, intellectual stimulation, creativity and embracing culture and spirituality.

Triple A is our award-winning exercise class on offer to residents, designed to maintain and improve strength and balance, heart health and fitness and range of movement. We offer classes to suit all activity levels, even seated classes for those who are less mobile. Regular exercise benefits everyone, regardless of age, and evidence shows that it is never too late to make real fitness gains.
Updated: 7 Jun 2022
Interests & Activities
Interests & Activities
Activity programme, Big print books, Board games, Bingo, Bowls, Canine friends, Care and Craft, Chapel, Church, Classical Music, Concerts, Cooking, Craft, Dancing, Entertainers, Entertainment, Exercises, Games, Happy Hour, Housie, Indoor Games, Library, Music, Newspaper reading, Outings, Quizzes, Shopping, Sing-a-longs, Sky TV, Videos, Views, Billiards, Garden, Golf, Mah Jong, Movies, Reading
Updated: 7 Jun 2022
Additional Information
Additional Information
Topic
Details
What's included in your fees and what's not
Please contact management for details.
Staffing qualifications and details
We encourage our team to take up opportunities to study Level 2 to 4 qualifications under the NZQA framework. Scholarships are offered to support further education. Our new Micro-Credential offers specialised education in dementia care.
Visitor information
Visitors are welcome any time, we simply ask that they are respectful of the privacy of other residents. Current Covid protocols may require specific visitor timings, please speak to village management for further information.
Recreational opportunities
Each month residents are provided with a calendar that outlines our regular programmes, along with a variety of fun special events. We welcome input and feedback from residents and families in deciding our calendar of events.
Transport
Personalised driving services, where the driver will accompany a resident to an appointment or on an outing, are available from companies such as Driving Miss Daisy. The closest bus stop to the village is on Parker St near Kathleen Cres.
Associated Complexes
We are a part of the Ryman Group of retirement villages and care facilties.
Updated: 7 Jun 2022
Languages Spoken
Languages Spoken
Language
Status
Details
English
Yes
Other Information
Yes
Should English not be your first language, we will make every endeavour to ensure we are able to understand you and your needs. We will also ensure an interpreter (or other) is available on request as required.
Updated: 7 Jun 2022
Religious/Spiritual Affiliations
Religious/Spiritual Affiliations
Religious/Spiritual Affiliations
Status
Details
Inter denominational
Yes
(Other comments)
Yes
We will endeavour to meet individual resident's needs as requested.
Updated: 7 Jun 2022
Distances
Distances
Location
Distance
Details
Public Transport
0.35 Km
The closest bus stop to the village in on Parker St near Kathleen Cres.
Mall
1.00 Km
The Hub Hornby mall offers a range of shops, supermarkets and eateries. DressMart mall is also across the street, so you'll never have to venture far.
Parks
0.30 Km
Denton and Kyle Park are side by side and just down the road from the village, providing nice wide open spaces, along with a pond, bike track and play ground for the grandchildren.
Library
0.95 Km
Hornby Library is just down the road from the village.
Updated: 7 Jun 2022
Credentials & Membership
The Ministry of Health conducts regular audits of Residential Care Facilities. They can be found HERE.
NOTE: The Retirement Villages Act 2003 (The Act) is designed to provide improved protection for people who 'buy' into a retirement village. If you intend to 'purchase' you must get independent legal advice before signing your occupation right agreement as required under The Act. Some Retirement Village type facilities are not required to register under The Act so different legal requirements apply. Please make sure you investigate fully.
In some villages there may be some Retirement Village units that have multiple uses e.g. a Serviced Apartment may also be used as a Residential Care Suite. The same unit may therefore show in several places on Eldernet.
1075