Promisia Ranfurly Manor
At a glance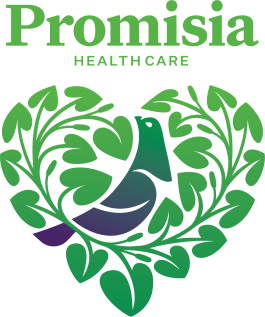 Vacancy

Yes

Levels of Care Offered

Rest Home, Hospital

Name

Promisia Ranfurly Manor

Category

Care Apartment

Address

6 Monmouth Street
Feilding
Feilding 4702

Region

MidCentral

Phone

Fax

Email

Web

Facebook
Personnel
Manager

Darren McKean Facility Manager - 021 1905 953

Owner

Promisia Healthcare Limited

General Manager

Virginia Dyall-Kalidas - 06 3235050
Other services
Photos
Map
Downloads
Reviews
Promisia is proud to provide the care people need as they age, We offer a full range of care - Resthome, Hospital, Respite, YPD, Dementia, Palliative, Adult Day Care, and Independent living.

Promisia Ranfurly Manor is a purpose-built retirement village and aged residential care facility opened in 2013.

What is the care suite?
The care suite concept is new and only exists in a few retirement communities in New Zealand. A care suite is defined as a one-bedroom, two-bedroom, or studio apartment that's purchased by way of an Occupation Right Agreement (ORA), where you receive the practical and healthcare assistance you need.
At Ranfurly Manor Retirement Village, we offer 53 care suites. Residents of these rooms enter into an Occupation Right Agreement (ORA), whereby you purchase the rights to live in that apartment. They are available as single or double-bedroom apartments to suit married couples or partners, siblings, or good friends.

What is in our care suite?
- Our care suites are one or two double bedrooms with a private lounge, an en-suite, and a kitchenette. All care suites are professionally decorated, so colors and furnishings are harmonious and attractive. You only need to add your treasured keepsakes, decorative items, photos, and artwork to make the space your own.
- Each care suite is equipped with fittings, lighting, and emergency call systems that allow our people to provide up to hospital-level care and Palliative Care.
- Care suites are joined to shared household living, dining, and outdoor areas, where you can enjoy the company of other residents or take some time out for yourself.
- We offer 24hr nurse call. Our registered and enrolled nurses are committed to providing quality care to all residents. They are aided in this by an experienced team of healthcare assistants.

We would be delighted to have the opportunity to talk with you about our care options. Please phone Celina Turner, our Sales Manager at 021 1905 953 or email village.ranfurly@promisia.co.nz
Service/Facility Details
Service/Facility Details
Detail
Status
Contract with Te Whatu Ora
Yes
Certification
Yes
ORA Applies
Yes. An ORA (Occupation Right Agreement) means you have to 'pay' a capital amount to live here. It's a retirement village type of purchase.
Updated: 7 Dec 2020
Bed and Vacancy Details
Bed and Vacancy Details
Detail
Status
Approximate number of beds at this level of care
67
Levels of care offered in Care Apartments
Rest Home, Hospital
Vacancy
Yes
We currently have vacancies in our Apartments. Your inquiries are most welcome and we would be happy to show you around at any time. Please phone Darren McKean for information.
Impending vacancy
No - See Vacancy details
Short stay considered
No
MOH Certification and Audit Report
View MOH certification and audit report (opens in a new tab)
Extra admission requirements due to COVID-19
No
Updated: 7 Dec 2023
Agent's Details
Agent's Details
Details
Name
Celina Turner
Address
Ranfurly Residential Care Centre 6 Monmouth St
City/Town
Feilding 4702
Company
Ranfurly Manor Ltd
Phone
021 1905 953
Fax
(06) 323 5050
Mobile
021 1905 953
Email
View Email Address
Updated: 26 Jun 2023
Subsidy Details
Subsidy Details
Residents in our 'Licence to occupy' (LTO) internal residential care apartments may be eligible for a partial or full residential aged care subsidy.
Updated: 15 Jul 2019
Personnel
Personnel
Type
Hours Per Week
Status
Details
Registered Nurse
Yes
Ranfurly Residential Care Centre has a minimum of two Registered Nurses on duty 24 hours per day.
Enrolled Nurse
Yes
Enrolled Nurses assist the Registered Nurses in the care of all residents at Ranfurly Residential Care Centre.
Healthcare Assistants/Caregivers
Yes
NZQA qualified, or training caregivers assist the qualified nursing staff to work together to meet the care needs of all our residents on every shift at Ranfurly Residential Care Centre.
Physiotherapist
Yes
Diversional Therapist
Yes
We have two innovative and energetic Diversional Therapists - Paula and Sharon - who develop an extensive activities programme for residents throughout our facility. They are on site six days per week, participating in group and one:one activities.
Activities Co-ordinator
Yes
This role is carried out by our Diversional Therapists.
Hairdresser
Yes
Ranfurly Residential Care Centre have two qualified hairdressers who visit us each week to cater for all your hairdressing needs - male and female.
Podiatrist
Yes
Our contracted podiatrist visits Ranfurly Residential Care Centre on a six-weekly schedule.
Dietitian
Yes
Ranfurly Residential Care Centre menus are regularly reviewed by a dietitian very experienced in Aged Care requirements. She is also available for additional services when required, including residents who require alternative methods for nutrition.
Accredited Visitors
Yes
Kaumatua
Yes
Chaplain/Spiritual Advisor
Yes
Other Personnel
Yes
RRCC is managed by a Facility Manager who is a very experienced & qualified Registered Nurse. She is assisted by a Clinical Nurse Leader and a Clinical & Quality Support Nurse, who are very experienced & highly qualified in Aged Care.
Updated: 15 Jul 2019
Specialities or Areas of Expertise
Specialities or Areas of Expertise
Specialities or Areas of Expertise
Status
Details
Oxygen Management
No
RRCC has several oxygen concentrators and tank oxygen on site if you should require this as part of your health care management. Our qualified nursing team are experienced in managing residents requiring oxygen as part of the health care requirements.
Gastronomy/Nasogastric Management
No
Ranfurly Residential Care Centre accommodates residents requiring PEG, PEJ and other alternative methods of receiving nutrition and our qualified staff are experienced and knowledgeable in this area.
Palliative Care (Contracted)
Yes
Ranfurly Residential Care Centre (RRCC) has a current Palliative Care contract with MidCentral DHB.
End of Life/Palliative Care
Yes
RRCC work closely with Arohanui Hospice to ensure your End of Life & Palliative Care wishes are identified, respected & adhered to with sensitivity & dignity. Your whanau & significant others will be supported & assisted through their journey beside you.
IV Antibiotic Capability
No
Should you require IV antibiotics, our qualified staff work closely with the MidCentral Health Hospital-In-The-Home (HITH) service and District Nursing Service, to enable you to remain at RRCC during your course of treatment whenever possible.
Wound Care
Yes
Diabetic Care
Yes
Continence Advice
Yes
Stroke Rehabilitation
Yes
ACC Rehabilitation
Yes
Tracheotomy Care
Yes
Spinal Injuries Care
Yes
Infection Control
Yes
Surgical Followup
Yes
Clinical Management
Yes
Other Specialties
Yes
Updated: 15 Jul 2019
Features
Features
Feature
Status
Details
May Bring Own Furniture
Yes
Single Rooms
Yes
Rooms suitable for a couple
Yes
Ensuite
Yes
Alcohol Permitted
Yes
Negotiate To Bring Own Pet
Yes
Phone Access In Own Room
Yes
Wifi
Yes
Cater for under 65 yrs with Disability
Yes
Lounges/seating areas
Yes
Primary Health Funded Short Term Care
Yes
Provide End of Life/Palliative Care
Yes
Palliative Care Contract
Yes
Day Programme for day stay clients
Yes
Outings
Yes
Whānau Room
Yes
Māori Kaupapa
Yes
Family Committee
Yes
Newsletter
Yes
Policy for management of challenging behaviour
Yes
Confused Residents
Yes
Semi-Secure
Yes
Updated: 15 Jul 2019
Facility Features
Facility Features
Feature
Status
Details
Social/Recreational Programme
Yes
24 Hour Security
Yes
Emergency Call System
Yes
Newsletter
Yes
Negotiate To Bring Own Pet
Yes
Transport Available
Yes
Games Room
Yes
Lounges
Yes
Other details
Yes
Updated: 15 Jul 2019
Interests & Activities
Interests & Activities
Residents in our internal care apartments are invited to participate in all activities offered by our two Diversional Therapists.

Activities offered are listed below, however we are open to any suggestions or ideas you would like to participate in. Recent activities commenced from residents suggestions range from "Knitting Knatterers" and "The 500 club" to homemade 'burger and chips' nights and 'facility quiz night' (involving staff and residents).

Six day per week on-site Diversional Therapists offer a full activity programme.

Further activities offered include, but are not limited to; onsite BBQ, Aromatherapy, Arthritis society, Big print books, Bingo, Board games, Bowls, Canine friends, on-site pet cats, Cards, Children, Classical Music, Concerts, Cooking, Craft, Entertainers, Entertainment, Exercises, Flower arranging, Games, several courtyards with gardens to sit in, Happy Hour, Indoor Games, , Jigsaws, several in-house libraries in small alcoves, access to Public Library, Massage, Minibus, Movies, Music, Newspaper reading, Organ, Outings, Park, Pianist, Picnic facilities, Quizzes, Reading, Roses, RSA visitors, Shopping, Sing-a-longs, Singing, Sky TV, Videos
Updated: 15 Jul 2019
Languages Spoken
Languages Spoken
Language
Status
Details
English
Yes
Filipino
Yes
Interpreter
Yes
Korean
Yes
Māori - Te Reo
Yes
Nepali
Yes
Punjabi
Yes
Updated: 15 Jul 2019
Religious/Spiritual Affiliations
Religious/Spiritual Affiliations
Religious/Spiritual Affiliations
Status
Details
Anglican
Yes
Baptist
Yes
Christian
Yes
Salvation Army
Yes
Updated: 15 Jul 2019
Distances
Distances
Location
Distance
Details
Public Transport
0.30 Km
Shops
0.40 Km
Updated: 15 Jul 2019
Credentials & Membership
Credentials & Membership
Credentials & Membership RC
Status
Details
National Certificate in Diversional Therapy
Yes
Updated: 6 Jul 2023
What's New
What's New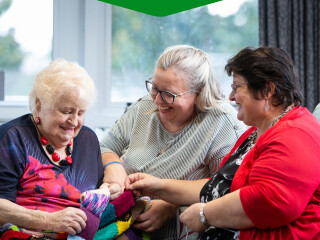 Christmas Special Offer - $1,000 cash-back on all care suites purchased before 15 December 2023
The Christmas season is just around the corner. Whether you require resthome or hospital level care, Ranfurly Manor Residential Care Centre is here to make the holiday season truly special. Purchase an Occupation Right Agreement to any Care Suites (Internal Care Apartment) and receive a $1,000 credit on settlement*.
Imagine the joy of knowing that your loved ones can enter a beautiful care suite where care is available 24 hours a day. It is the perfect option when looking for care. We can provide you with the whole package, comfort, care, safety, friendship, activities, and peace of mind. Terms & conditions apply*.
Please phone Celina Turner, our Sale Manager at 021 1905 953 or email village.ranfurly@promisia.co.nz.
Updated: 9 Nov 2023
The Ministry of Health conducts regular audits of Residential Care Facilities. They can be found HERE.
NOTE: The Retirement Villages Act 2003 (The Act) is designed to provide improved protection for people who 'buy' into a retirement village. If you intend to 'purchase' you must get independent legal advice before signing your occupation right agreement as required under The Act. Some Retirement Village type facilities are not required to register under The Act so different legal requirements apply. Please make sure you investigate fully.
In some villages there may be some Retirement Village units that have multiple uses e.g. a Serviced Apartment may also be used as a Residential Care Suite. The same unit may therefore show in several places on Eldernet.