Care Apartment
The Russley Village - Ashley Suites
At a glance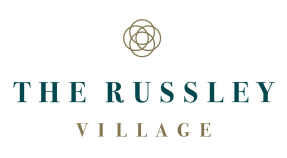 Vacancy

Soon

Levels of Care Offered

Rest Home, Hospital

Name

The Russley Village

Category

Care Apartment

Address

73 Roydvale Avenue
Burnside
Christchurch 8053

Postal Address

Same as above

DHB

Canterbury

Phone

Fax

Email

Web

Facebook
Personnel
Manager

Peter Palparan - Health Services Manager

Owner

Generus Living Group Limited

Village Enquiries

Jeanette McEachen (Sales Manager) - 03 982 8280

Care Enquiries

Peter Palparan - Clinical Services Manager - 03 925 8320/ 0212861038
Other services

Ashley Suites at the Russley Village offers bespoke, upscale, and personalised care. We aim to be a complete departure from traditional, regimented care homes. During your time here, you will enjoy a client-centred approach, and butler service, in a homely boutique hotel-style facility.

The creation of Ashley Suites was purposeful. We sought to provide a care offering and environment that was exceptional. Creating a beautiful residence from which tailored and meaningful care could be delivered, overlaid with an upscale hospitality offering. A new perspective on delivering discerning retirees an uncompromised lifestyle and care in their latter years.

Personalised Care
There is significant emphasis placed on our resident needs, rather than adopting a regimented and 'tick box' approach. Our residents take the lead in their lifestyle, supported by a collaborative approach between clinical staff and family. The extra time, effort and energy to adopt and engage in this model of care – has delivered significant outcomes enhancing the daily life of both our residents and team.


Professional Support
Ashley Suites has high ratios of skilled and experienced staff in both care and hospitality. A physiotherapist and GP is incorporated in the daily fee, providing peace of mind that you will always have the treatment you require. Other allied services such a Podiatry, can be booked directly.

The Highest Standard
Ashley Suites has been nominated in the Jackson Van Built Award Category for NZACA 2021. This award recognises exceptional design, construction or changes to a care facility to create a positive environment.

There is no assessment required – contact us, today.
Service/Facility Details
Service/Facility Details
Detail
Status
Contract with DHB
Yes
Certification
Yes
ORA Applies
Yes. An ORA (Occupation Right Agreement) means you have to 'pay' a capital amount to live here. It's a retirement village type of purchase.
Updated: 28 Feb 2022
Bed and Vacancy Details
Bed and Vacancy Details
Detail
Status
Approximate number of beds at this level of care
8
Levels of care offered in Care Apartments
Rest Home, Hospital
Vacancy
Soon
Vacancies; Please contact 0212861038
Impending vacancy
Yes - Resthome and Hospital
MOH Certification and Audit Report
View MOH certification and audit report (opens in a new tab)
Extra admission requirements due to COVID-19
Please enquire
Updated: 24 Jun 2022
Specialities or Areas of Expertise
Specialities or Areas of Expertise
Specialities or Areas of Expertise
Status
Details
Wound Care
Yes
Diabetic Care
Yes
Continence Advice
Yes
Stomal Therapy
Yes
Infection Control
Yes
Clinical Management
Yes
Updated: 28 Feb 2022
Features
Features
Feature
Status
Details
May Bring Own Furniture
Yes
Single Rooms
Yes
Shared Rooms
Yes
Connecting Rooms
Yes
Ensuite
Yes
Alcohol Permitted
Yes
Phone Access In Own Room
Yes
Wifi
Yes
Resident can adjust heating in own room
Yes
Lounges/seating areas
Yes
Gay / LGBT IQ Friendly
Yes
Outings
Yes
Residents Committee
Yes
Newsletter
Yes
Semi-Secure
Yes
Updated: 28 Feb 2022
Facility Features
Facility Features
Feature
Status
Details
Social/Recreational Programme
Yes
Community Complex
Yes
24 Hour Security
Yes
Emergency Call System
Yes
Newsletter
Yes
Outings
Yes
Transport Available
Yes
Restaurant
Yes
Gay / LGBT QI Friendly
Yes
Fitness Complex
Yes
Swimming Pool
Yes
Spa Pool
Yes
Hot Tub
Craft Room
Yes
Library
Yes
Games Room
Yes
Lounges
Yes
Gardens
Yes
Updated: 28 Feb 2022
Interests & Activities
Interests & Activities
Activity programme, Art, BBQ, Bingo, Board games, Bowls, Breakfast in bed, Bridge, Care and Craft, Classical Music, Concerts, Craft, Dancing, Email, Entertainers, Entertainment, Exercises, Games, Garden, Gardening, Gas Fire, Happy Hour, Indoor Games, Internet, Jigsaw, Lectures, Library, Mah Jong, Men, Minigolf, Movies, Music, Newspaper reading, Outings, Parties, Pastoral care, Petanque, Pool, Pool table, Probus, Reading, Roses, Sing-a-longs, Senior Citizens, Singing, Sky TV, Swimming, Theatre, Videos
Updated: 12 Aug 2019
Languages Spoken
Languages Spoken
Language
Status
Details
English
Yes
Hindi
Yes
Khmer (Cambodian)
Yes
Spanish
Yes
Updated: 28 Feb 2022
The Ministry of Health conducts regular audits of Residential Care Facilities. They can be found HERE.
NOTE: The Retirement Villages Act 2003 (The Act) is designed to provide improved protection for people who 'buy' into a retirement village. If you intend to 'purchase' you must get independent legal advice before signing your occupation right agreement as required under The Act. Some Retirement Village type facilities are not required to register under The Act so different legal requirements apply. Please make sure you investigate fully.
In some villages there may be some Retirement Village units that have multiple uses e.g. a Serviced Apartment may also be used as a Residential Care Suite. The same unit may therefore show in several places on Eldernet.
9833