Care Apartment
Edith Cavell Lifecare & Village
At a glance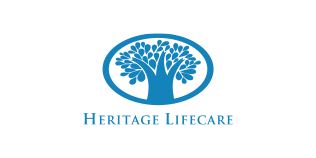 Vacancy

Yes

Levels of Care Offered

Rest Home, Hospital

Name

Edith Cavell Lifecare & Village

Category

Care Apartment

Address

40 Head Street
Sumner
Christchurch 8081

DHB

Canterbury

Phone

Email

Web

Facebook
Personnel
Manager

Scott Wallace

Owner

Heritage Lifecare
Other services

Make your home at Edith Cavell Lifecare & Village

When it comes to everyday life, Edith Cavell makes it easy with a choice of spacious studio rooms, village townhouses, and large rest home rooms, complete with WiFi and a call bell system. There's also an on-site hospital to give you added peace of mind.

Part of the Sumner community since 1970 and extensively refurbished since then, Edith Cavell Lifecare & Village is set amongst landscaped gardens just a stroll from the friendly Sumner village and the sea. We also offer short stay, respite, convalescence and palliative care.

We offer everything from a scooter bay to SKY TV, physiotherapy, podiatry, hairdressing and health checks. We have a range of recreational activities including indoor bowls, exercise classes, quizzes and social gatherings. Our facility van is always on hand for outings.
Service/Facility Details
Service/Facility Details
Detail
Status
Contract with DHB
Yes
Certification
Yes
ORA Applies
No
Updated: 13 Sep 2018
Bed and Vacancy Details
Bed and Vacancy Details
Detail
Status
Approximate number of beds at this level of care
11
Levels of care offered in Care Apartments
Rest Home, Hospital
Vacancy
Yes
Impending vacancy
Yes - One Studio to be refurbished
MOH Certification and Audit Report
View MOH certification and audit report (opens in a new tab)
Extra admission requirements due to COVID-19
Yes
Updated: 28 Jun 2022
Composition of Village
Composition of Village
Type
Details
Single En Suite Room (Studio Unit etc.)
Total
13
Low Price
$65,000
High Price
$85,000
Tenure Terms
Occupancy Right Agreement
Nursing Care Details
Resthome or Hospital care charges in line with that recommended by DHB
Studio Unit (Studio Unit etc.)
Total
9
Low Price
$230,000
High Price
$265,000
Tenure Terms
Occupany Right Agreement
Nursing Care Details
Weekly fee in line with that set by DHB
Apartment (1 Bedroom)
Total
2
Low Price
$240,000
High Price
$250,000
Tenure Terms
Occupancy Right Agreement
Nursing Care Details
Weekly fee in line with that set by DHB
Townhouse (2 Bedrooms)
Total
7
Low Price
$435,000
High Price
$470,000
Garage
Yes
Tenure Terms
Occupational Right Agreement
Service Charge Details
Weekly fee of $145
Updated: 13 Sep 2018
Statutory Supervisor's Details
Statutory Supervisor's Details
Details
Address
PO Box 4243 Shortland Street
City/Town
Auckland
Company
Covenant Trustee Services
Phone
09 302 0638
Updated: 13 Sep 2018
Solicitor's Details
Solicitor's Details
Details
Name
Heritage Lifecare Ltd
Address
PO Box 13223 Johnsonville
City/Town
Wellington
Phone
04 901 2310
Email
View Email Address
Updated: 9 Oct 2018
Personnel
Personnel
Type
Hours Per Week
Status
Details
Registered Nurse
Yes
We have registered nurses at Edith Cavell at all times throughout the 24 hour period.
Nurse Practitioner
No
We will assist in any way we can - as a village resident, you are able to have Nurse Maude or Home-Care domiciliary staff visit you.
Activities Co-ordinator
Yes
Village residents are able to join in with activities that are organised in the home.
Hairdresser
Yes
A hairdresser visits Edith Cavell twice weekly - this service is available for village residents.
Podiatrist
Yes
Village residents may wish to make use of the podiatrist who visits Edith Cavell, there is a very reasonable charge for this personalised service. Visits occur four to six times a week.
Chaplain/Spiritual Advisor
Yes
We have church services conducted at Edith Cavell from main denomination churches and welcome anyone to attend these. Various religious groups can be arranged to visit to provide services for all of our residents.
Other Personnel
Yes
Our Facility Manager is available for enquiries.
Updated: 14 Nov 2018
Features
Features
Feature
Status
Details
May Bring Own Furniture
Yes
Rooms are fully furnished and we encourage residents to personalize their rooms.
Single Rooms
Yes
Rooms are equipped with spacious showers, and safety grab rails. Nurse call system available.
Ensuite
Yes
Some rooms have ensuites available, discuss with the Facility Manager.
Alcohol Permitted
Yes
Negotiate To Bring Own Pet
Yes
We are happy to discuss options for your pets.
Phone Access In Own Room
Yes
Wifi
Yes
Lounges/seating areas
Yes
Lounges are equipped with comfortable seating and televisions with DVD players. The area is large enough for residents to run meetings, invite guests and partake in a variety of organised functions.
Gay / LGBT IQ Friendly
Yes
A no discrimination policy is in place to provide a friendly and caring space for residents.
Outings
Yes
As part of the activities programme, regular trips are provided to the local community. These can include shopping, sightseeing and picnics.
Updated: 9 Oct 2018
Facility Features
Facility Features
Feature
Status
Details
Social/Recreational Programme
Yes
Emergency Call System
Yes
Newsletter
Yes
Pets In Residence
Yes
Outings
Yes
Transport Available
Yes
Lounges
Yes
Gardens
Yes
Updated: 13 Sep 2018
Special Features
Special Features
Edith Cavell Lifecare Complex offers all the benefits of a care facility, including entertainment, activities and companionship. The facility is fitted with accessibility ramps, nurse call system, and smoke detectors with water sprinklers. There is public transport at the door and the beach is 400m walking distance with a lovely cafe right on the seaside promenade.

Living in Sumner means you have the best of both worlds, being close to the city and a major hospital but also being in a village atmosphere with rural environs.

The sea air is good for everyone and to wake to a big clear sky in the morning and walk the beach before coffee is part of the secret that is Sumner.
Updated: 9 Oct 2018
Interests & Activities
Interests & Activities
Edith Cavell has an extensive repertoire of activities and events, aimed at keeping the body and mind stimulated. Our Activity Coordinator focuses on designing programmes for each individual at all levels of disability, to promote independence and creative expression.

Here are just some of the activities and interests of residents which arise on a regular basis:

Indoor bowls, happy hour, board games, crafts. There is active involvement in community events. A wide variety of entertainment is provided regularly. Outings are an ongoing part of the activities programme.

Updated: 9 Oct 2018
Languages Spoken
Languages Spoken
Language
Status
Details
Chinese
Yes
English
Yes
Fijian
Yes
Fijian Indian
Yes
Filipino
Yes
German
Yes
Hindi
Yes
Mandarin
Yes
Nepali
Yes
Portugesse
Yes
Punjabi
Yes
Tagalog
Yes
Welsh
Yes
Updated: 1 Mar 2018
Religious/Spiritual Affiliations
Religious/Spiritual Affiliations
Religious/Spiritual Affiliations
Status
Details
(Other comments)
No
We are able to accommodate our residents' spiritual needs as requested. A spiritual advisor, chaplaincy and church services are available.
Updated: 9 Oct 2018
Distances
Distances
Location
Distance
Details
Public Transport
0.10 Km
just round the corner
Updated: 13 Sep 2018
The Ministry of Health conducts regular audits of Residential Care Facilities. They can be found HERE.
NOTE: The Retirement Villages Act 2003 (The Act) is designed to provide improved protection for people who 'buy' into a retirement village. If you intend to 'purchase' you must get independent legal advice before signing your occupation right agreement as required under The Act. Some Retirement Village type facilities are not required to register under The Act so different legal requirements apply. Please make sure you investigate fully.
In some villages there may be some Retirement Village units that have multiple uses e.g. a Serviced Apartment may also be used as a Residential Care Suite. The same unit may therefore show in several places on Eldernet.
257