Care Apartment
Coastal Villas - Metlifecare Care Home
At a glance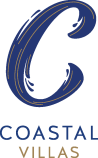 Vacancy

No

Levels of Care Offered

Name

Coastal Villas - Metlifecare Care Home

Category

Care Apartment

Address

Spencer Russell Drive, off Rimu Road
Raumati Beach
Paraparaumu 5032

Postal Address

PO Box 27
Paraparaumu 5254

DHB

Capital & Coast

Phone

Email

Web

Facebook
Personnel
Manager

Helen Paterson - 04 296 6878

Owner

Metlifecare
Other services

Coastal Villas is a place like no other. Part retirement village, part holiday resort, this is a peaceful, private and idyllic place to live.

A hidden gem, this retirement village is nestled amongst pretty, flat grounds, well-established gardens and spacious Mediterranean-style villas and apartments.

If you ever need greater daily support, we offer continuum of care, with residential hospital level care on-site. Knowing that you will be treated with dignity and respect means you and your family can be confident you will receive the highest level of assistance from people you already know and trust. This also enables couples to stay close by even if your needs become different, with one moving into care while the other remains in the village.

This is a community with exceptional heart! Come in and experience it for yourself!

Pricing
To know about our care pricing, please visit our website.
Service/Facility Details
Service/Facility Details
Detail
Status
Contract with DHB
Unknown
Certification
Unknown
ORA Applies
No
Updated: 8 Oct 2013
Bed and Vacancy Details
Bed and Vacancy Details
Detail
Status
Approximate number of beds at this level of care
5
Levels of care offered in Care Apartments
Vacancy
No
Impending vacancy
No
MOH Certification and Audit Report
View MOH certification and audit report (opens in a new tab)
Extra admission requirements due to COVID-19
Please enquire
Updated: 23 Jun 2022
Agent's Details
Agent's Details
Details
Name
Sue Campbell
Phone
04 296 1797
Mobile
0226184495
Email
View Email Address
Updated: 10 Mar 2016
Statutory Supervisor's Details
Statutory Supervisor's Details
Details
Name
Covenant Trustee Services Ltd
Address
P O Box 4243 Shortland Street
City/Town
Auckland 1140
Company
Covenant Trustee Services Ltd
Phone
09 302 0638
Fax
09 302 1037
Updated: 8 Oct 2013
Personnel
Personnel
Type
Hours Per Week
Status
Details
Registered Nurse
Yes
Healthcare Assistants/Caregivers
Yes
Physiotherapist
Yes
Diversional Therapist
Yes
Hairdresser
Yes
Podiatrist
Yes
Dietitian
Yes
Chaplain/Spiritual Advisor
Yes
Visiting Anglican and Catholic Ministers
Updated: 8 Oct 2013
Specialities or Areas of Expertise
Specialities or Areas of Expertise
Specialities or Areas of Expertise
Status
Details
Oxygen Management
Yes
End of Life/Palliative Care
Yes
Wound Care
Yes
Diabetic Care
Yes
Continence Advice
Yes
Infection Control
Yes
Clinical Management
Yes
Other Specialties
Yes
Updated: 8 Oct 2013
Features
Features
Feature
Status
Details
May Bring Own Furniture
Yes
Single Rooms
Yes
Ensuite
Yes
Alcohol Permitted
Yes
Phone Access In Own Room
Yes
Lounges/seating areas
Yes
Provide End of Life/Palliative Care
Yes
Outings
Yes
Residents Committee
Yes
Newsletter
Yes
Policy for management of challenging behaviour
Yes
Confused Residents
Yes
Updated: 8 Oct 2013
Special Features
Special Features
Use of village facilitites
Updated: 8 Oct 2013
Interests & Activities
Interests & Activities
Activity programme, Arthritis society, Big print books, BBQ, Billiards, Bingo, Board games, Breakfast in bed, Concerts, Cooking, Craft, Digital camera, Electric beds, Entertainers, Entertainment, Exercises, Flower arranging, Games, Gardening, Happy Hour
Updated: 8 Oct 2013
Additional Information
Additional Information
Topic
Details
Staffing qualifications and details
24 hour Registrated Nurse cover
Details about meals
Dietitican controlled meals Likes and dislikes taken into consideration
Updated: 8 Oct 2013
Languages Spoken
Languages Spoken
Language
Status
Details
Dutch
Yes
English
Yes
Filipino
Yes
Maori - Te Reo
Yes
Updated: 8 Oct 2013
Religious/Spiritual Affiliations
Religious/Spiritual Affiliations
Religious/Spiritual Affiliations
Status
Details
Anglican
Yes
Christian
Yes
Roman Catholic
Yes
(Other comments)
No
We encourage residents and their families to follow their own beliefs
Updated: 8 Oct 2013
Distances
Distances
Location
Distance
Details
Public Transport
0.00 Km
At gate
Shops
1.00 Km
5 minutes walk to Coastlands
Mall
1.00 Km
Library
1.00 Km
10 minutes walk
Updated: 8 Oct 2013
Credentials & Membership
The Ministry of Health conducts regular audits of Residential Care Facilities. They can be found HERE.
NOTE: The Retirement Villages Act 2003 (The Act) is designed to provide improved protection for people who 'buy' into a retirement village. If you intend to 'purchase' you must get independent legal advice before signing your occupation right agreement as required under The Act. Some Retirement Village type facilities are not required to register under The Act so different legal requirements apply. Please make sure you investigate fully.
In some villages there may be some Retirement Village units that have multiple uses e.g. a Serviced Apartment may also be used as a Residential Care Suite. The same unit may therefore show in several places on Eldernet.
637