Care Apartment
Cantabria Lifecare & Village
At a glance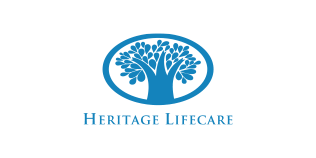 Vacancy

No

Name

Cantabria Lifecare & Village

Category

Care Apartment

Address

369 Old Taupo Rd
Springfield
Rotorua 3015

Postal Address

Same as above

DHB

Lakes

Phone

Email

Web

Facebook
Personnel
Other services
Make your home at Cantabria Lifecare & Village

When it comes to everyday life, Cantabria makes it easy with village, rest home, hospital, day care, respite and secure dementia care. The well-appointed rooms all look out onto lush greenery and come complete with WiFi and a call bell system. Many are furnished with ensuites.

Well-known in Rotorua for ensuring our residents feel that this is 'their home', Cantabria is set amongst beautifully landscaped gardens just a hop, skip and jump from the town centre where you'll find all the essentials and more.
We offer everything from physiotherapy, hair salon, health checks, scooter bay and convenience shop. We have a range of recreational activities including a singing group, exercise programmes, arts and crafts, quizzes, and social gatherings. Our facility van and coaches are always on hand for outings.

But don't just take our word for it, see what our resident Jan has to say ...

A former teacher and Deputy Principal at Rotorua Girls High and one of the first guidance counsellors in New Zealand, Jan came to Cantabria so she could get the care she needed.

She chose Cantabria because 'you feel as if you're still part of the community.' "You can see the trees and the golf course, and it's easy for my friends to come and take me out.

You're right in the middle of everything." Jan says life here is surprisingly busy. "I've got a lot of friends, I enjoy the quizzes and I belong to the book club – the library delivers every other Wednesday."
Service/Facility Details
Service/Facility Details

| Detail | Status |
| --- | --- |
| Contract with DHB | Unknown |
| Certification | Unknown |
| ORA Applies | No |
Bed and Vacancy Details
Solicitor's Details
Solicitor's Details
Details
Name
Heritage Lifecare
Address
PO Box 13223, Johnsonville
City/Town
Wellington, 6440
Phone
(04) 901 -2310
Email
View Email Address
Updated: 25 Mar 2019
Personnel
Personnel
Type
Hours Per Week
Status
Details
Registered Nurse
Yes
We have 24 hour Registered Nurse coverage. Our RN's are supported by our Clinical Managers who focus on providing quality care. Available from adjoining care home.
Enrolled Nurse
Yes
Healthcare Assistants/Caregivers
Yes
Our caregivers are highly experienced and work towards achieving NZQA qualifications in residential aged care. They are skilled to provide the best care for our residents.
Physiotherapist
Yes
Tina, our Physio Assistant works Monday to Friday and does a fantastic job looking after everyone, following through with exercise programs that are personalized under the guidance of Jan who is on site for Tuesday and Thursday for 2 hours.
Occupational Therapist
Yes
Available from adjoining care home
Diversional Therapist
Yes
Available from adjoining care home
Activities Co-ordinator
Yes
June Hamilton is our Activities Coordinator. June works hard to provide a stimulating and enjoyable programme for our residents and is well supported by a team of Activity Assistants. Entertainment is regularly featured and is always well-attended Residents are welcome to join in with the rest home activities.
Hairdresser
Yes
Cuts and colours, perms and sets - they are all available in our adjoining care home salon. Our hairdresser has a long association with Cantabria and looks forward to seeing you.
Podiatrist
Yes
Available from the adjoining care home.
Dietitian
Yes
All menus are Dietitian approved. A Dietitian is available for general advice and to oversee special needs.
Kaumatua
Yes
We endeavour to assist residents to maintain any cultural ties they may have in the community before coming to Cantabria.
Chaplain/Spiritual Advisor
Yes
Available from adjoining care home
Other Personnel
Yes
Translator/Interpreter, Dentist and Pharmacy services available from adjoining care home. Day care, email assistance, pharmacy and medication administration, speech therapy, dental and interpreter services also available.
Updated: 25 Mar 2019
Specialities or Areas of Expertise
Specialities or Areas of Expertise
Specialities or Areas of Expertise
Status
Details
Oxygen Management
Yes
Bariatric (Care of the very overweight)
Yes
Wound Care
Yes
Diabetic Care
Yes
Continence Advice
Yes
Regular visits to Cantabria are carried out by our Continence Advisor who also provides on-going education for our team. Continence products come is a range of sizes so all residents are individually assessed and the appropriate product is allocated
Stomal Therapy
Yes
We provide informed nursing care and a range of products to meet your individual needs
Infection Control
Yes
Infection control is prioritised to maintain a safe environment for residents, staff and visitors. We provide regular training for our staff and have a Infection Control Officer who leads a monthly committee of staff to ensure compliance to our policies
Community Health
Yes
We work with Community-based Healthcare teams as and when required as they provide us with support and a genuine desire to assist
Clinical Management
Yes
Updated: 25 Mar 2019
Interests & Activities
Interests & Activities
Cantabria has an extensive repertoire of activities and events, aimed at keeping the body and mind stimulated. Our Activity Coordinator focuses on designing programmes for each individual at all levels of disability, to promote independence and creative expression.

We provide a library service and we also rent DVDs or videos. Entertainers form a regular part of our programme. A piano and pool table are also available in the main lounges.

Here are just some of the activities and interests of residents which arise on a regular basis:

Billiards, Bingo, Bowls, Board games, Breakfast in bed, Canine friends, Craft, Happy Hour, Indoor Games, Movies, Newspaper reading, Quizzes, parties.

There is also active involvement in community events. Outings are an ongoing part of the activities programme and often include stopping somewhere for coffee.
Updated: 11 May 2020
Additional Information
Additional Information
Topic
Details
What's included in your fees and what's not
Most day to day requirements are covered by the cost to stay with us, something's are outside of this, for example, hairdresser, podiatrist and personal toiletries to name a few.
Staffing qualifications and details
Super staff, and proudly, a lot of the team have been associated with Cantabria for many years.
Details about meals
Catering for our residents is an absolute joy. Phillip our Chef takes great pride in delivering well presented, quality meals. Our menus run on a four weekly cycle and have been developed with the assistance of a Dietician
Associated Complexes
Cantabria also offers Retirement Village living with a number of options available. Libby Cameron is our Village Manager, she would be delighted to meet with you and would proudly walk you through a site inspection
Updated: 25 Mar 2019
Languages Spoken
Languages Spoken
Language
Status
Details
Cook Island Maori
Yes
English
Yes
Fijian
Yes
Fijian Indian
Yes
Filipino
Yes
Maori - Te Reo
Yes
Portugesse
Yes
Rarotongan
Yes
Samoan
Yes
Tagalog
Yes
Updated: 25 Mar 2019
Religious/Spiritual Affiliations
Religious/Spiritual Affiliations
Religious/Spiritual Affiliations
Status
Details
(Other comments)
Yes
We are able to accommodate our residents' spiritual needs as requested. A spiritual advisor, chaplaincy and church services are available.
Updated: 25 Mar 2019
Distances
Distances
Location
Distance
Details
Public Transport
0.50 Km
A bus stops on the half hour and takes you into town
Shops
1.00 Km
A lovely shopping centre is just down the road. Footpath friendly, this small area houses a bakery,dairy, hairdresser, liquor outlet and a Chinese takeaway.
Mall
6.00 Km
The Central Shopping Mall is well supported with retail outlets, banks and a food court as well as housing The Warehouse
Parks
2.00 Km
Linton Rose Garden is a delightfully fragrant spot in Summer and is the venue for many weddings. The Government Gardens situated in the middle of town is a gorgeous spot and well worth a visit
Updated: 25 Mar 2019
Credentials & Membership
The Ministry of Health conducts regular audits of Residential Care Facilities. They can be found HERE.
NOTE: The Retirement Villages Act 2003 (The Act) is designed to provide improved protection for people who 'buy' into a retirement village. If you intend to 'purchase' you must get independent legal advice before signing your occupation right agreement as required under The Act. Some Retirement Village type facilities are not required to register under The Act so different legal requirements apply. Please make sure you investigate fully.
In some villages there may be some Retirement Village units that have multiple uses e.g. a Serviced Apartment may also be used as a Residential Care Suite. The same unit may therefore show in several places on Eldernet.
163