Care Apartment
At a glance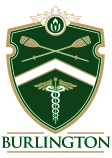 Vacancy

Soon

Levels of Care Offered

Rest Home, Hospital

Name

Burlington Village

Category

Care Apartment

Address

171 Prestons Road
Redwood
Christchurch 8051

Region

Canterbury

Phone

Email

Web
Personnel
Other services

Burlington Care Centre is architecturally designed for Hospital and Rest Home level residents with large spacious rooms and living areas.

Burlington is a fully owned subsidiary of Qestral Corporation Limited, a developer of new generation retirement villages, with integrated care facilities. Qestral has also developed the popular Alpine View Lifestyle Village, in Prestons Road, Waitikiri, Christchurch.

The complex represents a new generation in retirement living. Residents can safeguard their health while enjoying an unprecedented level of activities and personal space.

Situated in Prestons Road, Redwood in the north-eastern side of Christchurch, it is also close to the Main North Road. Its locations provide easy access from the city or from rural areas.

This is an exciting part of the city with a new community shopping centre just down the road from the village that features a New World supermarket, café and retail stores including a pharmacy.
Service/Facility Details
Service/Facility Details
Detail
Status
Contract with DHB
Yes
Certification
Yes
ORA Applies
Yes. An ORA (Occupation Right Agreement) means you have to 'pay' a capital amount to live here. It's a retirement village type of purchase.
Updated: 2 Jun 2020
Bed and Vacancy Details
Bed and Vacancy Details
Detail
Status
Approximate number of beds at this level of care
14
Levels of care offered in Care Apartments
Rest Home, Hospital
Vacancy
Soon
Impending vacancy
Yes
MOH Certification and Audit Report
View MOH certification and audit report (opens in a new tab)
Extra admission requirements due to COVID-19
Yes
Updated: 17 Aug 2022
Personnel
Personnel
Type
Hours Per Week
Status
Details
Registered Nurse
Yes
Enrolled Nurse
Yes
Healthcare Assistants/Caregivers
Yes
Physiotherapist
Yes
Diversional Therapist
Yes
Activities Co-ordinator
Yes
Hairdresser
Yes
Podiatrist
Yes
Dietitian
Yes
Chaplain/Spiritual Advisor
Yes
Updated: 7 Sep 2020
Specialities or Areas of Expertise
Specialities or Areas of Expertise
Specialities or Areas of Expertise
Status
Details
Oxygen Management
Yes
Gastronomy/Nasogastric Management
Yes
End of Life/Palliative Care
Yes
Wound Care
Yes
Diabetic Care
Yes
Continence Advice
Yes
Stomal Therapy
Yes
Infection Control
Yes
Clinical Management
Yes
Updated: 7 Sep 2020
Features
Features
Feature
Status
Details
May Bring Own Furniture
Yes
Single Rooms
Yes
Rooms suitable for a couple
Yes
Ensuite
Yes
Alcohol Permitted
Yes
Phone Access In Own Room
Yes
Wifi
Yes
Resident can adjust heating in own room
Yes
Cater for under 65 yrs with Disability
Yes
Lounges/seating areas
Yes
Primary Health Funded Short Term Care
Yes
Provide End of Life/Palliative Care
Yes
Outings
Yes
Newsletter
Yes
Policy for management of challenging behaviour
Yes
Updated: 7 Sep 2020
Facility Features
Facility Features
Feature
Status
Details
Social/Recreational Programme
Yes
Emergency Call System
Yes
Newsletter
Yes
Outings
Yes
Transport Available
Yes
Library
Yes
Lounges
Yes
Gardens
Yes
Updated: 7 Sep 2020
Special Features
Special Features
Care suites are available to purchase or pay a premium rate and suitable for rest home, hospital, YPD and end of life care. Rooms can accomodate couples with different care needs.
Updated: 7 Sep 2020
Interests & Activities
Interests & Activities
Activity programme, BBQ, Board games, Bowls, Breakfast in bed, Canine friends, Cards, Church, Classical Music, Concerts, Cooking, Craft, Dancing, Electric beds, Email, Entertainers, Exercises, Flower arranging, Games, Garden, Happy Hour, Housie, Indoor Games, Jigsaw, Library, Movies, Newspaper reading, Music, Outings, Parties, Pastoral care, Pianist, Picnic facilities, Quizzes, Reading, Shopping, Sky TV, Theatre
Updated: 7 Sep 2020
Additional Information
Additional Information
Topic
Details
Staffing qualifications and details
There is a qualified Registered Nurse on duty at all times. Health Care Assistants complete health and well being training through Careerforce along with ongoing internal education held during the year. Nurse Maude attend the facility to complete the NZ hospice training in Palliative Care workshops.
Details about meals
Breakfast is served in your room or in the dining room. There is a choice of main meal at lunch time and residents get to choose the meal that is cooked on their birthday.
Updated: 7 Sep 2020
Languages Spoken
Languages Spoken
Language
Status
Details
English
Yes
Fijian
Yes
Fijian Indian
Yes
Filipino
Yes
Hindi
Yes
Portugesse
Yes
Spanish
Yes
Tagalog
Yes
Updated: 7 Sep 2020
Religious/Spiritual Affiliations
Religious/Spiritual Affiliations
Religious/Spiritual Affiliations
Status
Details
Anglican
Yes
Baptist
Yes
Non denominational
Yes
Roman Catholic
Yes
Updated: 7 Sep 2020
Distances
Distances
Location
Distance
Details
Public Transport
0.60 Km
bus to the city centre
Shops
1.50 Km
1.5 to redwood shops, 2km to a new world supermarket
Mall
3.70 Km
Parks
1.00 Km
Library
2.00 Km
Redwood library open 10 to 6 monday to friday and 10 to 1 on a saturday
Updated: 7 Sep 2020
Credentials & Membership
The Ministry of Health conducts regular audits of Residential Care Facilities. They can be found HERE.
NOTE: The Retirement Villages Act 2003 (The Act) is designed to provide improved protection for people who 'buy' into a retirement village. If you intend to 'purchase' you must get independent legal advice before signing your occupation right agreement as required under The Act. Some Retirement Village type facilities are not required to register under The Act so different legal requirements apply. Please make sure you investigate fully.
In some villages there may be some Retirement Village units that have multiple uses e.g. a Serviced Apartment may also be used as a Residential Care Suite. The same unit may therefore show in several places on Eldernet.
14563