Care Apartment
Arvida Ilam - Garden Studios
At a glance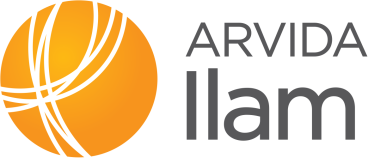 Vacancy

Yes

Levels of Care Offered

Rest Home

Name

Arvida Ilam

Category

Care Apartment

Address

28 Ilam Road
Upper Riccarton
Christchurch 8041

DHB

Canterbury

Phone

Fax

Email

Web

Facebook
Personnel
Manager

Maria Dawson - (03) 341 1913

Owner

Arvida Group - 0800 278 432

Sales Manager

Kathie Gould - 021 392 446
Other services

One of the first things visitors notice about Arvida's Ilam Living Well Community in Christchurch is a feeling of calm and contentedness, it is often said we are a community with a heart. In this long-established haven, which is framed by beautiful gardens, residents are encouraged to be themselves, express their thoughts and make their own choices. It all contributes to a happy community where everyone has what they need to feel at home.

We offer assisted living in serviced apartments and studios as well as long-term rest home, hospital and dementia care.

We have Garden Studios available now and would love to show you around Arvida Ilam, please give us a call.
Service/Facility Details
Service/Facility Details
Detail
Status
Contract with DHB
Yes
Certification
Yes
ORA Applies
Yes. An ORA (Occupation Right Agreement) means you have to 'pay' a capital amount to live here. It's a retirement village type of purchase.
Updated: 6 Jul 2021
Bed and Vacancy Details
Bed and Vacancy Details
Detail
Status
Approximate number of beds at this level of care
45
Levels of care offered in Care Apartments
Rest Home
Vacancy
Yes
Refurbished rooms, with en suite toilet.Great outlooks beautiful garden.
Impending vacancy
No
MOH Certification and Audit Report
View MOH certification and audit report (opens in a new tab)
Extra admission requirements due to COVID-19
Please enquire
Updated: 29 Jun 2022
Agent's Details
Agent's Details
Details
Name
Kathie Gould
Address
28 Ilam Road, Upper Riccarton
City/Town
Christchurch
Phone
03 348 5305
Mobile
021 392 446
Updated: 6 Jul 2021
Special Features
Special Features
At Ilam, residents are grouped into households, it's a concept that ensures you see the same staff members every day, so you get to know them really well. It also supports closer friendships with other residents. You'll make friends beyond your household as well as the daily activities programme can involve the whole community together. In addition to crafts, games, movies, bowls, fitness programmes and singalongs around the piano, there are regular excursions in the van.

Ilam's central location makes it easy to enjoy some of Christchurch's most scenic places, like the Botanic Gardens, Hagley Park, and Riccarton House and Bush. For shopping trips and café catch ups, the Bush Inn Centre indoor mall is just around the corner.
Updated: 6 Jul 2021
Credentials & Membership
The Ministry of Health conducts regular audits of Residential Care Facilities. They can be found HERE.
NOTE: The Retirement Villages Act 2003 (The Act) is designed to provide improved protection for people who 'buy' into a retirement village. If you intend to 'purchase' you must get independent legal advice before signing your occupation right agreement as required under The Act. Some Retirement Village type facilities are not required to register under The Act so different legal requirements apply. Please make sure you investigate fully.
In some villages there may be some Retirement Village units that have multiple uses e.g. a Serviced Apartment may also be used as a Residential Care Suite. The same unit may therefore show in several places on Eldernet.
2167