Care Apartment
Amberley Resthome & Retirement Studios
At a glance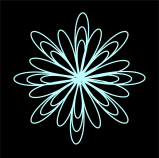 Vacancy

Yes

Levels of Care Offered

Rest Home

Name

Amberley Resthome & Retirement Studios

Category

Care Apartment

Address

1 Hilton Drive
Amberley
Amberley 7410

Postal Address

Same as above

DHB

Canterbury

Phone

Fax

Email

Web
Personnel
Manager

Tracey Dimmock-Rump - (03) 314 9250

Owner

Tracey Dimmock-Rump - (03) 314 9250

RN

Christine Fellows - (03) 3149250

Reception

Erica Collins - (03) 314 9250
Other services

"It is our philosophy at Amberley Resthome and Retirement Studios to promote a quality lifestyle for our residents in a supportive environment, encouraging our residents to maintain independence in a safe comfortable care setting. All residents are treated as individuals, shown patience dignity and respect".
Service/Facility Details
Service/Facility Details
Detail
Status
Contract with DHB
Yes
Certification
Yes
ORA Applies
Yes. An ORA (Occupation Right Agreement) means you have to 'pay' a capital amount to live here. It's a retirement village type of purchase.
Updated: 5 Apr 2019
Bed and Vacancy Details
Bed and Vacancy Details
Detail
Status
Approximate number of beds at this level of care
12
Levels of care offered in Care Apartments
Rest Home
Vacancy
Yes
Impending vacancy
Yes
MOH Certification and Audit Report
View MOH certification and audit report (opens in a new tab)
Extra admission requirements due to COVID-19
Yes
Updated: 1 Jul 2022
Testimonials
Testimonials
Ngareta Orchard:- "I would tell anyone considering care that the Amberley Home is the place to be especially if you need a cuddle".
2013 and 2015

"This is my home, I wouldn't want to be anywhere else" Joan Parsons 2020
Updated: 30 Apr 2020
Composition of Village
Composition of Village
Type
Details
Studio Unit (Studio Unit etc.)
Total
12
Low Price
$125,000
High Price
$130,000
Tenure Terms
License to occupy.
Service Charge Details
Please see section 'Special Features' for these details.
Nursing Care Details
We offer full resthome care. Please contact Tracey for details and or a veiwing.
03 314 9250 or 0274 714 161
Updated: 27 Sep 2021
Statutory Supervisor's Details
Statutory Supervisor's Details
Details
Name
Raylene McMeekan Covenant Trustee Services
Address
Ground Floor 329 Durham Street North, Christchurch 8013, New Zealand
City/Town
Christchurch
Company
Covenant Trustee Services
Phone
03 966 5820
Mobile
027 216 9219
Email
View Email Address
Updated: 30 Apr 2020
Solicitor's Details
Solicitor's Details
Details
Name
Senerita Nuu
Address
PO Box 10-909, Wellington
City/Town
Wellington
Company
Ord Legal
Phone
04 472 0777
Fax
04 471 1660
Email
View Email Address
Updated: 27 Sep 2021
Personnel
Personnel
Type
Hours Per Week
Status
Details
Registered Nurse
24
Yes
Chris Fellows
Enrolled Nurse
30
Yes
Kellie Jessup
Healthcare Assistants/Caregivers
Yes
Motivated group of highly skilled caregivers whom are fully trained or in the midst of their training. All our staff have experience and live locally.
Physiotherapist
Negotiable
Local Physio is available on request.
Occupational Therapist
Negotiable
Available upon referral to the CDHB
Social Worker (on site)
Negotiable
Diversional Therapist
Yes
Erica is our Diversional Therapist, she's a breath of fresh air in the home.
Activities Co-ordinator
Yes
Erica looks after all your activities. We have regular outings, newspaper reading, quizzes, craft, housie, word games, walks, dance, exercise and sing-a-longs.
Hairdresser
Yes
Podiatrist
Yes
Our podiatrist Corrie comes to the home every month on a Wednesday afternoon.
Dietitian
Yes
We use the services of Arna McLeoad at Canterbury Dieticians. We will endeavour to cater for all special dietary needs.
Accredited Visitors
Yes
Blind Foundation, Deaf Society of Canterbury, St Johns.
Kaumatua
Yes
We have access to the local services if required.
Chaplain/Spiritual Advisor
Yes
This service is easily accessed if required and is used regulary by our home.
Other Personnel
Yes
Pilates, church groups, lions clubs, welcome club etc.
Updated: 27 Sep 2021
Specialities or Areas of Expertise
Specialities or Areas of Expertise
Specialities or Areas of Expertise
Status
Details
Oxygen Management
Yes
Palliative Care (Contracted)
Yes
When we can with support from the Nurse Maude Pallative Care team
End of Life/Palliative Care
Yes
We endeavour to care for our residents when appropriate with the support of the Nurse Maude Pallative Care team.
IV Antibiotic Capability
Yes
At the local medical centre.
Wound Care
Yes
Our Registered Nurse is our wound care specialist along with our EN
Diabetic Care
Yes
We use the services of Diabeties NZ
Continence Advice
Yes
B L Stringer
Stroke Rehabilitation
Yes
Burwood Hospital
ACC Rehabilitation
Yes
In conjunction with our local Motat Physio here in Amberley.
Infection Control
Yes
Southern Community Labs and Bug Control
Psychiatric Care
No
Not on site however we can access services through our local Medical Centre and Older Persons Mental Health.
Primary Rural Health Care
Yes
Community Health
Yes
District Nurses are available when required.
Clinical Management
Yes
Chris Fellows our Registered Nurse
Updated: 12 Mar 2021
Features
Features
Feature
Status
Details
May Bring Own Furniture
Yes
We encourage our residents to bring their own furniture with them as this helps to create that homely feel, however furniture can be provided if needed.
Single Rooms
Yes
We have 9 single rooms.
Rooms suitable for a couple
Yes
We have 3 studios that would suit a couple.
Ensuite
Yes
12 of our studio rooms are ensuited.
Alcohol Permitted
Yes
Pets In Residence
Yes
We have 3 cats in residence Toby, Jazz and Amber they are all very cuddly. There are also a lot of local cats whom come to visit and cows in the paddock directly behind the home.
Negotiate To Bring Own Pet
Yes
Fish, birds and other cats are negotiable.
Phone Access In Own Room
Yes
Residents are welcome to install a phone in their room or we have a residents line that can be used at anytime.
Wifi
Yes
The facility is wifi capable but residents need to arrange their own wifi to their rooms.
Resident can adjust heating in own room
Yes
Over head thermostatically adjusted heating.
Cater for under 65 yrs with Disability
Yes
Lounges/seating areas
Yes
We have a main lounge and 2 sunrooms, studios have their own well appointed lounges that open out to our sunny courtyard.
Gay / LGBT IQ Friendly
Yes
Primary Health Funded Short Term Care
Yes
We are happy to provide respite care and short term care where there is a bed available.
Provide End of Life/Palliative Care
Yes
We will care for our residents with the support of the Nurse Maude Pallative Care Team if appropriate.
Day Programme for day stay clients
Yes
Day Care is available for those people who wish to come along for some company and join in our activities for the day. This can be government funded or privately funded.
Outings
Yes
We have regular outings and visit Waikari Hospital monthly for afternoon tea which is enjoyed by our residents. Shopping days in Rangiora, afternoon tea excursions and drives around North Canterbury feature weekly.
Maori Kaupapa
Yes
We can access this service if required.
Residents Committee
No
We have regular 3 monthly residents meetings.
Family Committee
No
We are in very regular contact with our families.
Newsletter
Yes
Quarterly.
Policy for management of challenging behaviour
Yes
We are happy to discuss any of our policies with you at any time.
Confused Residents
Yes
As above
Rural Setting
Yes
We have a lovely rural outlook, stock grazing in paddocks directly behind the home and over 100 different roses in our gardens. There are plenty of well sheltered spots to sit down and enjoy.
Smoking Permitted
No
However residents can outside the building and residents have to be responsible for safe disposal of items.
Semi-Secure
Yes
Doors are locked early in the evening and visitors ring a bell to enter - visiting is welcome at any time.
Updated: 30 Apr 2020
Facility Features
Facility Features
Feature
Status
Details
Social/Recreational Programme
Yes
We have activities everyday from exercises to bowls, crafts and sing alongs. We enjoy movies and or some music in the weekends. Life can be very full for our residents and it is your choice to participate or read a book in one of the many seating areas.
24 Hour Security
Yes
Our alarm system is monitored 24 hours a day. Doors are locked at dusk and unlocked at dawn however families are able to ring the bell and gain access at anytime, there is always a staff member in the facility.
Emergency Call System
Yes
There are call bells located in every room within the facility so you have the peace of mind of knowing there is always a caring staff member close at hand.
Newsletter
Yes
We have a newsletter quarterly where you can catch up on the latest news, views and upcoming events.
Pets In Residence
Yes
We currently have 3 cats whom are very at home on any bed or chair.
Negotiate To Bring Own Pet
Yes
Outings
Yes
Frequent outings to Rangiora shopping and drives out in our beautiful country side. We have been as far as Hanmer and enjoy regular visits to Waikari Hospital for afternoon tea and regular excursions on the Lamb and Haywood courtesy bus.
Transport Available
Yes
Where possible we can help with transport.
Restaurant
No
However there are several lovely cafes and restaurants close at hand in Amberley township.
Fitness Complex
Yes
On our street there is a gym which our residents do frequent.
Swimming Pool
No
The medical centre has a small pool for rehabilitation purposes and the local Amberley pool is only a short distance from the home.
Craft Room
No
We have regular craft afternoons and our residents enjoy learning lots of new crafts.
Library
Yes
The Amberley library is a short walk from the home.
Games Room
No
However we have plenty of games, cards, board games etc that you are welcome to use at anytime.
Chapel
No
We have various regular church services at the home fortnightly.
Lounges
Yes
Large main lounge and two smaller sun rooms that overlook grazing cattle in the paddock directly behind us.
Gardens
Yes
We have beautiful gardens with over a 100 different varieties of roses that in spring and summer flood our courtyard with the most wonderful aromas.
Other details
Yes
We have recently installed a water filtration system so we have the best water in Amberley.
Updated: 7 Jun 2016
Special Features
Special Features
We are a rural home with a rural feel and outlook. Very relaxed atmosphere where our studios open out into their own private courtyards.
Amberley has it's own market day every Saturday morning and the shopping centre is a 5 minute stroll away.
Updated: 31 Oct 2014
Interests & Activities
Interests & Activities
Activity programme, Art, BBQ's, Big print books, Bingo, board games, circle bowls, card making and crafts preschool visits, church, music, concerts, cooking, dancing, pet visits, exercises, games, gardening, happy hour, housie, jigsaw, library, lions club, minibus outings, movies, newspaper reading, shopping days, pianist, quizzes, reading, rotary club, sing-a-longs, themed days and lots more.
Updated: 11 Jan 2017
Additional Information
Additional Information
Topic
Details
Staffing qualifications and details
Our facility is staffed 24 hours a day and all senior staff have obtained their Level 3 Health and Wellbeing Certificates. We have a wonderful care team some of which have been with the facility for a number of years.
Details about meals
We cater for all dietary requirements our main meal is served at midday and we enjoy a lighter meal option at night.
Associated Complexes
Amberley Rest Home 2013 Ltd
Updated: 18 May 2018
Languages Spoken
Languages Spoken
Language
Status
Details
English
Yes
Fijian
Yes
1 staff member can speak this fluently.
Fijian Indian
Yes
A staff member can speak this fluently.
Updated: 24 Dec 2018
Religious/Spiritual Affiliations
Religious/Spiritual Affiliations
Religious/Spiritual Affiliations
Status
Details
Anglican
Yes
Baptist
Yes
Christian
Yes
Inter denominational
Yes
Methodist
Yes
Presbyterian
Yes
Salvation Army
Yes
Updated: 19 Nov 2015
Distances
Distances
Location
Distance
Details
Public Transport
0.50 Km
There is a local health shuttle that can transport residents to appointments at the CDHB. We have a newly purchased 10 seater van which we use for regular outings.
Shops
0.50 Km
Countdown, bakery, chemist, take aways, liquor store are a 5 min stroll away.
Parks
1.00 Km
Within walking distance.
Library
0.50 Km
just situated a very short stroll away the library has regular displays, exhibitions etc.
Updated: 19 Nov 2015
Credentials & Membership
The Ministry of Health conducts regular audits of Residential Care Facilities. They can be found HERE.
NOTE: The Retirement Villages Act 2003 (The Act) is designed to provide improved protection for people who 'buy' into a retirement village. If you intend to 'purchase' you must get independent legal advice before signing your occupation right agreement as required under The Act. Some Retirement Village type facilities are not required to register under The Act so different legal requirements apply. Please make sure you investigate fully.
In some villages there may be some Retirement Village units that have multiple uses e.g. a Serviced Apartment may also be used as a Residential Care Suite. The same unit may therefore show in several places on Eldernet.
1114