What's New
What's New in the Community?
12 hours ago - Tauranga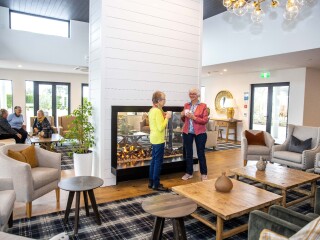 If you are investigating the next phase of your retirement and wondering whether a retirement village is right for you, please pop in to visit our show home, or call our sales manager, Tony Stack on 021 328 767 to arrange a tour of the village.
When you're done, stop in at Cafe 143 for a delicious coffee in a stylish setting...you might even strike up a new friendship!
1 day ago - Hamilton
Karaka Pines Villages' Rototuna Retirement Village in Flagstaff, Hamilton is pushing ahead. The village as a whole will be built in 3 stages with the village clubhouse and bowling green to be constructed in late stage 2 or early stage 3. Stage 1 is 30 homes in total, 16 duplex homes, 4 stand-alone homes and 12 manor homes.
Stage 1 has 8 complete homes with another 11 due for construction over the next few months.
Stage 2 civil works are scheduled over the coming summer earthworks season with the first of the Stage 2 homes to begin construction early 2022.
With a large range of homes on offer, the choice is yours, two or three-bedroom, stand-alone, duplex or apartment, single or double garage and even the individual site. Once you have chosen your home then there are options you can choose to individualise your home.
6 days ago - New Plymouth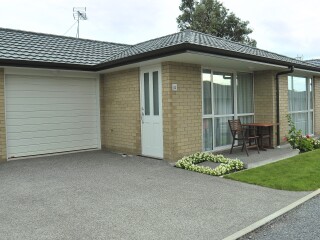 Our final four villas are currently under construction and will be available in February 2017. Featuring our most popular 2-bedroom design with private outdoor areas and gardens. Be quick, one has sold off the plans already. Pricing from $295,000. A small deposit is all it takes to reserve your villa while you make arrangements for the sale of your house.
Our Show Homes are Open Monday to Friday 10am to 3pm
1 week ago - Christchurch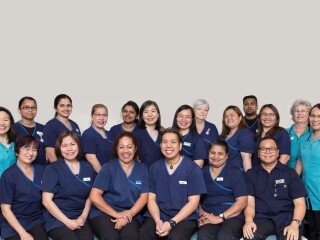 WE ARE HIRING!
If you are:
An experienced Registered Nurse with fantastic clinical skills?
A highly competent administrator, leader, advocate and mentor
Able to provide meaningful, focused support and guidance to residents, their families and our dedicated care staff?
Quality driven, forward-looking and keen to make a difference?
Then WINDSORCARE wants to hear from you.
About us:
WINDSORCARE is led by a friendly, experienced team who are passionate about making a positive difference to the lives of the residents for whom care is provided.
We currently provide care and support to 20 Rest Home, 20 Dementia Care and 40 Hospital level residents and to the residents who live in our 57 townhouses.
We provide a safe and caring residential environment while respecting the uniqueness and fostering the potential of each individual resident and we are extremely proud of our reputation for quality care.
About the role:
Rostered shifts
Responsibility for leading your clinical environment
Consciously works at maximising the potential of our care staff through leadership, administration and mentoring
What do you bring to the role?
Registered Nurse with recent NZ experience and a current APC
Fantastic clinical skills and the ability to mentor and lead quality care
Superb people skills and the ability to relate to all types of people
InterRAI trained is highly desirable
WINDSORCARE is a vibrant, resident-centered not-for–profit aged care facility. Having achieved outstanding levels of industry compliance, providing a working environment with well above average staffing levels and outstanding community loyalty, we are at the top of our game! To achieve the goals of our Trust we are looking to engage a full-time permanent Registered Nurse who can be a key player in a team of dedicated professionals moving WINDSORCARE forward.