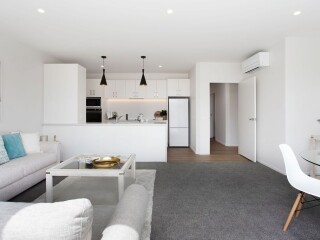 FOR IMMEDIATE SALE
WINDSORCARE Retirement Village situated opposite The Palms Shopping Centre in Shirley, Christchurch have 6 brand new townhouses for sale.
We hold OPEN DAYS every Thursday afternoon from 1pm to 3pm. Entrance to the open day is on Golf Links Road, opposite The Palms Shopping Centre.
Please come along to view, we would love to see you there.
WINDSORCARE is one of the oldest most established retirement villages in the East of Christchurch operating for over 60 years. In addition to our 49 established cottages, we now have a further 8 new villas added to our independent living community.
We offer continuing care via our Rest Home, Hospital and Dementia units. These units are at a premium as our reputation as a first class health care provider is excellent and our staff to resident levels are higher than most. As an owner of an independent townhouse or cottage you will have preference if a space becomes available giving you peace of mind and security.
For more information please email: sales@windsorcare.co.nz or call us: 03 385 3179